The anticipation is palpable, the stage is set, and the bodybuilding world is excited as we approach the 2023 Mr. Olympia. With each passing day, the speculation grows, and fans are eager to know who will claim the title of the world's top bodybuilder.
This comprehensive analysis will count down the top 10 contenders who will grace the Olympia stage this year, from established champions to rising stars.
The battle for supremacy promises to be unforgettable, and the competition is fiercer than ever. Let's dive into our predictions.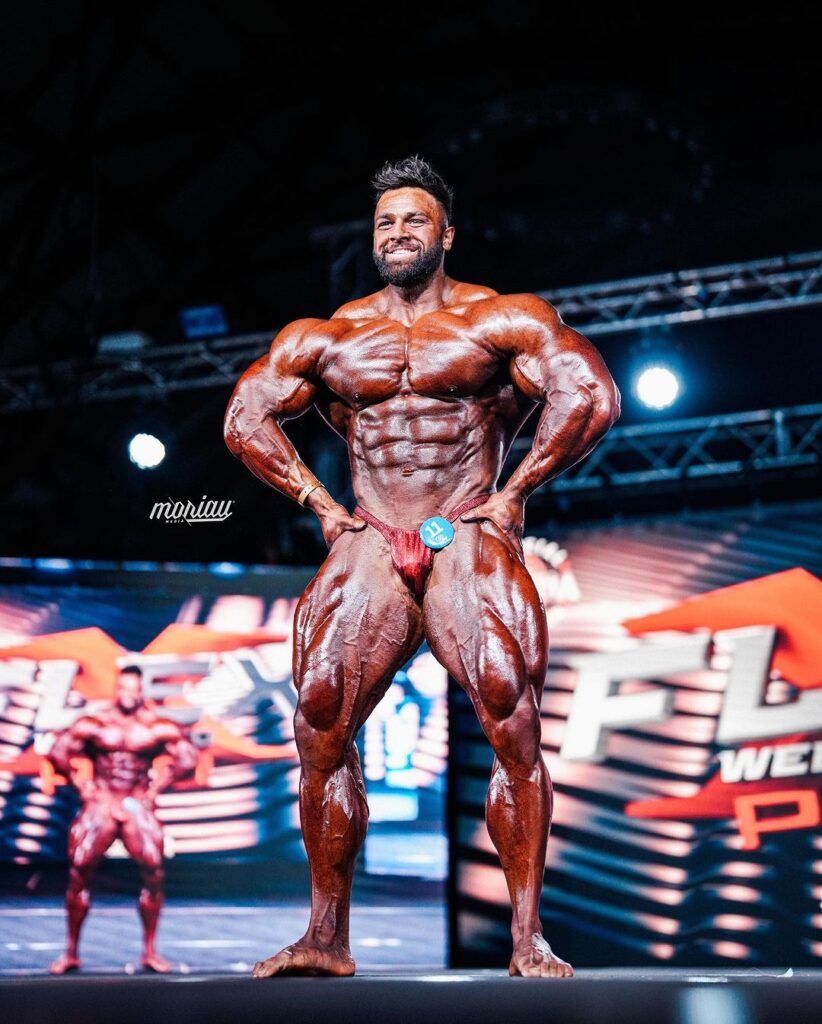 Regan Grimes kicks off our list at number ten. His journey to the 2023 Mr. Olympia began with a close second-place finish at the 2023 Flex Weekend Pro.
However, Regan Grimes quickly rebounded and secured his Olympia qualification with a resounding victory at the Europa Pro in Alicante, Spain.
His one-point decision win over Nathan De Asha in Spain showcased his determination and undeniable potential.
Regan Grimes' recent physique update on Instagram left fans in awe, with his muscularity, vascularity, and conditioning generating tremendous anticipation for his Olympia appearance.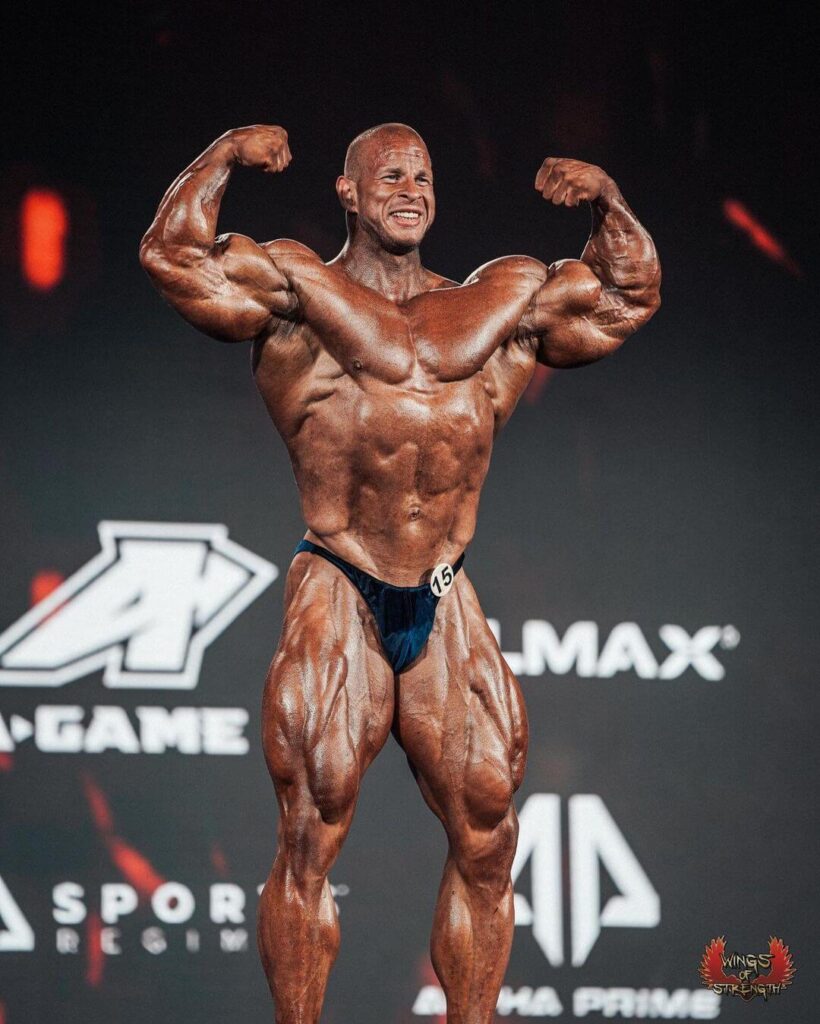 Michal Krizanek, a rising star in the Men's Open division, claims the ninth spot on our list. After finishing twelfth at the 2022 Olympia, Michal Krizo set his sights on improvement.
His victory at the Empro Classic Pro show earned him qualification for the 2023 Mr. Olympia.
Michal Krizo's confidence is evident as he aims to crack the top eight at this year's Olympia. While his expectations are high, he remains grounded and committed to his journey.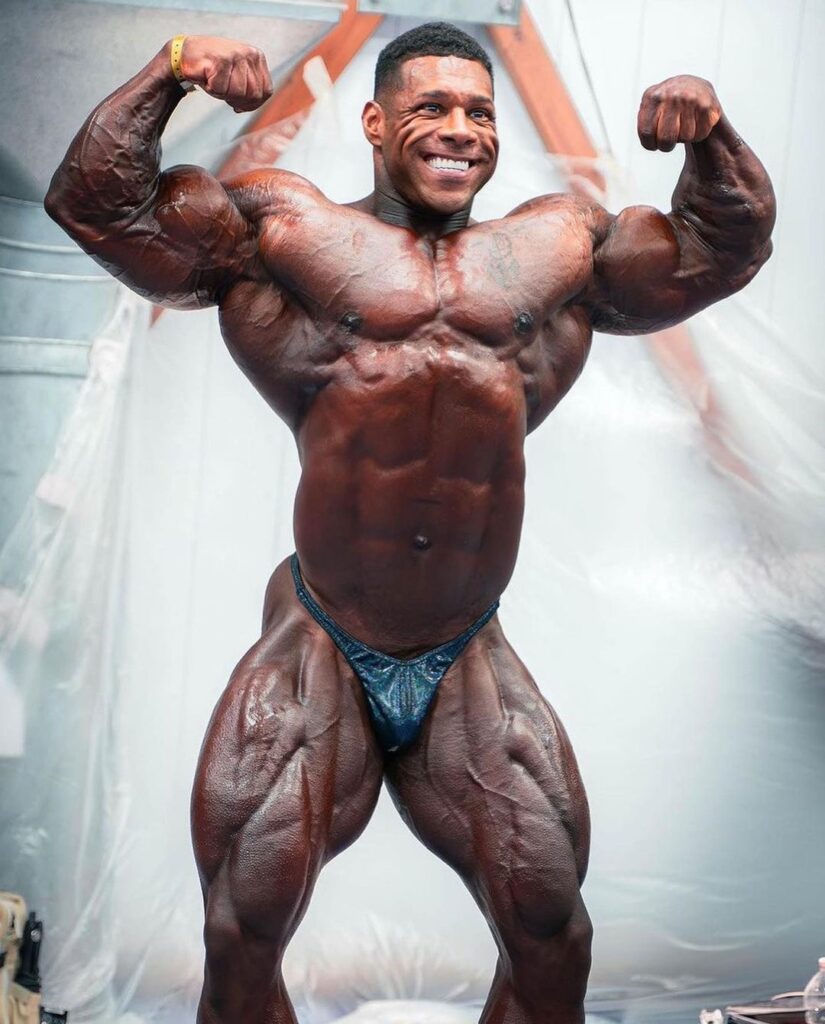 Nathan De Asha, a fan favorite in the Men's Open division, takes the eighth position. Nathan De Asha's remarkable physique, characterized by a chiseled upper body and massive legs, has earned him a prominent place in the IFBB Pro League.
His victories at the Europa Pro Championships, Arnold Classic UK, and Yamamoto Cup Pro in 2021 established him as a dominant force.
Nathan De Asha's recent win at the 2023 Flex Weekend Pro in Milan secured his ticket to the 2023 Mr. Olympia, reinforcing his reputation as a top contender.
In the seventh spot, we have Hunter Labrada, who secured his qualification for the 2023 Mr. Olympia by winning the Tampa Pro.
This will mark his fourth appearance on the Olympia stage. Hunter Labrada's determination to improve on his 2022 seventh-place finish is palpable.
His relentless pursuit of peak condition, as showcased in a recent push workout video on YouTube, reflects his ambition to make a significant impact at the Olympia.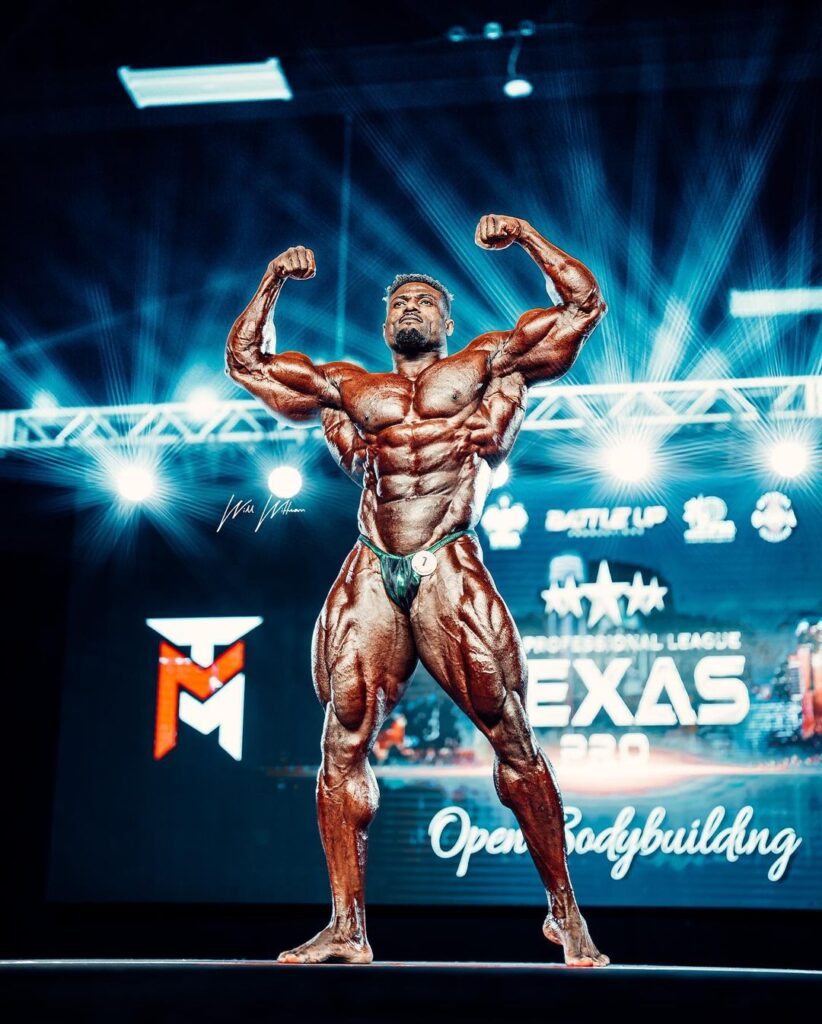 Chinedu Andrew Obiekea, hailing from Nigeria and currently based in the UAE, lands in the sixth position on our list.
As he is known, Andrew Jacked gained fame through a diverse athletic background that includes kickboxing, CrossFit, and engineering.
His impressive physique and victories at the EBBF Ajmaan contest and the 2022 Arnold Classic Amateur earned him IFBB pro status.
Andrew Jacked's Olympia debut in 2022 saw him place eighth, a remarkable achievement considering the competition.
His recent victory at the Texas Pro solidifies his position as a top contender for the 2023 Mr. Olympia.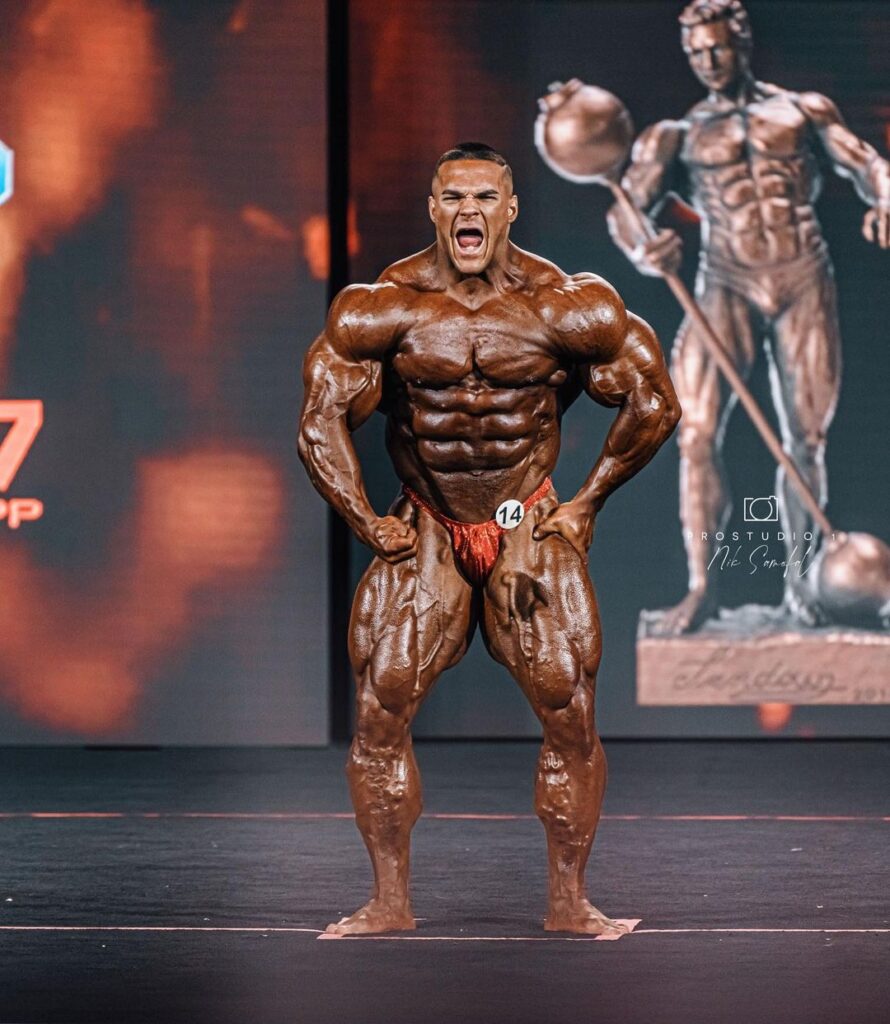 Nick "The Mutant" Walker represents the USA and ranks fifth on our list. Nick Walker's journey in professional bodybuilding began in 2020, and he made an immediate impact by winning the 2021 Arnold Classic and securing third place at the prestigious 2022 Mr. Olympia.
Nick Walker's passion for the sport and his dedication to constant improvement have garnered him a strong following.
His runner-up finish to Samson Dauda at the 2023 Arnold Classic reinforces his ascent to the pinnacle of bodybuilding.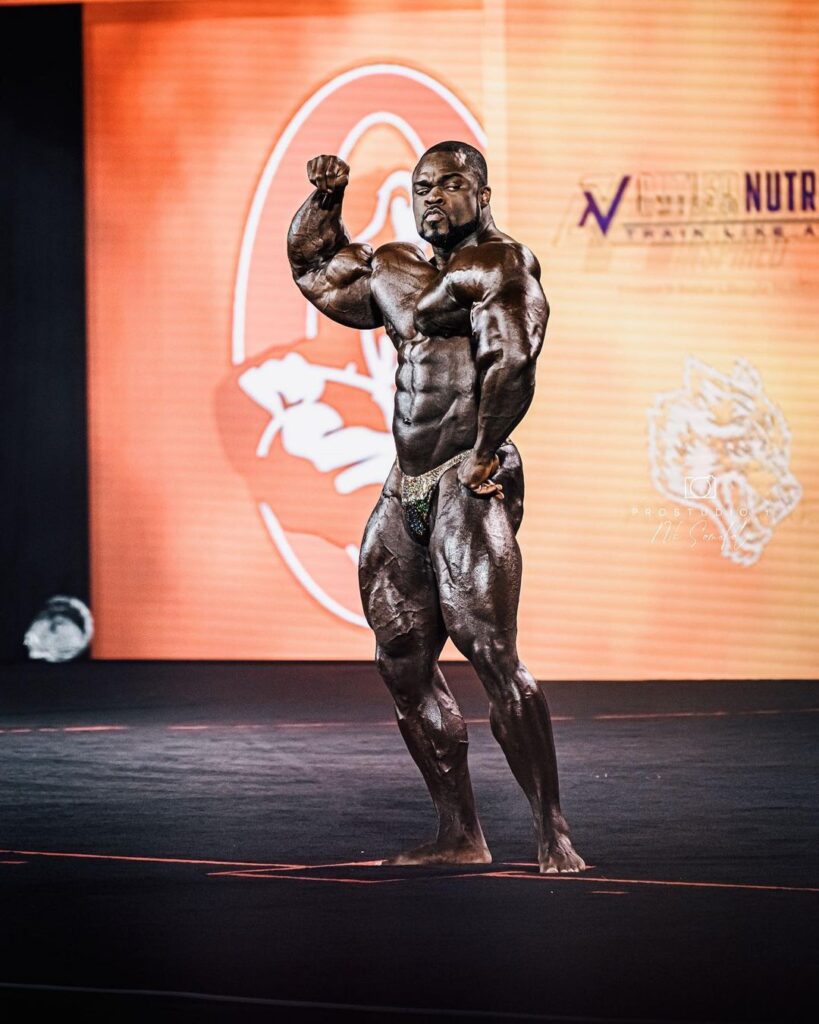 Brandon Curry, the American IFBB Professional bodybuilder and former Mr. Olympia 2019, claims the fourth spot.
Brandon Curry's journey in bodybuilding has been notable, marked by a turning point in 2016 when he joined Kuwait's Oxygen Gym and experienced rapid growth.
His achievements include victories at the Arnold Classic in Ohio and the Mr. Olympia in 2019.
Brandon Curry's determination to recapture the title after a 2021 second-place finish and 2022 fourth-place finish underscores his unwavering commitment to excellence.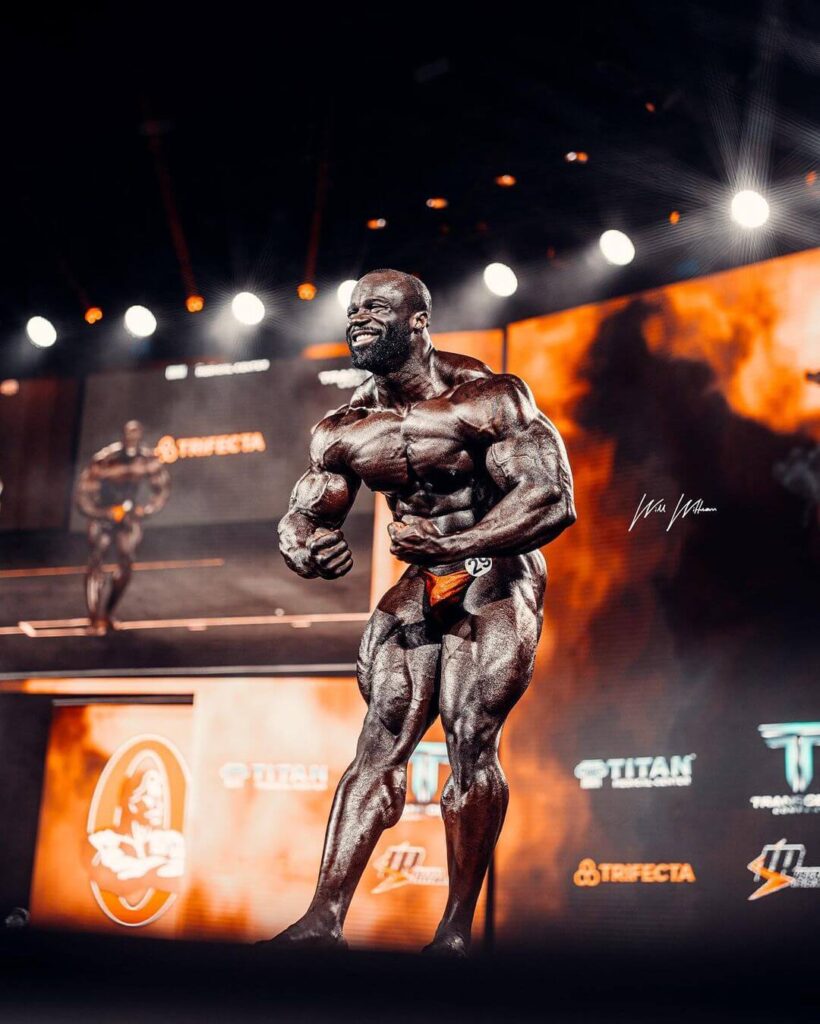 In the third position, we have Samson Dauda, the surprise winner of the Arnold Classic. Samson Dauda's victory over Nick Walker demonstrated his incredible conditioning and undeniable potential.
While the Olympia represents a significant step up in competition, Samson Dauda's previous success suggests he could stun the bodybuilding world again.
With the guidance of coach Hany Rambod, who also trains Hadi Choopan and Derek Lunsford, Samson Dauda's Olympia appearance promises to be well-prepared.
Derek Lunsford takes the spotlight in the second position. His transition from the 212 division to the Men's Open category has been remarkable.
Derek Lunsford's structural balance, impeccable shape, and unmatched conditioning have earned him a dedicated following. Despite narrowly missing the title in his Olympia debut last year, Derek Lunsford is poised for greatness.
With an entire off-season to add quality size and the guidance of Hany Rambod, Derek Lunsford is on the cusp of historic victory.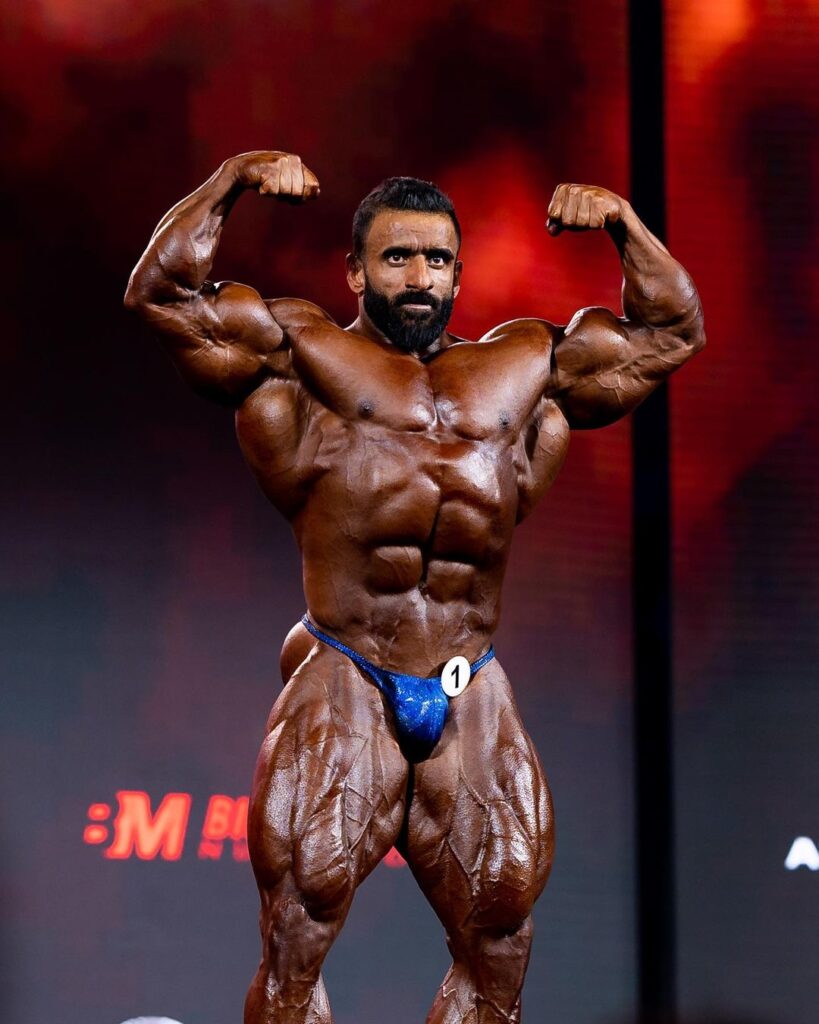 Topping our list is the reigning Mr. Olympia, Hadi Choopan, often called "The Persian Wolf."
Hadi Choopan's physique is characterized by granite-hard conditioning, impeccable muscle separation, and astonishing density.
Under the tutelage of his esteemed coach, Hany Rambod, Hadi Choopan aims to bring an even more remarkable package to defend his title.
While his competitors have made significant strides, underestimating Hadi Choopan would be unwise.
He remains determined to maintain his dominance and, as predicted by four-time Mr. Olympia winner Jay Cutler, is well on his way to solidifying his legacy.
The Final Words
The 2023 Mr. Olympia promises to be a battle of epic proportions, featuring a lineup of elite competitors. Will Hadi Choopan defend his title against these formidable challengers?
Can Derek Lunsford fulfill his immense potential and claim victory? The answers to these questions will unfold on the grandest stage of bodybuilding.
As we countdown to this monumental event, one thing is sure—greatness awaits, and the 2023 Mr. Olympia will forever change the bodybuilding world.