After a difficult 2022 derailed by injuries, British mass monster Nathan De Asha is ready to re-announce himself as a top Olympia threat with a commanding performance at the upcoming 2023 Europa Pro Championship in Spain.
In a recent physique update just 4 weeks out, Nathan De Asha looks beastly and nearly contest ready – a testament to his diligent offseason work ethic. 
Now fully healthy, 'The Gift' is hungrier than ever to pick up right where he left off before adversity struck last season.
The Setbacks That Sidelined a Rising Star
Over the last few years, Nathan De Asha emerged as one of the UK's top bodybuilding exports and a promising new force within the elite Open division.
After earning his pro card in 2014, Nathan De Asha steadily climbed the ranks, cracking the top 10 at his 2016 Olympia debut. 
His breakthrough came at the 2019 Romania MuscleFest Pro, where he edged out Sergio Oliva Jr. for the victory.
Now seemingly destined for a top 5 Olympia finish, Nathan De Asha's soaring career ended in early 2022. 
He suffered a torn left bicep, requiring surgery and months of arduous rehab.
Nathan De Asha valiantly fought to recover for the 2022 Mr. Olympia but re-tore his right bicep in a fluke accident just weeks from the show. 
Forced to withdraw, a heartbroken Nathan De Asha saw his Olympia aspirations unravel overnight.
After enduring the brutal lows of 2022, Nathan De Asha entered the new season refocused and hungry to recapture his elite status at the Europa Pro in Spain.
Shutting Down Rumors and Clearing the Air
Upon announcing his withdrawal from the 2022 Olympia due to injury, Nathan De Asha became the subject of hurtful internet rumors speculating about drug abuse or other issues as the real reason.
These proved especially painful after Nathan De Asha shared how he re-tore his bicep playing with his son. He decided to confront the rumors head-on.
In a podcast, Nathan De Asha clarified that he tore both biceps in the same year and could barely train for weeks leading up to the Olympia.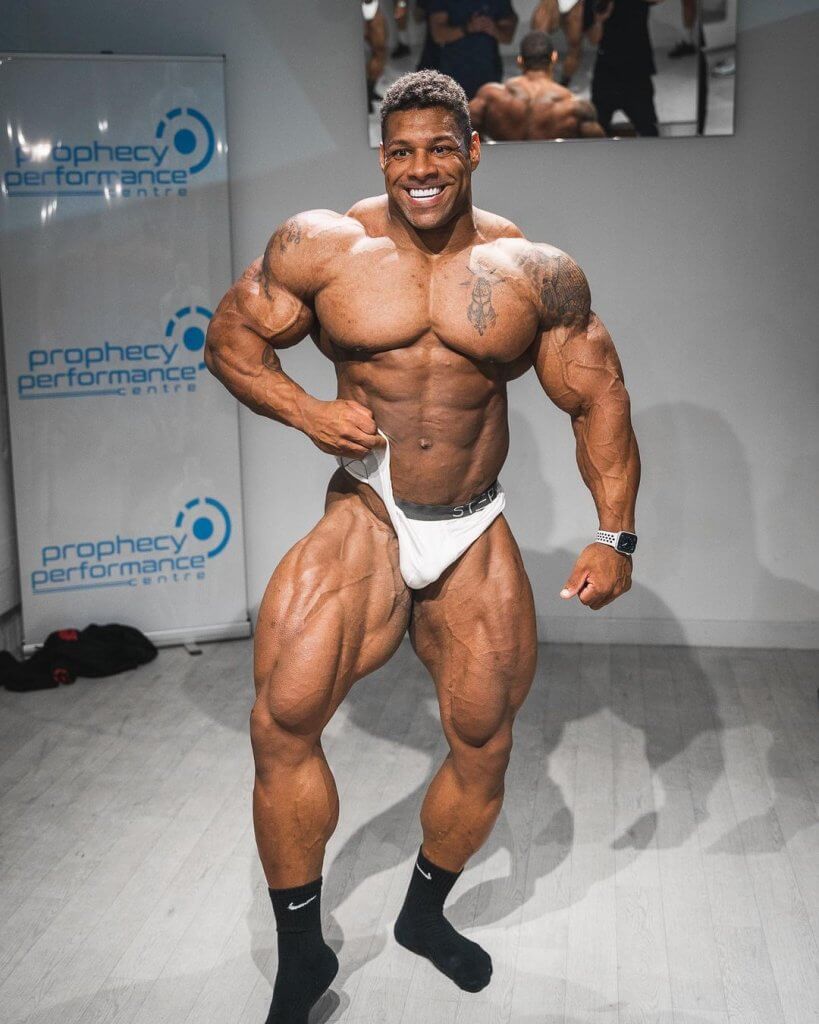 He denounced the "gobshites" spreading misinformation about his situation.
After setting the record straight, Nathan De Asha shifted his focus to the long road of rehab ahead and rebuilding his physique.
The Physical and Mental Toll of Recovery
Few things are crushing for a bodybuilder than injury derailing their career at the worst possible time. 
Nathan De Asha endured tremendous physical and mental hurdles.
He fought through grueling physical therapy sessions in the gym to rehabilitate his biceps and regain strength following surgery. This impacted him both physically and psychologically.
Dealing with the mental anguish of withdrawal from Olympia proved just as tricky.
Consistently remaining positive while rebuilding his arm size required tremendous resilience.
Rather than wallow in despair, Nathan De Asha persevered through the darkest moments by fixating on using adversity as motivation to return better than ever. He invested time and hard work to ensure he came back 100%.
Shredding Down For A Triumphant Return
Fast forward to 4 weeks out from the 2023 Europa Pro, and Nathan De Asha looks like a man on a mission – his comeback is imminent.
In a recent physique update, Nathan De Asha sports razor-sharp quad separations, granite-hard abs, a Christmas tree-etched back, and feathered hamstrings. 
He appears impressively massive, grainy, and conditioned well ahead of schedule.
"Flatter than a pancake. Tightest I've been 4 weeks out," Nathan De Asha declared.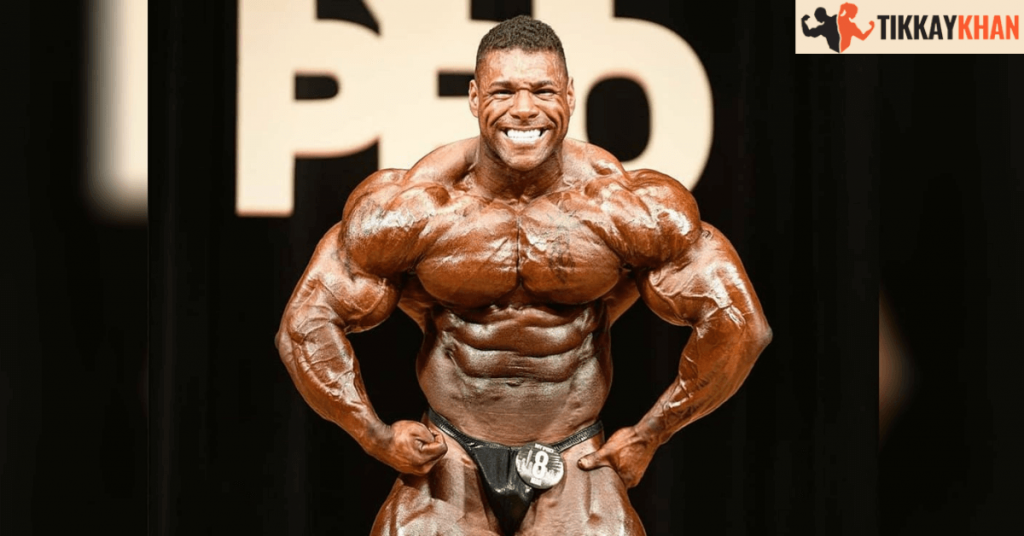 Having dieted and trained with ruthless discipline for months, De Asha is reaping the rewards.
Considering he's still 4 weeks out, this level of leanness foreshadows a potentially career-best look in Spain.
Europa Pro Redemption Awaits
Nathan De Asha undoubtedly views the 2023 Europa Pro as the perfect opportunity to erase the nightmare of 2022 from his memory.
Rather than just participating, Nathan De Asha intends to state by winning dominantly. He won't settle for anything less than total redemption.
By conquering the Europa Pro field and earning his 10th career victory, Nathan De Asha can reclaim his place among bodybuilding's elite and set his sights on another run at Olympia glory.
The Jonah-like adversity Nathan De Asha overcame will make victory in Spain much sweeter. 
His voyage through the storm paved the way for his ultimate triumph.
De Asha's Europa Pro mission won't just culminate in a comeback – it kicks off the next chapter in his story as he climbs back to the top.
The Beast From Britain Hungrier Than Ever
If Nathan De Asha brings an improved version of the physique that earned top 5 Olympia finishes not long ago, the Europa Pro competitors are in trouble.
The gift of renewed health and a new lease on his career have ignited Nathan De Asha's fire. His motivation levels are at an all-time high after almost losing everything.
With the taste of victory again so close, expect Nathan De Asha to channel his beast-mode intensity through an epic training camp with coach Neil Hill.
The bodybuilding world eagerly awaits the re-emergence of an improved, pissed-off Nathan De Asha. 
His exile ends in Spain as England's Beast reclaims his destiny by the Mediterranean Sea.
Nathan De Asha's next mountain awaits. The trials he endured along the way will make standing atop its summit much sweeter.