Founder of TikkayKhan.com
Tikkaykhan.com is here to help your class through the creation and find what is real, active, constant, and usable. And most essential, what is best for you and that healthy life you are putting together.
We treat the health and fitness principle that concerns plus anything else that is great, important, or perhaps also life-changing. Our object is to help you get healthy lives every day to live your best life. We give you the tools and guidelines for your health and fitness.
Whether we are discussing exercises, breathing, mind energy, health tips, diet plans, weight loss, and weight gain. You can believe that all the content of Tikkaykhan is evidence-based and expert-approved from medical doctors of our team.
---
Maqsood Ali
Maqsood Ali is a freelance writer, proofreader, English tutor, editor, and content strategist. He has over 03 years of experience, specializing in health, fitness, nutrition, and lifestyle content.
Before becoming a freelancer, Maqsood held part-time staff positions at various companies and agencies, including Faizi Homeopathic clinic, etc. Maqsood holds a degree of master in English Language and Literature from the University of Okara. He is also a Gold medalist.
---
Dr. Muhammad Arshad (HoD Environmental Sciences)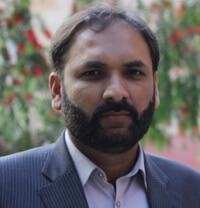 Doctor Muhammad Arshad (Hod Environmental Sciences). I am Associate Professor Environmental Sciences at the National University of Sciences and Technology (NUST).
I love to write about fitness, exercise, and Food. Tikkaykhan.com is dedicated to empowering users with the authentic and latest advice on nutrition, fitness, and muscle building areas. We created around 100 blog posts in different sectors of health with expert and up-to-date resources of health journals with the Help of Fitness trainers and nutritionists. We personally trained several people from obese to fit the level. We suggest the right type of diet with micro and macro calories calculation.
---
Dr. Ghulam Abbas Tahir
Aziz Fatimah Medical & Dental College/Hospital Faisalabad.
Qualification:
M.B.B.S, F.C.P.S (Medicine)
We are a community here to serve the people with our experience and well-written blog article. All the articles and research journals are well research and self-written. I keen to show-case our experience to facilitate the people through our knowledge.
---
Dr. Syed Atif Ali
PHD Scholar at Plant Bleeding and Genetics
Medical Disclaimer:
The content of this Site is well researched but it can use for informational purposes only. The provided information is not intended to be a substitute for Doctor advice, diagnosis, or full treatment. Always seek the advice of your family physician or another qualified health provider with any question you may have regarding a medical condition. If you think you may have a serious medical problem, call your doctor immediately. Tikkaykhan does not recommend or endorse any specific tests, physician, products, procedures, opinions, or other information that may be mentioned on the Site.
Derek Hall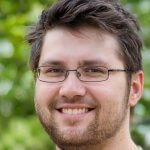 Staff News Writer and interviewer for tikkaykhan, getsixpackab, bodybuilding, Soccer, and CrossFit. Full time writer, part time participant. Bringing out of the box thinking to the world since 1999. Opinions are strictly my own.