Aaron W Reed is the tallest bodybuilder and a WWE wrestler from Florida, USA. He is the tallest bodybuilder to win as a Men Physique competitor at 6 feet and 7 inches. Aaron was much inspired by his hero, Arnold Schwarzenegger.
Early Life of Aaron W Reed
Aaron W Reed was born and grew up in the small city of Minco. Belonging to a family with an athletic background.
Aaron was diagnosed with leukaemia(1) while he was still a little kid. The dreadful illness demanded the youngster to undergo chemotherapy treatment.
Aaron clashed with the illness, and he was finally able to live a normal and active life after some years. Aaron started his fitness journey at the age of 12, encouraged by the one and only Arnold Schwarzenegger.
Aaron W Reed Bodybuilding Career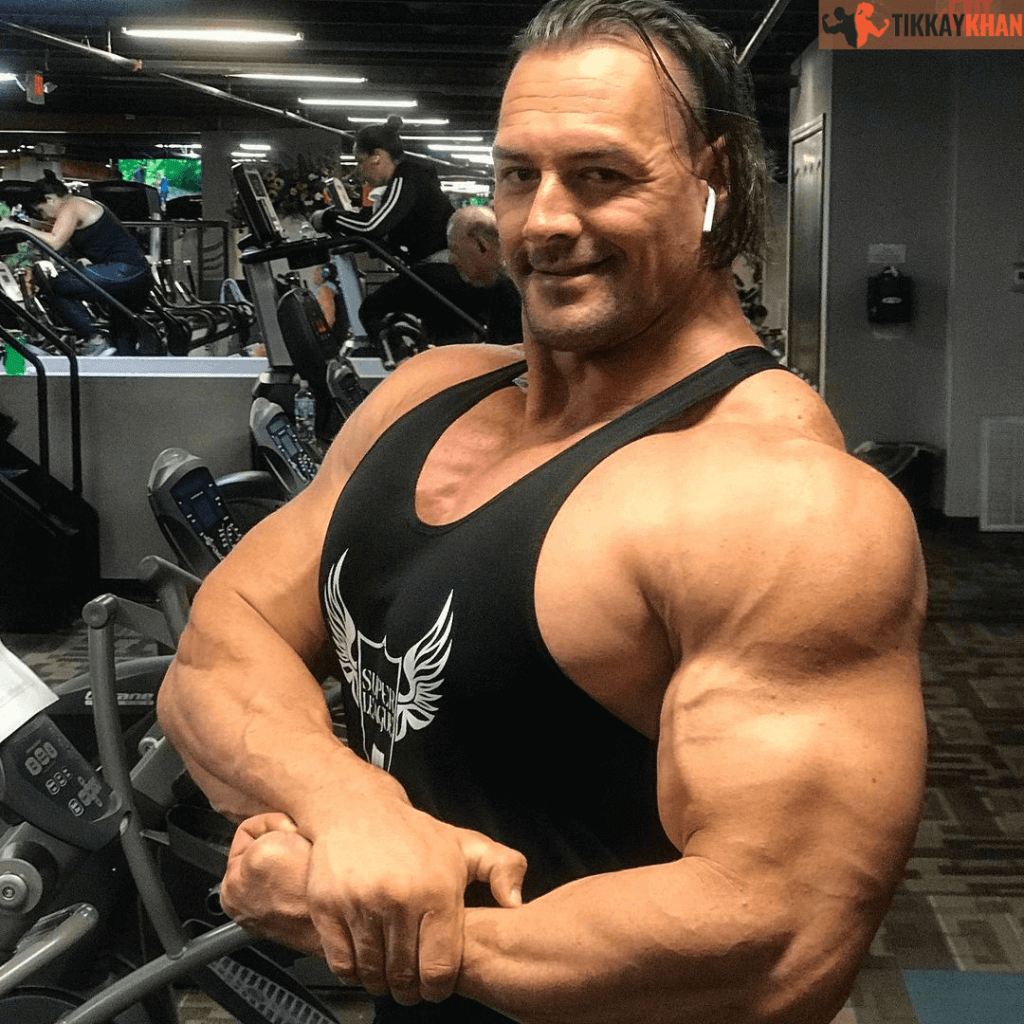 After completing his early education, Aaron registered at Mesa State College to study business. It was college time when he developed a thirst for contests after noticing his physique transform. This desire led Aaron to experience bodybuilding competitions.
He won the NPC Mr. Teen Colorado title in 2001. Aaron started studying nutrition and exercise to improve his physique and win more competitions after dropping out of college. Aaron was successful once again after one year. He won the NPC Rocky Mountain competition in the super heavyweight category in 2002.
Aaron got the title of Super Heavyweight Champion in 2005 after winning the NPC Steele City show. In 2010, Aaron once again put the spray tan on and stepped on the stage at the 2010 NPC Greater Gainesville.
After some time, Aaron came back on the stage, winning the 2011 NPC Orlando Metropolitan Championship Men's Physique category. This success saw him become the tallest bodybuilders to win a Men's Physique competition of all time.
Competition History of Aaron W Reed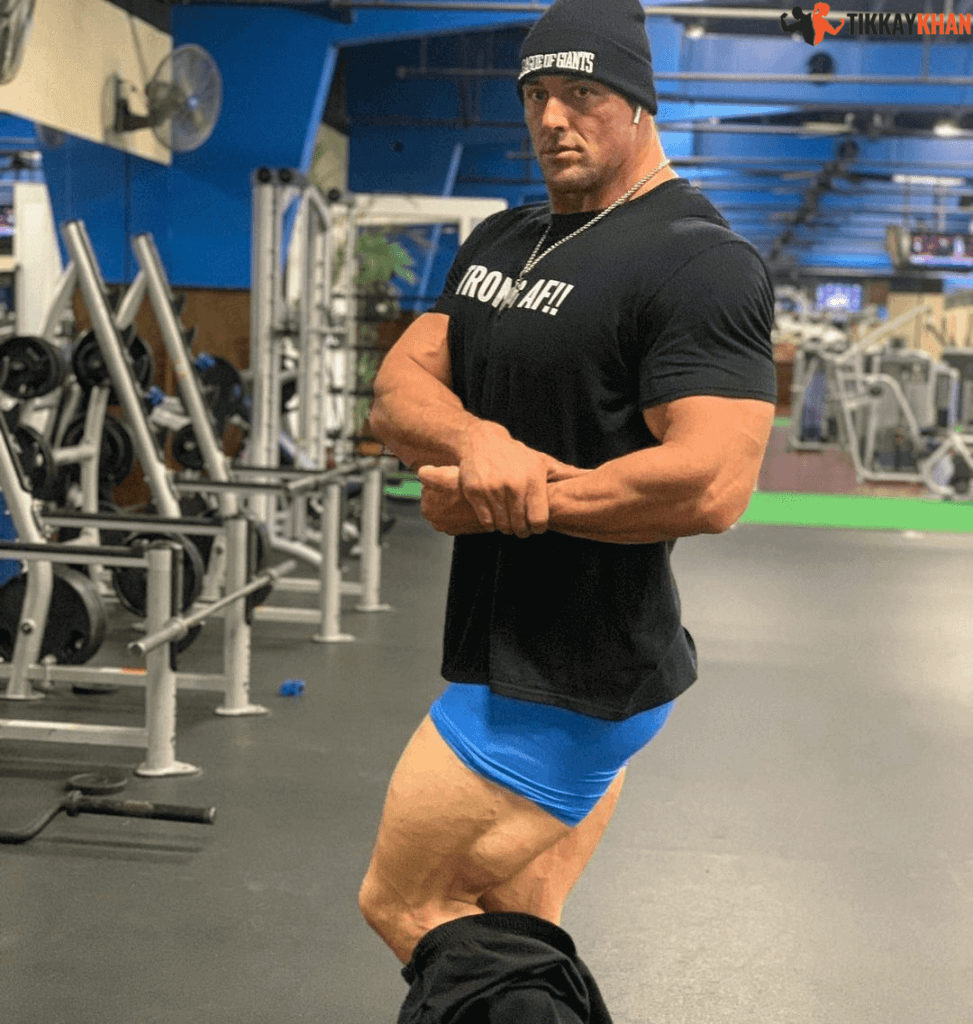 In, 2013 Muscle Mania Universe Runner Up
In, 2012 Muscle Mania Universe Runner Up
In, 2011 NPC Europa Show of Champions, 4th
In, 2011 NPC Orlando Metropolitan Men's Physique Overall Champion
In, 2010 NPC Florida State Super Heavy Weight Champion
In, 2011 NPC USA Championships, 10th
In, 2010 NPC Greater Gainesville Overall Champion
In, 2005 NPC Steele City Heavy Weight Champion
In, 2002 NPC Rocky Mountain Super Heavy Weight Champion
In, 2001 NPC Mr. Teen Colorado
Body Size of Aaron W Reed
| | |
| --- | --- |
| Aaron W Reed Height | 6 Feet and 7 Inches |
| Aaron W Reed Weight | 130 to 140 KG |
| Aaron W Reed Age | 42 Years |
| Aaron W Reed Arm Size | 27 Inches |
| Aaron W Reed Chest Size | 56 Inches |
Aaron W Reed Net Worth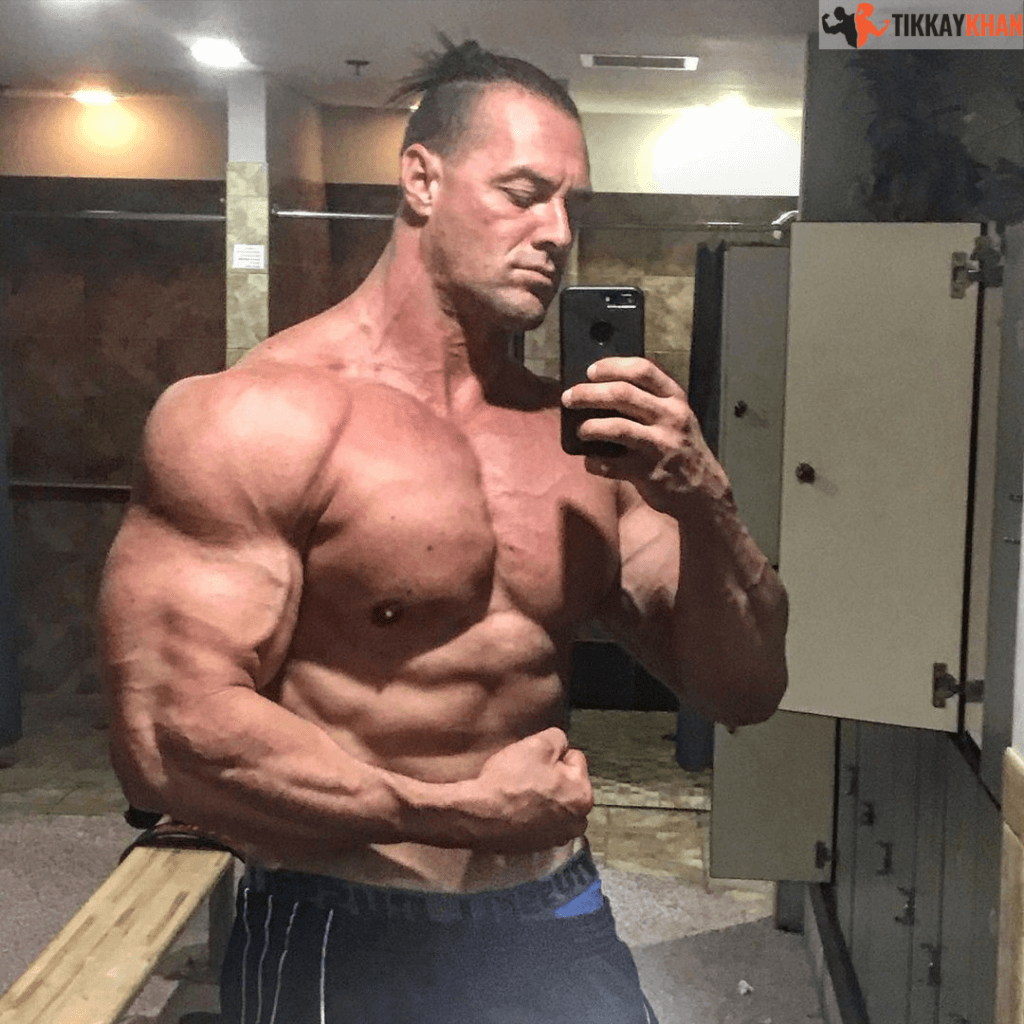 Aaron W Reed's net worth is $1.5 million at the age of 42 years. He earned all his money as a professional bodybuilder and an ex-WWE pro wrestler.
Nutrition and Diet Plan of Aaron W Reed
Aaron W Reed consumes the same meals throughout the year, which means his weight changes some pounds from one year to another.
Aaron's protein intake ranges between 350 to 400 grams per day. With his height of 6 feet 7 inches, and weighing over 135 kg of lean mass, Aaron must consume this much protein to retain his strength.
FAQs