Bodybuilding's elite arrived in Tampa, Florida, ready to battle at the 2023 edition of the prestigious Tampa Pro competition.
As an official Olympia qualifier, Tampa Pro represents a critical opportunity for professional bodybuilders to earn a ticket to the ultimate stage – Mr. Olympia – later this year.
Throughout the jam-packed weekend from August 3-5, champions were crowned across multiple divisions as athletes pushed their physiques to the absolute limit chasing dreams of competing with the world's best.
Let's break down the sensational action and results from an intense first day of competition at the 2023 Tampa Pro.
This year, the 2023 Tampa Pro is the final chance for elite bodybuilding pros across all divisions to qualify for the 2023 Mr. Olympia in three months.
In a rule change for 2023, athletes must secure an outright victory at a pro show before October 9th to earn an Olympia invitation.
The stakes couldn't be higher, with Tampa Pro being the last major show before the October 9th cutoff. This win-and-you're-in format replacing the previous Olympia point system has put pressure on.
Competitors arrived hungry and focused, knowing this event could make their dream a reality if they came out on top. Let's see who rose under the spotlight.
Red-Hot Action in 212 Bodybuilding
Brazils' Fabricio de Souza Moreira achieved sweet redemption by earning the 212 Bodybuilding crown after taking 3rd last year.
Fabricio brought outrageous conditioning and grainy definition that proved unbeatable.
Mahamed Embaby from Egypt pushed Fabricio every step of the way with his whole, dense muscles combined with stellar balance and shape.
In the end, Moreira's razor-sharp conditioning earned the nod from the judges.
Rounding out the top three was seasoned veteran Diego Montoya from Ecuador, who impressed with his flowing lines and aesthetics.
Moreira will now set his sights on redemption at Mr. Olympia after taking 15th last year.
212 Bodybuilding Top 6 Finishers:
Fabricio de Souza Moreira (Winner)
Mahamed Embaby
Diego Montoya
Jason Nguyen
Robert Taylor
Jose Avila
Red-Hot Action in Classic Physique
Fans were on their feet as today's top Classic Physique stars battled for supremacy in Tampa. But it was Canada's Matthew Greggo who made his mark.
Matt Greggo brought his most complete package with fuller muscle bellies and nailed his posing routine.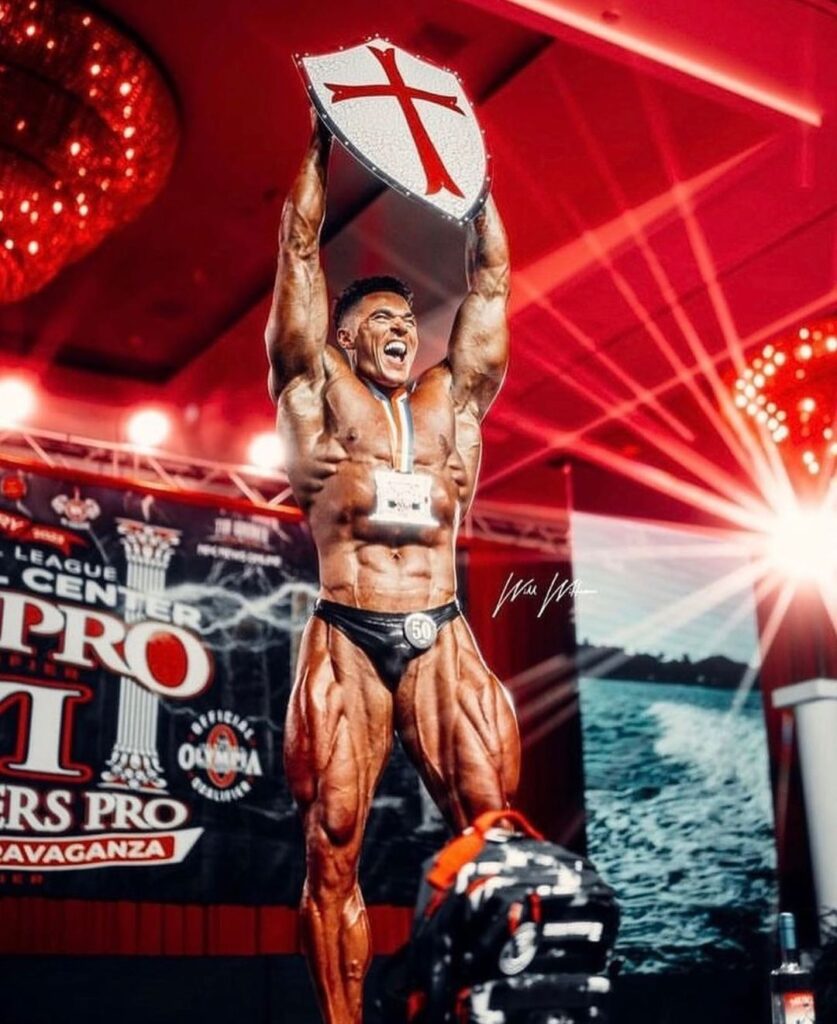 In a close 2nd was Puerto Rico's Carlos Dommar, who excelled with detailed separation and excellent structure.
Italy's Robert Waterhouse took 3rd showcasing gorgeous shapes and proportions from every angle.
Matt Greggo now looks ahead to his first Mr. Olympia, hoping to crack the top ten against the world's best Classic Physique athletes. No easy task, but Greggo is hitting his stride at the perfect time.
Classic Physique Top 6 Finishers:
Matt Greggo (Winner)
Carlos Dommar
Robert Waterhouse
Lucas Giaianni
Jarak Toribio Perez
Saffaie Dominates Men's Physique
No Men's Physique athlete made a more significant statement at the 2023 Tampa Pro than Australia's Arya Saffaie.
Coming straight off a disappointing 15th place at last year's Mr. Olympia, Saffaie brought a renewed focus to dominate in Tampa.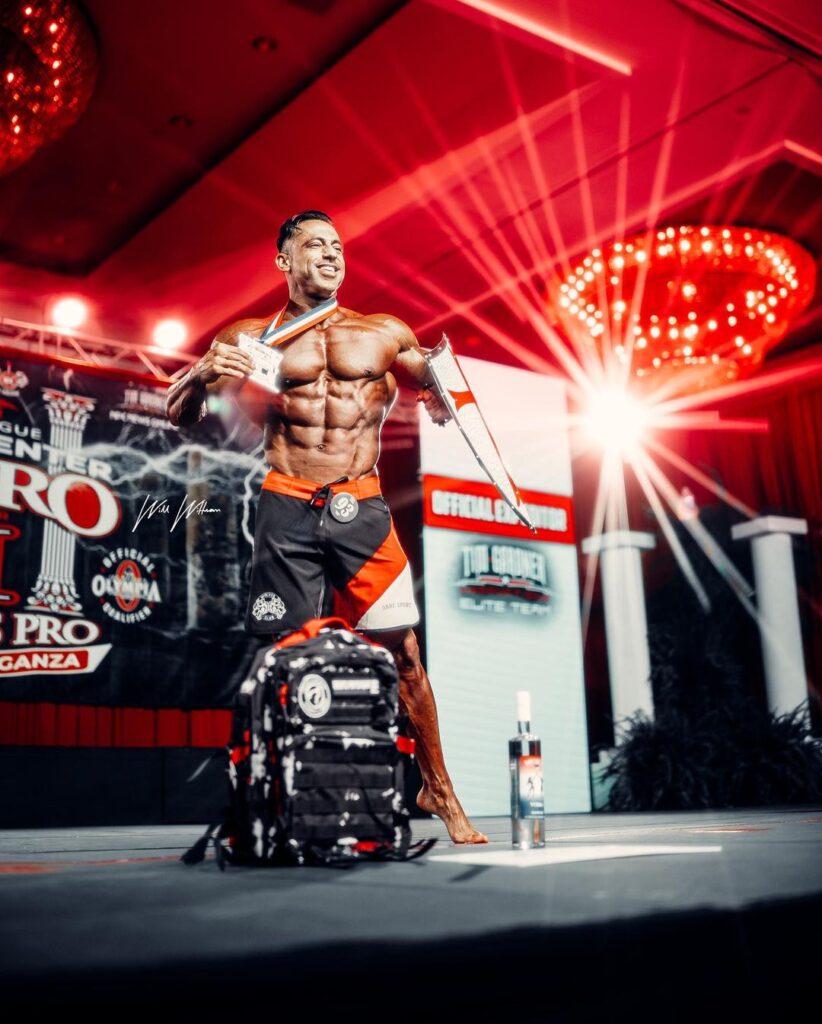 Boasting an ideal balance of muscularity with flawless structure, Saffaie commanded the stage during prejudging and finals.
The judges recognized his excellence, rewarding Saffaie with a decisive 1st place victory.
Jeremiah Maxey pushed Saffaie to the final posedown before settling for 2nd, while Alexander Toplyn rounded out the top three.
Saffaie now sets his sights on redemption at the 2023 Olympia in November.
Men's Physique Top 6 Finishers:
Arya Saffaie (Winner)
Jeremiah Maxey
Alexander Toplyn
Kimani Victor
Deke Walker
John Stanley Sarmiento
Aycock Claims Women's Bodybuilding Title
Few competitors made as loud a statement as Michaela Aycock en route to her commanding Women's Bodybuilding victory.
Aycock brought a lethal combination of shapely muscle and granite-hard conditioning that couldn't be denied.
She engaged in an exciting battle with Nicki Chartrand, who eventually settled for 2nd, while Theresa Ivancik placed 3rd showcasing excellent balance.
Aycock's Tampa Pro win now cements her status as a top Olympia threat after earning 5th last year.
Women's Bodybuilding Top 5 Finishers:
Michaela Aycock (Winner)
Nicki Chartrand
Theresa Ivancik
Kyna Square
Julia Foery
Feldman Edges Rhein for Women's Physique Crown
Prejudging for Women's Physique brought excitement as Ivie Rhein and Jeannie Feldman separated themselves early with dense, separated muscles and sensational shapes.
Rhein and Feldman raised the bar with each round as finals got underway. In the end, Feldman came out on top, showing razor-sharp delineation in her quads, hamstrings, and glutes.
Rhein was not far behind in 2nd, while Robyn Mays took 3rd with her balanced structure. Now Feldman eyes her first Ms. Olympia, hoping to beat last year's 6th place finish.
Women's Physique Top 5 Finishers:
Jeannie Feldman (Winner)
Ivie Rhein
Robyn Mays
Mikaela Lindsey
Marika Jones
Pacheco Qualifies for Olympia in Figure Division
The stacked Figure division saw Queren Pacheco earn the right to return to Ms. Olympia after her big Tampa Pro victory. Pacheco brought an ideal look of muscle definition with elegant lines and femininity.
Runner-up Oyku Basar pushed the champ to the limit, showcasing a gorgeous tone and shape.
Germany's Lena Ramsteiner, who thrilled fans with her ballet-like posing routines, was rounding out the top three.
Pacheco will focus on improving upon her 11th-place Mr. Olympia's debut last year and shocking the world. Don't be surprised if this Figure underdog makes some significant noise.
Figure Top 5 Finishers:
Queren Pacheco (Winner)
Oyku Basar
Lena Ramsteiner
Mariafernanda Laguna
Danielle Rose
Day 1 of the 2023 Tampa Pro reminded us that champions can emerge from any country, background, or situation through total dedication to their craft.
These athletes put it all on the line for the ultimate dream – qualifying for Mr. Olympia.
With prejudging and finals for the remaining divisions still ahead, more dreams will be made or broken at the 2023 Tampa Pro this weekend.
One thing is sure – bodybuilding immortality awaits whoever can win the Men's Open title.
The intensity continues in Tampa as the journey to crowning the 2023 Mr. Olympia heats up. Blood, sweat, tears – no sacrifice is too great when your legacy hangs in the balance.
This is the gritty and unforgiving sport we love, where legends are built one rep at a time.
2023 Tampa Pro Scorecards