Derek Lunsford, the charismatic American professional bodybuilder, is gearing up for the 2023 Olympia with an unmatched level of determination.
After narrowly missing the Mr. Olympia title in 2022, Derek Lunsford is leaving no stone unturned in his quest for glory.
As he makes the transition from the 212 division to the Men's Open division, the world of bodybuilding is eagerly watching his every move.
In this article, we'll dive into Derek Lunsford's recent leg day workout, a vital part of his journey to the Olympia stage.
Derek Lunsford, at just 30 years old, has already made an indelible mark in the world of bodybuilding. Initially competing in the 212 division, Derek Lunsford clinched the 212 Olympia title in 2021, showcasing his exceptional physique, characterized by shape, symmetry, conditioning, and proportions.
His potential and promise led to a monumental decision in 2022—to transition to the Men's Open division. This transition marked a pivotal moment in Derek Lunsford's career.
Although he may not have the same mass as some of the behemoth bodybuilders, he compensates with attributes that set him apart.
His stage presence, impeccable proportions, and physique that captures the essence of aesthetics have made him a force to be reckoned with.
The Near Miss and the Road Ahead
In 2022, Derek Lunsford came agonizingly close to securing the Mr. Olympia title, finishing as the runner-up behind Hadi Choopan.
While this was a remarkable achievement, it only served to fuel his desire for victory. Derek Lunsford's fans and experts alike believe that with improvements in his chest and quads, he could become the first-ever two-division Olympia champion.
Derek Lunsford's recent physique updates have left fans astounded, but he remains dedicated to fine-tuning his physique for the 2023 Olympia.
With a mere 8.5 weeks remaining until the big event, Derek Lunsford is working tirelessly on his training and diet to achieve the best shape of his life.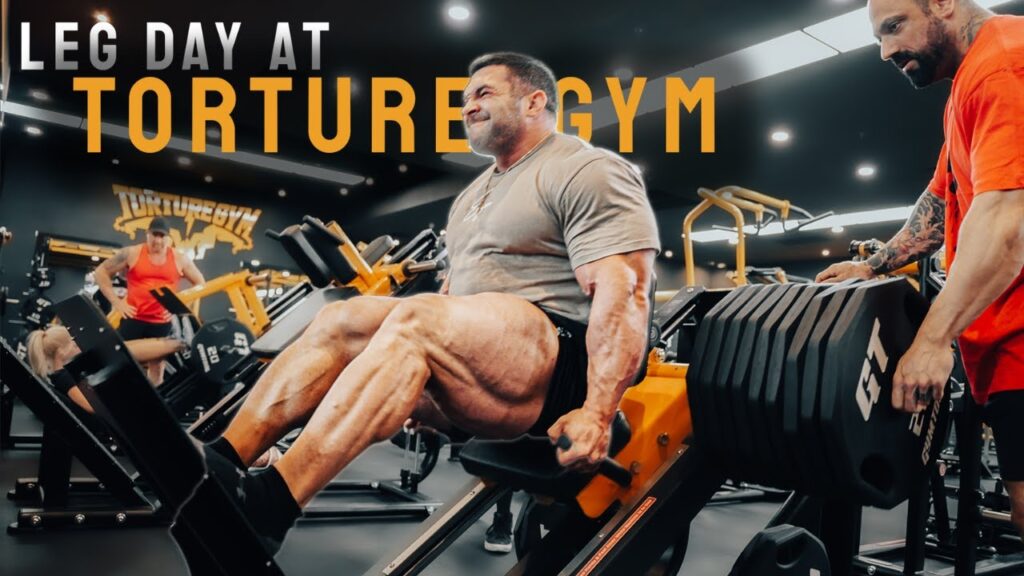 One of the cornerstones of Derek Lunsford's Olympia preparation is his rigorous leg workouts. During a recent workout session, he revisited a quad-dominant leg routine that had been a standout during his 2022 Olympia preparation.
Remarkably, he not only matched but surpassed his previous performance, showcasing his undeniable progress.
The workout consisted of several key exercises designed to target the quadriceps and hamstrings while challenging his strength and endurance.
Leg Extensions (Quad Isolation)
4 sets of 15, 10, 10, and 10 reps with 2, 3, 4, and 5 plates.
Concluded with a drop set of 6 plates for 20 reps, followed by 3 plates for 15 reps.
Front Squats (Compound Quads Focus)
Sets progressed from 135 lbs to a top set of 405 lbs for 10 reps.
A back-off set of 315 lbs for 15 reps capped off the exercise.
Pendulum Squats (Quad Emphasis)
Derek Lunsford praised this exercise for its effectiveness in driving quad development.
3 working sets, followed by a drop set to intensify the workout.
Single Leg Press (Unilateral Leg Work)
Derek Lunsford stressed the importance of unilateral exercises for balanced development.
3 sets to ensure symmetrical leg strength.
Standing Leg Curls (Hamstring Isolation)
3 sets of 15 reps to stimulate the hamstrings.
The Takeaways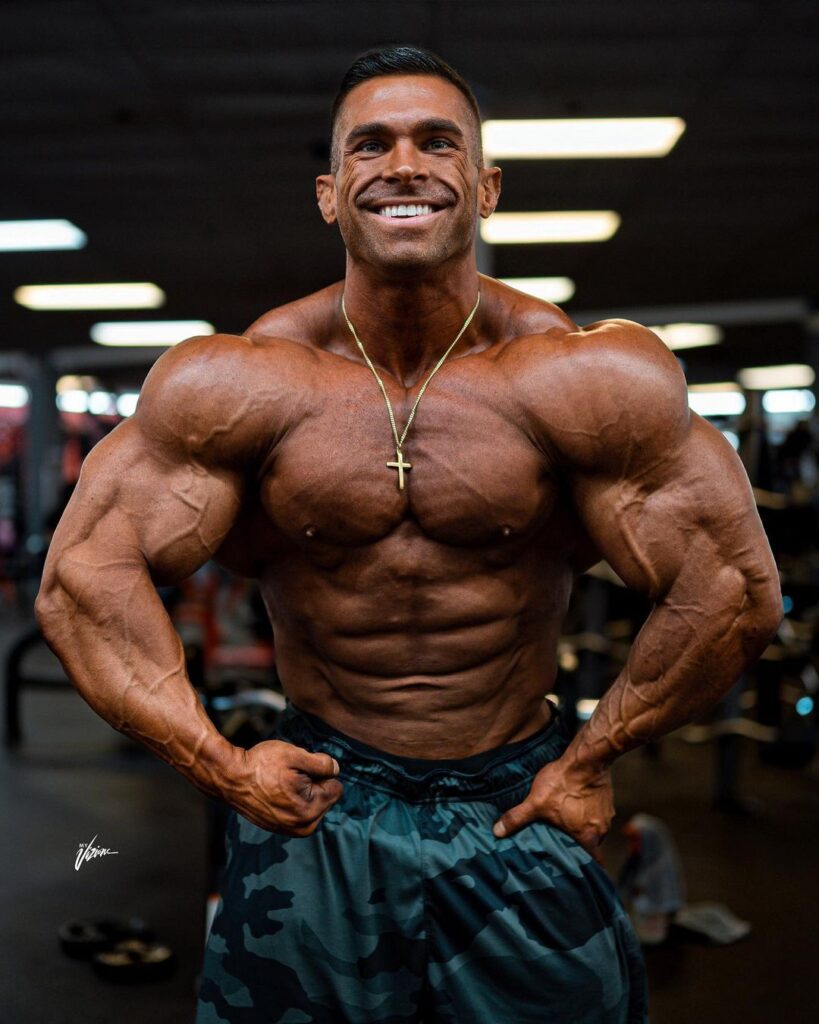 Derek Lunsford's journey to the 2023 Olympia is marked by unwavering dedication and a relentless pursuit of excellence.
His decision to transition to the Men's Open division has not deterred him but has ignited a fire within to become the best version of himself. His recent leg day workout is a testament to his commitment to every aspect of his physique.
As the Olympia draws near, the bodybuilding world eagerly anticipates Derek Lunsford's performance, believing that he is poised to make history and become a two-division Olympia champion.
Derek Lunsford's physical transformation and mental resilience are not only inspiring but also a reminder of the dedication and hard work required to excel in the sport of bodybuilding.
As he prepares to step onto the Olympia stage, fans and competitors alike can expect nothing less than a remarkable display of passion, strength, and sheer determination from Derek Lunsford.
The countdown to the 2023 Olympia has begun, and Derek Lunsford is ready to seize the moment.