Bodybuilding has exploded in popularity across Asia over the last few decades, with South Korea emerging as a hotbed for sculpted muscle and aesthetic physiques.
While American bodybuilders still dominate the top ranks of the sport, a new generation of Korean athletes is taking the stage and showing they have the genetics, work ethic, and flair to succeed on the world stage.
From earning IFBB pro cards to wowing fans with eye-popping symmetry and proportions, these Korean bodybuilders are proving they have what it takes to contend with the best in the world.
Let's take a look at some of the leading figures who are transforming the bodybuilding scene in Korea and beyond.
Hwang Chul Soon – The "Asian Arnold"
With over 1.5 million loyal Instagram fans, Hwang Chul Soon has earned the nickname of the "Asian Arnold" for his hulking physique and charismatic persona.
Much like Arnold in his early days, the 39-year-old Soon started as a scrawny teenager who was inspired to transform his body through weight training.
After 12 years of intense workouts and carefully tailored nutrition, Soon molded himself into a 230-pound behemoth with shredded abs and an awe-inspiring back that earned him the 2016 Musclemania Universe Pro title.
Fans love Soon not just for his comic book proportions, but his natural showmanship – the bodybuilder is known for his enthusiastic dance moves on stage.
While specializing in high-volume ab workouts early on, Soon later learned the importance of balance, incorporating substantial calories from chicken, brown rice, and shakes into his menu to sustain his demanding training regimen.
Soon's journey from skinny kid to muscle idol has made him a prominent figure in the Korean bodybuilding scene.
Kim Jun Ho – Korea's First IFBB Pro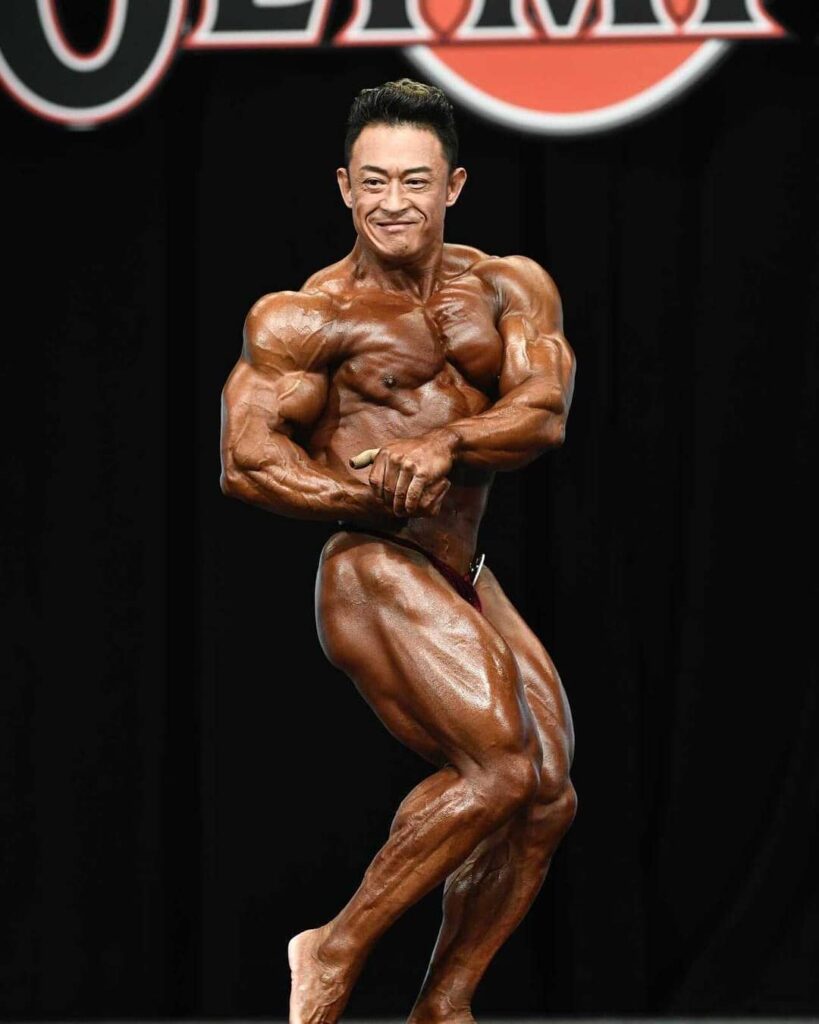 In 2014, Kim Jun Ho made history by earning the first IFBB pro card ever awarded to a Korean bodybuilder, cementing his legacy as a pioneer for the sport in his homeland.
The veteran athlete started training at just 16 years old, claiming the Mr. Korea title in 1991 before spending decades competing across Asia. In 2015, Ho made his pro debut at the New York Pro, claiming an impressive silver medal.
This was followed by back-to-back 16th-place finishes at the prestigious Mr. Olympia show, proving he deserved to be on the same stage as the world's best. The high point of Ho's career came in 2020 when he won the IFBB Monsterzym Pro title.
Boasting decades of experience, a P.H.D. in Sports Medicine, and his own bodybuilding competition, the Kim Jun Ho Classic, Ho has the credentials and wisdom to inspire future generations of Korean athletes.
His historic IFBB pro card opened the floodgates for other Koreans to follow.
Lee Seung Chul – "The Korean Mass Monster"
Despite standing just 5'8″, Lee Seung Chul competes in the Men's Open division as a hulking 230-pound mass of dense, grainy muscle.
His freaky size and strength relative to his height earned him the nickname "The Korean Mass Monster." Like Jun Ho, Chul qualified for his IFBB pro card by winning the Arnold Amateur Asia competition in 2016.
Since turning pro, the stocky Korean placed 10th at the Arnold Classic in 2021 and took the win at the 2020 Monsterzym Pro.
Training under expert coaches at Flex Lewis' Dragon Lair gym has allowed Chul to refine his physique.
While he is still searching for that breakthrough Olympia qualification, his genetic potential is clear. Expect Chul to climb the pro ranks in the coming years.
Kang Kyung Won – Longevity Personified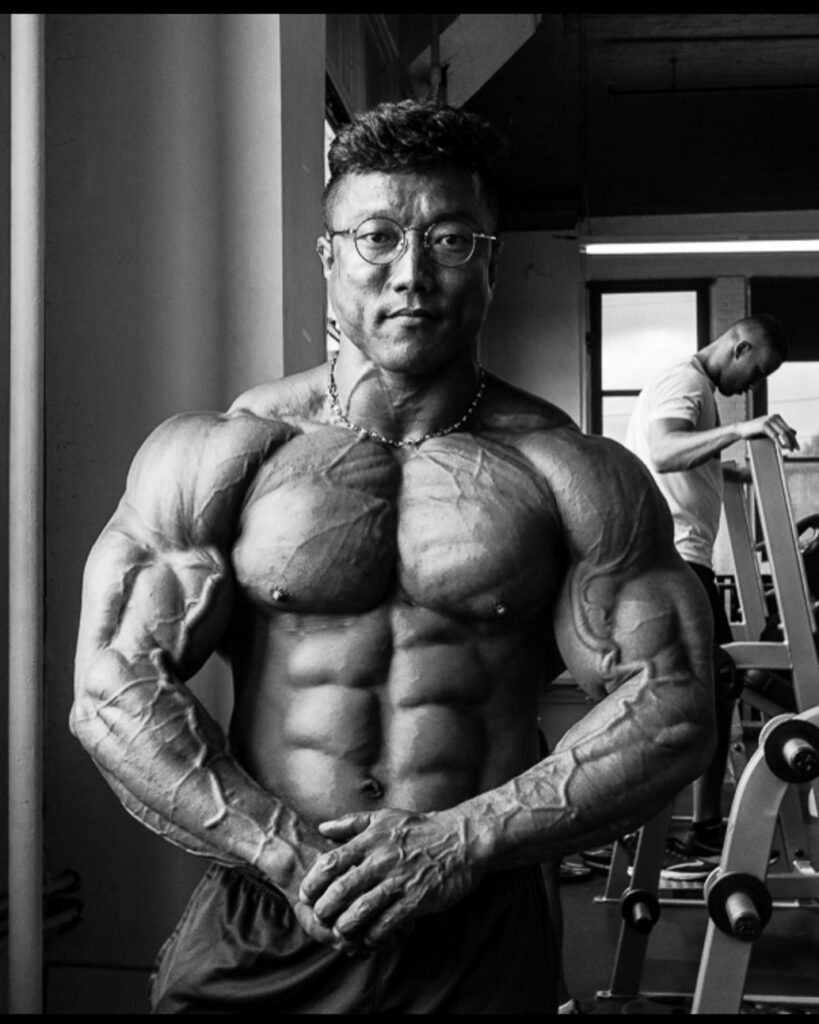 After 25 years competing in bodybuilding spanning multiple weight classes and federations, Kang Kyung Won has done it all.
He claimed the Mr. Korea title back in 1999, won National Sports Festivals titles for 12 straight years, and peaked with a 5th-place finish at the Arnold Classic in 2016.
Transitioning from a background in Taekwondo, Won fell in love with bodybuilding after seeing a friend compete. His passion for sculpting his physique has kept him training relentlessly into his 40s.
While he never cracked the Olympia stage, Won's longevity and consistency leave a lasting imprint on Korean bodybuilding.
Kyoung Yun Nam – Breaking Through as a Lightweight
While the bigger bodybuilders tend to draw the most attention, Nam Kyoung Yun has shown that lighter athletes can also make an impact.
Competing in the 75KG division, Nam earned his pro card by winning the 2014 Asian Championships. A year later, he beat much larger opponents to claim the overall title at the Mr. Korea contest.
His Asian Olympia win in 2016 proved his superiority in the lighter-weight classes. Nam's success paved the way for smaller Korean bodybuilders to make their mark.
Park Ki Seok – Mr. Korea Winner
After years of competing in the 75KG class, Park Ki Seok optimized his genetic potential by moving up to the 85KG division.
The decision paid dividends, with Seok claiming back-to-back 85KG titles at the National Sports Festival in 2013 and 2014.
Seok announced himself as one of Korea's best by winning the prestigious Mr. Korea crown in 2013.
With his tall, shapely physique, Seok represents the more classic bodybuilding aesthetic rather than the hulking mass monster look. Expect him to be a fixture on the Korean scene for years to come.
Young Joo Son – Battling Above His Weight
The lighter weight classes are crammed with talent in Korean bodybuilding, but Young Joo Son chose a different path – competing as a light heavyweight at around 190 pounds.
His small stature for the division hasn't held him back from taking some significant scalps.
After claiming the 2005 Border States Figure title, Son stunned observers by winning the overall Tournament of Champions too.
Following a brief retirement in 2006, he returned in fantastic shape, claiming the San Diego Bodybuilding Championship. Son proves that in bodybuilding, skill, and conditioning can outweigh sheer mass.
Seong Jun Choi – Mr. Consistency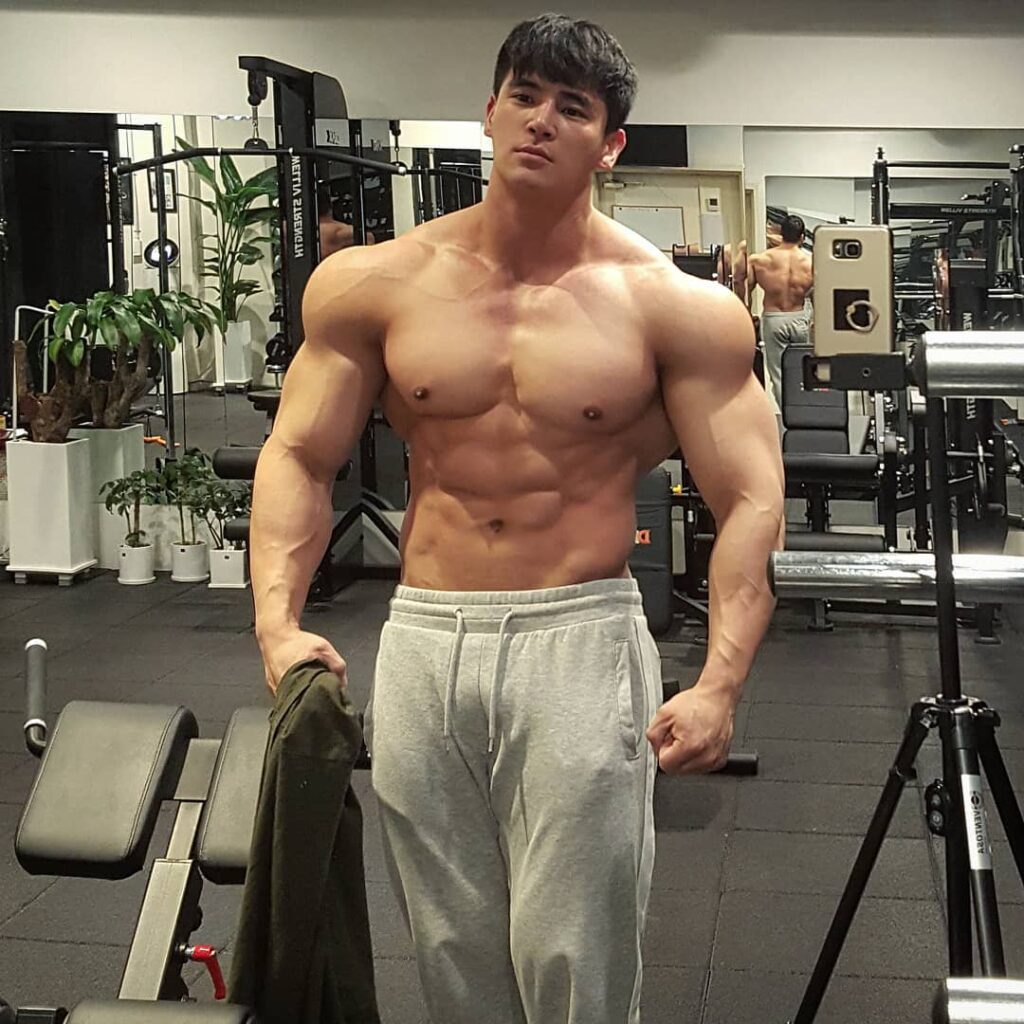 In a sport where longevity is tough, Seong Jun Choi has shown exceptional consistency by winning 3 Musclemania World Champion titles in the Middleweight class.
He has since transitioned to the Classic Physique division. Beyond just his competitive achievements, Choi strives to promote bodybuilding in a positive light.
He owns his own gym, is outspoken against drug use in the sport, and aims to showcase his discipline as something accessible and healthy.
With his athletic physique and vocal leadership, expect Choi to remain an ambassador for the sport in Korea.
The Future is Bright
While they have not yet produced a Mr. Olympia contender, the profile of bodybuilding in Korea gets bigger every year thanks to these inspiring athletes.
They have the skills, genetics, and star power to continue elevating the sport in their homeland and beyond.
If stars like Chul Soon and Seung Chul can refine their physiques just a little more, we could soon see a Korean name among the Olympia finalists.
Even without major international victories, these athletes showcase how bodybuilding empowers dedication and self-improvement.
As the inheritances of trailblazers like Jun Ho and Kyung Won, Korea's new generation of sculpted champions proves the rise of Asian bodybuilding is just beginning.
If they can spark greater interest and participation in the sport domestically, it may not be long until Korea's first Mr. Olympia takes center stage.