The 2023 New York Pro took place over the weekend, marking it as one of the most significant events on the IFBB Pro League calendar on Saturday in Teaneck, NJ.
The absence of Blessing Awodibu, the reigning champion, created an exciting opportunity for a new champion to be crowned on May 20.
This prestigious contest featured nine divisions, showcasing a diverse range of bodybuilding and physique categories.
Among the divisions competing were:
Men's Open Bodybuilding
Classic Physique
212 Bodybuilding
Men's Physique
Women's Bodybuilding
Women's Physique
Figure
Bikini
Wellness
Each division brought unique talent and competitors, promising an intense and thrilling competition.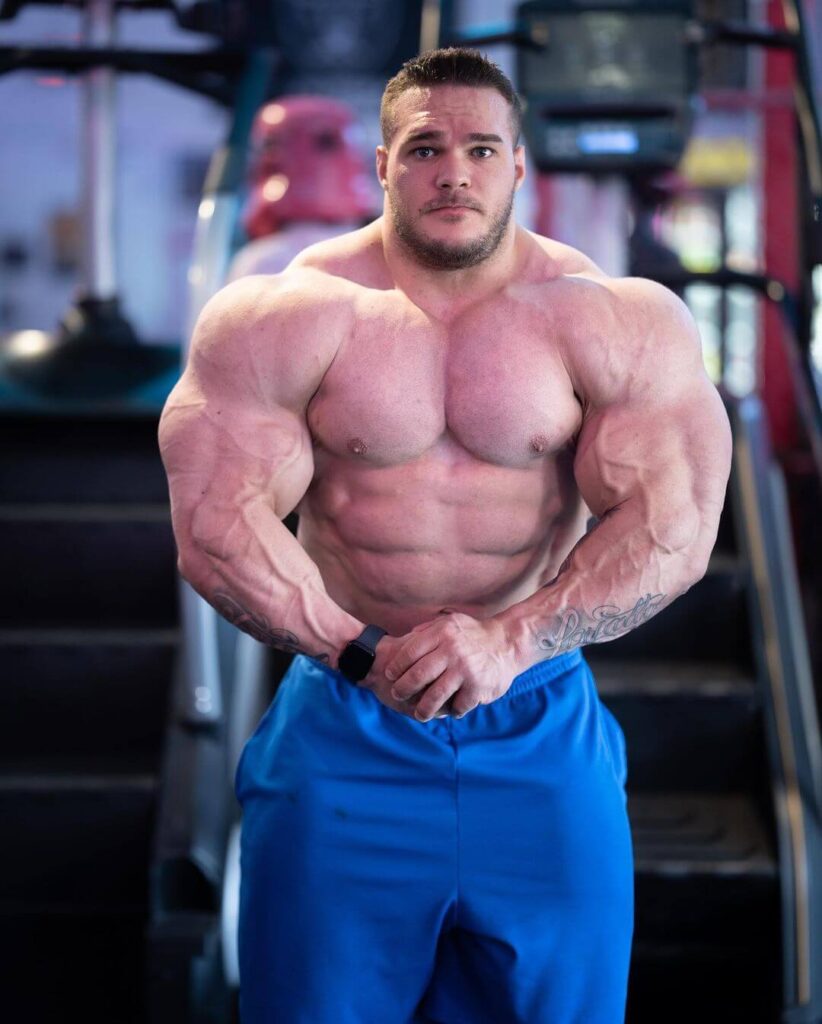 Notably, the previous year's New York Pro winner, Nick Walker, utilized the extra time to focus on his preparations for the highly anticipated Mr. Olympia 2023. His absence from the event added a layer of intrigue as athletes vied for Steve Weinberger's coveted New York Pro title.
The winner of this title would undoubtedly gain significant momentum in their journey towards the ultimate goal of shining on the prestigious Mr. Olympia stage in November.
2023 New York Pro Line-up
Here is the complete line-up for the 2023 New York Pro line-up.
Men's Open Bodybuilding
Tonio Burton is expected to make a strong impression in the Men's Open Bodybuilding division of the 2023 New York Pro. Having previously competed in the 212 division and the Open, Burton's physique has garnered attention for its impressive size and conditioning.
He secured a Men's Open title at the 2022 Legion Sports Fest Pro and aimed to add another victory at this weekend's competition.
The Men's Open Bodybuilding division of the 2023 New York Pro promises to be thrilling, with Tonio Burton, Maxx Charles, Nate Spear, Stuart Sutherland, and other standout athletes vying for the top honors.
Maxx Charles
Lionardis Cardoza Delfino
Walter R. Debbs
Slavoj Bednar
Jason Hebert
Mike Hulusi
Josef Kveton
Keunwoo Park
Joe Seeman
Nathan Spear
Robin Strand
Stuart Sutherland
Brent Swansen
Mariusz Tomczuk
Eric Wood
Men's Physique
Ryan Terry, a top contender in the Men's Physique division, is determined to bounce back quickly after a close second-place finish to Corey Morris at the recent 2023 Pittsburgh Pro show.
Known for his impressive chest and a history of success, Terry is eager to secure a victory following his near miss in Pittsburgh.
Another standout in the division is Charjo Grant, who left a lasting impression with his fourth-place finish at the Mr. Olympia stage in December.
Despite Vitor Chaves' 13th place finish at the 2022 Olympia, many in the bodybuilding community recognize his potential and refuse to underestimate his chances on the East Coast. Daniel Ammons is also a frontrunner to watch out for, having enjoyed considerable success in 2022. 
Coming off back-to-back wins at the Tampa and Texas Pro shows, Ammons enters this competition with a strong track record, making him a formidable contender in the Men's Physique division.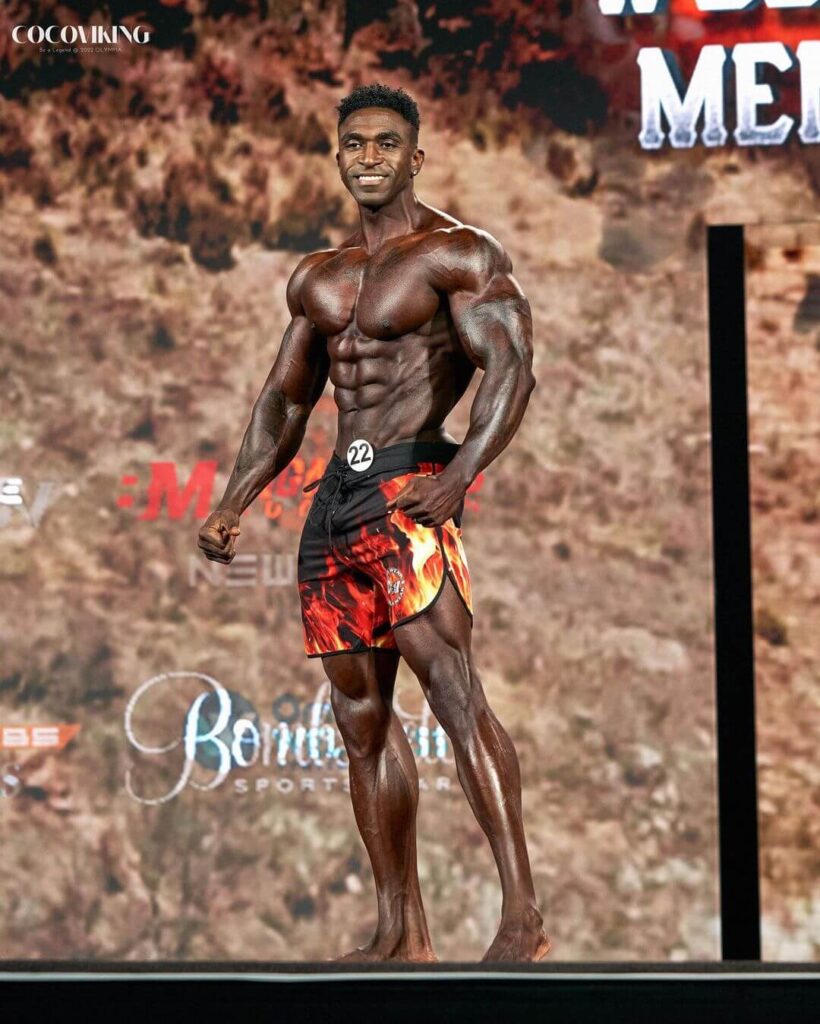 Philip Acevedo
Joseph Angell
Vitor Chaves
Andrew J. David
Matthew J. Gelia
Juan Manuel Gochez
Maxim Golovatii
Aaron Harvey
Jarrett Jenkins
Dennis Kloster
Ephfram Lawhorne
Joseph Mencel
Gage Moran
Sidy Pouye
Francisco Rodriguez
Dawid Wachelka
Deke Walker
Richard Young
Miguel A. Zapata
Classic Physique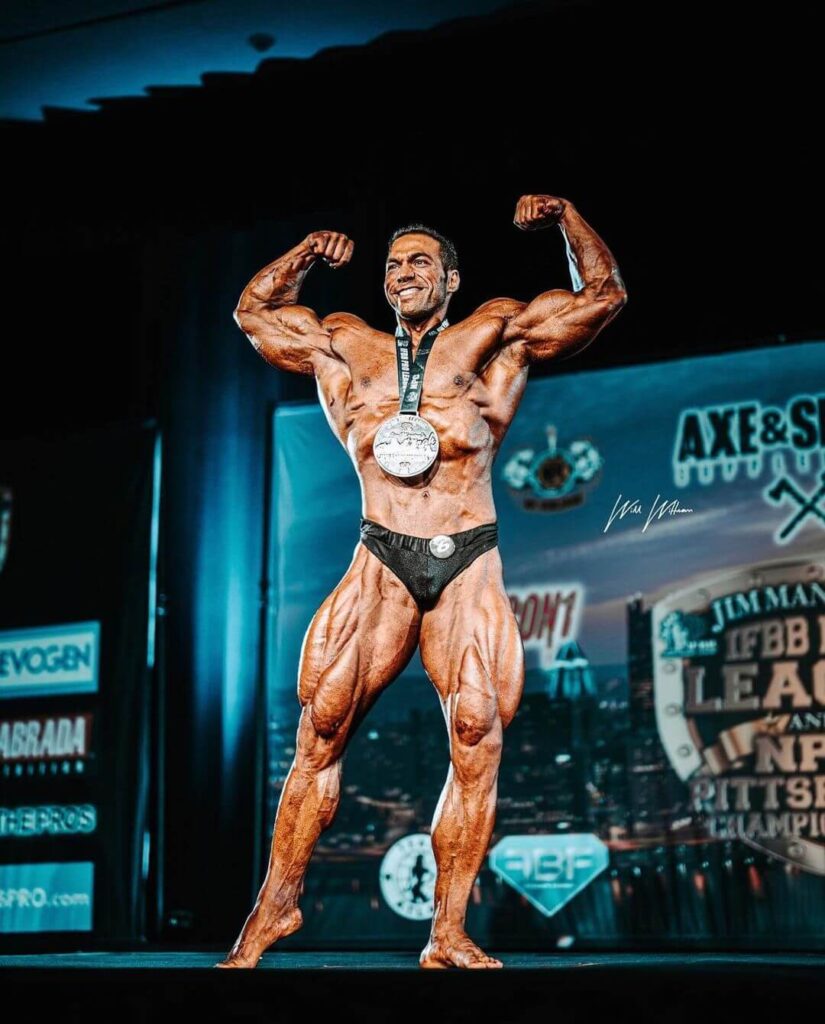 Michael Daboul, fresh off his victory at the 2023 Pittsburgh Pro, is undeniably a top contender as he enters the upcoming New York Pro event. With his impressive physique and the momentum from his recent win, Daboul will be challenging to overshadow on stage.
Matthew Greggo, a former Men's Physique competitor, is expected to make a significant impact in his debut in the Classic Physique division. After placing seventh at the Tampa Pro in 2022, fans anticipate a strong showing from Greggo in this new category.
Junior Javorski, who previously competed against the 2023 Arnold Classic champion Ramon Dino, aims to secure the gold this time. Despite finishing in sixth place in that competition, Javorski has set ambitious goals for the New York Pro and is determined to earn an invitation to the prestigious Olympia event.
The stage is set for an exciting competition with Michael Daboul, Matt Greggo, and Junior Javorski, among the notable athletes poised to make their mark at the 2023 New York Pro.
Camilo Diaz
Eric Abelon
Munkhsaruul Altangerel
Zeek Andrews
Kherlan Batbayar
Brandon Coope
Javie Duarte
Jorge Luis Guerrero Gallegos
Callum Hinze
Junior Javorski
Hubert Kulczynski
Tyler Okowinsky
Rickoy Palmer
Rob Van Sant
Herbert Surita Sotillo
Jeremiah T. Willies
Andrew Wilson
212 Bodybuilding
The reigning champion, Noel Adame, aims to silence skeptics as he takes the stage on Saturday. Having dominated the competition last year to secure his first New York Pro title, Adame showcased a remarkable combination of conditioning and balance that impressed both judges and fans.
Kerrith Bajjo, after a successful season in the previous year, has set his sights on once again stealing the spotlight in the 212 division.
With a victory at the Texas Pro and a respectable seventh-place finish at the 2022 Olympia, Bajjo has demonstrated his potential.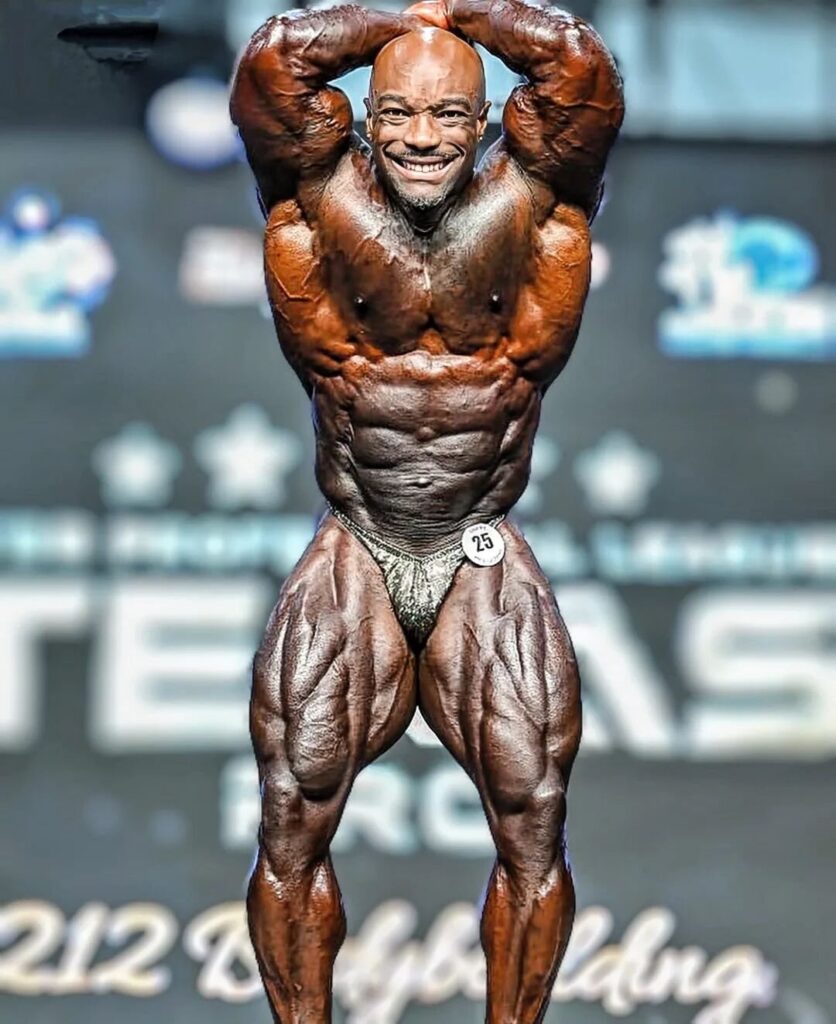 Noel Adame
Peter Castella
Anthony S. Dellaventura
Ralph Farah
Ho Yeon Jang
Sung Yeop Jang
Jason Joseph
Shuqing Lin
Marc Lobliner
Jose Marte
Diego A. Guerra Montoya
Babacar Niang
Jicheng Qian
Michael Schneider
Nate Telow
Jordan Wise
Men's Open Bodybuilding Results
Tonio Burton emerged as the winner of the 2023 New York Pro title. His combination of a whole and muscular physique and excellent conditioning helped him secure the top position. As the winner, Tonio Burton has now qualified to compete at the prestigious Mr. Olympia event scheduled for November.
Stuart Sutherland, who demonstrated great conditioning and stage presence, claimed second place in the competition. Josef Kveton secured the third position, completing the podium of the top three participants.
Other notable placements include Joe Seeman in fourth place and Eric Wood in fifth place.
Winner – Tonio Burton
Second Place – Stuart Sutherland
Third Place -Josef Kveton
Fourth Place – Joe Seeman
Fifth Place – Eric Wood
Men's Physique Results
Ryan Terry's exceptional chest and back detailing caught the attention of the judges and the audience. His muscular definition and overall presentation were outstanding, making a lasting impression.
As a result, Ryan Terry's performance was regarded as the highlight and conclusion of the competition.
Winner — Ryan Terry
Second Place — Vitor Chavez
Third Place — Sidy Pouye
Fourth Place — Daniel Ammons
Fifth Place — Juan Manuel Goche
Classic Physique Results
The participants in this division put on an exciting show for the audience. Among the contenders, Junior Javorski and Alexander Westermeier showcased impressive physiques, attracting attention and admiration.
However, Michael Daboul's exceptional conditioning and thin skin stood out the most. His defined muscularity and the visible details on his physique significantly impacted the judges and spectators alike.
Like his performance in Pittsburgh, Michael Daboul once again emerged as the winner in this contest, earning himself another trophy and cash prize.
The final placements in the Classic Physique division are as follows:
212 Bodybuilding Results
In this phase of the New York Pro Show, the fans and the judges recognized that the top contenders for victory were Jason Hebert, Diego Guerra Montoya, and Kerrith Bajjo.
Montoya and Hebert displayed impressive muscle density, showcasing their hard work and dedication to their physique.
However, Kerrith Bajjo's deep separation in his quadriceps and abdominal muscles caught the judges' attention and favor. This exceptional muscular definition and separation guided him to secure victory in the 2023 New York Pro competition.
The final placements in the competition are as follows:
Winner — Kerrith Bajjo
Second Place — Diego Guerra Montoya
Third Place — Jason Hebert
Fourth Place — Jose Marte
Fifth Place — Sung Yeop Jang
Congratulations to all the winners at the New York Pro Show 2023.