Derek Lunsford, the former 212 Olympia champion, is leaving no stone unturned as he gears up for the upcoming 2023 Mr. Olympia competition. With just 17 weeks remaining, Lunsford is intensifying his training and following a detailed diet plan.
In a recent YouTube video, he shared a full day of eating and revealed the cardio training strategies his coach, Hany Rambod, prescribed.
Lunsford's unwavering dedication and focus on clean eating set the stage for an impressive physique on the Olympia stage.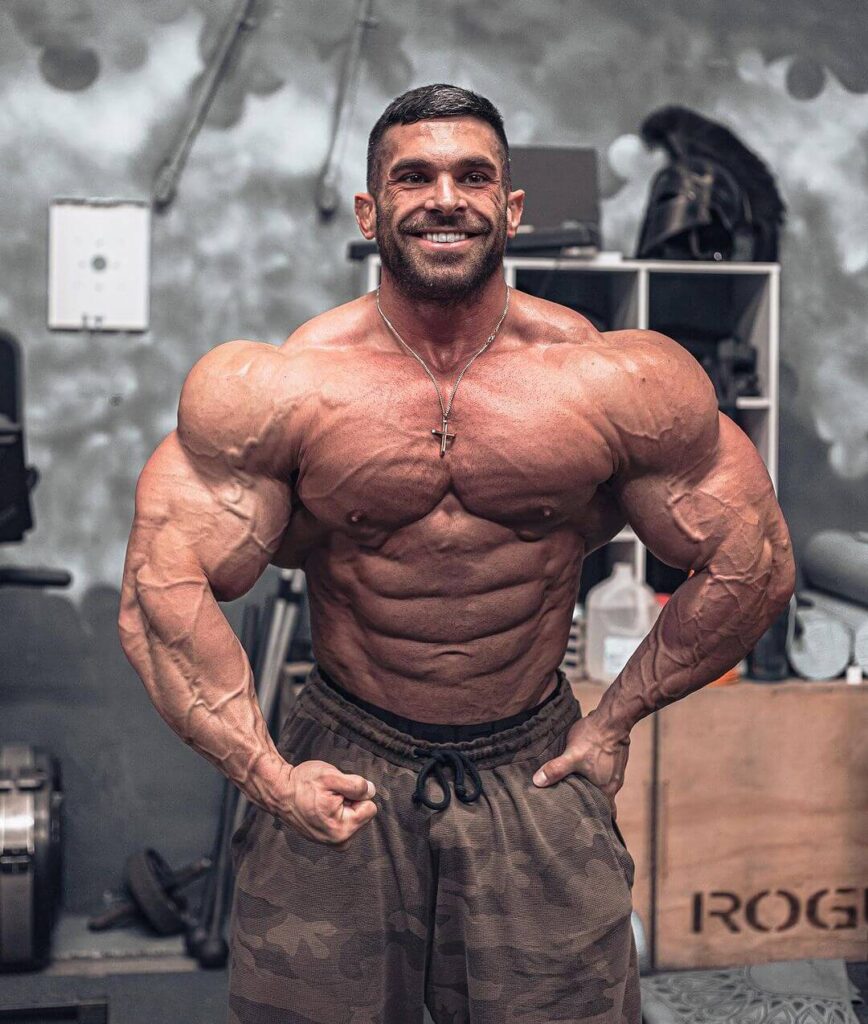 Having recognized the significance of showcasing his best on stage, Derek Lunsford is committed to a clean and disciplined diet.
He firmly believes that a clean diet not only benefits the body but also has a positive impact on mental focus and adherence.
Lunsford aims to optimize his physique without compromising health by avoiding unnecessary condiments and sweeteners.
To fuel his 2023 Mr. Olympia preparation, Lunsford follows a specific meal plan that consists of five whole-food meals and protein shakes throughout the day.
Let's take a closer look at his daily meal breakdown:
250 grams of egg whites
3 oz of chicken
100 grams of oats
EVOGEN Greens
Steak
White rice
EVOGEN shake
Chicken
White rice (1.5 cups)
Hot sauce
EVOGEN GDA (for digestion support)
Post-Workout
Smores post-workout protein shake
EVOGEN Carnigex
Chicken
White rice (1.5 cups)
Hot sauce
EVOGEN GDA (for digestion support)
Steak or salmon (preferably for Omega 3 fatty acids)
White rice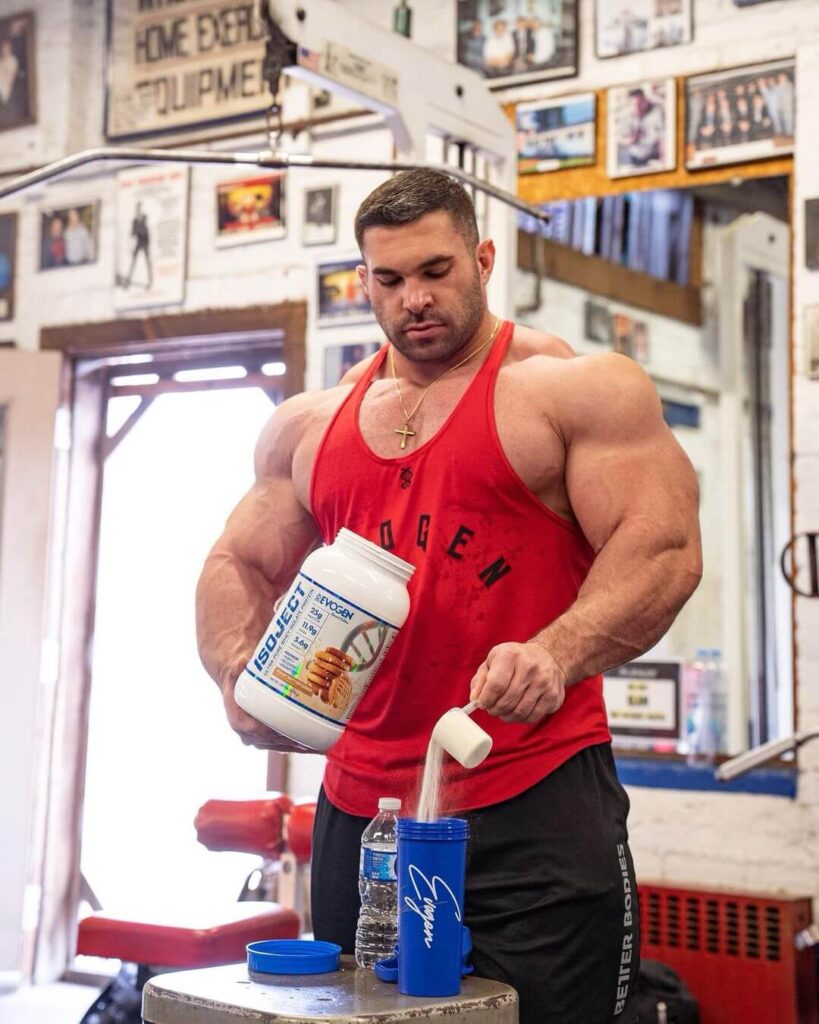 Cardio Update and Training Collaborations
Aside from his diet, Lunsford also provided insights into his cardio routine and the possibility of training with fellow athletes.
Hany Rambod has recommended five days of walking for 20-25 minutes as part of Lunsford's current cardio regimen.
While Lunsford acknowledges the challenge of monitoring heart rate during free walking, he emphasizes maintaining a decent pace to elevate the heart rate effectively.
Additionally, Lunsford expresses interest in training sessions with Nick Walker and Samson Dauda, highlighting the mutual respect and camaraderie among athletes in the bodybuilding community.
Challenges and Mental Health
In a candid interview with his coach Hany Rambod on The Truth Podcast, Derek Lunsford opened up about his battles with anxiety and depression during his latest season.
He emphasizes the difficulty of balancing personal and professional obligations, shedding light on the sacrifices and mental challenges often unnoticed by fans.
Predictions and Expectations
With the 2023 Mr. Olympia approaching, discussions about potential favorites and title contenders have begun among bodybuilding veterans.
Legendary eight-time Mr. Olympia Ronnie Coleman considers Derek Lunsford the next champion, expressing admiration for his physique.
Nick Walker, another prominent athlete, believes the title will be determined in a battle between himself and Lunsford. In contrast, former Arnold Classic champion William Bonac believes Hadi Choopan will retain his title.
The Takeaways
With Derek Lunsford's unwavering commitment, discipline, and focus on clean eating, he is poised to deliver an improved physique on the Mr. Olympia stage. Lunsford's dedication to his craft sets him apart as one of the leading threats heading into the competition.
While the road to Olympia remains challenging, there is no doubt that Lunsford's relentless pursuit of excellence will captivate audiences and leave a lasting impression in the bodybuilding world.