Renowned bodybuilding athlete Derek Lunsford is embarking on his latest preparation for the upcoming Olympia competition with added motivation. In a recent YouTube video, Derek Lunsford showcased his impressive physique, shared a health update, and revealed that he and his partner are expecting a child in 2024.
With his sights set on victory, Lunsford discusses his preparation strategy, highlights his commitment to maintaining optimal health, and reflects on his aspirations in the competitive bodybuilding world.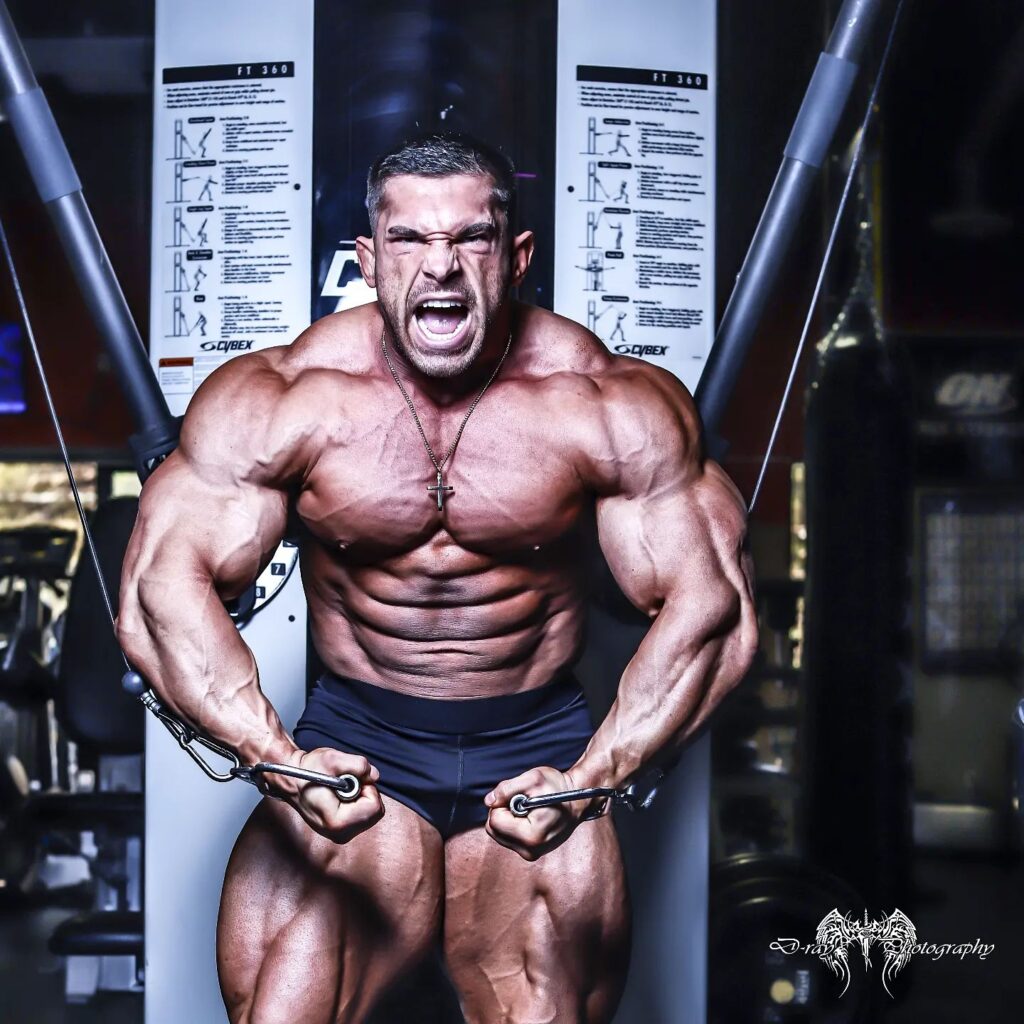 Preparation and Mindset
Derek Lunsford expresses his plans for the upcoming Olympia, indicating that he does not anticipate significant increases in size during this prep.
With his weight currently around 260 pounds, he aims to recoup his physique while gradually reducing his weight. This deliberate approach allows him to fine-tune his physique for the competition.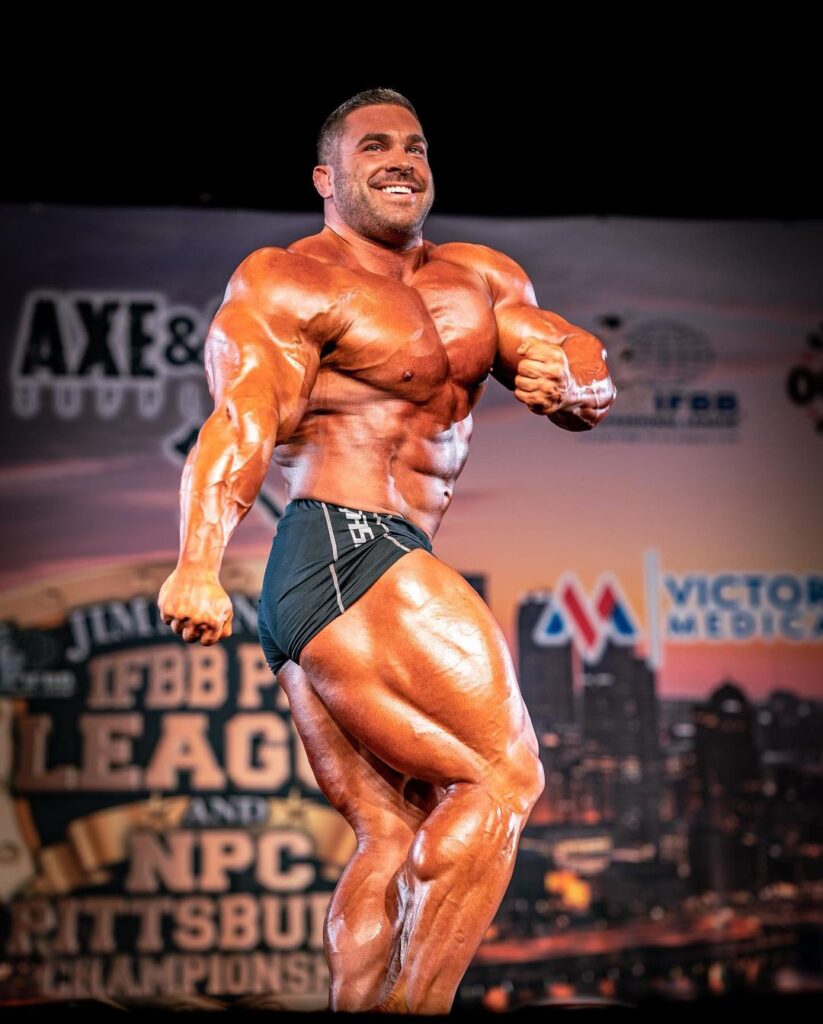 Last year, Lunsford garnered attention with his remarkable performance as a guest poser at the Pittsburgh Pro, which earned him a special invitation to compete in the Open division at the Olympia.
The finals saw him and fellow athletes Nick Walker and Hadi Choopan battle for the top prize, resulting in a surprise victory for Choopan and the dethroning of Mamdouh 'Big Ramy' Elssbiay.
Dedicated Off-Season and Health Monitoring
Unlike the previous year, Derek Lunsford could dedicate an entire off-season to his Olympia preparation.
Understanding the importance of maintaining optimal health, Lunsford underwent a thorough blood screening to ensure his health markers were on point before ramping up his prep.
This proactive approach allows him to address any underlying health issues and confirms his readiness to undertake the demanding journey toward the Olympia stage.
Additionally, Derek Lunsford engaged in physical therapy sessions to enhance his overall mobility.
Acknowledging the need for consistent care and addressing his range of motion limitations, he sought professional assistance to optimize his performance and prevent further complications.
Joyful Anticipation: A New Addition to the Family
Towards the end of the video, Lunsford and his partner shared a heartfelt moment on the beach as they revealed their joyous news—expecting a baby in 2024.
This announcement added fulfillment and motivation to Lunsford's preparations, further fueling his determination to succeed both on and off the stage.
Nutrition and Olympia Aspirations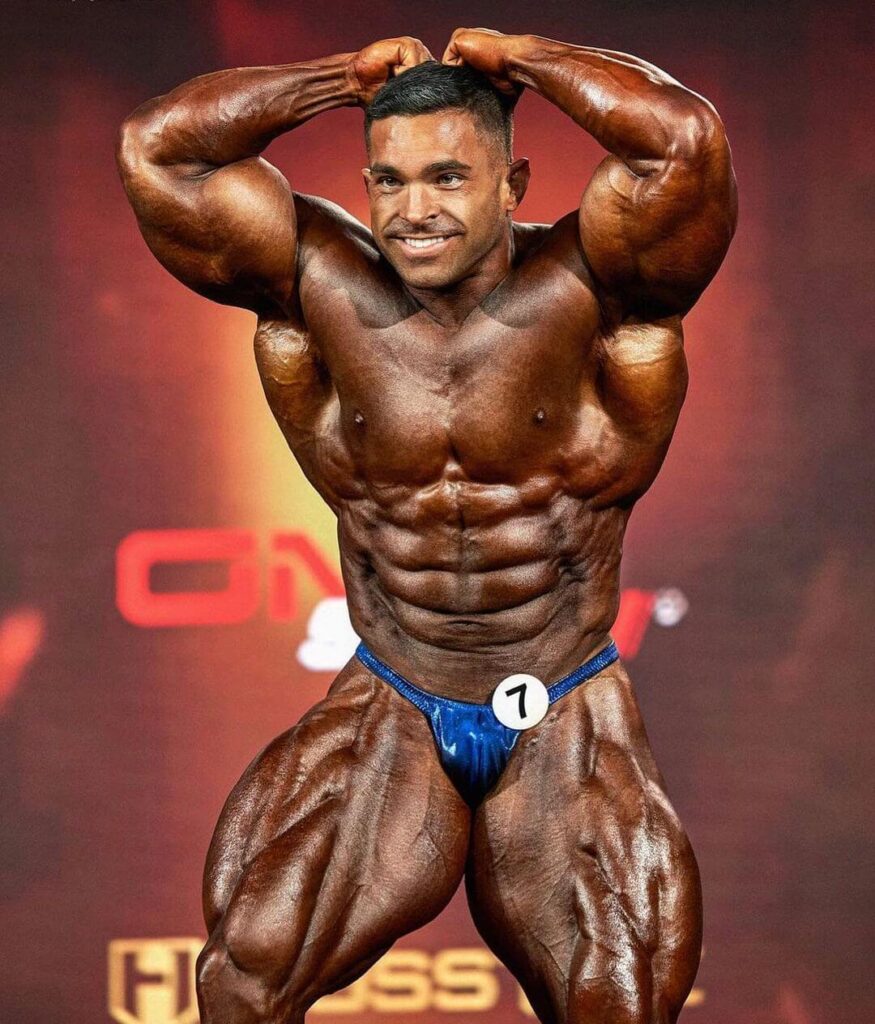 In addition to health and training updates, Lunsford has been transparent with his fans about his nutrition during the contest prep. Recently, he showcased a full day of eating and the supplements he incorporates into his routine.
To ensure his physique is Olympia-ready, Lunsford follows a regimen of five whole food meals daily, supplemented with protein shakes.
As the Olympia draws closer, discussions about potential frontrunners have sparked among active bodybuilders and retired professionals.
Nick Walker predicts that either himself or Lunsford will claim the title, while eight-time Mr. Olympia Ronnie Coleman has voiced his belief in Lunsford as the standout athlete of the current era.
On the other hand, William Bonac, taking a year off to focus on improvements, is confident in Choopan's ability to defend his championship in November.
The Takeaways
Derek Lunsford's journey toward the 2023 Olympia is marked by dedication, commitment to optimal health, and the joyous anticipation of becoming a parent.
With his unwavering focus and determination, Lunsford aspires to become the first athlete to win the 212 and Open Bodybuilding Mr. Olympia titles.
As he navigates his preparations, Lunsford remains a formidable contender and an inspiration to aspiring bodybuilders, leaving fans eager to witness his performance on the grand Olympia stage.