In just a short time, Andrew Jacked has become one of the most popular and intriguing new athletes in professional bodybuilding.
Thanks to his massive 300-pound physique and growing social media following, Andrew Jacked is poised to make a major impact in the IFBB Pro League.
From CrossFit Competitor to Mass Monster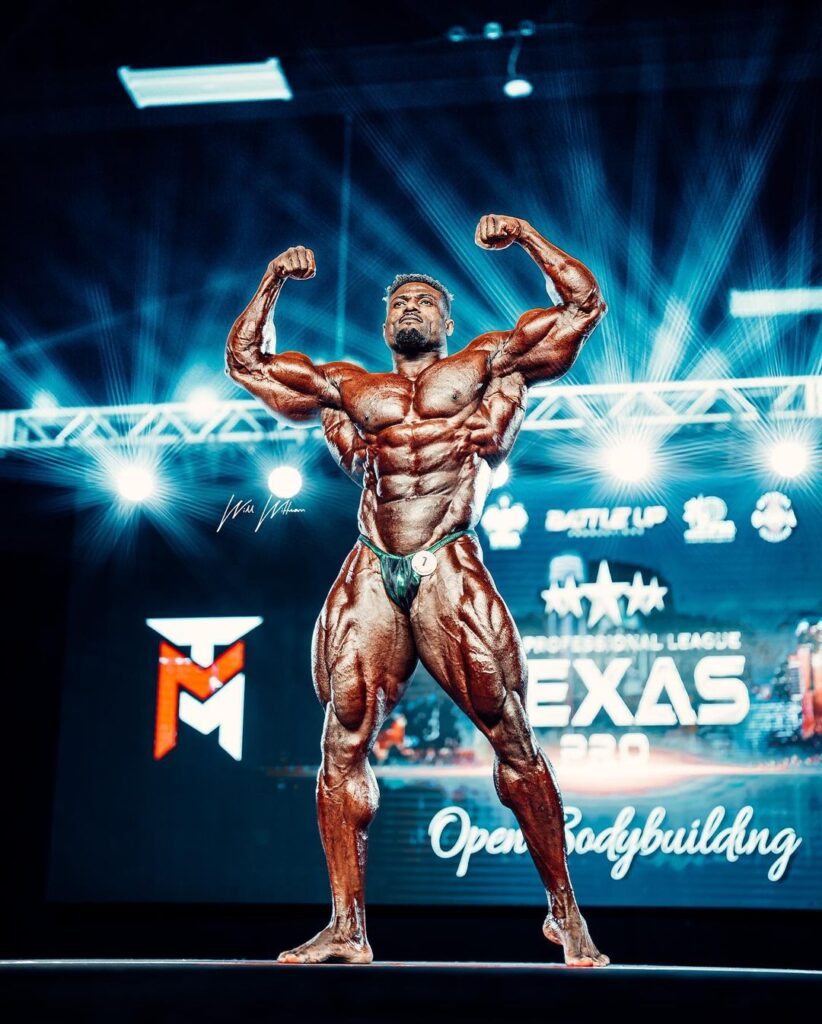 The 38-year-old Andrew Jacked was born Chinedu Andrew Obiakor in Nigeria before relocating to Dubai for personal reasons.
Prior to bodybuilding, Andrew Jacked had an eclectic athletic background including football, track and field, kickboxing, and CrossFit competitions.
Standing 6'2" tall, Andrew Jacked always possessed the raw size and frame to excel in bodybuilding. He took up the sport full-time in 2021 and experienced a meteoric rise.
After winning a local bodybuilding contest in Dubai in April 2021, Andrew Jacked earned his IFBB Pro card.
This instant success is remarkable considering Andrew Jacked's limited experience in bodybuilding. Nonetheless, he possesses the genetic gifts and work ethic to thrive in the sport.
Andrew Jacked weighs over 300 pounds in the offseason while maintaining incredible muscularity and proportions.
Conquering the Pro Ranks in Record Time
Most new IFBB Pros take time to gradually qualify for major events like the Mr. Olympia. But Andrew Jacked is not the most pros. In his very first competition with a pro card, Jacked won the 2022 Texas Pro bodybuilding show.
This qualified him for the 2022 Mr. Olympia just months after turning pro. Andrew Jacked capitalized on the opportunity by placing 10th in a stacked lineup, an incredible achievement for a rookie.
After the Olympia, Andrew Jacked built on his momentum by winning the 2022 Arnold Classic in the UK.
His back-to-back victories in Texas and England solidified Andrew Jacked as a rising threat in the IFBB Pro League.
Training Philosophy and Diet
How has Andrew Jackson made such jaw-dropping gains in such a short period? His training style sticks to the basic principles of bodybuilding.
Andrew Jacked prioritizes heavy, multi-joint lifts like squats, deadlifts, and bench presses which stimulate maximum muscle growth by activating several muscle groups simultaneously.
Isolation movements later in his workouts target individual muscle groups to bring up weak points and create overall symmetry.
Andrew Jacked's solo training approach allows him to push his body to failure without needing a spotter on compound lifts.
His mass-building diet requires consuming plenty of lean protein sources like chicken, fish, and egg whites.
Andrew Jacked also relies on complex carbs including rice, oats, and broccoli for energy and muscle glycogen.
Dominating on Social Media
A major part of Andrew Jacked's appeal is how he has leveraged social media, especially Instagram, to rapidly expand his fame.
His account @andrewjacked already has over 640,000 followers who tune in to see his intense workouts and outrageous physique content.
Andrew Jacked's posts highlight his inspiring journey from CrossFit athlete to elite bodybuilder. Fans feel invested in his success because they have watched his entire journey unfold online in real time.
Andrew Jacked understands the power of social media to grow his brand and influence. Other rising stars like Nick Walker have succeeded by taking a similar approach.
At just age 38, Andrew Jacked is only getting started on social media and has plenty of room left to build his following.
Eyes Set on First Olympia Title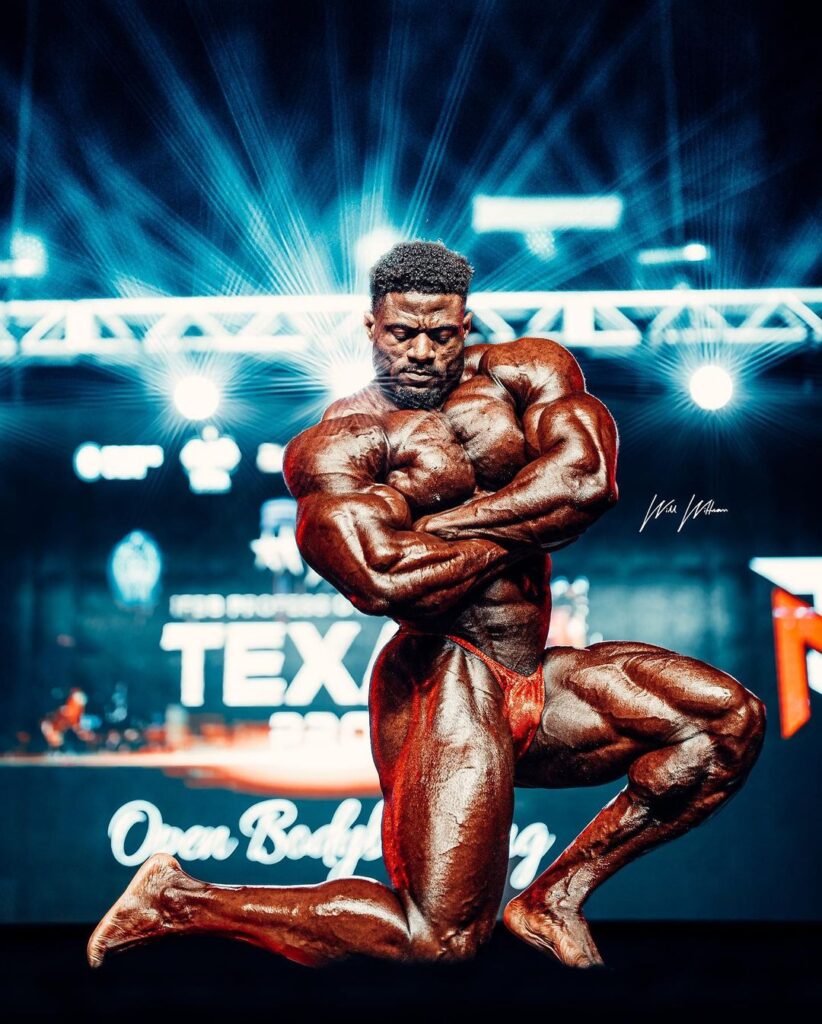 With two pro wins under his belt, Andrew Jacked has demonstrated he is one of the top IFBB athletes to watch.
His 2023 plans include qualifying again for the Mr. Olympia through a win or two in the early season.
The potential additions of Shaun Clarida and Derek Lunsford to the Open division will make Andrew Jacked's quest for a top 5 Olympia finish more difficult.
However, he has shown continuous improvement early in his pro journey and will be a legitimate threat to crack the top spots.
Within the next 3-5 years, Andrew Jacked has the capabilities to ascend to the pinnacle of bodybuilding and win his first Mr. Olympia title.
At 38 years of age, Andrew Jacked still has time on his side to fulfill his championship dreams if he stays focused and determined.
Very few bodybuilders have made the impact in their rookie season that Andrew Jacked achieved in 2022. The scary part is he seems to just be scratching the surface of his potential.
Andrew Jacked has both the mass and aesthetics to dominate the Open division once the current veteran top competitors start to retire.
The rise of Andrew Jacked has injected a major jolt of excitement into the IFBB Pro League and men's Open division.
With his superhero proportions and charisma, Andrew Jacked is connecting with fans worldwide.
Now he prepares for the next chapter of his journey to become Nigeria's first Mr. Olympia champion.