Andrew Jacked aims to shock the world and vie for the Mr. Olympia title in his sophomore attempt. After a breakthrough 2022 season, Andrew Jacked is already making key improvements to his physique.
In a recent interview, he revealed plans to bring up lagging body parts like his back, hamstrings, and glutes leading up to the big show in November.
In just his first year as an IFBB pro, Andrew Jacked asserted himself as a rising threat in the ultra-competitive Men's Open division.
The Nigerian bodybuilder exploded onto the scene in 2022, earning multiple wins including a dominant victory at the Arnold Classic UK.
Although illness affected his Olympia debut, Andrew Jacked proved his elite potential by placing 8th.
Now under the guidance of Chris Aceto and Chris "Psycho" Lewis, he has structured a strategic plan to refine his physique and pull off a stunning Olympia result this year.
Building Up His Back
According to Andrew Jacked, bringing up his back thickness and detail was a primary focus for early 2023 contests.
Fans noticed a significant improvement in his back width and density at the 2023 Arnold Classic compared to his 2022 shows.
Andrew Jacked credits his new coaching team for helping him make these key refinements show-to-show.
Strategically targeting his biggest weaknesses first will allow him to construct a balanced, complete physique.
The hard work paid dividends, as Andrew Jacked edged out Hunter Labrada to win the coveted Olympia qualification at the 2023 Texas Pro.
Displaying a thicker, harder back was vital to beating the aesthetically-pleasing Hunter Labrada. Andrew Jacked says checking the back development box gets him one step closer to his ultimate form.
Bigger Hamstrings and Tighter Glutes Next
With a wider, denser back achieved, Andrew Jacked's focus now shifts to bringing up his hamstrings and glutes. These areas represent the final pieces needed to optimize his physique's flow and proportion.
Andrew Jacked possesses tremendous quads, chest, and arm size from heavy lifting. However, building the "show" muscles like hamstrings and glutes to match requires very targeted training.
Exercises like stiff leg deadlifts, Romanian deadlifts, hip thrusts, and glute kickbacks will be daily staples. Improving his posterior chain will create a better X-frame effect by cinching the waist tighter.
Fuller glutes and hamstrings will also help Andrew Jacked execute his mandatory poses with greater ease and confidence. Dialing in the fine details could help him ascend to Olympia's first call-out.
No Time to Waste Prepping for Olympia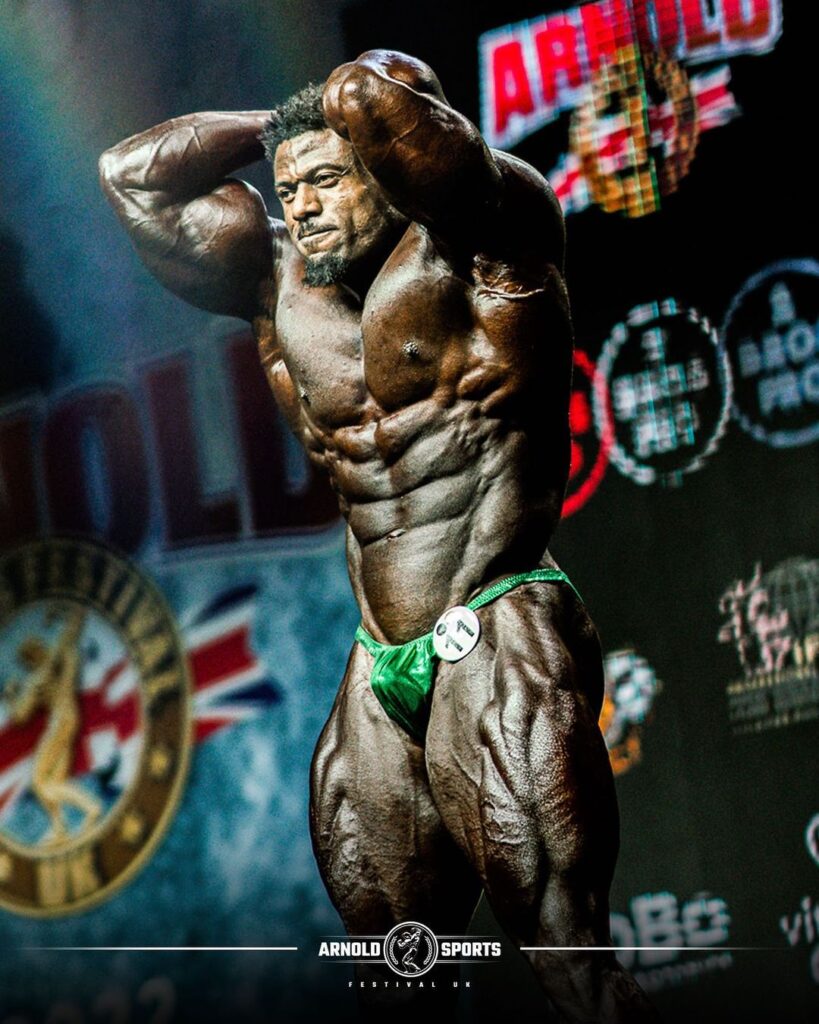 With under 12 weeks until the 2023 Mr. Olympia, Andrew Jacked understands the urgency to finalize his physique. After a brief break, he plans to resume hard training in September under coach Lewis' watch.
Andrew Jacked knows his rookie Olympia was compromised by illness. He won't make full judgments until he steps on the Olympia stage 100% healthy and prepared.
By improving his weak points and nailing his condition, Andrew Jacked aims to prove his elite status among the world's best.
Rather than get overwhelmed, Andrew Jacked is progressing "one step at a time" with guidance from his all-star team.
Every show has provided valuable lessons that will culminate at Olympia. Andrew Jacked trusts the process to reveal his best look when the moment arrives.
Weighing In 3 Pounds Heavier at Texas Pro
Andrew Jacked's coach Chris Aceto predicted he would come in around 3-5 pounds heavier at the Texas Pro compared to the Arnold Classic. The eye test proves Aceto was right on the money with his estimation.
The extra mass seemed to concentrate on Andrew Jacked's thighs, glutes, and chest. He weighed in at 276 pounds, about 3 pounds up from his Arnold weight.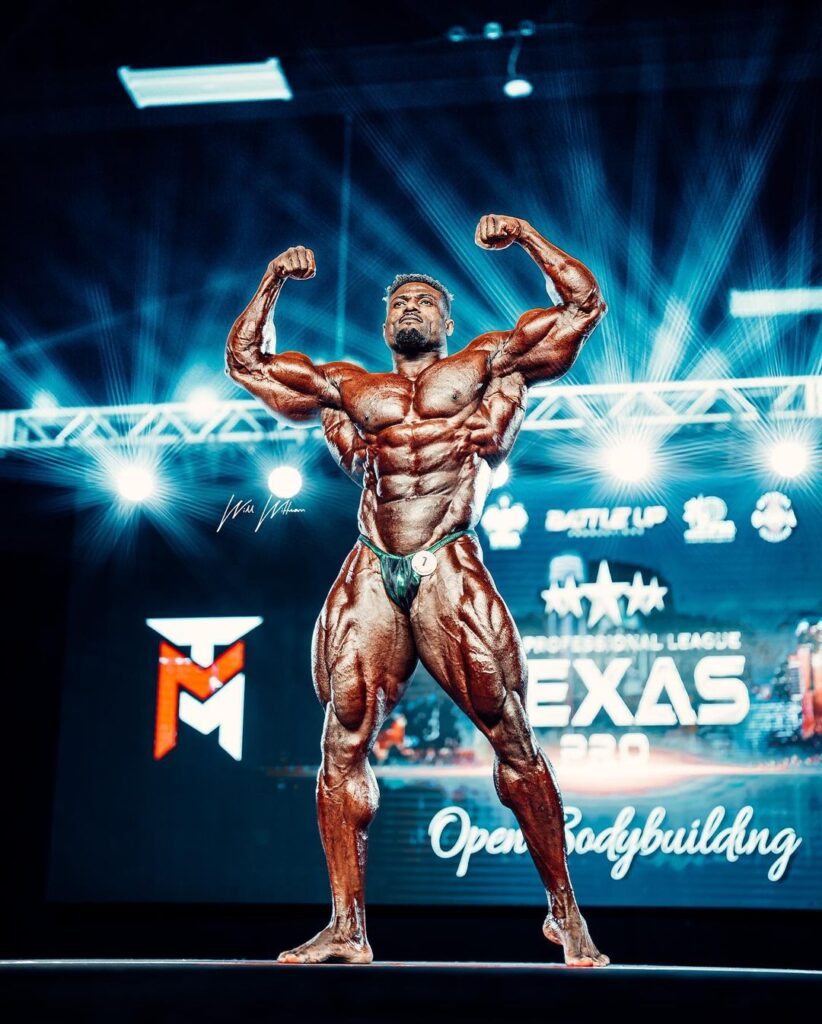 This strategic gain in size without compromising his ultra-tight waist took his physique to another level. The fact that Andrew Jacked can add quality size while maintaining crisp conditioning is a nightmare for rivals.
It means he can adjust his look depending on the competition's needs. At this rate, fans may see the best Andrew Jacked yet in Vegas.
Constant Improvement Since Finding Proper Guidance
Looking back, Andrew Jacked admits his early bodybuilding career was mostly self-taught. He credits Aceto and Lewis for finally providing real coaching and refinement starting with the 2022 Arnold Classic UK.
Andrew Jacked went from training himself with minimal input to having two of the sport's best minds guiding his journey.
Their expertise has accelerated his development curve and built major momentum through consecutive wins.
Rather than get ahead of himself, the focus remains on systematic progress and bringing up individual muscle groups.
Andrew Jacked seems wiser and more patient than his young age would suggest. His team's plan could soon make him a household name.
Responding to Critiques from Flex Wheeler
Legendary pro – Flex Wheeler recently provided some constructive criticism on Andrew Jacked's posing. He noted that Jacked's repetitive adjustments during back poses revealed a lack of focus and connection.
However, Andrew Jacked has never claimed to be the complete package yet. Posing prowess develops over many years.
Andrew Jacked's back has improved tremendously, so keeping the pose tight will get easier with maturity and practice under the lights.
Overall, criticism from greats like Flex Wheeler affirms that Jacked is on the right path. The champions see his elite potential and want to expedite his growth.
Andrew Jacked's steady work ethic proves he is taking the input seriously en route to the Olympia stage.
Hungry to Prove His Place Among the Elite
After toppling every obstacle in his rookie season, Andrew Jacked has one goal – shock the world at Mr. Olympia. His recent interview expresses a calm confidence that the work will translate under the bright lights.
The ascension of Andrew Jacked has been awing and sudden. But his humble approach shows wisdom beyond his years.
Andrew Jacked is crafting a physique capable of beating the best Open bodybuilders through smart progressions.
Come November, fans can expect Andrew Jacked's biggest and most dangerous version yet. If he nails the details, a historic Olympia shocker may be in the making.