The Empro Classic Pro bodybuilding show occurred in Alicante, Spain, on June 17-18, 2023. This prestigious event featured six IFBB Pro League divisions, including the Men's Open, Classic Physique, Women's Physique, Figure, Bikini, and Wellness.
Competitors from around the world showcased their incredible physiques and vied for the opportunity to qualify for the highly anticipated 2023 Olympia, scheduled to be held in Orlando, Florida, on November 2-5. The roster for each division was stacked with talented athletes who brought their best to the stage.
The Men's Open division included prominent names such as Michal Krizo (Slovakia), Emir Omeragic (Germany), Andrea Presti (Italy), Wellington Fernando Baptista (Brazil), Roman Fritz (Germany), and more.
In the Classic Physique division, athletes like Ayham Alaws (Germany), Camilo Diaz (USA), Luis David Restrepo Bucheli (Colombia), and David Martinez Campos (Spain) displayed their aesthetic and symmetrical physiques.
The Women's Physique division featured competitors such as Birgit Andersch (Austria), Hayley Brylewski (England), Carolina Fernandez (Spain), and others, showcasing their muscularity and athleticism.
In the Figure division, athletes like Manon Dutilly (France), Lucie Favrelle (France), and Leonie Friedel (Germany) demonstrated their sculpted physiques and graceful stage presence.
The Bikini division saw participants like Sarah Ait Lamkadem (France), Kristina Brunauer (Austria), and Claudia Clemente (Portugal) flaunting their toned and bikini-ready bodies.
Finally, in the Wellness division, competitors including Sandra Colorado Acal (Spain), Ana Amante (Spain), and Diana Carlomagno (Italy) showcased their balanced and well-proportioned physiques.
The Empro Classic Pro bodybuilding show was a testament to the athletes' dedication, hard work, and passion, who graced the stage.
Their commitment to fitness and impressive performances left spectators and fans in awe, eagerly anticipating the upcoming Olympia competition.
Michal Krizanek is widely regarded as one of the top 15 bodybuilders globally, as evidenced by his impressive 12th-place finish at the 2022 Mr. Olympia competition.
Having previously dominated the IFBB Elite Pro circuit, Krizanek transitioned to the highly competitive IFBB Pro League in 2022.
With a notable victory at the 2022 Prague Pro, Krizanek has proven his prowess on the professional stage. The 2023 Empro Classic Pro marks his season debut, and fans eagerly anticipate his outstanding performance.
Emir Omeragic, a seasoned competitor, has already taken the stage once in 2023. He achieved an admirable third-place finish at the 2023 Arnold Classic South America contest.
In his previous outings, Omeragic secured fifth place at the 2022 Arnold Classic South America and sixth place at the 2022 New York Pro competitions.
Known for his consistency and remarkable physique, Omeragic is expected to captivate the audience with his performance at the Empro Classic Pro.
Another prominent bodybuilder, Andrea Presti, participated in the 2022 Mr. Olympia event alongside Krizanek. While Presti did not secure a top 15 placement, he boasts two significant victories in his professional career.
He emerged victorious at the Mr. Big Evolution Pro show in 2022 and 2021, showcasing his exceptional skills and dedication. The Empro Classic Pro is Presti's first appearance in the 2023 season, and enthusiasts await his inspiring display of strength and aesthetics.
These three bodybuilders—Michal Krizanek, Andrea Presti, and Emir Omeragic—represent the pinnacle of the sport, each bringing their unique strengths and aspirations to the stage.
Fans and fellow competitors eagerly anticipate witnessing their exceptional talent and dedication as they continue to make their mark in the bodybuilding world.
2023 Empro Classic Pro Show Results
Men's Classic Physique Winner: German Pastor
Women's Physique Winner: Romana Skotzen
Bikini Winner: Giulia Bianchi
Women's Figure Winner: Jennifer Zienert
Women's Wellness Winner: Leonida Ciobu
Men's Open Bodybuilding Results
Michal Krizo is the new Champion at the Empro Pro Classic 2023.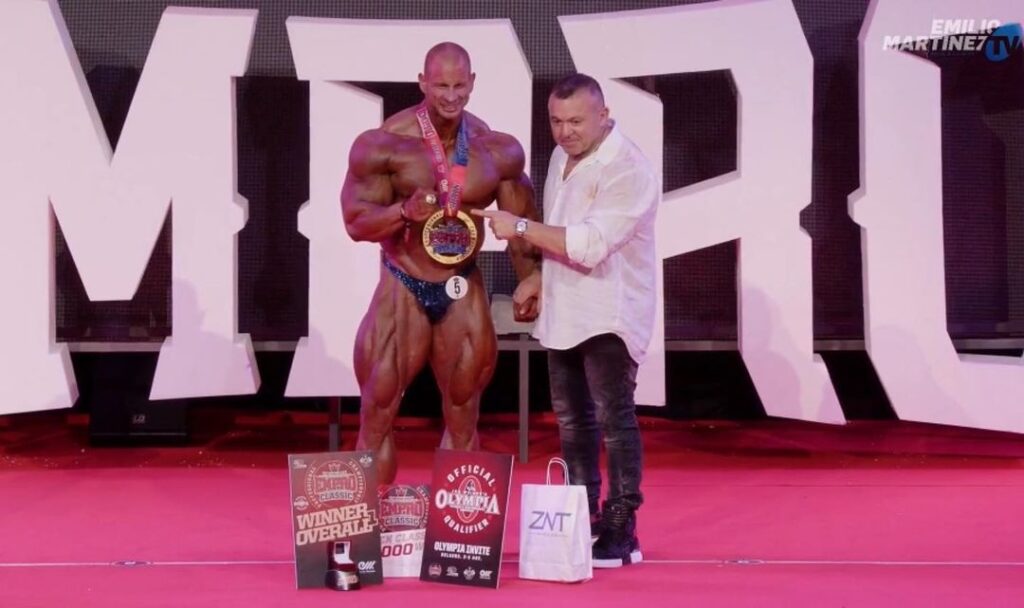 Winner: Michal Krizo
2nd Place: Andrea Presti
3rd Place: Willington Nescau
4th Place: Josema Beasts
5th Place: Roman Rex Fritz
Men's Classic Physique Results
German Pastor wins the Empro Pro Classic 2023 show in the Men's Classic Physique Category.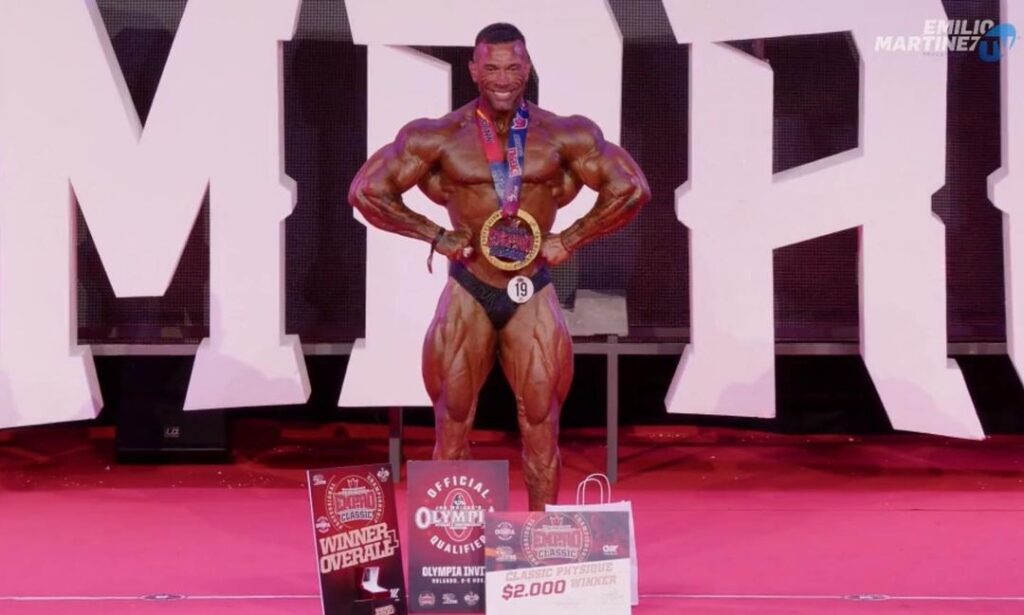 Winner: German Pastor
2nd Place: Antonio Loth
3rd Place: David Martinez
4th Place: Jhuon Duque
5th Place: Francisco Navarro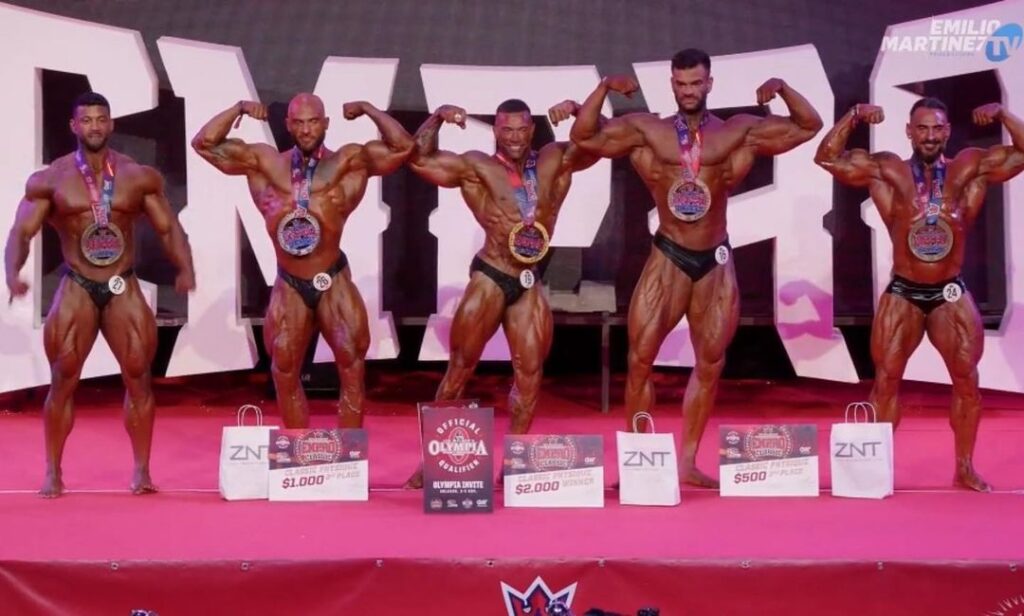 Women's Physique Results
Romana Skotzen wins the Empro Pro Classic show 2023 in the Women's Physique Category,
Bikini Results
Giulia Bianchi wins the IFBB Bikini Pro card at the Empro Pro Classic Show 2023.
Women's Figure Results
Jennifer Zienert wins the Empro Pro Classic show 2023 in the Women's Figure Category.
Women's Wellness Results
Leonida Ciobu wins the Empro Pro Classic show 2023 in the Women's Wellness Category.
Empro Classic Pro Scorecards