Kayla Itsines is a highly influential Australian personal trainer, author, and entrepreneur of Greek heritage. She was born on May 21, 1991, in Australia.
Kayla gained widespread recognition for her series of fitness ebooks titled Bikini Body Guides and her popular meal-planning and workout app, Sweat with Kayla.
In 2016, Sweat with Kayla surpassed all other fitness apps in revenue. Time magazine acknowledged Itsines' significant impact on the Internet and social media by naming her one of the 30 most influential individuals in March 2016.
Leveraging her strong online presence, which included eight million Facebook followers and 12.5 million Instagram followers as of October 2016, Itsines effectively promoted her fitness brand.
Her interest in fitness developed during her involvement in sports, particularly basketball, during her early years. Initially intimidated by the gym, Itsines found encouragement from a personal trainer who advised her to start somewhere.
Enjoying the positive effects of workouts on her well-being, she decided to pursue a fitness career instead of becoming a beauty therapist. At 18, Itsines became a Master Trainer after graduating from the Australian Institute of Fitness.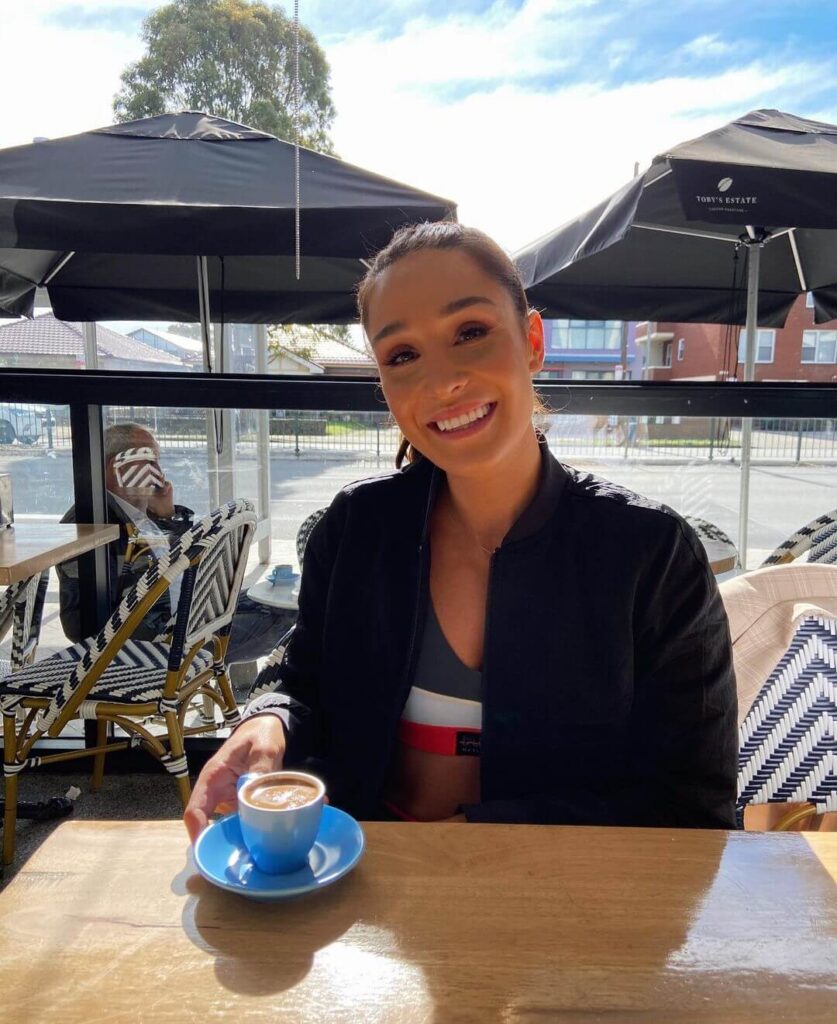 Itsines began her professional journey at a women's gym in Adelaide. Through her experience, she recognized that many women sought specific outcomes from their training, such as toning their arms, achieving flatter abdomens, and slimming their inner thighs. She also expressed concerns about appearing too bulky.
In addition to her gym work, Itsines started training her sister's friends, who aspired to improve their fitness for their high school netball team.
She focused on developing core strength and powerful legs, providing nutritional guidance, and documenting their progress through before-and-after photos.
Utilizing Instagram to organize these photos, Itsines quickly gained thousands of followers and received numerous requests for advice and assistance.
Upon the suggestion of her ex-fiancé, Tobi Pearce, Kayla transformed her routines into ebooks for online sale, leading to the establishment of the Bikini Body Training company in March 2013.
The first two Bikini Body Guides were published in January, featuring Itsines' workouts in one volume and nutrition information from dieticians Julie Dundon and Anne Schneyder of Nutrition Professionals Australia in another. By October, the guides had been downloaded over one million times.
The BBG program, the foundation of Itsines' training philosophy, consists of 28-minute high-intensity workouts to be completed thrice weekly.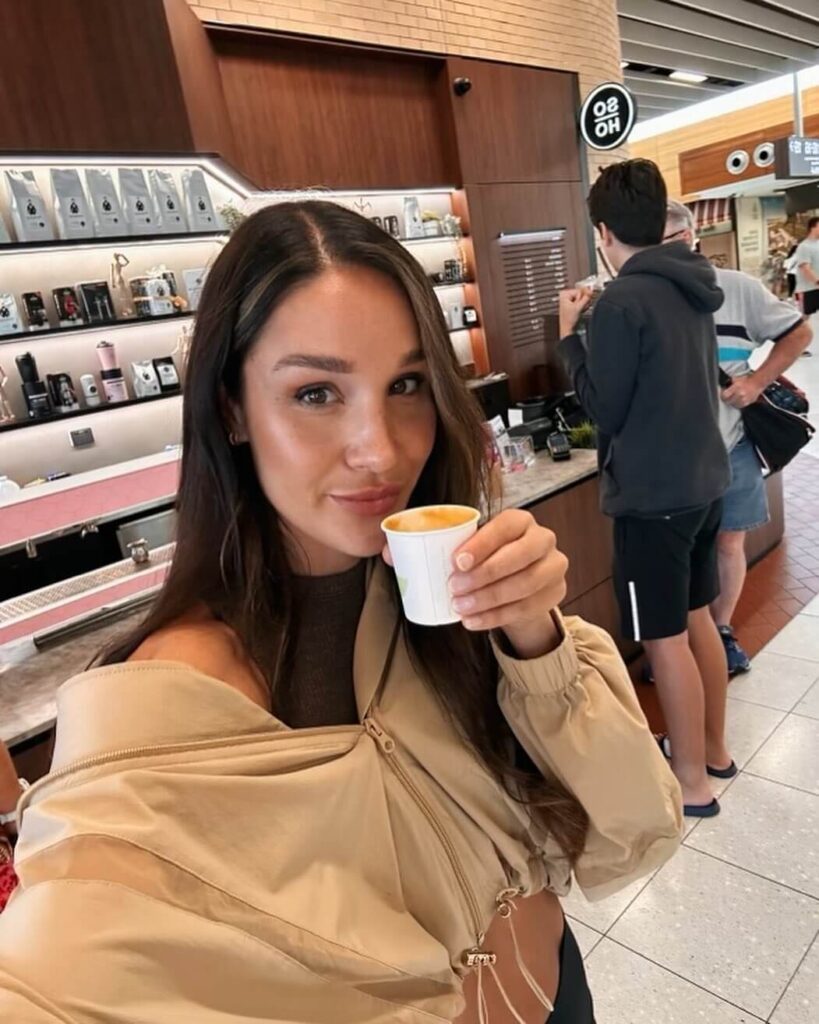 Incorporating a variety of movements inspired by different sports and physical training, the program aims to help individuals achieve a specific aesthetic. Kayla primarily caters to women, as she deeply understands women's health and fitness goals.
To further connect with her audience, Itsines embarked on a world tour called the "Kayla Bootcamp World Tour" in 2015, leading free group fitness classes in various locations, including Australia's capital cities, New York City, Los Angeles, and London.
Besides her fitness endeavors, Itsines engaged in legal action against a fellow personal trainer and her partner over defamatory statements made on their YouTube channels in 2015. She successfully obtained an injunction to prevent further publication of the videos, and the matter was eventually resolved outside of court.
Kayla's accomplishments extend beyond the digital realm. In 2016, she published her first print book, The Bikini Body 28-Day Eating and Lifestyle Guide, followed by the announcement of her second book, The Bikini Body Motivation & Habits Guide, in August 2017.
With a social media strategy focused on her followers' fitness journeys rather than self-promotion, Kayla maintains a strong presence online. She rarely posts photos of her face, keeping attention on body transformations.
Kayla also upholds her values by declining photo shoots that do not align with her image and refraining from promoting products she does not personally believe in or engaging in provocative or sexualized content. She manages her social media accounts personally.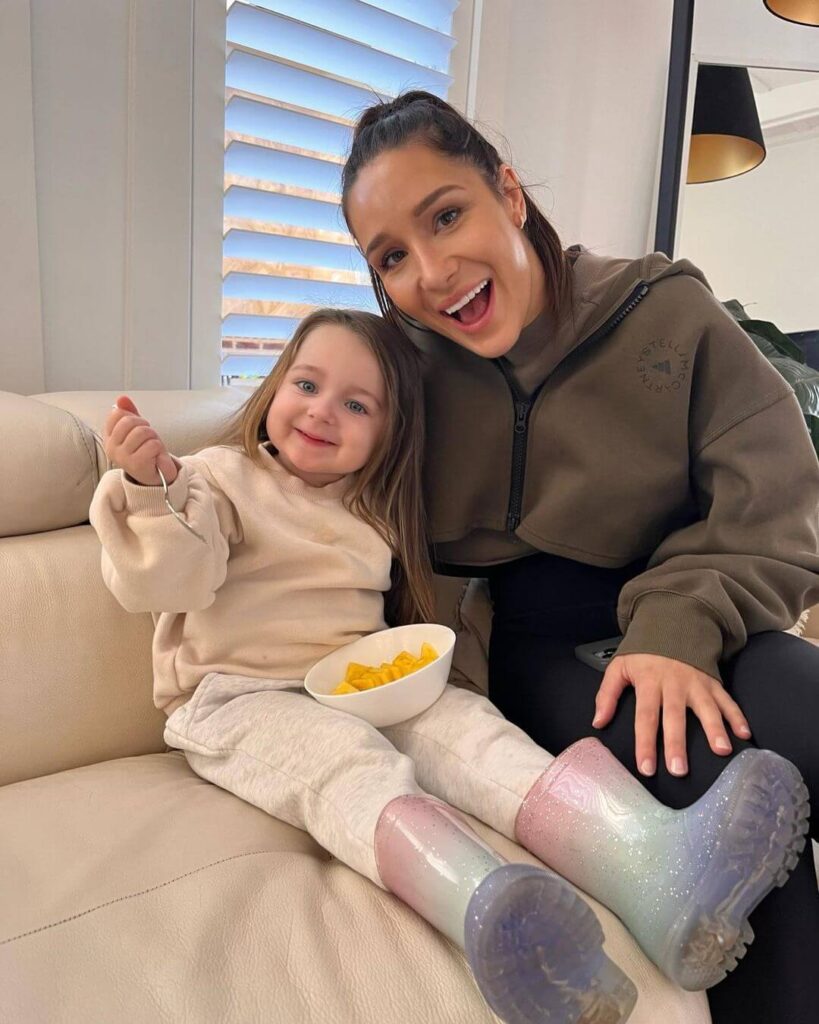 Kayla's family background is Greek, and she attributes many of her food choices to her upbringing. She met her ex-fiancé, Tobi Pearce, at a gym in 2012, and they got engaged in April 2018.
Their daughter was born in April 2019, and they announced their separation in August 2020. Kayla announced her engagement to her current partner, Jae Woodroffe, in July 2022, and their son was born in January 2023.
Recognized as one of Australia's wealthiest individuals under 40 in 2016, Kayla and Pearce had a reported net worth of A$486 million, according to the Financial Review 2019 Rich List.
However, her net worth did not meet the A$472 million cutoff for the Financial Review 2020 Rich List.
Kayla Itsines Diet and Nutrition Plan
Kayla Itsines, a highly influential fitness trainer, co-founder of the Sweat app, and a new mother, has gained immense popularity through her BBG workouts and well-defined abdominal muscles, inspiring millions of followers.
Despite her transformative fitness journey, Kayla has maintained a consistent approach to her eating style.
She reveals, "My diet hasn't really changed much over the course of my career," emphasizing that she doesn't count calories, impose restrictions, or adhere to specific diet plans that are considered trendy.
From the beginning, Kayla has embraced a balanced Mediterranean-style diet, which involves consuming ample amounts of fresh fruits, vegetables, meat, fish, and pasta and incorporating generous quantities of olive oil, lemon juice, and oregano.
Growing up in a Greek family where food is significant, Kayla explains, "I don't focus on eliminating certain foods from my diet. Instead of cutting things out, I prioritize adding nutritious elements." These additions consist of healthy protein sources and plenty of vegetables for her.
This sustainable and well-rounded approach to eating has provided Kayla with the necessary fuel to sustain her active lifestyle, build her Instagram empire, and navigate through pregnancy and beyond.
Kayla Itsines Meal Plan
Here is a detailed breakdown of what this fitness queen typically consumes daily.
Kayla Itsines Breakfast
Toast with olive oil
Anchovies
Tomato
Olives
Greek (Turkish) coffee
Kayla Itsines Mid-Morning Snack
Tuna on crackers
Fruit and yogurt
Greek biscuit
Kayla Itsines Lunch
Brown rice
Tuna
Tomato
Cucumber
Onion
Balsamic vinegar
Olive oil, salt, pepper, and oregano
Side salad with vegetables
Kayla Itsines Afternoon Snack
One cup of Turkish coffee
Veggie sticks
Watermelon
Kayla Itsines Dinner
A Mediterranean feast with various dishes on the table
Two different types of meat
A few different salads
A few different vegetable options
Bread or rice on the side
Kayla Itsines Dessert
Greek cakes at her grandparents' house
Chocolate (a few pieces)
Homegrown fruits
Kayla Itsines Beverages
Water (2.5 to 3 litres per day)
Cup of tea at night (cranberry or pomegranate tea)
Kayla Itsines Workout Routine
Kayla Itsines follows a structured workout routine that combines bodyweight resistance sessions, low-intensity steady-state exercise (LISS), and rest days.
Here is a breakdown of her workout week:
Kayla Itsines Resistance Days
On resistance days, Kayla focuses on different body areas, including legs, abs, and arms, or a total-body session. Each session consists of two circuits the goal is to complete as many rounds as possible within a set time.
Kayla Itsines Legs Workout
Circuit 1
| | |
| --- | --- |
| Pop Squat | (12 Repetitions) |
| Reverse Lunge | (10 Repetitions Per Side) |
| Double-Pulse Squat | (12 Repetitions) |
| Burpee | (10 Repetitions) |
Circuit 2
| | |
| --- | --- |
| Lateral Lunge | (10 Repetitions Per Side) |
| Glute Bridge | (15 Repetitions) |
| Plank Jacks | (20 Repetitions) |
| Jump Lunge | (8 Repetitions Per Side) |
Kayla Itsines Abs and Arms Workout
Circuit 1
| | |
| --- | --- |
| Lie-Down Press-Up | (10 Repetitions) |
| X Mountain Climber | (10 Repetitions Per Side) |
| Bent-Leg Raise | (15 Repetitions) |
| X Plank | (10 Repetitions Per Side) |
Circuit 2
| | |
| --- | --- |
| Caterpillar Walk | (10 Repetitions) |
| Side Plank | (30 Seconds Per Side) |
| Commando | (10 Repetitions) |
| Ab Bikes | (30 Repetitions) |
Kayla Itsines Full Body Workout
Circuit 1
| | |
| --- | --- |
| Reverse Lunge & Knee-Up | (10 Repetitions Per Side) |
| A Mountain Climber | (10 Repetitions Per Side) |
| Bent-Leg Jackknife | (20 Repetitions) |
| Press-Up | (10 Repetitions) |
Circuit 2
| | |
| --- | --- |
| Jump Squat | (10 Repetitions) |
| Hover Leg Extension | (8 Repetitions Per Side) |
| Drop Press-Up | (10 Repetitions) |
| Straight-Leg Raise | (15 Repetitions) |
Kayla Itsines LISS Days
Kayla engages in low-intensity steady-state exercises on LISS days, such as walking, jogging, swimming, cycling, or dancing.
The goal is to sustain continuous movement for 30 to 60 minutes, keeping the heart rate between 110-140 beats per minute.
Rest Days
Kayla emphasizes the importance of rest and recommends at least one day per week. It's also acceptable to take additional rest days if needed. Kayla Itsines maintains a balanced and effective fitness regimen by following this workout routine.