The highly anticipated 2023 Europa Pro Championships unfolded on Sunday, September 17, in the vibrant city of Alicante, Spain.
This prestigious event held Olympia qualifier status and featured a total of 10 divisions, showcasing the best athletes in the world of bodybuilding and physique sports.
From Men's Open to Women's Wellness, the competition was fierce as athletes vied for their chance to secure a coveted spot on the grandest stage of them all, the 2023 Mr. Olympia contest scheduled for November 2-5.
One of the most anticipated battles of the event was in the Men's Open category, where Regan Grimes aimed to earn his ticket to this year's Mr. Olympia.
Regan Grimes had previously engaged in a closely contested clash with the 2023 Flex Weekend Pro champion, Nathan De Asha, in Milan, Italy.
In their last encounter, fans witnessed an intense rivalry, with Regan Grimes showcasing superior size while Nathan De Asha displayed exceptional conditioning, ultimately securing the victory.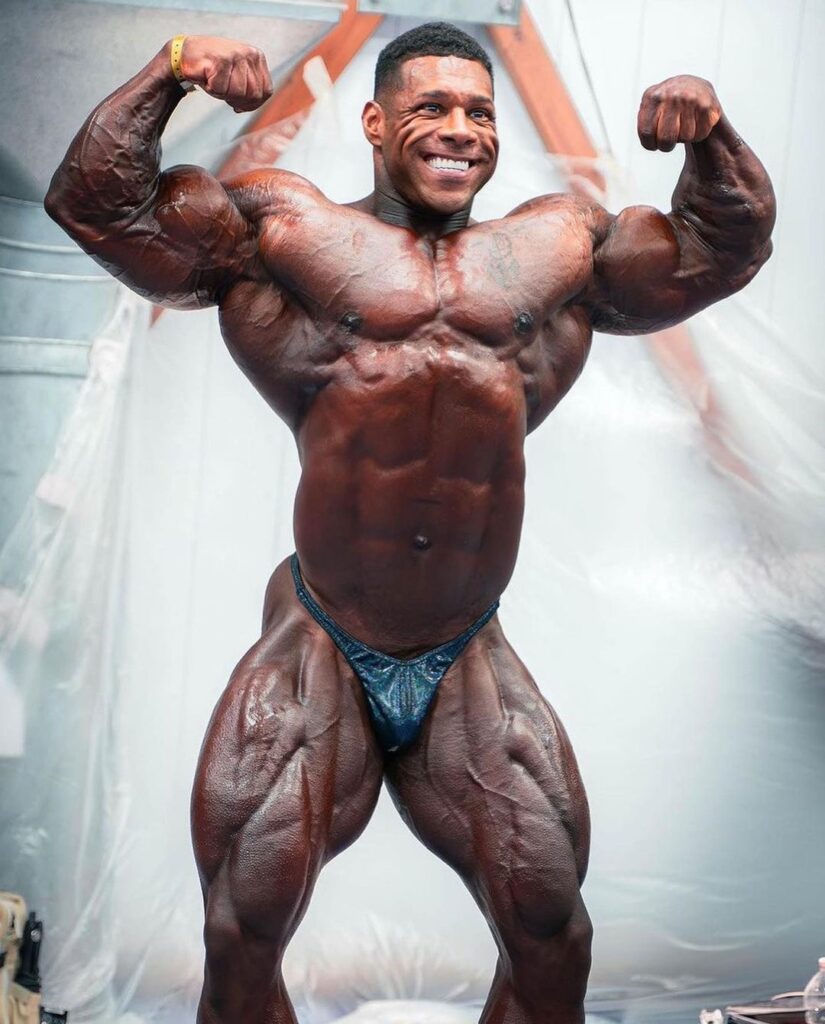 Nathan De Asha, the English powerhouse, was determined to add another Pro show victory to his impressive resume.
With just two weeks between his previous win and the Europa Pro Championships, Nathan De Asha had the opportunity to build on his momentum, potentially setting the stage for a thrilling Olympia appearance.
The bodybuilding world eagerly awaited his performance in Spain.
Best Bodybuilders to Watch at the 2023 Europa Pro Championships
Here are some Best bodybuilders to watch at the Europa Pro Championships 2023.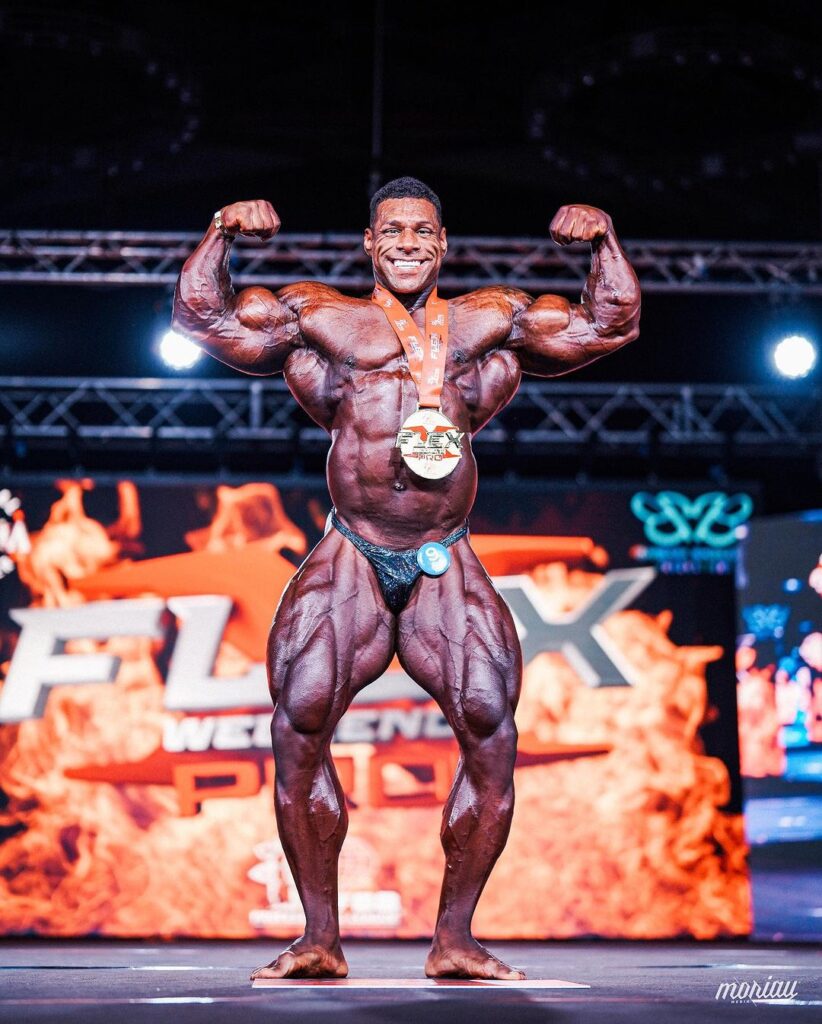 In the electrifying world of bodybuilding, where sheer determination meets sculpted perfection, one name has emerged as the standout athlete to watch at the 2023 Europa Pro Championships – Nathan De Asha.
With a storied career marked by resilience, dedication, and undeniable talent, Nathan De Asha's journey to this prestigious contest has been nothing short of remarkable.
Overcoming Adversity
Nathan De Asha is no stranger to adversity. Leading up to the 2023 Flex Weekend Pro, he faced the daunting challenge of not one, but two bicep tears.
While such setbacks would deter most, Nathan De Asha's unyielding spirit and commitment to his craft propelled him forward.
His updates leading up to the competition revealed a pair of arms that defied the odds – full, balanced, and intricately detailed.
A Strategic Transformation
In his quest for bodybuilding excellence, Nathan De Asha embarked on a meticulous transformation journey. His strategic focus revolved around one key objective – reducing the size of his waist.
This calculated move was aimed at accentuating his coveted X-frame and sculpted shoulders, ultimately presenting a physique that promises to captivate the audience and judges alike.
A 'New' and 'Different' Look
During a conversation with renowned podcast host Dennis James, Nathan De Asha tantalizingly hinted at a 'new' and 'different' look that he would unveil at the Europa Pro Championships.
The anticipation surrounding this revelation reached a fever pitch as he further claimed that, in his entire career, he had never achieved the level of dryness and size he currently possessed.
These words resonated throughout the bodybuilding community, cementing his status as a frontrunner and fan favorite.
A Remarkable 2021 Run
Despite a temporary hiatus from competitive bodybuilding, Nathan De Asha left an indelible mark in 2021.
That year, he showcased his unparalleled prowess by securing gold at three consecutive shows – the 2021 Europa Pro Championships, the Arnold Classic UK, and the Yamamoto Cup.
This remarkable track record not only solidified his reputation as a dominant force but also intensified the anticipation surrounding his return to the stage
As Nathan De Asha clinched victory at the 2023 Flex Weekend Pro, defeating formidable opponent Regan Grimes, his resilience, dedication, and undeniable talent took center stage.
Nathan De Asha's triumph served as a resounding testament to his unwavering commitment to the sport and his unwavering pursuit of excellence.
In the grand spectacle that is the 2023 Europa Pro Championships, Nathan De Asha has undoubtedly emerged as the bodybuilder to watch.
With a physique that defies the odds, a mindset forged in the crucible of adversity, and a track record of success, he stands on the precipice of greatness.
As the world eagerly awaits his moment under the spotlight, one thing is certain – Nathan De Asha is poised to leave an indelible mark on the stage of bodybuilding history.
Regan Grimes: The Bodybuilder Making a Triumphant Return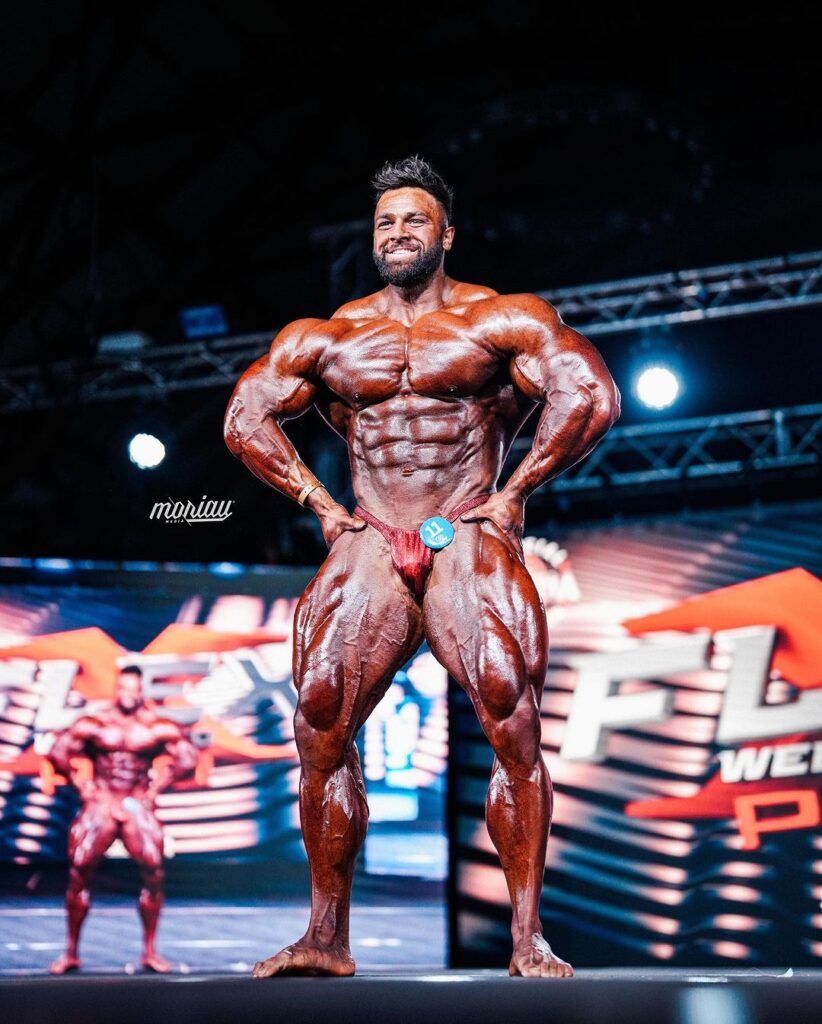 In the world of bodybuilding, few names evoke a sense of anticipation and excitement quite like Regan Grimes.
Guided by the esteemed coach Milos Sarcev, Regan Grimes is on a mission to mark his triumphant return to the bodybuilding stage and leave an indelible mark in the annals of the sport.
After a competitive hiatus in the previous year, Regan Grimes is gearing up to make a resounding statement in the world of bodybuilding.
This Canadian powerhouse has his sights set on achieving greatness and showcasing a physique that epitomizes perfection.
In 2022, Regan Grimes made waves in the bodybuilding scene by participating in two significant events – the 2022 Arnold Classic and the Boston Pro.
These contests served as platforms for him to demonstrate his prowess, culminating in a commendable seventh-place finish.
However, Regan Grimes made a strategic decision to temporarily pause his competitive season, driven by an unwavering commitment to self-improvement.
Regan Grimes has honed his focus on a singular goal – crafting the perfect blend of size and intricate muscle detailing.
This formula, he believes, will allow him to not only compete but dominate in the fiercely competitive world of bodybuilding.
Regan Grimes possesses a physique that is nothing short of awe-inspiring. Characterized by classic lines, a slender waist, and a back of monumental proportions, he is the embodiment of what a modern bodybuilder aspires to be.
As the anticipation builds within the bodybuilding community, recent progress photos tell a compelling story.
Regan Grimes is diligently and systematically progressing towards unveiling the most exceptional package of his illustrious career.
With each passing day, he inches closer to the pinnacle of his physical potential. The bodybuilding world eagerly awaits Regan Grimes' return to the stage, where he aims to etch his name in the annals of greatness.
His relentless dedication and undeniable potential make him a formidable contender, one who is set to captivate audiences and vie for the coveted gold medal at this weekend's competition.
With his recent second-place finish at the Flex Weekend Pro 2023, Regan Grimes has demonstrated that he is not merely making a return – he is making a statement.
As the spotlight shines brightly on this bodybuilding sensation, there is no doubt that Regan Grimes is destined for greatness in the world of bodybuilding.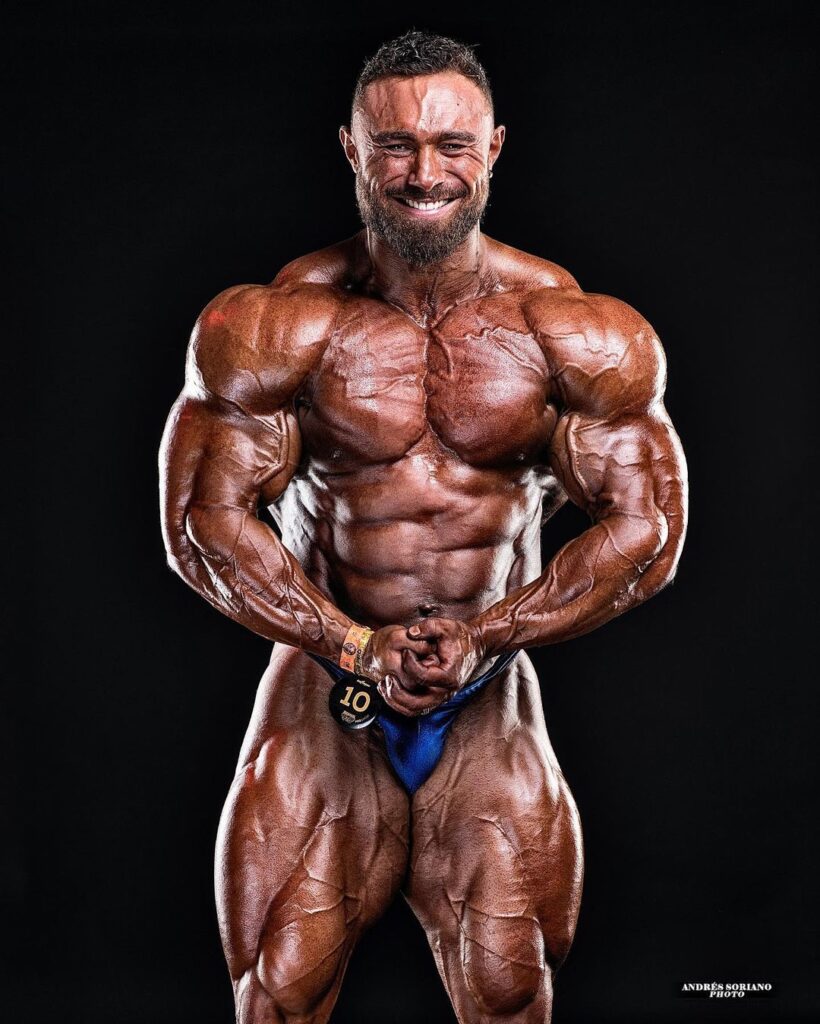 In the realm of bodybuilding, victory is not merely a destination it's a meticulously crafted journey that demands unwavering dedication and an unrelenting pursuit of perfection.
Among the esteemed competitors in this arena, Theo Leguerrier stands out as a name synonymous with consistency and a commitment to peak physical condition.
Theo Leguerrier embarked on a remarkable journey in 2022, leaving an indelible mark on the bodybuilding world.
Throughout the year, he graced the stages of seven prestigious IFBB Pro shows, a testament to his unyielding dedication to the sport that fuels his passion.
While his solitary victory materialized at the 2022 Europa Pro Championships, Theo Leguerrier, much like other formidable competitors, encountered a formidable challenge at the grandest stage of them all – the 2022 Mr. Olympia.
A top-15 finish at this prestigious event remained an elusive goal, but it only served as fuel for his relentless pursuit of excellence.
What sets Theo Leguerrier apart is not just his impressive track record but his unwavering commitment to achieving and maintaining peak physical condition.
With quads that appear as if chiseled from stone and a level of conditioning that can only be described as razor-sharp, he consistently presents himself as a formidable adversary to anyone who shares the stage with him.
When Theo Leguerrier takes center stage, spectators can expect nothing short of a mesmerizing display of athleticism and artistry. His presence sets the bodybuilding arena ablaze, capturing the hearts and admiration of fans worldwide.
As Theo Leguerrier secured 6th place at the Flex Weekend Pro 2023 in the Men's Open Bodybuilding Division, it became abundantly clear that he is not just carving a path to victory he is carving a legacy of dedication, excellence, and unwavering commitment in the world of bodybuilding.
The future holds great promise for this remarkable athlete as he continues to push the boundaries of what is possible in pursuit of his dreams.
Roman Fritz: A Formidable Force on the Rise
In the world of bodybuilding, sometimes the most formidable contenders are the ones who fly under the radar, quietly honing their craft until they emerge as true forces to be reckoned with.
Roman Fritz, a name that might not be on everyone's lips yet, is one such athlete who has been steadily carving his path to greatness.
Roman Fritz's recent third-place finish at the 2023 Flex Weekend Pro might have gone unnoticed by some, but those in the know understand that when Roman's exceptional size aligns with his extraordinary conditioning levels, he becomes an exceptionally dangerous presence on the bodybuilding stage.
What truly sets Roman Fritz apart is the remarkable balance of aesthetics and mass he brings to every competition.
With a beautifully structured physique that boasts both symmetry and proportionality, he possesses the ideal canvas upon which to showcase his artistry.
One of Roman Fritz's standout attributes is his massive lower body. His legs, in particular, are a sight to behold – a testament to his unwavering commitment to leg day and the relentless pursuit of a balanced physique.
What makes Roman Fritz's journey even more compelling is the fact that he has already secured his qualification for the upcoming Olympia.
His victory at the 2023 Big Man Pro show in July served as his ticket to the most prestigious event in bodybuilding. While Roman Fritz has yet to grace the Mr. Olympia stage, there's an air of anticipation surrounding this rising star.
Many believe that it's only a matter of time before he steps onto that hallowed stage and makes his presence felt among the sport's elite.
As Roman Fritz continues his ascent in the world of bodybuilding, fans and fellow athletes alike will be watching closely, knowing that he has the potential to become a true powerhouse in the sport.
With each competition, he inches closer to fulfilling his dreams and leaving an indelible mark on the bodybuilding world.
Here are the complete results of every Division completed at the Europa Pro Championships 2023.
Men's Open Bodybuilding Results 
Regan Grimes won the Europa Pro Championships and got his Olympia ticket.
Winner: Regan Grimes
2nd Place: Nathan De Asha
3rd Place: Tim Budesheim
4th Place: Theo Leguerrier
5th Place: Roman Fritz
6th Place: Pablo Llopis
7th Place: Volodymyr Byruk
8th Place: Jan Turek
9th Place: Dorian Haywood
10th Place: Liang Yan
Men's Open Bodybuilding Up to 212 Results
Oleh Kryvyi won the Europa Pro Championships 2023 in the Men's Bodybuilding up to 212.
Winner: Oleh Kryvyi
2nd Place: Marco Ruz
3rd Place: Francisco Barrios Vik
4th Place: Dobromir Delev
5fth Place: Dean White
6th Place: Tomas Tabaciar
7th Place: Ayat Najd Baghri
8th Place: Cesar Oyarce Auladell
9th Place: Pedro Navarro Delgado
10th Place: Asmawi Zolkifli
Men's Physique Results
Sidy Pouye won the Europa Pro Championships 2023 in the Men's Physique Category after beating Ali Bilal.
Winner: Sidy Pouye
2nd Place: Ali Bilal
3rd Place: Adeyemi Awoyemi
4th Place: Isaac Francis
5th Place: Mohammad Ali
6th Place: Febo Gambacorta
7th Place: Alessandro Cavagnola
8th Place: Happy Edodo Oguieva
9th Place: Alvaro Rios Del Coa
10th Place: Tunde Hassan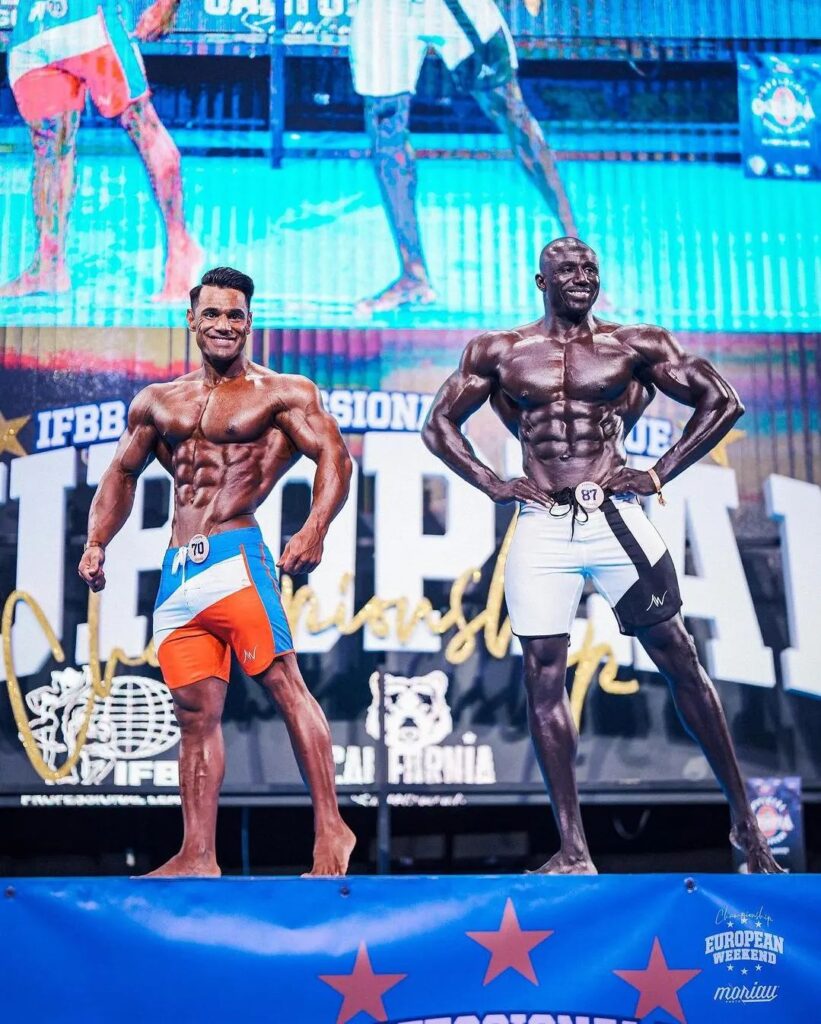 Men's Classic Physique Results
Wesley Vissers won the Europa Pro Championships 2023 in the Men's Physique Category after beating Jose María Mete Bueriberi.
Winner: Wesley Vissers
2nd Place: Jose María Mete Bueriberi
3rd Place: German Pastor
4th Place: Roberto Martinez
5th Place: Ruben Lopez Reyes
6th Place: Zhivko Nikolaev Petkov
7th Place: Miguel Malimo
8th Place: Esteban Smith
9th Place: Valeri Enchev
10th Place: Thomas Kunz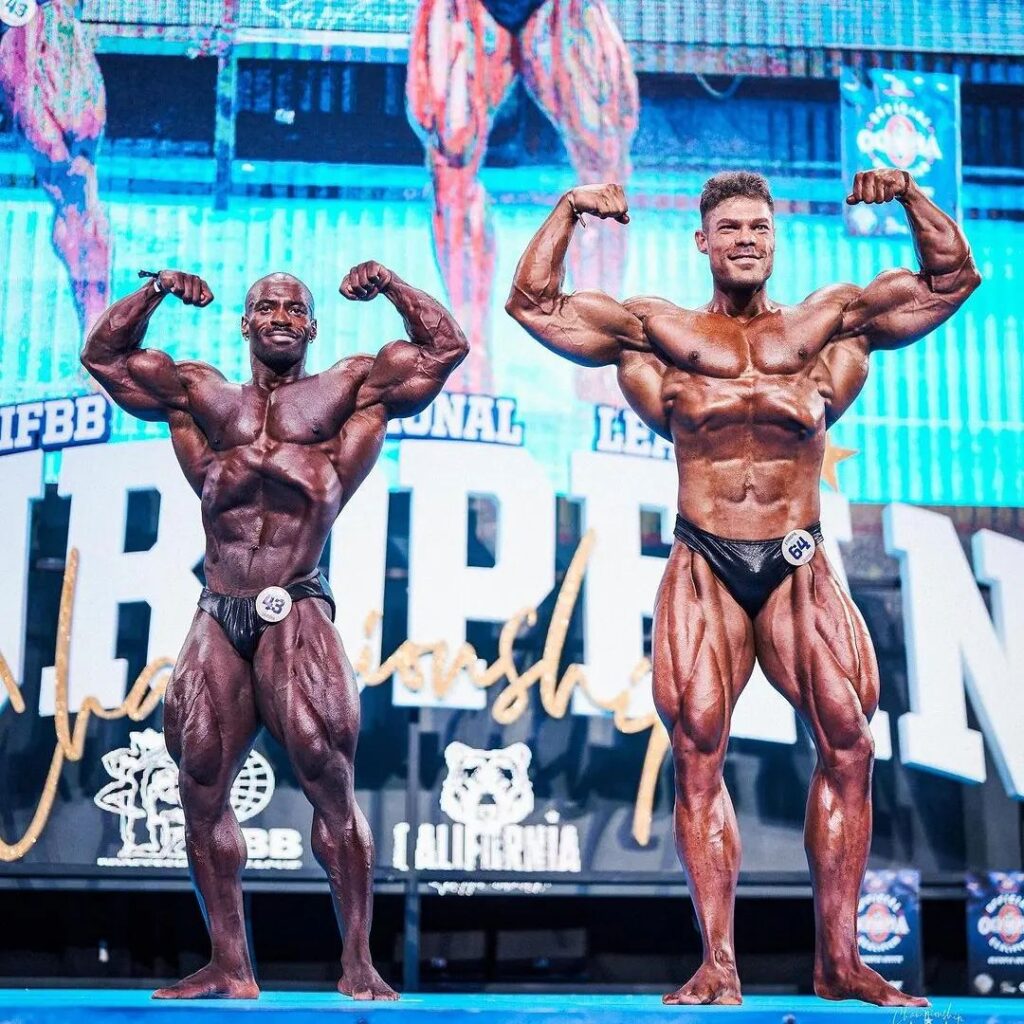 Europa Pro Championships 2023 Scorecards