Mr. Olympia is the title given to the champion of the professional men's bodybuilding competition at Joe Weider's Olympia Fitness & Performance Weekend, a worldwide bodybuilding contest that is held yearly by the International Federation of BodyBuilding & Fitness.
The first Mr. Olympia was taken on September 18, 1965, at the Brooklyn Academy of Music, New York, with Larry Scott gaining his first of two honorable titles.
The record number of wins of Mr. Olympia's tittles is eight each by Lee Haney from 1984 to 1991 and Ronnie Coleman from 1998 to 2005.
Big Ramy currently holds the title of Mr. Olympia 2020.
Mr. Olympia 2021 Date
Mr. Olympia 2021 Date has been announced and it's going to held in Orlando U.S.A From 7 October to 10 October 2021.
Qualified Mr. Olympia 2021 Contestants
Here is a list of qualified contestants for Mr. Olympia 2021 according to 2021 Olympia qualification system.
Mamdouh Big Ramy Elssbiay
Big Ramy from Egypt and is one of the number one contenders. He is also 2020 Mr. Olympia. You can check Big Ramy Biography and all his body information.
Brandon Curry from the USA
Brandon Curry is an American bodybuilder who competes for the IFBB. Curry has won shows such as Arnold Classic Brazil, Arnold Classic Australia, and Toronto Supershow Pro, along with the 2011 Mr. Olympia, where he won 8th place.
Phil Heath from the USA
Phil Heath, "The Gift" is an American bodybuilder who competes for the IFBB. He is a six-time Mr. Olympia winner in a row from 2011 to 2016, including being crowned at Mr. Olympia's 50th anniversary in 2014.
He has tied with Dorian Yates history, almost tied with Arnold Schwarzenegger's 7-time record, and close to Ronnie Coleman's 8 wins of Mr. Olympia in history.
Hadi Choopan From Iran
Hadi Choopan is an Iranian professional bodybuilder and fitness sensation who is best known as The Persian Wolf in the world of bodybuilding.
Hadi began his rise in the bodybuilding industry in 2016 when he won the IFBB Diamond Cup in Dubai and his Pro Status.
William Bonac from Netherlands
William Bonac is a professional bodybuilder and sponsored champion from the Netherlands. He's worked very hard to build the physique he has today. He prides himself on his positive, down to earth attitude.
Qualified 212 Olympia 2021 Contestants
Angel Calderon Frias from Spain
Angel Calderon Frias is a 37 years old Spanish bodybuilder in the 212 lbs category and a height of 1.64, he will be his second time this coming year on stage with the best competitors in the world.
Shaun Clarida from the USA
Shaun Clarida is an American bodybuilder from New Jersey, USA. Attaining just 5 feet and 2 inches in height, he was able to achieve extraordinary success on the bodybuilding stage, earning IFBB professional status in 2012.
Kamal Abdulsalam Elgargni from Libya
Kamal Abdulsalam Elgargni is a Libyan professional bodybuilder. He got Qatari nationality in 2005. In 2011, Abdusalam had his Arab Games gold medal peeled for testing positive for banned objects. In 2019 he has crowned Mr. Olympia in the 212 categories.
George Peterson from the USA
George Peterson is a professional Classic Physique bodybuilder from New York, USA.
He's known as becoming the first Nationals Classic Physique winner in the history of bodybuilding achieving a similar victory as Lee Haney in 1982 when Lee was proclaimed America's first NPC Nationals Bodybuilding Champion.
Ahmad Ashkanani from Kuwait
Ahmad Ashkanani is a professional bodybuilder from Kuwait. His jaw-dropping back community has played a major role in all his wins, from his many victories in an amateur international competition to his three pro wins as of this writing, including the Arnold Classic 212.
Qualified Men's Physique Olympia 2021 Contestants

Brandon Hendrickson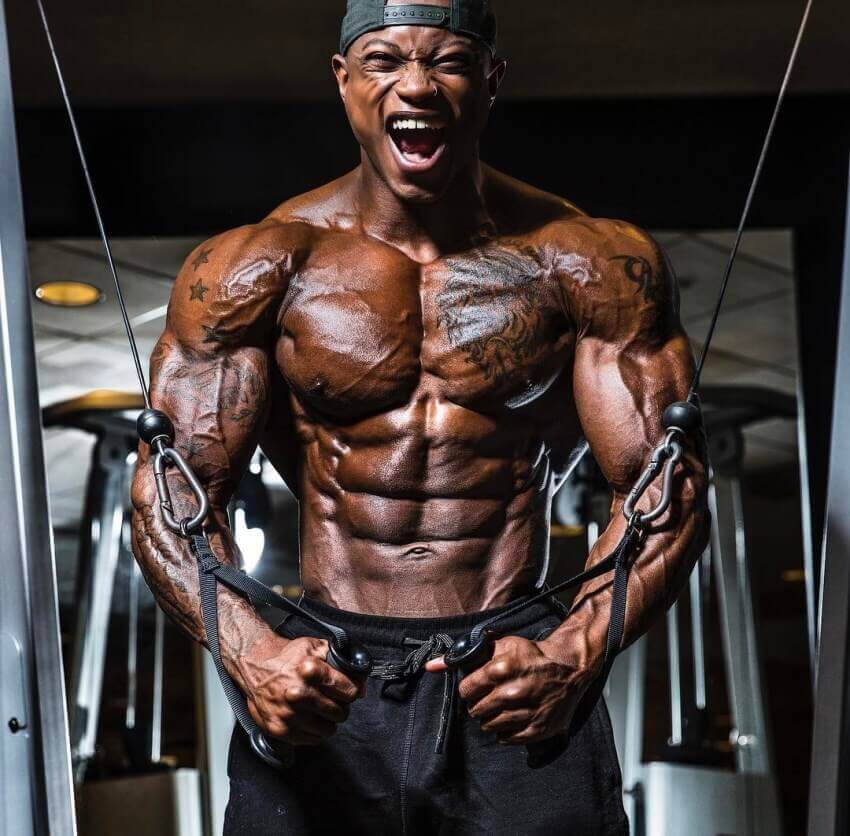 Brandon Hendrickson is a professional Men's Physique bodybuilder from the USA. He has been rising the IFBB ladder ever since he won his Pro Card in 2013. Developing up in the outskirts of Chicago, Brandon was involved in modeling as a child. His hobby was going to the gym and training with weights.
Brandon says he liked the feeling of the "pump" after a great workout in the gym.
After some time, fitness became much more than just a hobby for Hendrickson. He began following it as a full-time job, taking part in Men's Physique competition for the first time in July 2012.
Hendrickson got his Pro Card in 2013 after he began competing on the elite IFBB stages internationally. Including the Men's Physique Mr. Olympia and the Arnold Classic 2016, where he was champion of the year.
Raymont Edmonds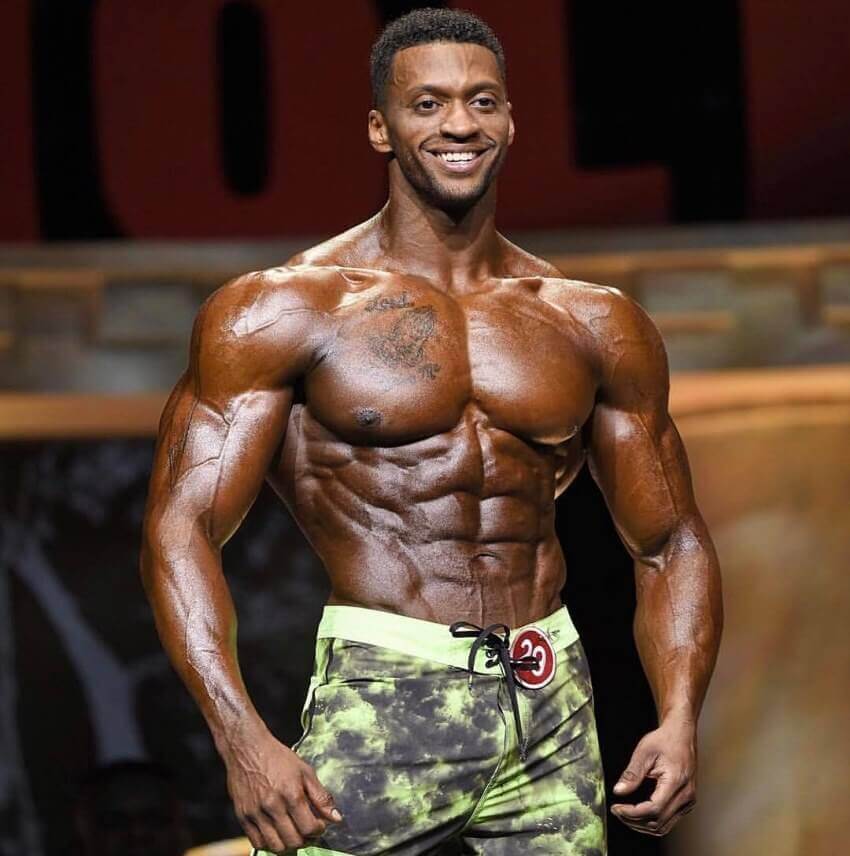 Raymont Edmonds is a professional Men's Physique competitor and fitness model from America. He began competing in 2014, making his debut at the NPC PA Natural.
After only one year of competing in physique shows, Raymont got his Pro Card at the 2015 NPC Nationals, winning both his class and the overall classification.
Raymont proceeded to climb the competing ranks of the IFBB, winning highly in shows such as the 2017 New York Pro and the 2017 Pittsburgh Pro, where he qualified for the Men's Physique Mr. Olympia 2018.
Abisai Pietersz from the Netherlands
Abisai Pietersz is a professional bodybuilder from the Netherlands. He is qualified for Mr. Olympia 2021 in Men's Physique category.
Riccardo Croci from Italy
Riccardo Croci is a professional bodybuilder from Italy, took part in Mr. Olympia, the most prestigious competition in the world, in the Men's Physique class, finishing around the sixteenth place. He will also participate in the 2021 competition.
Carlos DeOliveir from Brazil
Carlos DeOliveir is a bodybuilder from Brazil. He is a male fitness model and a Men's Physique competitor. Caike Deoliveira is a 4-time NPC overall champion and winner of the 2017 Connecticut GrandPrix Overall Title in Men's Physique.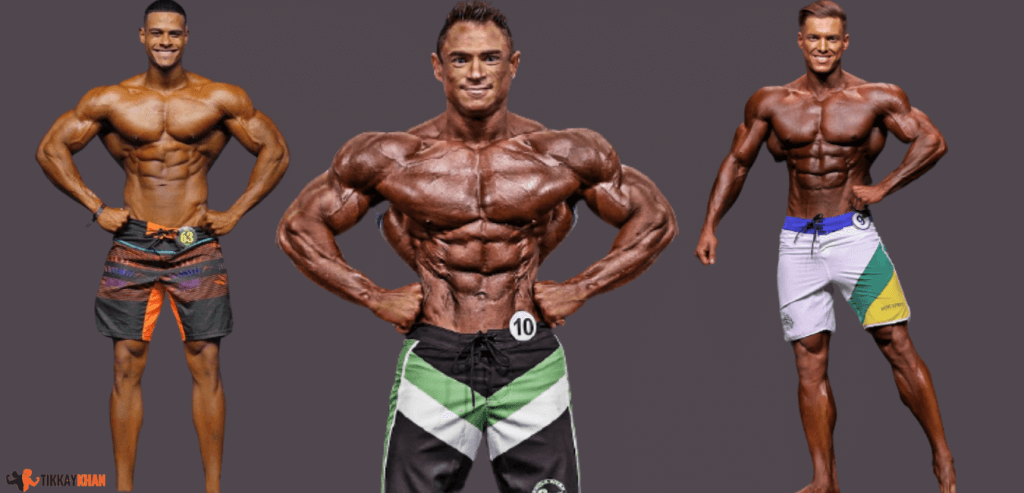 Qualified Ms. Olympia 2021 contestants
Virginia Sanchez from Spain
Virginia Sanchez is a professional IFBB PRO female Bodybuilder from Spain. She was among the top 5 rising Phoenix in 2017. She was an Arnold Europe champion in 2013.She is qualified for Ms. Olympia 2021.
Andrea Shaw from the USA
Andrea Shaw is an American professional bodybuilding champion and physique, and figure contestant. She is Ms. Olympia 2020 and Ms. Rising Phoenix winner.She is qualified for Ms. Olympia 2021.
Margie Martin from the USA
Margaret "Margie" Marvelous is a professional female bodybuilder from the USA. She is the first Ms. Rising Phoenix of the 2015 and the 2016 IFBB Wings of Strength Rising Phoenix World Championships. She is qualified for Ms. Olympia 2021.
Helle Trevino from the USA
Helle Trevino is an American and Danish professional female bodybuilder and the 2019 Rising Phoenix World Champion.
Trevino became the first professional female bodybuilder from Denmark.
Adelfo Cerame is an IFBB Pro Wheelchair bodybuilder from the USA.
On November 10, 2005, Adelfo was involved in a car accident that left him paralyzed from the waist down.
After his accident, he wanted to find an outlet to feed his competitive urges and at the same time he finds a new purpose, and he found it in wheelchair bodybuilding. He is qualified for wheelchair Olympia 2021.
Anand Arnold from India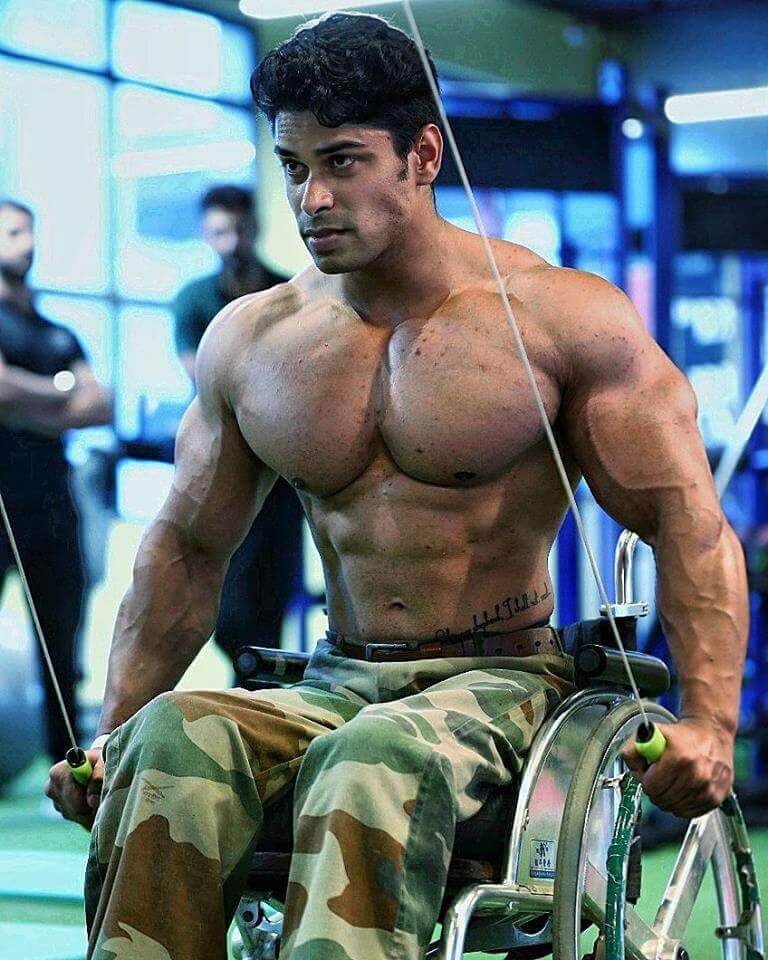 Anand Arnold is the first Indian wheelchair bodybuilder. He is from Punjab, India.
Arnold won the first bodybuilding title at the age of 13. Two years later, he was diagnosed with spinal cancer, driving to paralysis from the neck down.
After three years of being restricted to the bed, he resumed training while being enclosed with the wheelchair. Arnold has won the Mr. India Wheelchair title four times and the Mr. Punjab Wheelchair title twelve times in his bodybuilding career.
Anand Arnold won the Mr. Olympia Wheelchair title in 2018.
Antoni Khadraoui from Algeria
Antoni Khadraouri is a Wheelchair Champion from the South of France. At the age of 17, Antoni joined the Army. While placed in the Army in 1990, Antoni was involved in a war accident that involved over 200 people where he was badly injured.
After waking up in the hospital, he was told that he had sustained injuries to the T12 of his spinal cord. Antoni could not feel his legs and was paralyzed for good. He is qualified for Wheelchair Olympia 2021.
Harold Kelley from the USA
Harold Kelly is an American bodybuilder and champion in more ways than one. He was in a life-altering accident that left him without the use of his legs. But rather than wallow in sorrow as many others would, Kelley has gone on to win four reliable pro wheelchair contests and eight of the nine professional wheelchair contests held since the division was awarded pro status by the IFBB Pro League in 2011.
The last two years have seen Harold Kelley hit the Wheelchair Olympia championship, and this was expected to be the same result for 2020. Finally, it would be Harold Kelley who arrived in the first place spot at Wheelchair Olympia 2020.