Sheru Classic is one of the major competitions of IHFF Olympic India and took place at Pragati Maidan, Delhi. More than 400 bodybuilders and athletes from all over the country and the world took part in this competition from June 17 to 19. Men and women both came on the stage and presented their skills.
The show started on 17th June and ended on 19th June. The event was a great conquest, and more than three lacs people were seen in this three-day-long show.
Rajkumar Paswan aka (Rahul Fitness IFBB PRO Card winner).
IFBB Pro Card Winner Dilip Harinath in Men's Physique overall winner.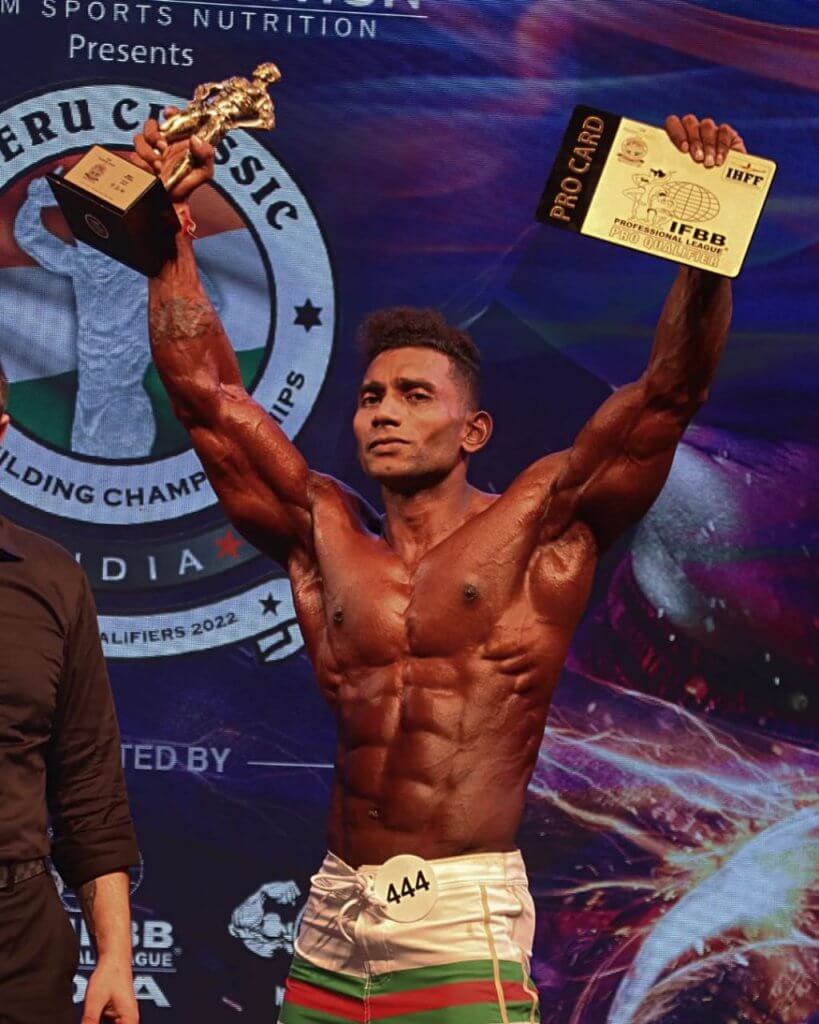 Vicky Chouhan had competed in the Men's Classic Physique class, where it is a prerequisite to have body weight in balance with one's height. This special section had four classes and a single champion,Vickey. The Champion of Sheru Classic has been awarded a cash prize of Rs 50,000.
Check line-up of Sheru Classic Italy.
Many guests like Guru Mann, Andrei Deiu, Dexter Jackson, and Brandon Hendrickson Olympia (1)were also seen giving motivational talks and sharing some tips on bodybuilding during this show.
Check Musclecontest Brazil Results.
Men's Physique – Abhishek Yadav (Winner)
Abhishek Yadav Got Gold Medal in Men's Physique Class.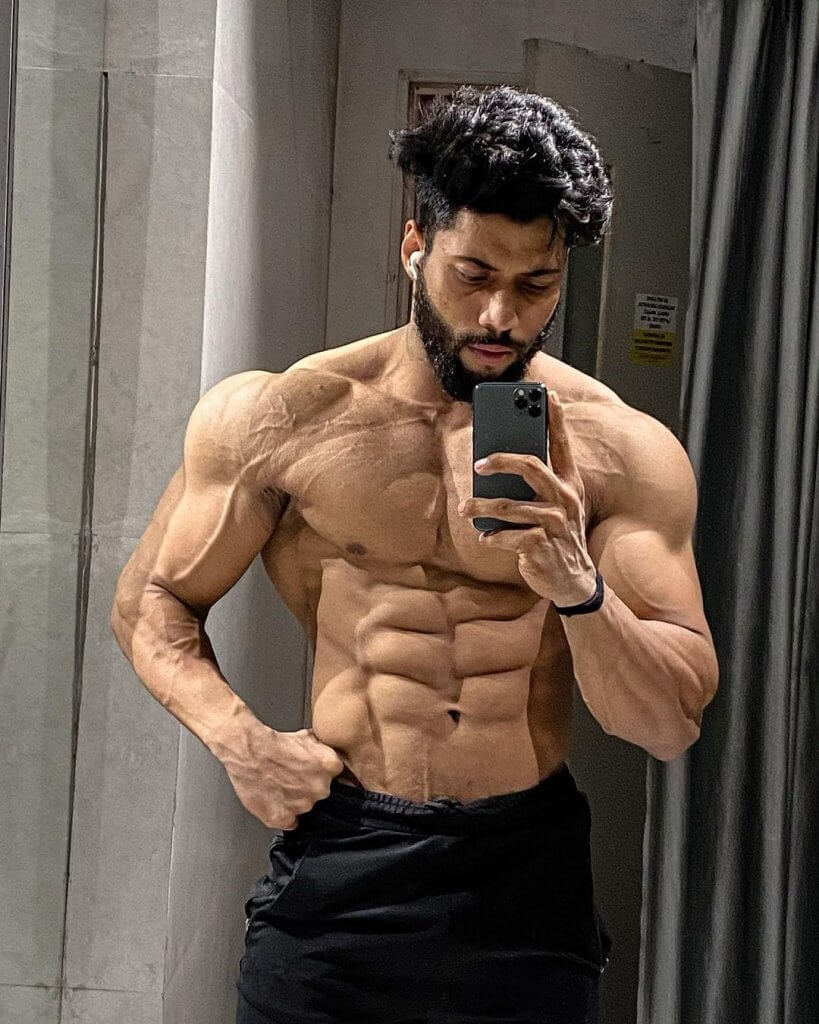 2022 Sheru Classic Results with Categories
Here is the list of the winners of this show under various categories.
Men's Classic Physique – PIYUSH RAJPUT (IFBB PRO CARD)
Men's Physique – Delta Dilip Harinath (Winner)
Men's Classic Physique – Piyash Rajput (Winner)
Women's Physique – Update soon
Women's Figure – Panjapa Chumyam (Winner)
Women's Fitness – Update soon
Women's Bikini – Sandra Lakimova (Winner)
2022 Mr. Olympia Qualified Competitors
The 2022 Mr. Olympia Contest is set to take place from December 16 to 18 in Las Vegas, NV, the USA.
Also check Brazil Musclecontest Pro show for Olympia qualification.
Here you will get a complete list of athletes qualified to compete at the 2022 Olympia and up-to-date standings on the point system used to choose other qualified athletes for the big event of the world.
Men's Open Bodybuilding Class Mr. Olympia 2022
Qualified Bodybuilders:
Men's Physique Class Olympia 2022
Qualified Bodybuilders:
Riccardo Croci (Italy)
Jahvair Mullings (USA)
Bhuwan Chauhan (India)
Brandon Hendrickson (USA)
Erin Banks (USA
Terrence Teo Kok Hua (Malaysia)
Yousef Al Shaban (Kuwait)
Ryan Terry (UK)
Diogo Montenegro (Brazil)
Raymont Edmonds (USA)
Carlos DeOliveira (USA)
Daniel Ammons (USA)
Kyron Holden (USA)
Ahmed Shoukry (Egypt)
Balint Nemeth (Hungary)
Alessandro Cavagnola (Italy)
Yukihiro Yuasa (Japan)
Zheyu Zhang (China)
Arya Saffaie (USA)
Vincius Mateus Viera Lima (Brazil)
David Mazzolari (Italy)
Mahmood Al-Maghrabi (Bahrain)
Emanual Hunter (USA)
Hossein Karimi (Iran)
Bong Seok Choi (South Korea)
Classic Physique Class Olympia 2022
Qualified Bodybuilders:
Terrence Ruffin (USA)
Brady Barnes (USA)
Michael Daboul (Syria)
Chris Bumstead (Canada)
Breon Ansley (USA)
Neil Currey (UK)
Alexander Westermeier (Germany)
Darren Farrell (Ireland)
Urs Kalecinski (Germany)
Georgian Andrei Birica Anghel (Romania)
Robert Wichman (USA)
Peter Molnar (Hungary)
Alex Cambronero (Costa Rico)
Mike Sommerfeld (Germany)
Jorge Herrera (USA)
Jose Maria Mete Bueriberi (Spain)
Ruben Lopez Reyes (Spain)
Mehdi Larijani (USA)
Lenny Wicks (USA)
Ahmed El Halawani (Egypt)
Logan Franklin (USA)
Ramon Rocha Querioz (Brazil)
Anthony Casado (Canada)
Kyrylo Khudaiev (USA)
Mateo Vaihu (New Zealand)
Mohamed Amine Fakhfakh (Tunisia)
Junior Javorski (Brazil)
Tony Duong (USA)
Vahid Badpei (Iran)
Darwin Andres Uribe Aristizabal (Colombia)
212 Class Olympia 2022
Qualified Bodybuilders:
Shaun Clarida (USA)
Derek Lunsford (USA)
Kamal Elgargni (Libya)
Mohamed El Azim (Egypt)
David Henry (USA)
Anwar Al Balushi (Oman)
Yunlong Ping (China)
Bryan Balzano (US)
Robert Taylor (UK)
Ahmad Ashkanani (Kuwait)
Angel Calderon Frias (Spain)
Felipe Moraes (Brazil)
Oleh Kryvyi (Ukraine)
Douglas Connor (USA)
Lucas Silva Coelho (Brazil)
Noel Adame (USA)