As the countdown to the 2023 Mr. Olympia continues, the bodybuilding world is buzzing with excitement and anticipation.
The pre-Olympia fervor has ignited discussions, speculations, and predictions among fans and experts alike.
In a recent episode of the Prime Time Muscle podcast, the seasoned bodybuilding judge Terrick El Guindy, alongside Chris Cormier, delved into the potential dynamics of this year's event, particularly focusing on the rising star, Hunter Labrada, and the promising contender, Andrew Jacked.
Ever since he burst onto the IFBB Pro League scene, Hunter Labrada has been a name that echoes the legacy of his father, bodybuilding legend Lee Labrada.
With a solid foundation and raw talent, Hunter Labrada quickly established himself as a world-class Men's Open Pro.
Notably, at the 2021 Mr. Olympia, he secured an impressive fourth place, surpassing seasoned competitor Nick Walker, who landed in fifth.
In the pursuit of bodybuilding excellence, Hunter Labrada took a strategic step by focusing solely on the 2022 Mr. Olympia season, an event that every bodybuilder aspires to grace with their presence.
However, when he graced the prestigious Olympia stage in December, he faced an unexpected setback, finishing in seventh place.
It was undoubtedly a tough pill to swallow for the young champion, but he was unwavering in his commitment to bounce back even stronger.
The Comeback Kid: Hunter Labrada's Return to Glory
Hunter Labrada embarked on his comeback journey at the 2023 Tampa Pro in August. It was a moment of truth for the ambitious athlete, who was determined to silence his critics and doubters.
In a compelling display of his unwavering spirit, Hunter Labrada clinched a resounding victory at the Tampa Pro, signaling to the bodybuilding world that he was back and hungrier than ever.
Staying true to his original plan, Hunter Labrada faced off against another formidable competitor, Andrew Jacked, at the Texas Pro.
While Hunter Labrada narrowly missed the top spot, taking second place in a closely contested event, he was far from disheartened.
The valuable on-stage experience he garnered at the Texas Pro was considered a critical step in his journey, even if some believed it may have affected his momentum heading into the Olympia.
Before Terrick El Guindy offered his intriguing analysis, Chris Cormier shared his perspective on Hunter Labrada's evolution as a bodybuilder.
Chris Cormier emphasized the need for Hunter Labrada to focus on improving his midsection and overall conditioning.
He highlighted the scarcity of ab training videos in Hunter Labrada's regimen and stressed the importance of strong abs to support his burgeoning physique.
Furthermore, he alluded to Hunter Labrada possibly "spilling over" last year and the challenges associated with carbohydrate intake and glycogen storage in bodybuilding contests.
Nonetheless, Chris Cormier remained optimistic, noting that Hunter Labrada was "catching his stride." He cited the marked improvement in Hunter Labrada's back and lats, especially evident in the back double biceps pose.
As the days drew closer to the Olympia, Hunter Labrada's conditioning and physique showed promising signs, according to Chris Cormier.
Terrick El Guindy offered an exciting perspective on Hunter Labrada's potential in the 2023 Mr. Olympia.
In his estimation, Hunter Labrada possesses a "hybrid" physique that shares similarities with Derek Lunsford, another prominent contender in the Men's Open category.
El Guindy went a step further by suggesting that Hunter Labrada could be Derek Lunsford's "kryptonite" if he continues to make progress.
El Guindy's reasoning was based on Hunter Labrada's remarkable combination of a small waist and the ability to carry substantial muscle.
He posited that Hunter Labrada's physique, while slightly less broad than Derek Lunsford's, benefits from a smaller waist, potentially providing the key to outshining the formidable Derek Lunsford.
He specifically pointed to the back double biceps pose as a pivotal area of competition where Hunter Labrada could pose a significant challenge to Derek Lunsford.
Assessing Andrew Jacked's Potential: The Genetics for Greatness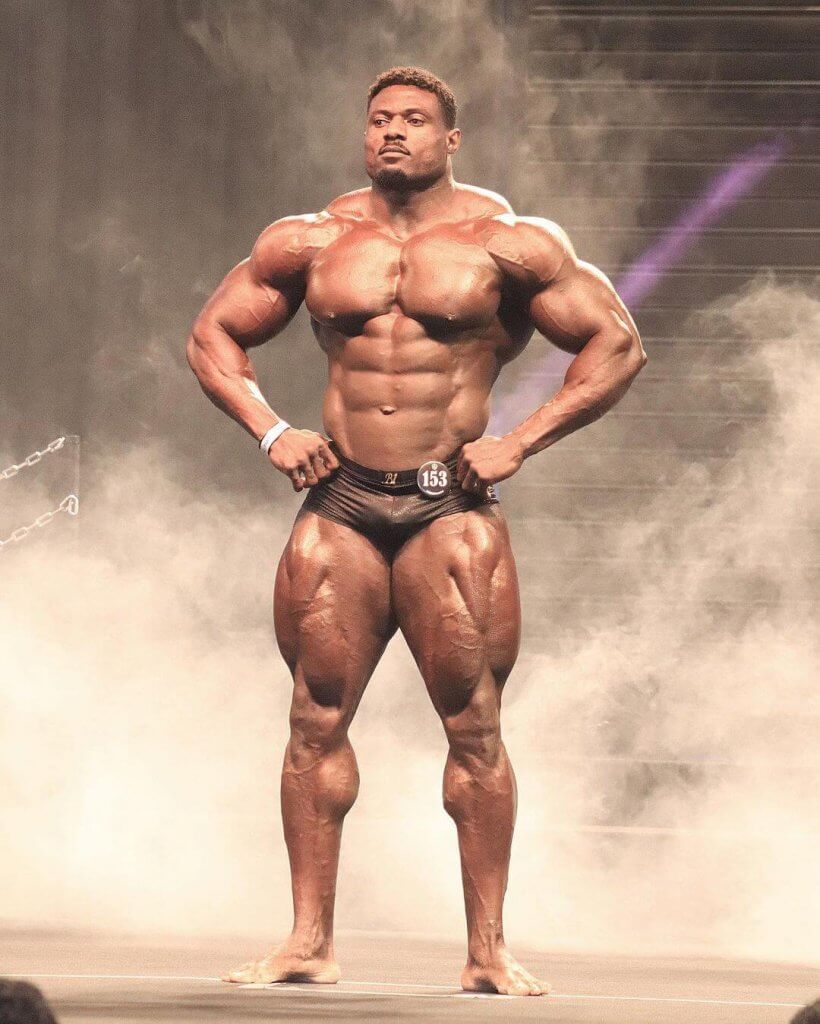 In addition to Hunter Labrada's prospects, Terrick El Guindy and Chris Cormier also turned their attention to Andrew Jacked, recognizing his immense potential as a bodybuilder.
El Guindy did not mince words, asserting that Andrew Jacked possessed the genetic makeup to become Mr. Olympia.
When he looked at Andrew Jacked on stage or behind the scenes, he saw a "special" quality, emphasizing the ample space for growth, particularly in the back double biceps pose.
However, El Guindy identified areas where Andrew Jacked needed improvement, including his hamstrings and overall conditioning.
He observed a slight film of water on Andrew Jacked's physique, implying that achieving greater dryness could reveal deeper muscle separation.
Chris Cormier echoed this sentiment but also cautioned about the challenges of filling out hamstrings when an athlete is taller.
He noted that Andrew Jacked had lost size in his legs when focusing on conditioning at the 2023 Arnold Classic, signaling the importance of a careful approach when choosing his competition look.
Both El Guindy and Cormier acknowledged the influence of fellow competitor Samson Dauda on Andrew Jacked's journey.
They believed that if Samson Dauda were not in the picture, Andrew Jacked's accomplishments and potential would garner even more attention.
Chris Cormier elaborated on Andrew Jacked's strengths and weaknesses, highlighting his powerful shoulders and chest, while recognizing that his lower body, particularly his legs, remained an area of improvement.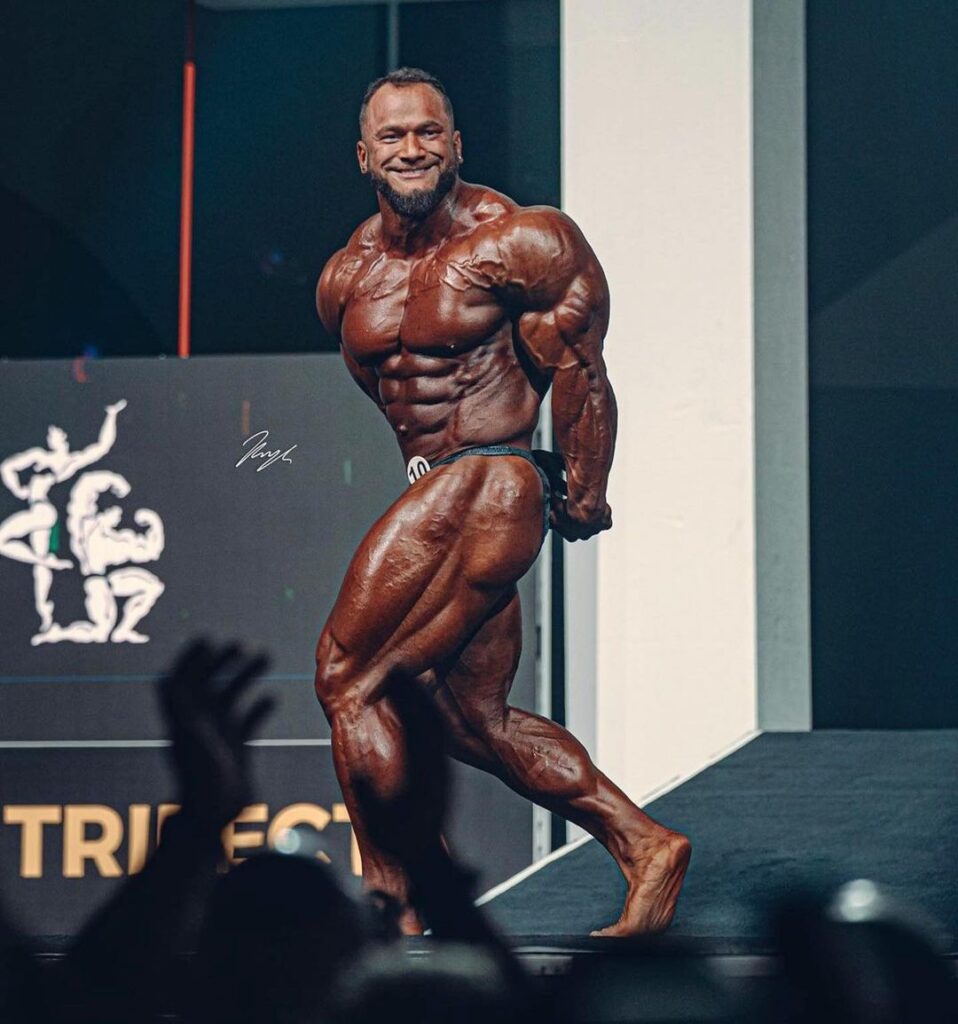 Amid a relatively low-profile approach to his preparation for the Olympia, Hunter Labrada shared his ambitions for the event.
During an Olympia TV interview, he was candid about his expectations, emphasizing that his performance would hinge on his condition.
Hunter Labrada confidently stated that if he presented himself in top form, he could secure a place in the top five.
However, he was equally forthright in acknowledging that an off-day could result in a lower placement, possibly outside the top ten.
The stage is set for a thrilling showdown at the 2023 Mr. Olympia, with Hunter Labrada poised to make a powerful statement and potentially challenge Derek Lunsford's reign.
With a relentless focus on improvement and the guidance of seasoned experts, Hunter Labrada's journey to bodybuilding glory continues, while Andrew Jacked's ascent in the sport holds the promise of something truly special.
The bodybuilding world eagerly awaits the Olympia, where the stars of the sport will collide, leaving their mark on the annals of bodybuilding history.