The 2023 Men's Physique Olympia competition is making history with a lineup that includes three past champions, setting the stage for an intense and exciting showdown.
Erin Banks, the defending champion, will face off against the formidable Brandon Hendrickson, a three-time Olympia champion, and the legendary Jeremy Buendia, a four-time winner who is making his return to the stage after a five-year hiatus.
In addition to these champions, Kyron Holden, who recently defeated Erin Banks at the Legion Sports Fest, is another top contender in a stacked field.
This year's Men's Physique Olympia promises to be a battle of epic proportions, as each athlete vies for the coveted title and the opportunity to etch their name in the history of this prestigious event.
In this comprehensive article, we will delve into the details of the competition, the competitors, and the exciting prospects for the 2023 Olympia.
Erin Banks: The Defending Champion Facing Stiff Competition
Erin Banks, the reigning Men's Physique Olympia champion, is back to defend his title.
Erin Banks has been a dominant force in the men's physique division, showcasing an impeccable blend of aesthetics, conditioning, and stage presence.
However, the competition he faces this year is unlike any he has encountered before.
The Return of Jeremy Buendia: A Five-Year Hiatus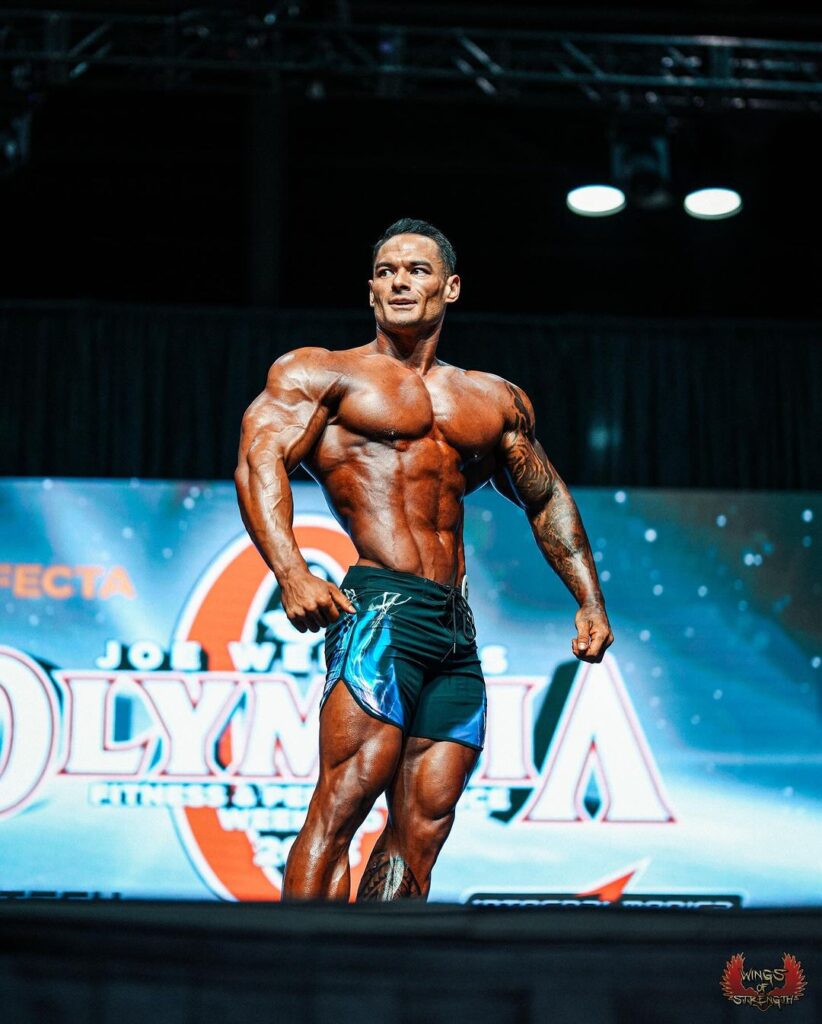 Perhaps the most anticipated aspect of the 2023 Men's Physique Olympia is the return of Jeremy Buendia.
A four-time Olympia champion, Jeremy Buendia stepped away from the stage for five years, leaving fans and fellow competitors eagerly awaiting his comeback.
With his impressive track record, Jeremy Buendia has a strong chance of reclaiming the title and making a triumphant return to the Olympia stage.
Brandon Hendrickson, a three-time Olympia champion, is determined to avenge his loss from the previous year and tie Jeremy Buendia's record for Olympia wins.
His incredible physique, charisma, and stage presence make him a formidable contender, and the rivalry between him and Jeremy Buendia adds an extra layer of excitement to the competition.
Kyron Holden: The Up-and-Coming Threat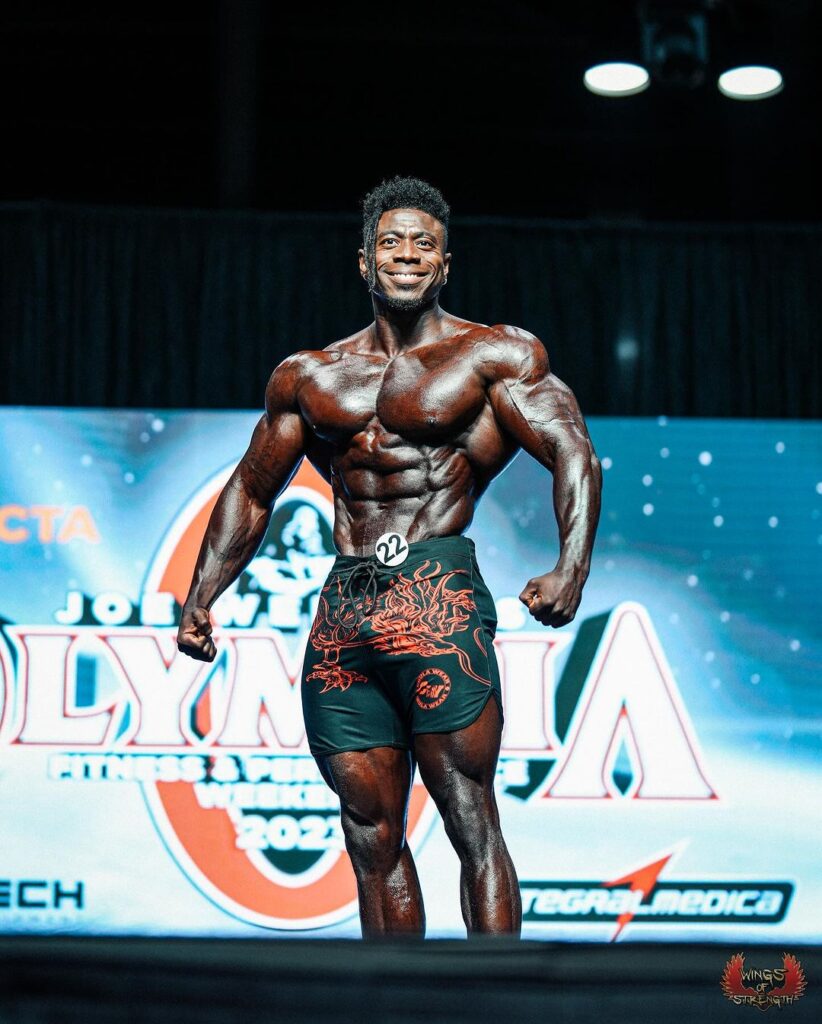 Kyron Holden is another athlete to watch closely. He recently defeated Erin Banks at the Legion Sports Fest, which gives him considerable momentum going into the Olympia.
Kyron Holden's dedication to his craft and impressive physique make him a strong contender who could potentially disrupt the battle between the past champions.
Numerical Comparisons and Prejudging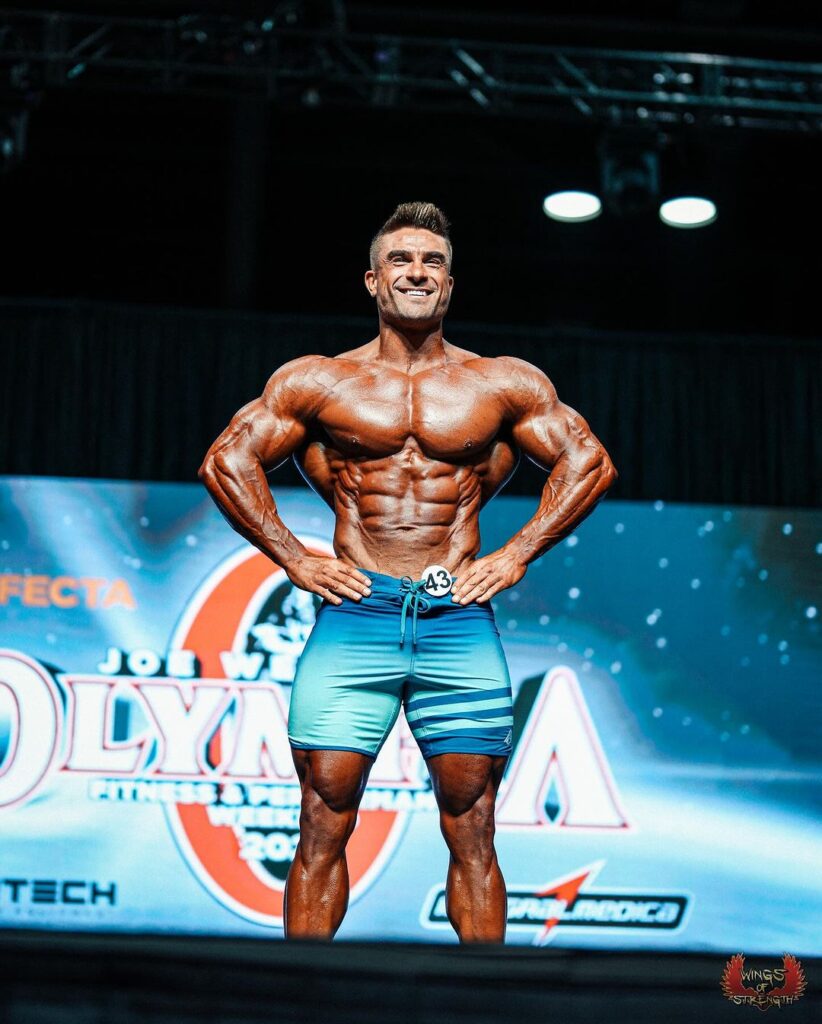 The road to the Men's Physique Olympia title began with prejudging at the Olympia expo stage, where all 46 competitors were evaluated through numerical comparisons.
This process provided a glimpse of the exceptional talent and conditioning brought by each athlete. The competitors were introduced on Saturday morning, November 4th, as part of the prejudging event.
The audience and fans at home eagerly awaited to see how these impressive physiques stacked up against each other.
Callouts and Top Contenders
The judges called out athletes in several rounds, showcasing the top contenders in each group.
These callouts highlighted the competitors who stood out in terms of aesthetics, conditioning, and stage presence. Among the notable callouts were:
Callout One featured Jeremy Buendia, Diogo Montenegro, Emmanuel Hunter, Brandon Hendrickson, Ryan Terry, Erin Banks, Ming Chieh Tsai, and Kyron Holden.
Callout Two included Jeremy Buendia, Diogo Montenegro, Emmanuel Hunter, Erin Banks, Ming Chieh Tsai, and Kyron Holden.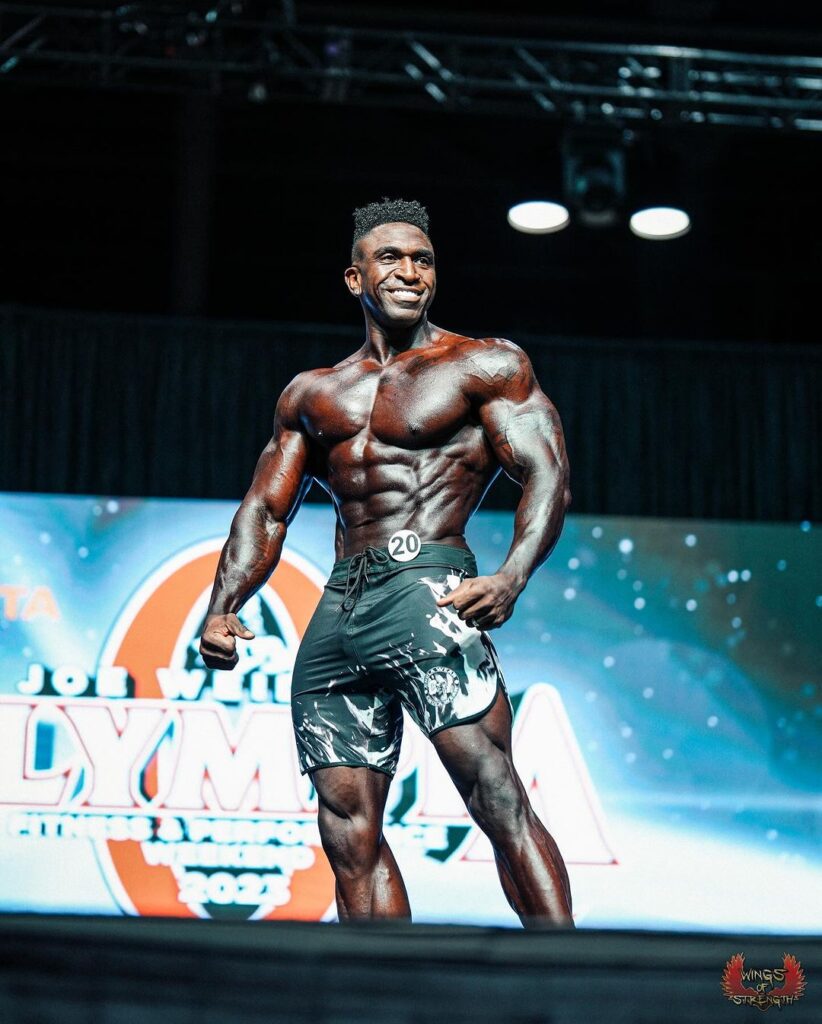 Callout Three featured Charjo Grant, Febo Gambacorta, Joseph Lee, Vitor Chaves, Jeremy Potvin, Carlos DeOliveira, Andre Ferguson, and Edvan Palmeira.
Callout Four showcased Jeremiah Maxey, Victor Manuel Ramirez Chavez, Ismael Dominguez, Emmanuel Costa, Daniel Ammons, Drew Cullen, Mauro Fialho Garcia, Jr., Jason Huynh, Yoon Sung Lee, Vinicius Mateus Veiro Lima, and Benquil Marigny.
Callout Five included Mahmood Al-Maghrabi, Anderson Arruda, Adeyemi Awoyemi, Ali Bilal, Riccardo Croci, Reuben Glass, Jonas Jamena, Mehdi Kabbadj, and Joven Sagabain.
Callout Six featured Bhuwan Chauhan, Rodrigue Chesnier, Febo Gambacorta, Emile Walker, Yoon Sung Lee, and Sidy Pouye.
Callout Seven showcased Derrick Stevenson, Ming Chieh Tsai, Kahlia Ramzi, JunHo Lee, and Rafael Oliveira.
Callout Eight included Vitor Chaves, Kyron Holden, Corey Morris, Diogo Montenegro, Jeremy Buendia, and Jeremy Potvin.
Callout Nine featured Erin Banks, Ryan Terry, Brandon Hendrickson, and Emmanuel Hunter.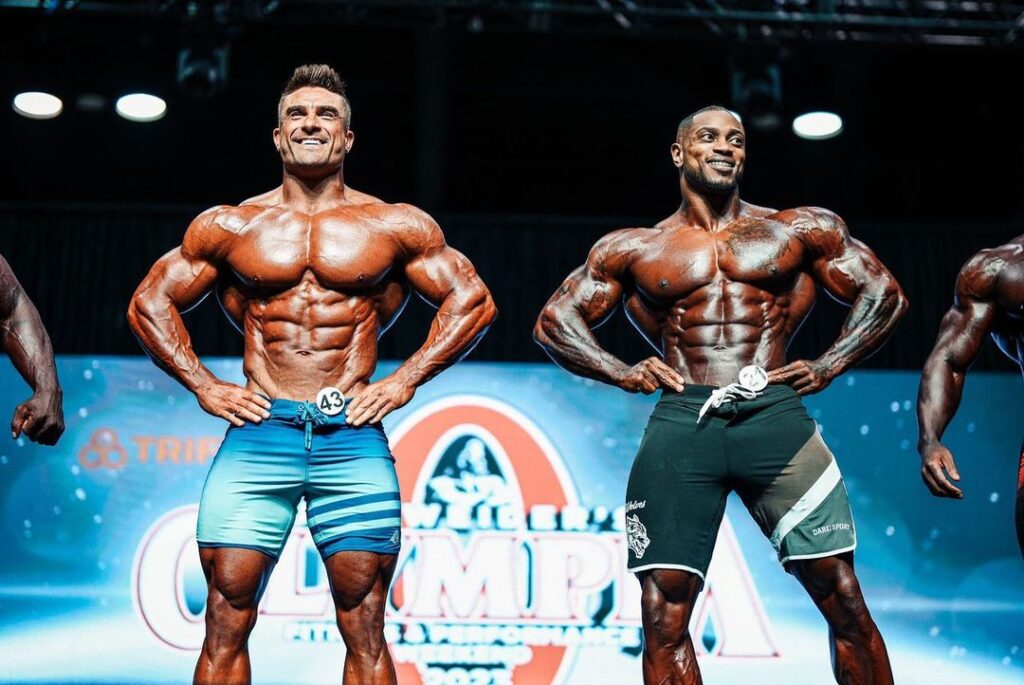 During the first callout, the crowd was electrified as Ryan Terry moved to the center, a clear indication of his impressive physique and stage presence. This move came at the expense of the defending champion, Erin Banks.
As the top two in the judges' eyes, Ryan Terry and Brandon Hendrickson were sent backstage to end their callout, setting the stage for an epic battle between the two.
The Exciting Conclusion
The Men's Physique Olympia will conclude on Saturday night at the 2023 Olympia main stage, located in the Orange County Convention Center in Orlando.
Fans around the world can watch the action unfold through pay-per-view, courtesy of Olympia Productions.
In conclusion, the 2023 Men's Physique Olympia is a historic competition with a remarkable lineup of past champions and rising stars.
Erin Banks, Jeremy Buendia, Brandon Hendrickson, and Kyron Holden are just a few of the outstanding athletes who will compete for the prestigious title.
The competition promises to be intense, and fans are in for a thrilling showdown as these exceptional athletes battle it out for the top spot in men's physique bodybuilding.
2023 Olympia Men's Physique Division Results
Here are the Complete Results of the Men's Physique Division.
2023 Mr Olympia Men's Physique Official Scorecard: