In the heart of the bodybuilding world, where legends are born and champions are made, there stands a man on the brink of greatness. Nick Walker, often dubbed the "Monster of Bodybuilding," has set his sights on the coveted Mr. Olympia title in 2023.
With just two weeks remaining until the showdown of the world's most imposing physiques, Nick Walker is in the limelight, capturing the collective attention of fans and fellow bodybuilders alike.
Nick Walker: A Titan in the Making
Nick Walker, a name synonymous with sheer size and incredible conditioning, is a bodybuilding phenomenon.
He's breaking barriers with his colossal, monstrous physique. In a division dominated by mass monsters, Nick Walker's unique body has set him apart.
It's a testament to his relentless dedication that he transformed into the behemoth we see today, a transformation that some may find difficult to comprehend considering his youth.
Recently, Nick Walker shared a video of his grueling workout on Instagram, showcasing his impressive legs, a vital component of his remarkable physique.
The caption that accompanied the image read, "Just out here trying to get dry."
However, what caught the attention of fans wasn't just the intensity of his workout but a skin condition that he's been dealing with.
Facing Acne: The Unwanted Challenge
As fans scrutinized the image, they couldn't help but notice that Nick Walker's skin had suffered the effects of acne.
While some might argue that this is an issue unrelated to his dedication to bodybuilding, it has become an unwelcome point of discussion regarding his overall appearance.
In a sport where aesthetics play a significant role, this perceived imperfection has emerged as a topic of debate.
In his first Mr. Olympia competition, Nick Walker came in fifth place, laying the foundation for future growth.
Following that competition, he modified his training, diet, and supplementation to fine-tune his physique, ensuring that he would return better and more formidable.
A vital aspect of his transformation was sculpting his waist and bulking up his legs during the off-season.
In 2022, Nick Walker debuted at the Mr. Olympia in Las Vegas, Nevada, sporting an entirely new look. Although the night saw Hadi Choopan crowned Mr. Olympia, Nick Walker didn't leave empty-handed.
He received the prestigious Olympia People's Champ Award, underscoring his growing influence and importance in the sport of bodybuilding.
The Mutation Transformation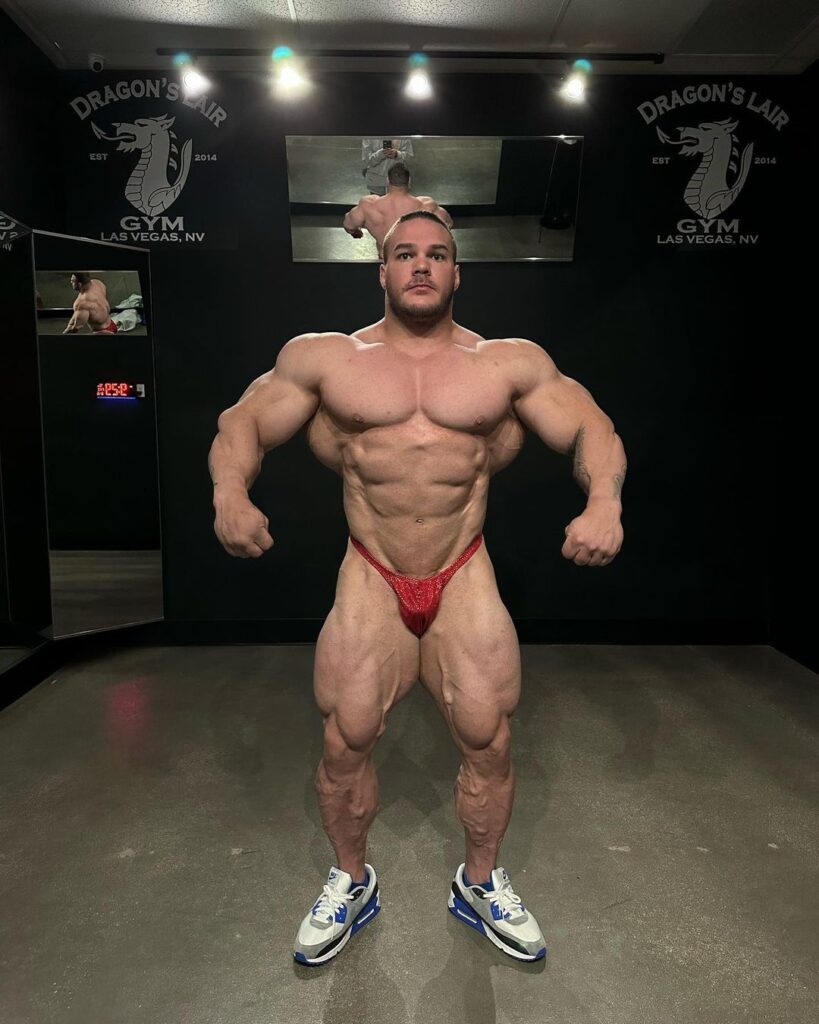 Nick Walker's journey to becoming the "Monster of Bodybuilding" is nothing short of spectacular.
Turning pro at the tender age of 18, he set his sights on two of bodybuilding's most illustrious titles: the Mr. Olympia and Arnold Classic.
By winning the Arnold Classic in 2021, he cemented his name in the annals of sports history.
A video documenting his remarkable transformation from a five-year-old to one of the world's most muscular bodybuilders further showcased his dedication and passion for the sport.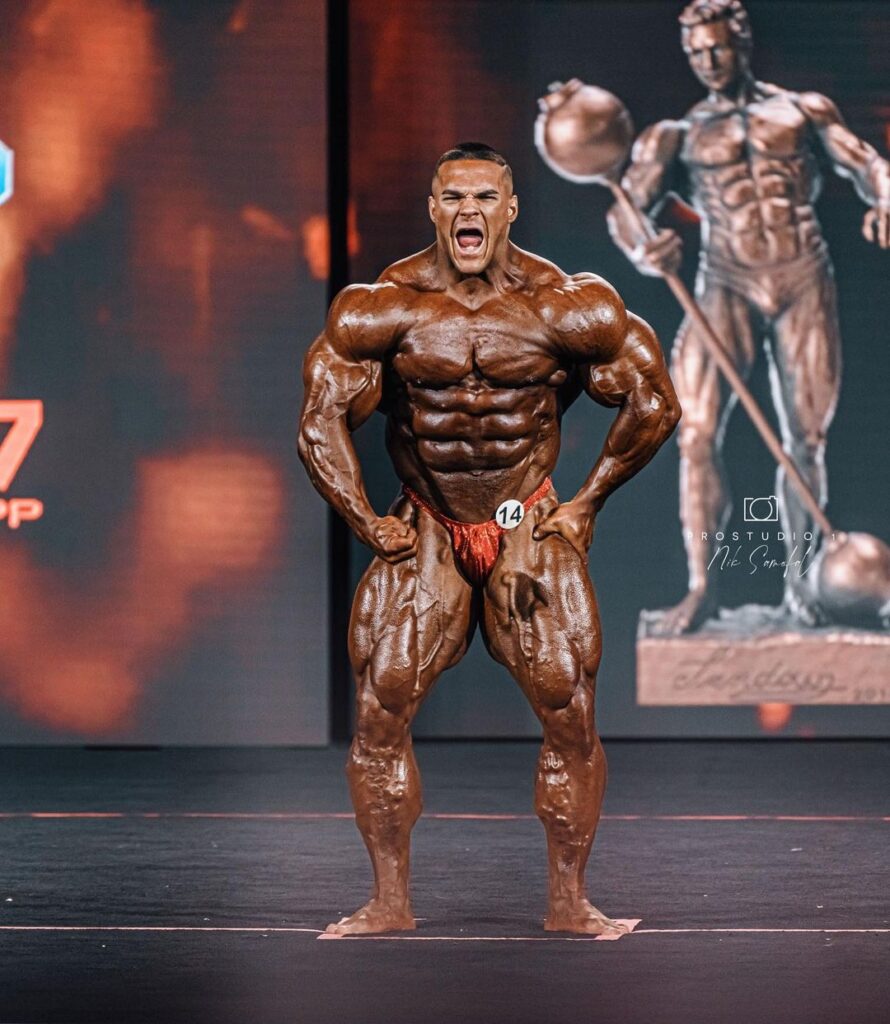 As the 2022 Mr. Olympia approached, Nick Walker underwent a sensational transformation. He stepped onto the stage in Las Vegas with a renewed sense of purpose, displaying an entirely new look.
Final Thoughts
Nick Walker, the 29-year-old bodybuilding phenomenon, has set his sights on the pinnacle of the sport, Mr. Olympia.
As the countdown to the grand event narrows to just two weeks, he remains determined and resolute.
He doesn't divulge his exact weight but acknowledges the importance of a high-carb day to fuel his intense training.
The bodybuilding world is abuzz with anticipation as we await the unfolding of Nick Walker's journey to Mr. Olympia 2023.
Will He Claim the Ultimate Prize?
Will his unique physique, despite imperfections, be enough to clinch the title?
The world of bodybuilding holds its breath, poised to witness the culmination of this remarkable tale of dedication, transformation, and the pursuit of excellence.
Nick Walker's story is a testament to the indomitable spirit of bodybuilding, where one man's commitment to his craft could lead him to the pinnacle of success.
While the night saw Hadi Choopan crowned as Mr. Olympia, Nick Walker was named the Olympia People's Champ. This recognition underlined his growing stature in the bodybuilding world.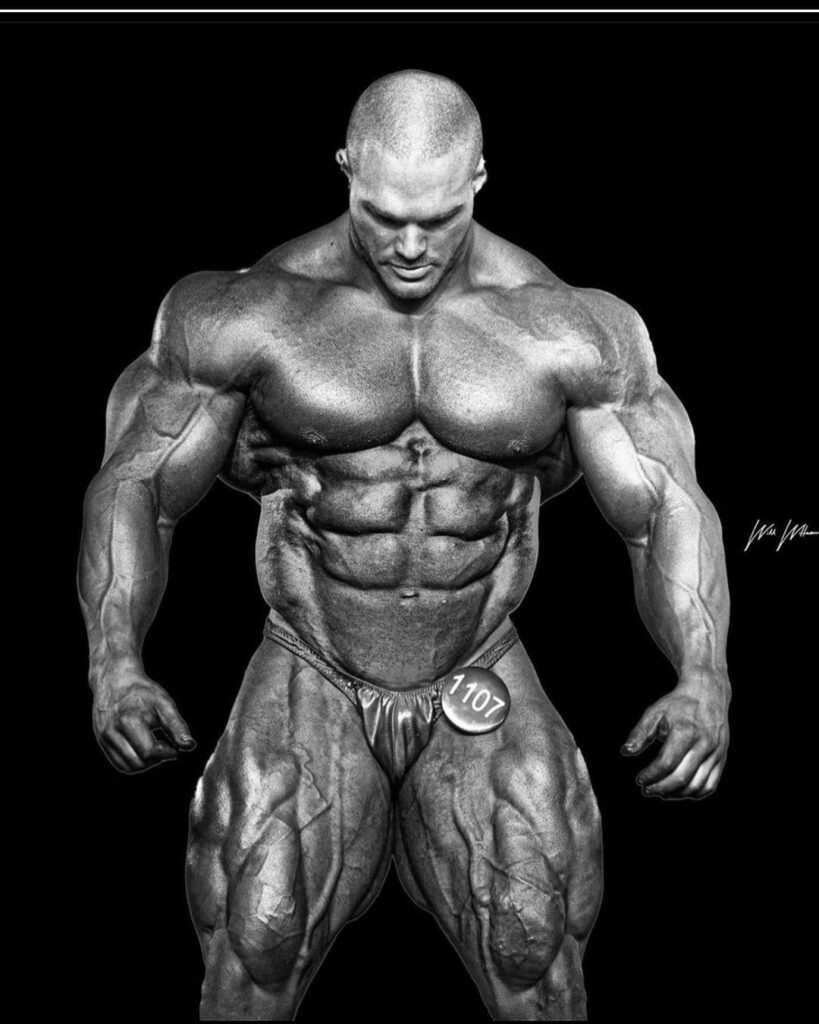 The Road to Excellence: Training and Nutrition
Nick Walker's journey to Mr. Olympia is built upon rigorous training and meticulous nutrition. His trainer, Matt Jansen, has adopted a strategic approach to his eating regimen.
Incorporating "High Day" meals has been instrumental in rejuvenating and sustaining his gains.
Despite the skepticism surrounding his physique and allegations that he's reached his peak, Nick Walker remains resolute in his pursuit of excellence.
Nick Walker confidently declared, "I'm bigger in every area that needed to be bigger in, and my waist is tighter."
He emphasized that he has made significant progress in his arms, upper chest, and quad sweeps through intense training and dedication.
With just two weeks left until Mr. Olympia 2023, Nick Walker's focus is unwavering.
He firmly believes in his capabilities and what he can achieve. As he stated, "I've been doing it year after year, and it's not going to stop."
In fact, Nick Walker is so sure of his potential that he declares, "Once I win Mr. Olympia in 2023, I'm going to stay there for as long as I want."