Mass monster Nick "The Mutant" Walker has taken the bodybuilding world by storm since bursting onto the pro scene just a few years ago.
With his outrageous muscle size and razor-sharp conditioning, Nick Walker has risen rapidly up the Mr. Olympia ranks to cement himself as a top title threat.
However, the 29-year-old recently suggested his bodybuilding days could be numbered if the right opportunity in acting presented itself.
In an interview with 7x Olympia winner Flex Lewis, Nick Walker discussed his longtime interest in acting and desire to pursue it full-time should the chance arise.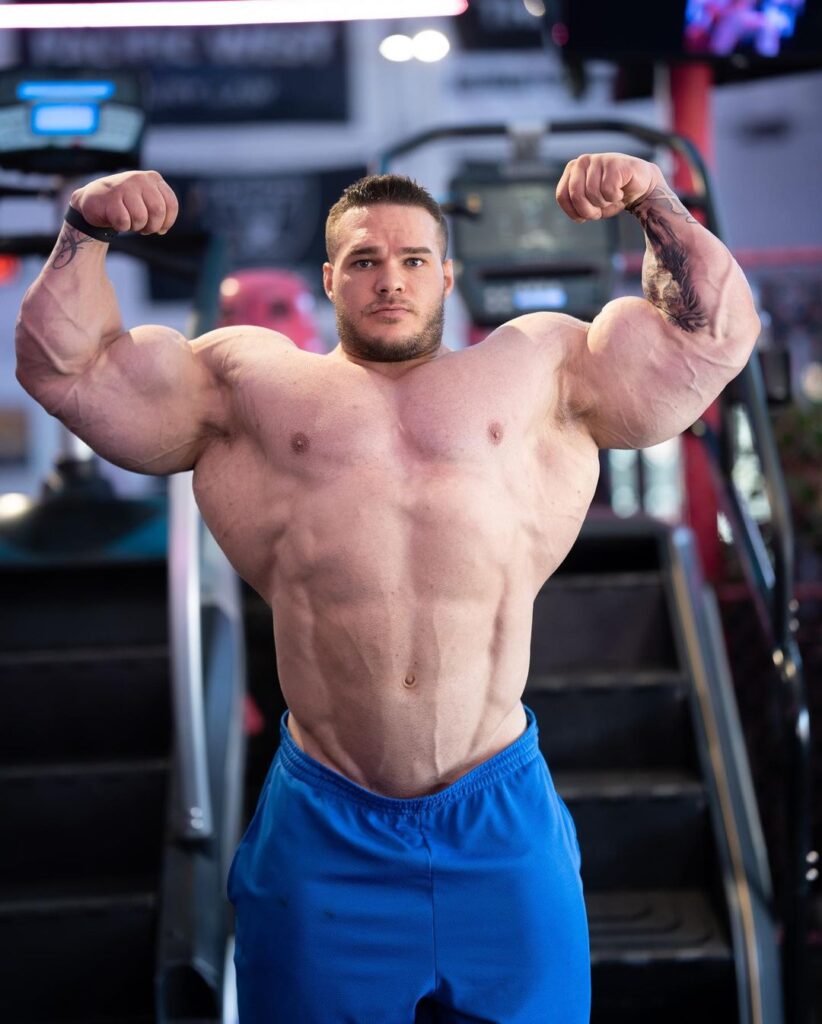 While committed to his bodybuilding career for now, Nick Walker made it clear no opportunity would be too big to walk away.
"I'm a bodybuilder, and my goal is to win Olympia, but let's just say next year I get an offer of something, I'm going to go for it…If I get an opportunity to act in something that is going to go viral or whatever, I'm going to take the opportunity and flourish with it," he stated.
Nick Walker elaborated he'd attempt juggling both bodybuilding and acting if feasible. But the demands of playing a significant role could necessitate leaving the sport behind.
From High School Drama to Potential Leading Man
According to Nick Walker, his interest in acting traces back to high school, where he participated in drama club. His mother frequently told him he had a talent for it, given his boisterous personality. He hasn't formally acted since Nick Walker believes he can take on diverse roles.
"I don't know, I've never done it yet, but I feel like I could be serious, funny, the action hero, or serial killer if they want me to be. I don't want to die first. I'm here to make a name," he said.
In terms of dream acting gigs, Nick Walker named Zack Snyder's epic 300 starring chiseled Gerard Butler. "I want to be a Spartan warrior. I want to f— s— up," Walker boldly claimed.
With his Herculean physique, Nick Walker was seemingly born to portray one of the mythical Greek soldiers.
From Bodybuilding Prospect to Top Olympia Threat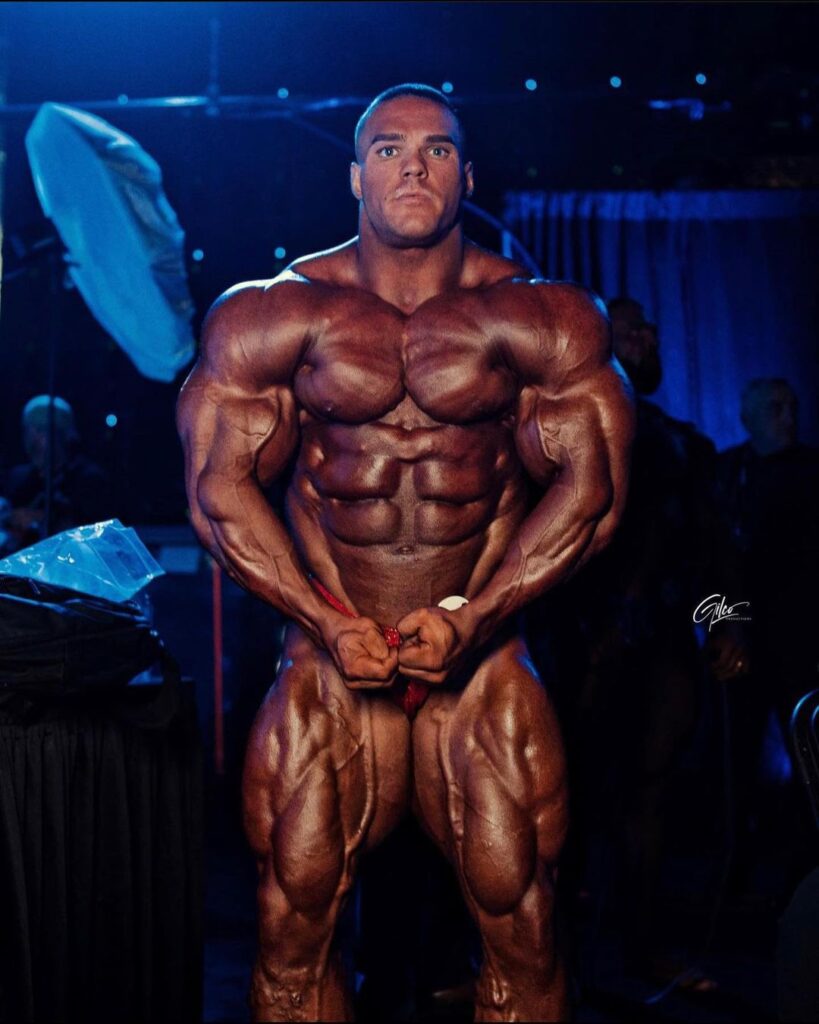 That NIck Walker would entertain leaving bodybuilding seems improbable, given his meteoric rise. After dominating his pro debut, he snagged two massive wins in 2021 to enter that year's Olympia, touted as the future.
Though an Olympia podium finish eluded him in 2021, Nick Walker improved dramatically for a 3rd place callout in 2022.
Now firmly entrenched as a top challenger, Nick Walker has predicted he'll be battling Dexter Jackson and reigning champ Hadi Choopan for the crown in 2023.
Nick Walker has taken the mass monster approach to an extreme level, even by bodybuilding standards.
His otherworldly muscle thickness, especially in the upper body, fuels comparisons to legends like Dorian Yates and Ronnie Coleman. However, Nick Walker's Structural shortcomings have left some skeptical that he can claim Olympia gold.
His wide waist and blocky midsection are common critiques, though his enormous legs help create a balanced physique.
For Nick Walker, rival Derek Lunsford appears to be the most significant obstacle to securing a Sandow statue. While respecting Hadi Choopan's imposing shape, he believes Derek Lunsford consistently presents a more complete look.
Of course, realizing his acting interests would require putting bodybuilding glory on hold. But entering his athletic prime, it's hard to fathom Nick Walker walking away before capturing the sport's ultimate achievement.
Lessons from The Mutant's Mindset
Regardless of whether he achieves his bodybuilding dreams, Nick Walker offers valuable insights on goal achievement for aspiring physique competitors.
He embodies the power of belief, envisioning Olympia's success years before turning pro. Nick Walker pours every ounce of energy into perfecting his physique because he expects nothing less than to be the best.
The Mutant also displays the perseverance required in bodybuilding. Early criticisms about his structure haven't deterred Nick Walker from tirelessly improving. He uses doubt as motivation to build on weaknesses.
Nick Walker accepts critique with class and constantly exhibits humility despite his abilities. Even entering Olympia as a top challenger, he respects the competition. Perhaps above all, Walker shows the sacrifices necessary to thrive in bodybuilding.
From grueling workouts to rigid dieting, he immerses himself fully in the lifestyle. Nick Walker makes no excuses – only the commitment to maximize his genetic gifts.
What the Future Holds
If Nick Walker maintains his trajectory, he appears destined for an Olympia title sooner rather than later.
However, his recent comments offer a reminder that bodybuilding represents just one potential path for the gifted 29-year-old.
Nick Walker may accomplish all he aims for in the sport and then successfully transition to acting just as icons Arnold Schwarzenegger and Lou Ferrigno did before him.
But for now, the thrill of top-level competition remains Nick Walker's focus. He understands achieving the Sandow requires his complete dedication. Once he reaches that pinnacle, the Mutant may set his sights on Hollywood.