Nick Walker, a rising star in the bodybuilding world, is gearing up for the highly anticipated 2023 Mr. Olympia competition. With his sights set on redemption, Nick Walker aims to challenge his rival, Derek Lunsford, for the top spot.
In a recent interview, Walker expressed his confidence and discussed his preparations for the event.
This article delves into Walker's journey, his predictions, and the fierce competition that lies ahead at the prestigious Mr. Olympia contest.
A Surprising Twist in the 2022 Mr. Olympia
The 2022 Mr. Olympia witnessed a remarkable upset as former champion Mamdouh 'Big Ramy' Elssbiay was dethroned.
The battle for gold intensified between Hadi Choopan, Derek Lunsford, and Nick Walker. Ultimately, Choopan emerged as the victor, while Walker secured an impressive third-place finish.
Derek Lunsford, a former 212 Olympia contender, claimed the second-place spot. This unexpected event set the stage for an exciting rivalry between Walker and Lunsford.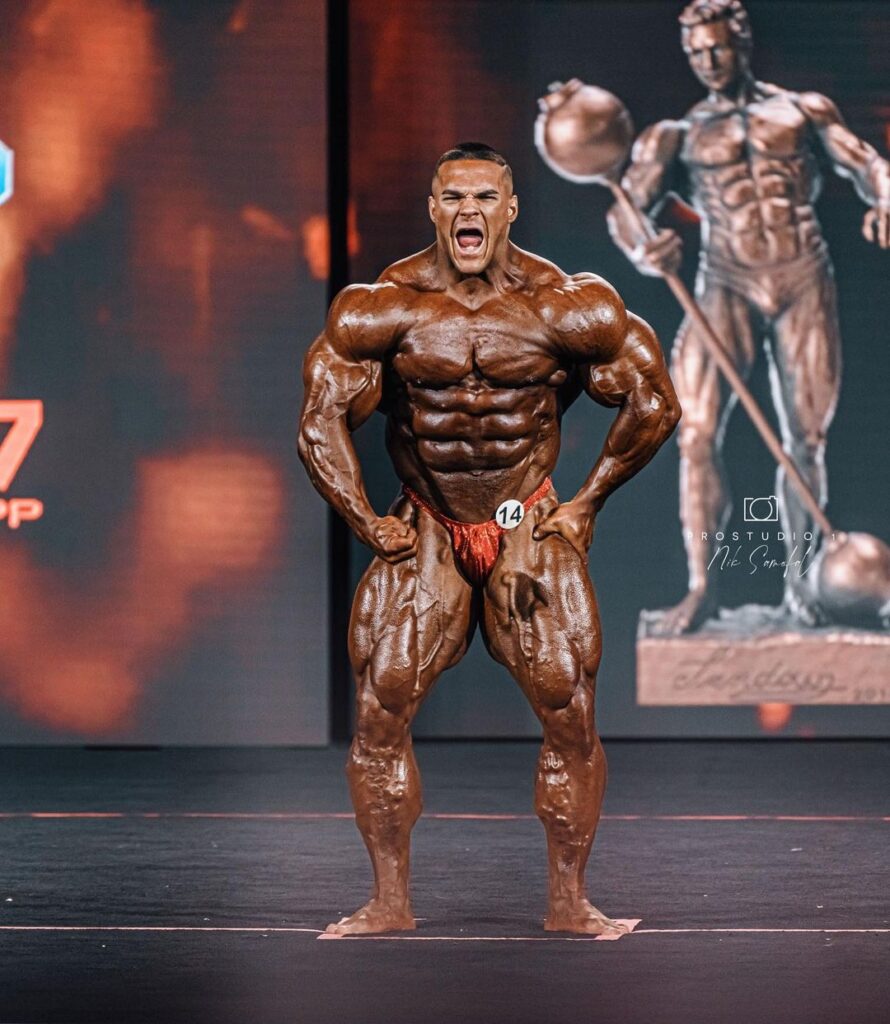 Nick Walker's Continued Progress
Building on his success at Mr. Olympia, Nick Walker participated in the 2023 Arnold Classic on short notice.
Despite facing tough competition from Samson Dauda and Andrew Jacked, Walker emerged as the champion.
His victory sparked discussions about judging standards within the bodybuilding community.
As he looks ahead to Mr. Olympia, Walker remains confident in his abilities and dismisses the notion of Dauda posing a threat to the title.
Front-runners and Bold Predictions
Leading up to the 2023 Mr. Olympia, fans and veterans of the sport have voiced their opinions on the potential winners.
Eight-time Mr. Olympia champion Ronnie Coleman expressed his belief that Lunsford would triumph over Hadi Choopan in their upcoming rematch.
Conversely, Walker firmly believes this year will be his time to shine. With the contest returning to Orlando, Florida, Walker feels that everything is aligned for him to claim victory.
Reflecting on the previous year, Nick Walker acknowledged the impact of not having his coach, Matt Jansen, for most of his off-season.
Jansen oversees Walker's diet, training, and supplementation, and the absence has affected his results.
However, Walker assures his fans that this will not happen in 2023.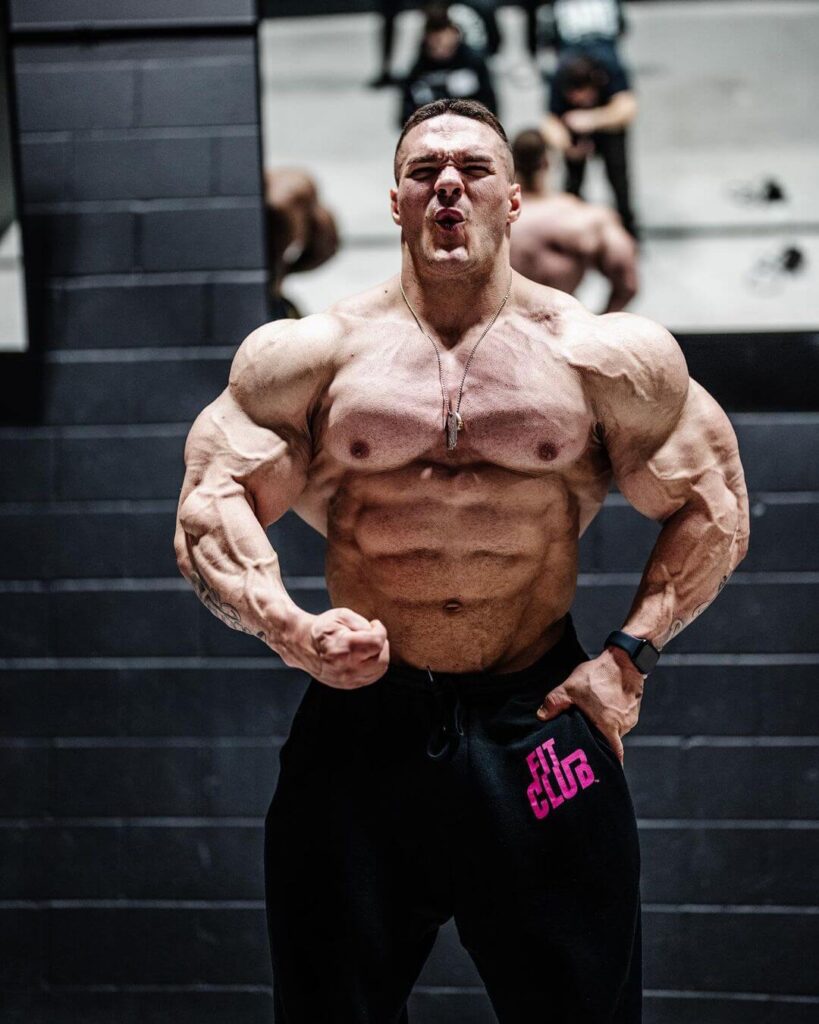 With a focused mindset, an optimal 20-week preparation period, and minimal travel distractions, Walker believes all the pieces are in place for him to succeed.
In a recent interview, Walker discussed the potential outcome of a Lunsford versus Choopan showdown.
Expressing his confidence in Lunsford's abilities, Walker believes his rival would emerge victorious.
He acknowledges Choopan's past accomplishments but suggests that Lunsford's complete physique, both front, and back, gives him the edge.
Nick Walker feels that he and Lunsford will ultimately face off in the final two of the competition.
Despite losing 10 pounds during a recent trip to Canada, Walker assures fans that his body has rebounded well, as he now weighs 293 pounds.
His off-season cardio routine consists of 20 minutes six days a week. Walker incorporates abs training and sometimes hits the gym for additional crunches.
Comparatively, he has consumed less food during this off-season, relying on his genetic predisposition for muscle growth.
The Anticipation Builds
As the 2023 Mr. Olympia draws nearer, the anticipation surrounding Nick Walker's performance escalates.
His determination, improved preparations, and fierce rivalry with Derek Lunsford adds an electrifying element to the competition.
With a growing fan base and a desire for redemption, Walker aims to seize the opportunity and make his mark on the prestigious bodybuilding stage.
The Takeaways
Nick Walker's drive to succeed and his unwavering belief in his abilities set the stage for an exciting battle at the 2023, Mr. Olympia.
With his eyes fixed on the top spot, Walker aims to challenge Derek Lunsford and prove that this is indeed his year.
As the bodybuilding world eagerly awaits the competition, all eyes will be on these two remarkable athletes as they vie for bodybuilding supremacy.