In the thrilling world of bodybuilding, Nick Walker is a name that commands attention. The Men's Open Pro has set his sights on the coveted 2023 Mr. Olympia title, and in a recent interview on the Mutant and the Mouth Podcast, he delved into a range of topics that shed light on his journey, preparation, and aspirations in the bodybuilding arena.
The Rise of "The Mutant" Nick Walker
Nick Walker's ascent in the IFBB Pro League has been nothing short of spectacular. His career took off when he secured the gold medal at the 2021 New York Pro, a remarkable feat considering it was only his second Pro contest.
He continued to defy expectations by winning the 2021 Arnold Classic, marking his debut in Columbus, Ohio, with another triumph.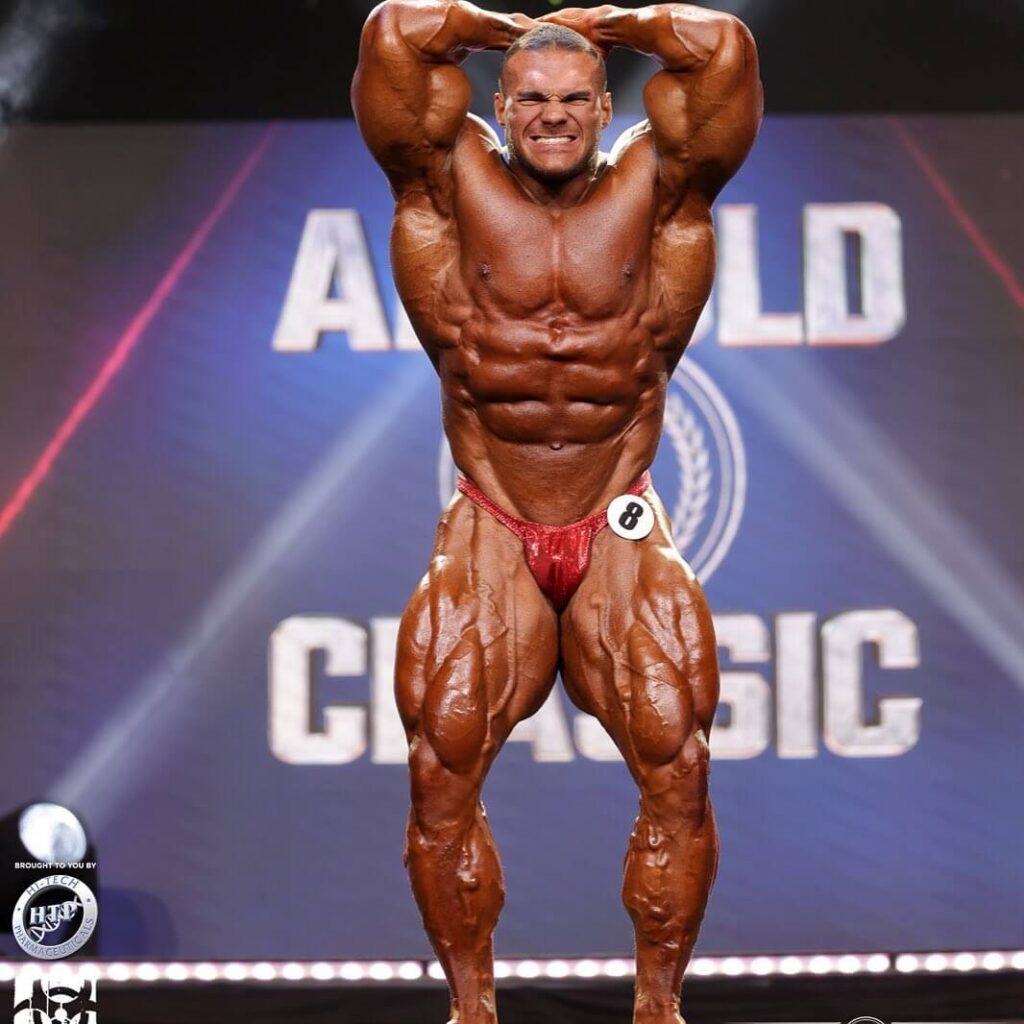 However, his true test came at the Mr. Olympia competition, where he placed fifth. Undeterred by this outcome, Nick Walker took the opportunity to refine his training, diet, and supplement regimen during the off-season.
His focus was on tightening his waist and adding mass to his legs, setting the stage for the transformation that would follow.
The Evolution of "The Mutant"
As the 2022 Mr. Olympia approached, it was evident that Nick Walker had undergone a significant transformation.
With a new look and a renewed determination, he stepped onto the stage in Las Vegas, Nevada, ready to face the competition.
While Hadi Choopan clinched the Mr. Olympia title that night, Nick Walker secured the Olympia People's Champ Award, a testament to his growing presence in the sport.
Fast forward to 2023, and Nick Walker is in the midst of his preparations for the upcoming Mr. Olympia competition.
Notably, he revealed that his current weight stands at 281 pounds, marking a new low for him during contest prep.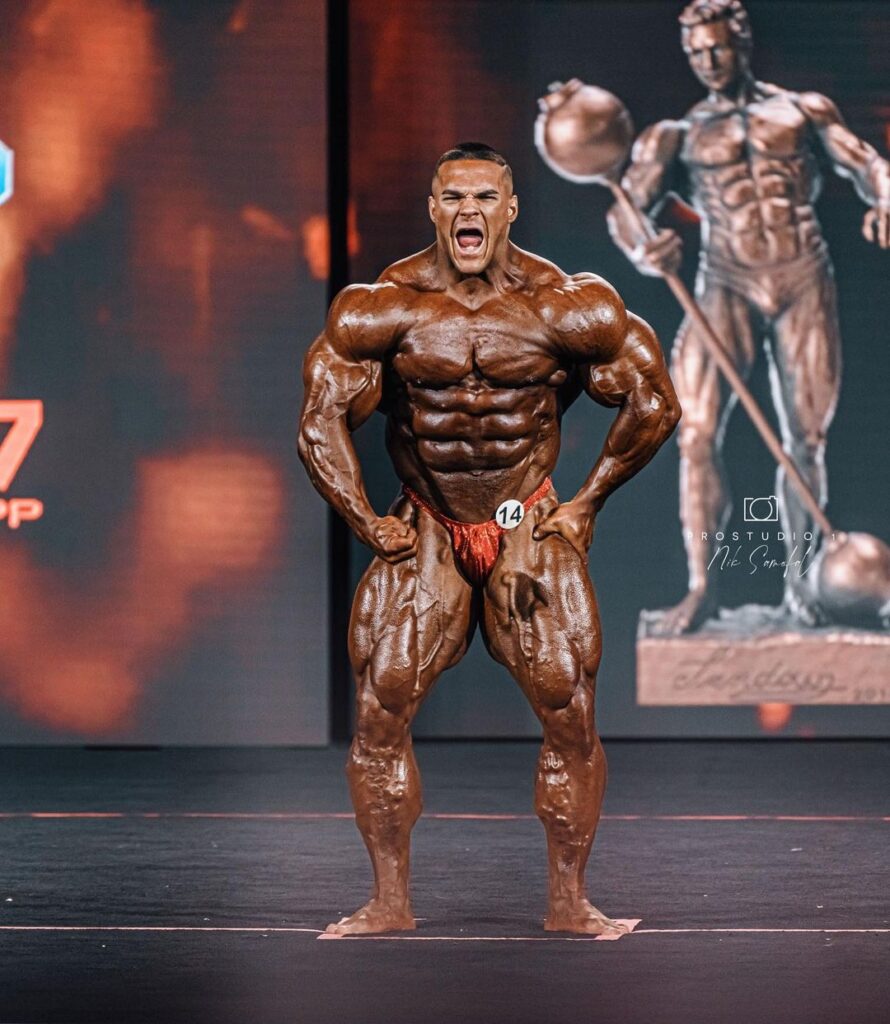 His trainer, Matt Jansen, has implemented a strategic approach to his diet, incorporating high-day meals in a way that rejuvenates and sustains his progress.
Despite the skeptics who have claimed that his physique has reached its peak, Nick Walker remains resolute in his pursuit of improvement.
He boldly stated that he had added size to every area that required attention, asserting, "I'm bigger in every area that I needed to be bigger in, and my waist is tighter."
He singled out his arms, upper chest, and quad sweeps as areas that have witnessed dramatic improvements.
The Competition and Predictions
Nick Walker is well aware of the competitive landscape awaiting him at the 2023 Mr. Olympia. He particularly highlighted the momentum of Samson Dauda, expressing confidence that Dauda will be a formidable contender.
He anticipates a highly competitive top-five lineup this year, emphasizing the dedication of the athletes to achieving peak conditions.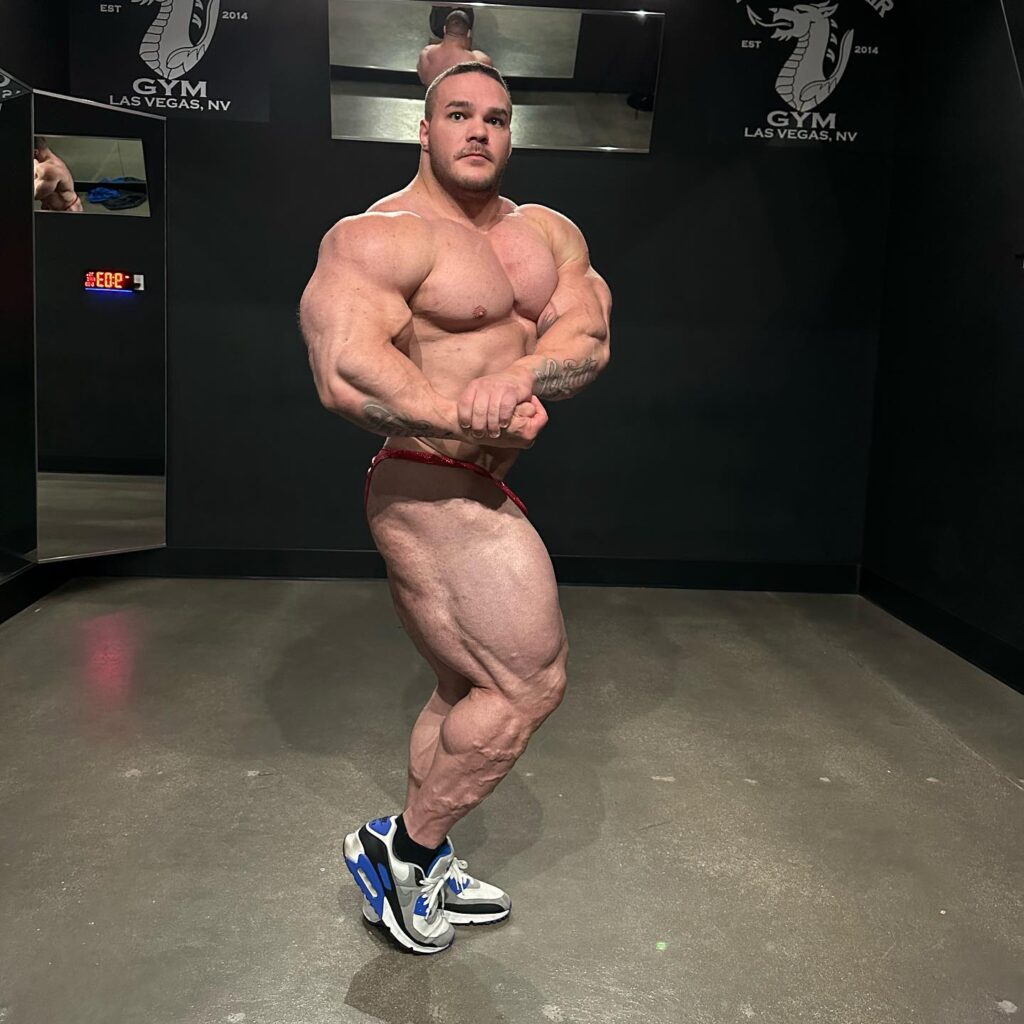 Nick Walker also shared his predictions for the top five finishers at the Mr. Olympia, placing himself in the first position, followed by Derek Lunsford, Hadi Choopan, Samson Dauda, and Brandon Curry.
While he acknowledged Andrew Jacked's potential for a top-five finish, he believes that Samson Dauda's filled-out frame gives him the edge in this elite group.
A Competitive Mindset and Future Ambitions
Nick Walker's unwavering determination to excel in bodybuilding can be traced back to his competitive nature, honed during his days as an athlete in other sports.
He always aimed to be the best, whether it was on a team or individually, and that drive continues to fuel his journey in bodybuilding.
In discussing his approach to performance-enhancing drugs during contest prep, Nick Walker revealed a preference for smaller, more frequent doses as he leans out.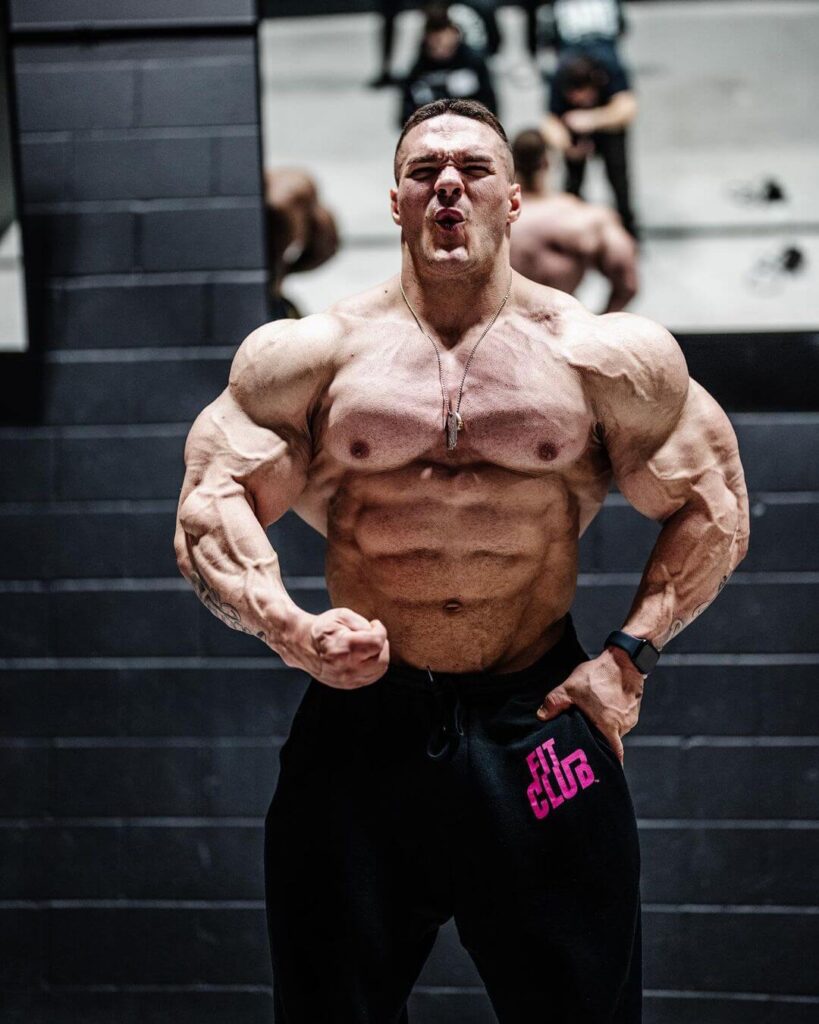 He also shared an intriguing pre-fight ritual: a mini bottle of vodka to calm nerves, a tradition he follows alongside his coach, Matt Jansen.
Facing the Future
When it comes to the topic of retirement, Nick Walker envisions continuing to compete well into his 40s, though he acknowledges that life can be unpredictable.
He remains committed to his bodybuilding career and hopes to secure multiple Olympia and Arnold titles before considering other ventures.
Outside of bodybuilding, Nick Walker has his eye on various business opportunities, including supporting his partner Maria in her sauce business and exploring investments in houses, gyms, and other ventures.
He even hinted at the possibility of pursuing a career in Hollywood if the right opportunity presented itself.
In conclusion, Nick Walker's journey in bodybuilding is marked by determination, continuous improvement, and an unyielding commitment to his craft.
As he gears up for the 2023 Mr. Olympia, fans eagerly await his return to the stage, where "The Mutant" aims to solidify his place among the sport's elite. His story is a testament to the relentless pursuit of greatness in the world of bodybuilding.