The 2023 Men's Physique Olympia sent shockwaves through the bodybuilding world with an unexpected turn of events and a surprising champion.
This competition marked a significant shift, not only in results but also in the rules governing the division.
As the weight caps for the Men's Physique division were increased, the defending champion, Erin Banks, found himself slipping two ranks to secure the bronze position. It was a moment that left fans and athletes in awe.
Brandon Hendrickson, a three-time Men's Physique Olympia champion, earned the silver medal in this intense showdown.
However, the biggest twist came in the form of Ryan Terry, who, for the first time in his nine Olympia appearances, secured the gold.
This unexpected victory reshaped the Men's Physique division, signaling a change in the hierarchy of elite physique athletes. One name notably absent from the winner's circle was that of Jeremy Buendia.
A four-time Men's Physique Olympia champion (2014-17), Jeremy Buendia had made a remarkable return to the competitive bodybuilding stage after a hiatus following his loss of the Olympia crown to Brandon Hendrickson in 2018.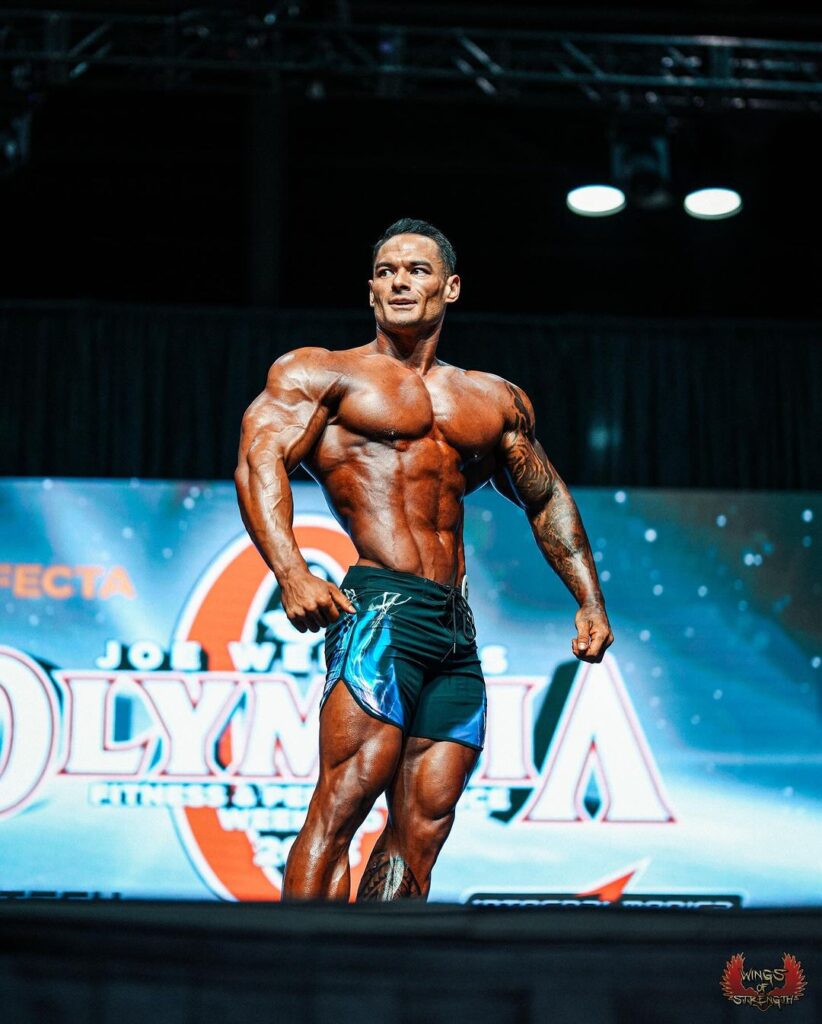 The bodybuilding community had eagerly anticipated Jeremy Buendia's return, considering his storied career. However, his comeback was marked by an eighth-place finish in the 2023 Men's Physique Olympia.
Jeremy Buendia, in a reflective video posted on his YouTube channel on November 6, 2023, shared his thoughts on competing against the world's finest Men's Physique athletes.
He discussed the evolution of the division during his absence and, most importantly, his commitment to regaining his position on the Men's Physique Olympia stage in 2024 to secure his fifth Olympia title.
The 2023 Men's Physique Olympia, despite its challenges, provided valuable insight into the competitive landscape.
Jeremy Buendia, whose scorecard placed him at 40 in the official results, was among 46 elite competitors vying for the prestigious title.
Here are the complete results for the 2023 Men's Physique Olympia: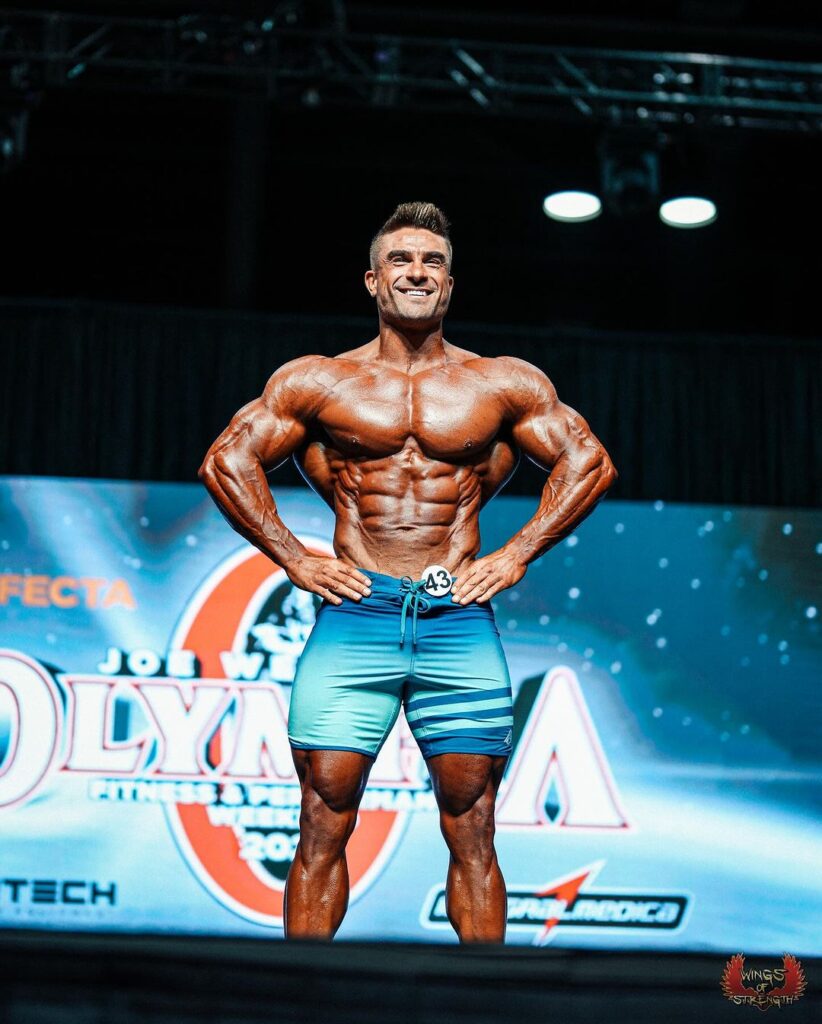 Mahmood Al-Maghrabi — 80 (T-16)
Anderson Arruda — 80 (T-16)
Adeyemi Awoyemi — 80 (T-16)
Victor Manuel Ramirez Chavez — 80 (T-16)
Rodrigue Chesnier — 80 (T-16)
Emmanuel Costa — 80 (T-16)
Ismael Dominguez — 80 (T-16)
Febo Gambacorta — 80 (T-16)
Mehdi Kabbadj — 80 (T-16)
Yoon Sung Lee — 80 (T-16)
Vinicius Mateus Veiro Lima — 80 (T-16)
Benquil Marigny — 80 (T-16)
Jeremiah Maxey — 80 (T-16)
Rafael Oliveira — 80 (T-16)
Joven Sagabain — 80 (T-16)
Derrick Stevenson — 80 (T-16)
Ming Chieh Tsai — 80 (T-16)
The 2024 Olympia is scheduled for October 10-13, 2024, in Las Vegas, Nevada.
It remains to be seen how Jeremy Buendia's off-season adjustments will align with the requirements of the modern-day Men's Physique division, characterized by adjusted weight caps.
His fans and the bodybuilding world at large are eager to witness whether he can improve upon his eighth-place finish from 2023.
If Jeremy Buendia were to ascend to the pinnacle of the Men's Physique division in 2024, it would mark a remarkable decade between his first Olympia victory in 2014 and the potential recapture of the prestigious title.