Akim Williams is an American Social Media Star and IFBB Pro Bodybuilder known for competing in the Men's Bodybuilding-Open class at Mr. Olympia against some of the best bodybuilders in the world.
Born on August 20, 1984, in Grenada, USA, Akim played football, baseball, and boxing in High School before earning his degree in Computer Science from Long Island University, Brookville, New York.
Akim debuted in NPC Junior Nationals in Men's Bodybuilding in 2011 and won the North American Championships at 29. In 2014, he made his pro debut by competing in IFBB New York Show and winning his pro card at 32 after winning the IFBB Tampa Pro Show.
He competed against Phil Heath, Shawn Rhoden, Dexter Jackson, Big Ramy, William Bonac, and Roelly Winklaar at Olympia 2016 and finished 15th.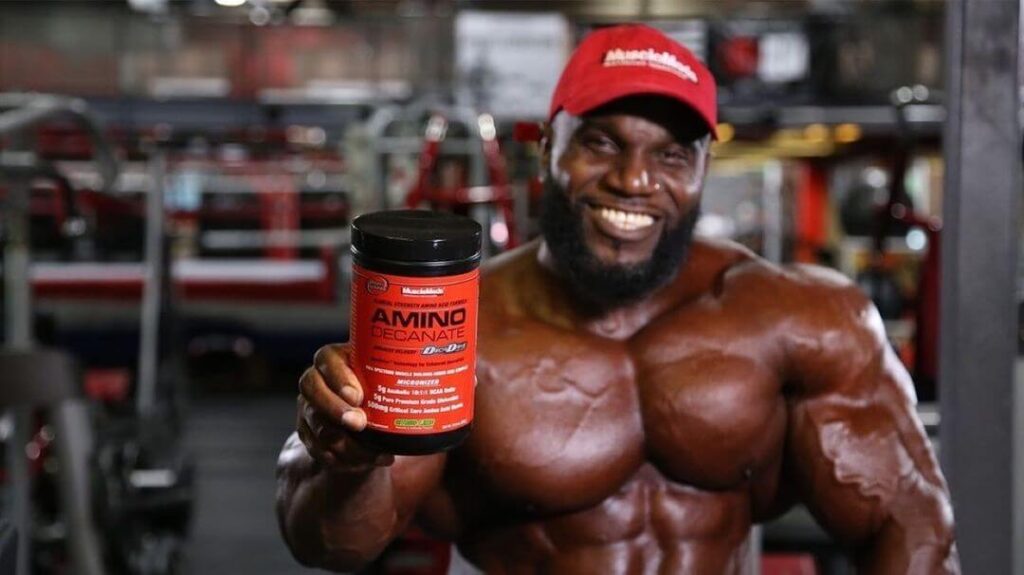 In 2019, Akim finished second place at IFBB Indy Pro and sixth at the Olympia 2020. Akim's bodybuilding history includes numerous other achievements, such as winning the IFBB Chicago Pro in 2020.
In 2021, he participated in IFBB Puerto Rico Pro Show and Olympia 2021 and finished ninth. In 2022, Akim Williams got 16th place at the Olympia 2022 in the Men's Open Bodybuilding Category.
In 2023, he competed at the Arnold Classic 2023 and got 6th place in the Men's Bodybuilding Open Class after competing against Samson Dauda, Nick Walker, Andrew Jacked, Big Ramy, and Shaun Clarida.
Akim Williams Diet Plan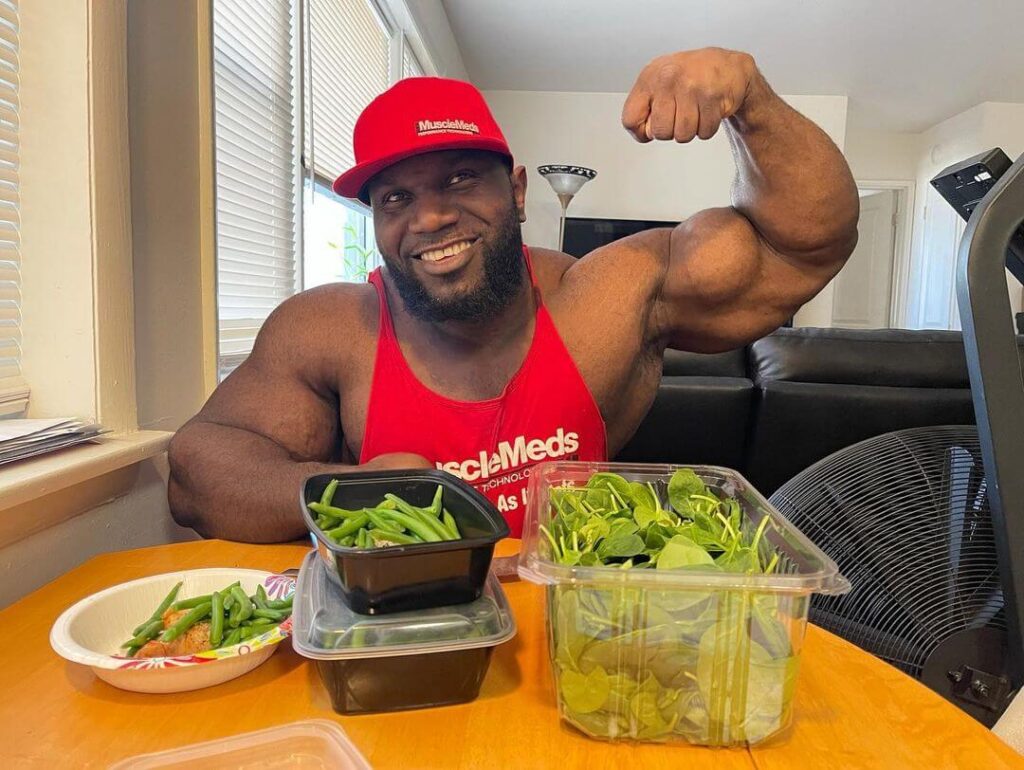 Bodybuilder Akim Williams discussed his past competitions and plans for the Olympia 2023. He has been competing since 2013 and has become a promising contender in the Men's Open division.
Williams has a strict diet plan that includes carb cycling and clean foods. He avoids cheat meals and focuses on the hardcore diet throughout his prep. He has learned from his past experiences and ensures that he has the meals to keep him going while waiting backstage.
Williams will compete against other notable bodybuilders at the Olympia 2023, including Nick Walker, Samson Dauda, Andrew Jacked, Big Ramy, Derek Lunsford, and Mr. Olympia 2022 Hadi Choopan.
Williams aims to redeem himself after his disappointing performance at the 2022 Mr. Olympia, where he failed to capitalize on his momentum and placed 16th.
Akim Williams Meal Plan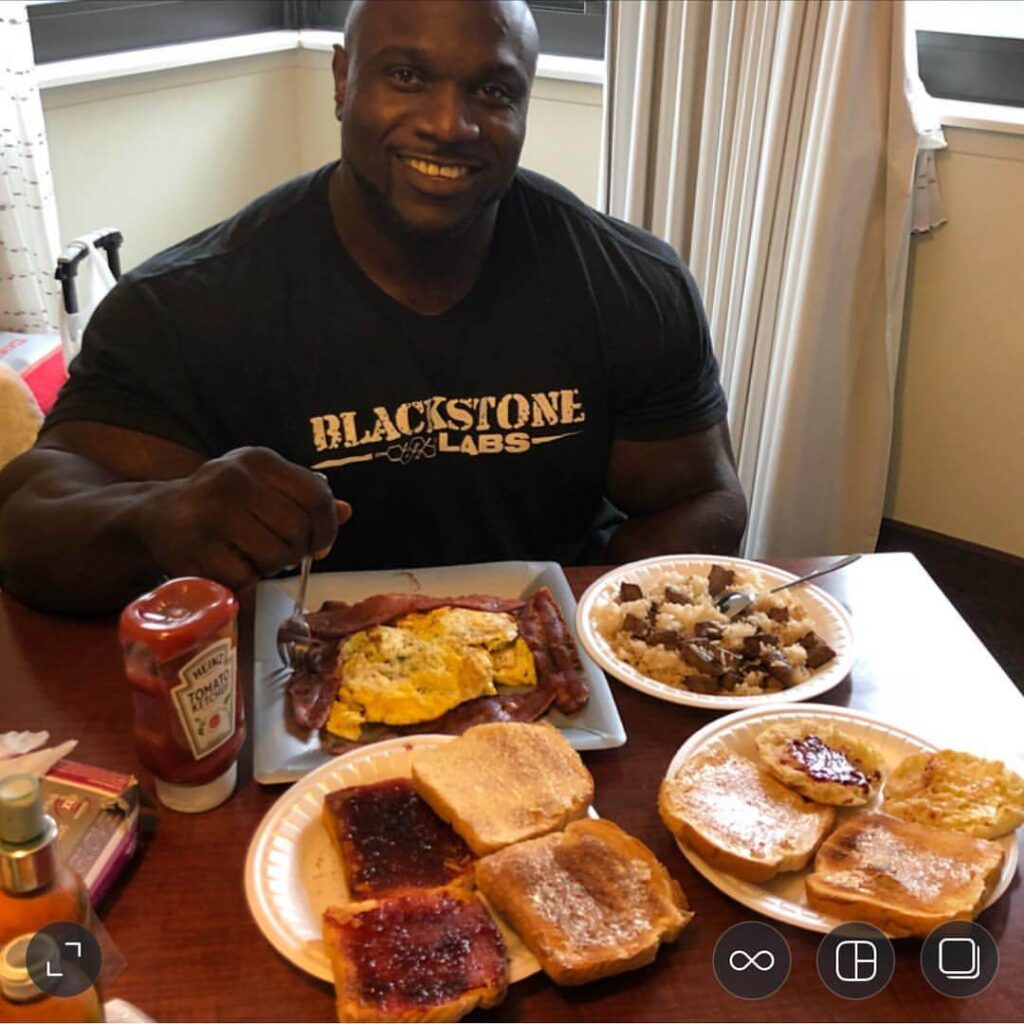 Akim Williams' diet consists mainly of lean protein sources, such as turkey, chicken, and eggs, and vegetables like spinach, asparagus, and broccoli. He takes five meals daily to fuel his colossal frame and maintain his physique.
He also takes multivitamins to support his nutritional needs. The meals are designed to provide a specific number of calories, fat, carbohydrates, and protein to support his bodybuilding goals.
Poached Whole Eggs 6
Active sport Multivitamin 4
Mixed Greens 1 cup
Lean ground turkey 7oz
Spinach 1 cup
Lean ground turkey 7oz
Spinach 1 cup
Chicken 250 g
Broccoli 1 Cup
Sweet potato 200 g
Lean ground turkey 250 g
Spinach 1 cup
Stalks Asparagus 10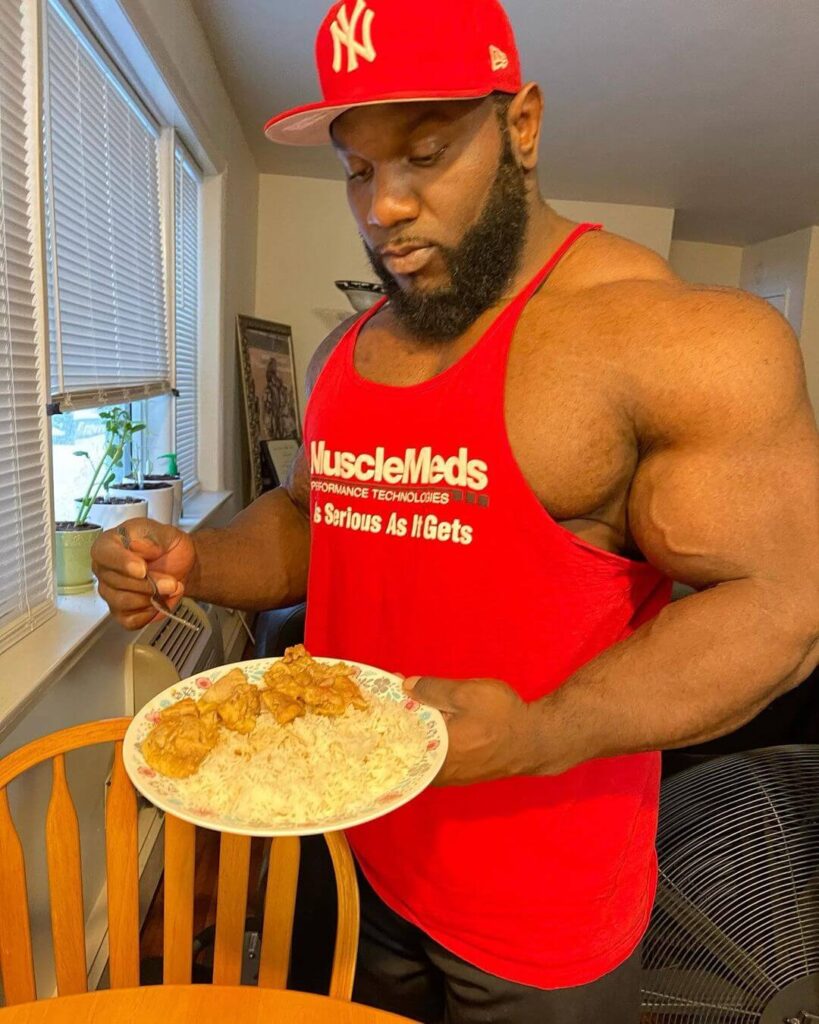 Here are some of the supplements that Akim Williams uses in his diet plan:
Protein powder is a great way to get extra protein in your diet. It can be used to make shakes and smoothies or added to oatmeal or yogurt.
A pre-workout supplement can help you to improve your performance during workouts. It typically contains caffeine, creatine, and other ingredients that can help to increase energy, focus, and strength.
Creatine is a natural substance that can help to improve muscle strength and power. Bodybuilders and athletes often take it.
Akim Williams uses a variety of supplements in his diet plan. Some of the brands that he uses include:
Optimum Nutrition
Dymatize
BSN
Cellucor
Muscletech
Gaspari Nutrition
NutraBio
Akim Williams trains six days a week, with a split that focuses on the chest, back, shoulders, arms, legs, and abs.
He typically does four sets of 8-12 repetitions for each exercise, with a challenging weight that allows him to maintain proper form. He also includes a variety of compound exercises in his routine, which work for multiple muscle groups at once.
Monday: Chest
Bench press
Incline dumbbell press
Dumbbell flyes
Cable crossovers
Chest dips
Tuesday: Back
Barbell rows
Lat pulldowns
Face pulls
Pull-ups
Seated cable rows
Wednesday: Shoulders
Overhead press
Front raises
Bent-over rows
Shrugs
Lateral raises
Thursday: Arms
Triceps pushdowns
Close-grip bench press
Bicep curls
Hammer curls
Preacher curls
Friday: Legs
Squats
Hamstring curls
Calf raises
Leg press
Leg extensions
Saturday: Abs
Crunches
Leg raises
Hanging leg lifts
Russian twists
Planks
Sunday: Rest
Akim Williams also ensures plenty of rest and sleep, which are essential for muscle growth and recovery. He typically sleeps for 8-10 hours daily.