Certain athletes stand out in bodybuilding for their exceptional physiques and unique qualities. One such athlete is Rubiel Mosquera, known as Neckzilla, who has garnered attention for his remarkable neck muscles.
Despite facing challenges, Mosquera has continuously inspired spectators and rival athletes with his unwavering dedication and outstanding achievements.
Alongside renowned bodybuilders like Big Ramy, Blessing Awodibu, Nick Walker, and Brandon Curry, Nexzilla is ready to embark on his ongoing journey and compete, fully committed to his training and nutrition as he sets his sights on future tournaments.
His remarkable presence serves as a reminder of the distinctiveness and individuality each athlete brings to bodybuilding.
Rubiel Mosquera, also known as "Neckzilla," has gained attention in the bodybuilding community for his remarkable neck muscles.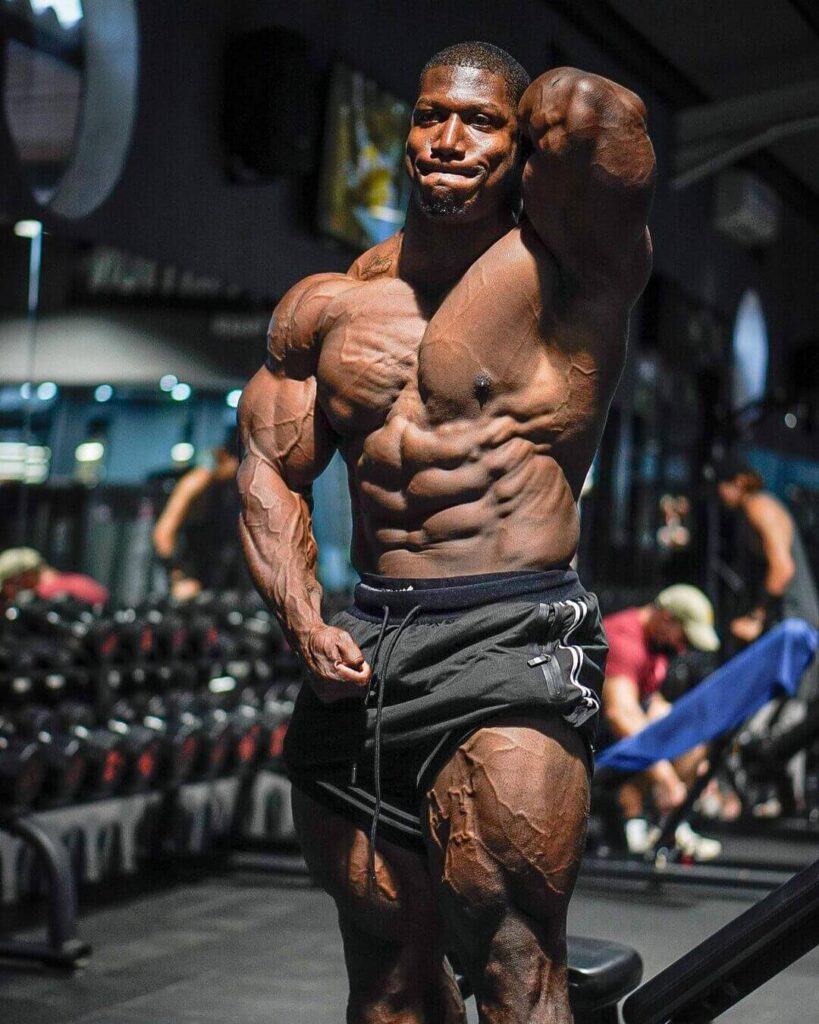 While the neck is not an area that bodybuilders typically focus on specifically, Rubiel's neck development is genuinely exceptional.
His solid physique, characterized by good size and balanced proportions, adds to his overall appeal. However, his unusually developed neck sets him apart, contributing to his growing popularity.
Rubiel Mosquera's impressive physique has positioned him as a potential competitor against renowned bodybuilders such as Big Ramy, Blessing Awodibu, Nick Walker, Brandon Curry, Charles Griffen, Nathan De Asha, and Hunter Labrada.
With his muscular physique and unique neck development, Rubiel has the potential to make waves in the bodybuilding industry and compete on the same stage as these notable athletes.
Mosquera displayed a deep commitment to maintaining an active lifestyle from a young age. He possessed a natural talent for body shaping and muscle growth, setting the foundation for his future success in the bodybuilding industry.
Mosquera solidified his place in the bodybuilding community by participating in his first professional event, the 2019 IFBB Elite Pro-South America.
Despite being a novice, he showcased his incredible physique and secured second place in the men's bodybuilding division.
Later that same year, Mosquera claimed the first-place title in the men's bodybuilding category at the South American Championships, further establishing his prowess.
The Rise of Neckzilla
While Mosquera possesses an impressive overall physique, his most distinguishing feature is his neck, earning him the nickname "Neckzilla."
Standing with a neck diameter of 20 inches at its thickest point, Neckzilla's dedication and unique traits have contributed to his prominent presence in the bodybuilding community.
In 2020, he faced a temporary setback due to undisclosed issues, resulting in a brief absence from competition. However, he triumphantly returned in 2021, securing fifth place in the highly competitive Mr. and Mrs. Europe Pro pageant.
At the Elite Pro-South American Championships the following year, he successfully defended his championship title, solidifying his position as a formidable contender.
Neckzila Bodybuilding History
2022, IFBB Elite Pro, Miss, and Mister Europe Elite Pro, Men's Bodybuilding, 3rd
2022, IFBB Elite Pro, Mr. Universe Elite Pro, Women's Bikini-Fitness, 3rd
2021, IFBB Elite Pro, South American Championships, Men's Bodybuilding, 1st
2021, IFBB Elite Pro, Mr. Universe Elite Pro, Men's Bodybuilding, 10th
2021, IFBB Elite Pro, Mr. and Ms. Europe Pro, Men's Bodybuilding, 5th
2019, IFBB Elite Pro, Cancun, Men's Bodybuilding, 3rd
2019, IFBB (Amateur), South American Championships, Men's Bodybuilding – over 100 kg, 1st
2019, IFBB Elite, Pro South America, Men's Bodybuilding, 2nd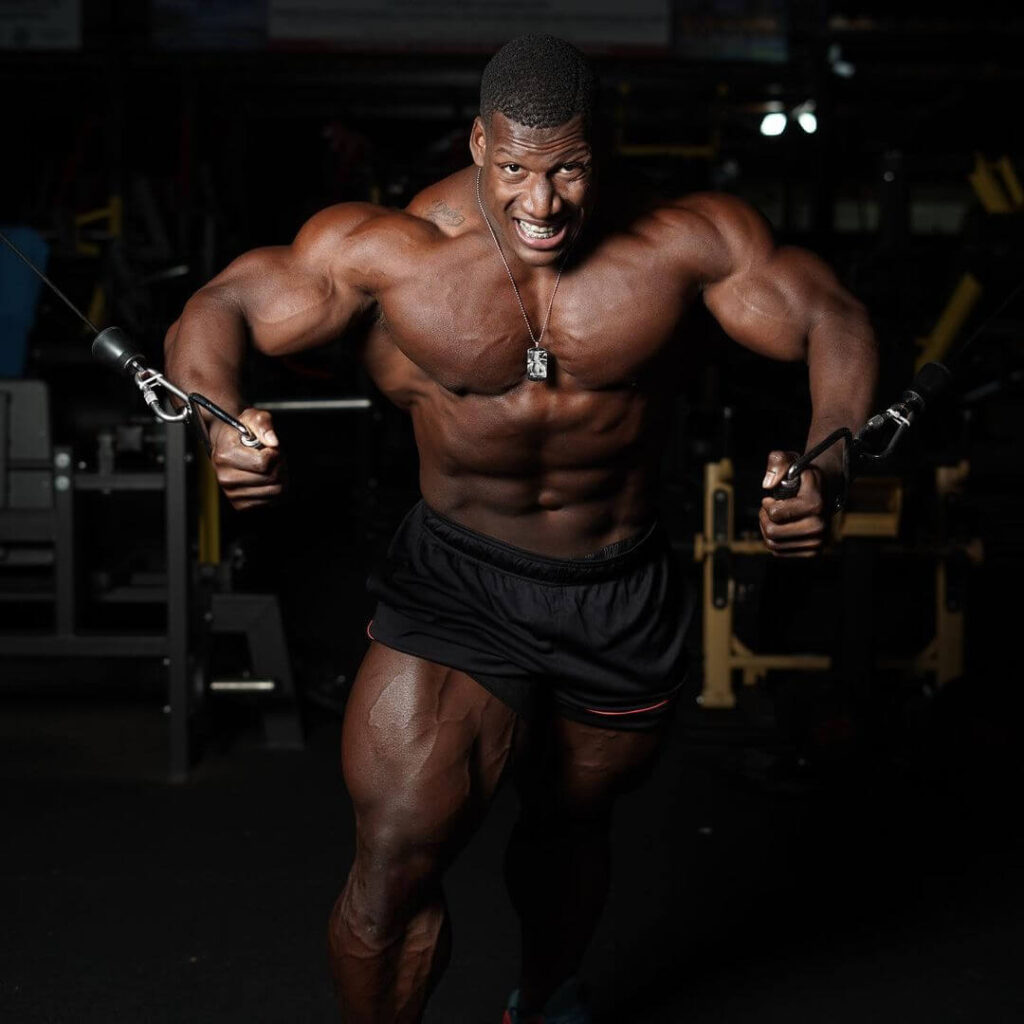 Neckzilla's workout regimen is carefully tailored to ensure muscle activation and growth. He incorporates a mix of isolated exercises with higher repetitions and heavy weightlifting with fewer repetitions per set.
This combination allows him to maintain a well-rounded physique and continuously push his limits. Understanding the significance of proper nutrition, Nexzilla makes significant adjustments to its diet when preparing for competitions.
He eliminates refined white bread from his meals, prioritizes protein intake from various sources, and avoids carbohydrates, sweets, and cereals.
By adopting this approach, he effectively maintains his muscular mass while consuming fewer calories than he spends.
The Takeaways
Rubiel "Neckzilla" Mosquera's journey in bodybuilding is nothing short of extraordinary. His exceptional neck muscles and unwavering dedication have made him a force to be reckoned with in the sport. 
Despite facing challenges, he has consistently showcased his remarkable physique and achieved notable success on various stages.
As Neckzilla continues to push the boundaries of his abilities and compete alongside the best in the industry, his inspiring story serves as a testament to the unique qualities and individuality each athlete brings to the world of bodybuilding.