The 2023 Lenda Murray Atlanta Pro bodybuilding show occurred on Saturday, July 15, 2023, in Atlanta, GA. This event, organized by the esteemed eight-time Mr. Olympia winner Lenda Murray, featured competitions across nine divisions of the IFBB Pro League.
The winners of each division have earned their qualifications to compete in their respective categories at the highly anticipated 2023 Olympia Weekend in Orlando, FL, scheduled for November 2-5, 2023.
Best Bodybuilders to Watch at the Show
Here are some best Bodybuilders to watch at the 2023 Lenda Murray Atlanta Pro Bodybuilding Show.
Diego A. Guerra Montoya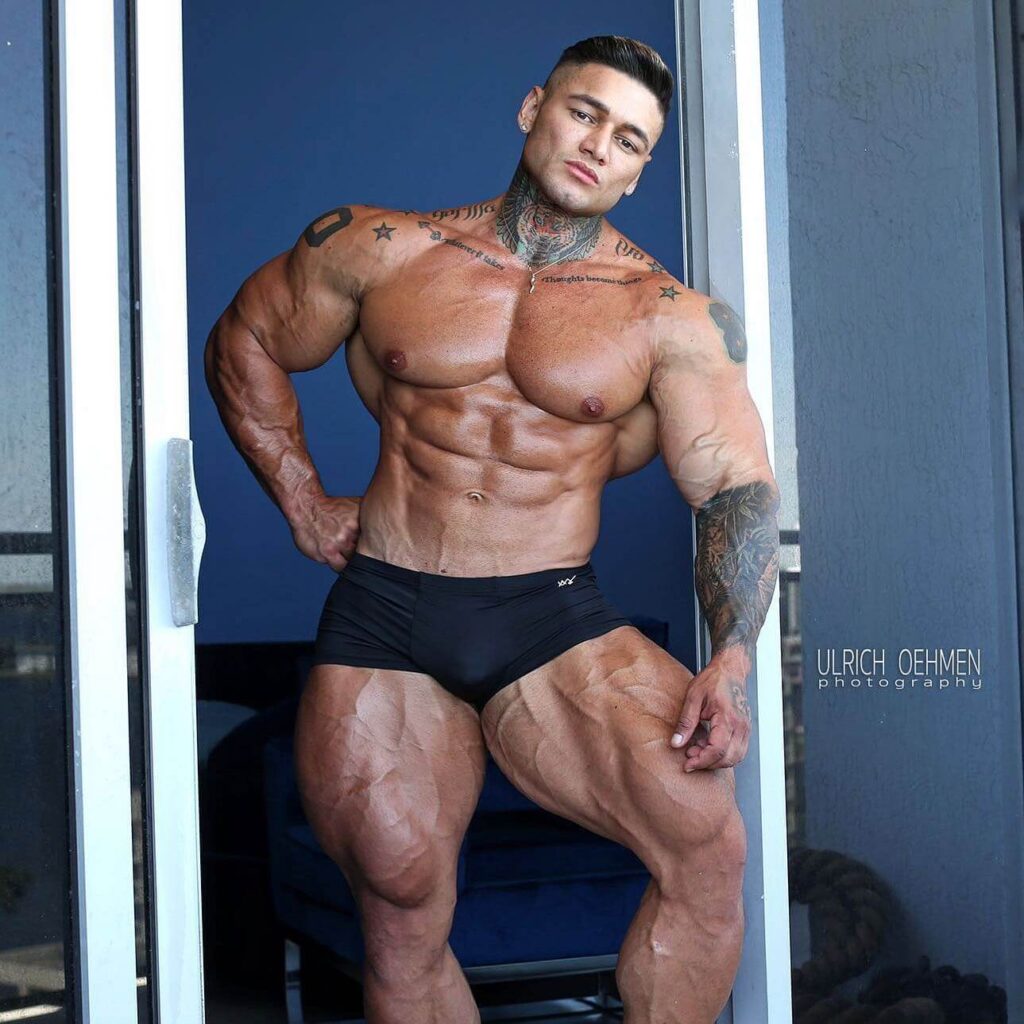 Diego A. Guerra Montoya made waves in his pro debut at the 2023 New York Pro, narrowly missing the top spot and placing second to champion Kerrith Bajjo.
Diego showcased remarkable size, shape, and definition, leaving a lasting impression on fans and judges.
With his potential to match or surpass his previous performance, Diego aims to secure a spot at the Olympia, solidifying his position as a rising star in the 212 Division.
Jason Hebert
Jason Hebert took a break during the 2022 season but triumphantly returned to the stage at the 2023 New York Pro.
Surprised by fans and judges, Jason claimed the bronze medal with notable improvements, signaling his return to top form. Although he has yet to win a pro contest, Jason's chances are promising in Atlanta.
A victory at the Lenda Murray Atlanta Pro would not only be a significant milestone. Still, it would also secure his qualification for the Olympia, marking his first appearance on that esteemed stage.
John Jewett
John Jewett brings a wealth of experience to the 212 Division. Having previously placed as high as fourth in the 212 Olympia in 2019, John faced a setback in 2020, placing 13th.
However, he made a strong comeback, finishing ninth overall in the 2021 212 Olympia. After opting out of the 2022 season, John is set to make his 2023 season debut at the Lenda Murray Atlanta Pro.
John's determination and drive remain unwavering despite not securing a contest victory since the 2019 Tampa Pro.
With his sights set on this competition, he aims to make a statement and reclaim his spot among the elite in the 212 Division.
MayLa Ash
MayLa Ash, a Women's Bodybuilding legend, is expected to be a top contender at the 2023 Lenda Murray Atlanta Pro.
With an impressive track record, including a second-place finish to Andrea Shaw at the 2022 Rising Phoenix World Championships, MayLa Ash has established herself as a force to be reckoned with in the division.
Having competed in Figure and Women's Physique before transitioning to bodybuilding, MayLa Ash brings a unique blend of muscularity, symmetry, and stage presence to the stage.
Her highest placement at the prestigious Mr. Olympia event was a remarkable fourth place in 2020.
With two wins already in her current division, MayLa Ash enters the Atlanta Pro as one of the favorites, aiming to solidify further her reputation as a dominant force in women's bodybuilding.
Michaela Aycock
Michaela Aycock, who placed sixth at the 2022 Mr. Olympia won by Andrea Shaw, enters the 2023 Lenda Murray Atlanta Pro as the defending champion.
Her victory at the 2022 Atlanta Pro earned her a place at the Olympia, and she now aims to secure her qualification for the 2023 Mr. Olympia.
With a versatile background in Women's Bodybuilding and Women's Physique, Michaela Aycock combines muscularity and aesthetics with her physique.
Her impressive showing at the Atlanta Pro signifies her determination and ability to compete at the highest level.
As she strives for a fourth Olympia appearance, Michaela Aycock will undoubtedly be one to watch at the Lenda Murray Atlanta Pro.
LaDawn McDay
LaDawn McDay, an IFBB Pro since 2014, is set to make her presence felt at the 2023 Lenda Murray Atlanta Pro.
Having competed in the Mr. Olympia lineup in 2020 and 2021, McDay has consistently showcased her dedication and passion for the sport.
With rankings of 12th and 13th in those contests, respectively, she has proven her ability to compete alongside the best in the world.
Boasting victories at the 2021 Lenda Murray Norfolk Pro and the 2020 Tampa Pro, LaDawn McDay is no stranger to success on the professional stage.
Returning to the pro scene after her last appearance at the 2021 Olympia, McDay is eager to demonstrate her continued growth and compete for top honors at the Lenda Murray Atlanta Pro.
Lenda Murray Atlanta Pro Bodybuilding Show 2023 Results
Here are the complete results of each division.
Men's Bodybuilding Upto 212 Results
John Jewett wins the Lenda Murray Atlanta Pro Show in the 212 Category.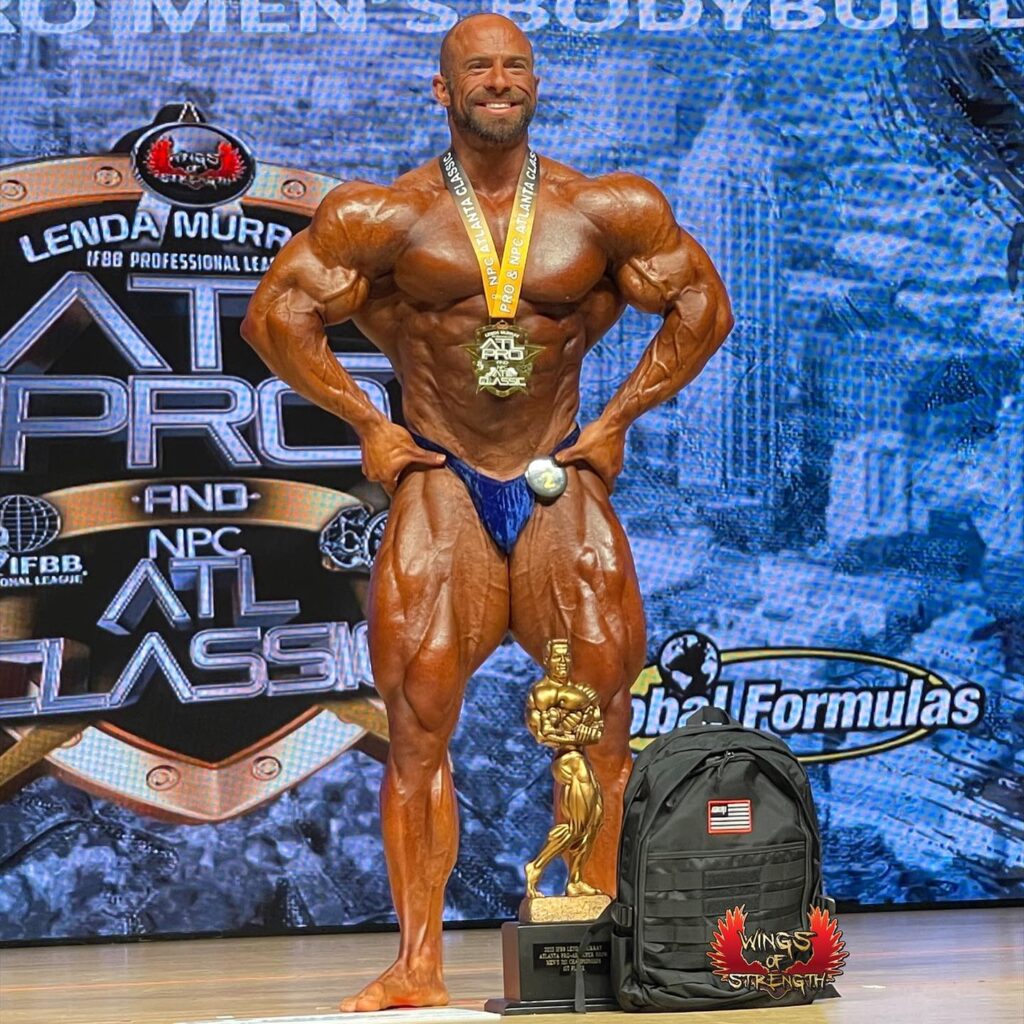 Winner: John Jewett
Second Place: Diego A Guerra Montoya
Third Place: Jose Marte
Fourth Place: Jason Herbert
Fifth Place:
Francisco Mercado Jr
Men's Classic Physique Results
Carlos Dommar won the Lenda Murray Atlanta Pro Show in the Men's Classic Physique Category and got his invitation to the Olympia 2023.
Winner: Carlos Dommar
Second Place: Anthony Barbera
Third Place: Abdelkarim Ammari
Fourth Place: Matt Greggo
Fifth Place: Jeremiah "Dark Horse" Willies
Men's Physique Results
After winning the Lenda Murray Atlanta Pro Show, Jeremy Potvin gets his Olympia ticket.
Winner: Jeremy Potvin
Second Place: Ismael Dominguez
Third Place: Ramses Rams
Fourth Place: Rhyan Clark
Fifth Place: Clarence McSpadden
Sixth Place: Deke Walker
Women's Fitness Results
Winner: Amber Steffen
2nd: Allison Kramer
3rd: Aurika Tyrgale
4th: Annaleise Varga
5th: Michelle Gales
6th: Kristin Pope
Wellness Results
Winner: Johanna Calcano
2nd: Shelby Talin
3rd: Cassandra Pennington
4th: Edna Ferreira de Souza
5th: Maria Paulette Aranguren
6th: Michelle Ibata
We eagerly await the 2023 Olympia Weekend in Orlando, FL, where these talented athletes will further showcase their incredible abilities and vie for the ultimate titles in bodybuilding.
Stay tuned for more updates as we follow their journeys and bring you the latest news from the bodybuilding world.