Emerging bodybuilding superstar Carlos Thomas Jr recently turned heads with a guest posing appearance that showed off his otherworldly physique.
The freshly minted pro has the industry buzzing over his potential, leading into his highly anticipated IFBB debut at the 2023 Texas Pro.
Just 29, Carlos Thomas Jr exploded onto the national scene after claiming the overall title at the 2021 NPC National Championships.
Tipping the scales at a dense, shredded 220 pounds, the 5'9″ Carlos Thomas Jr combined immense mass with structural aesthetics.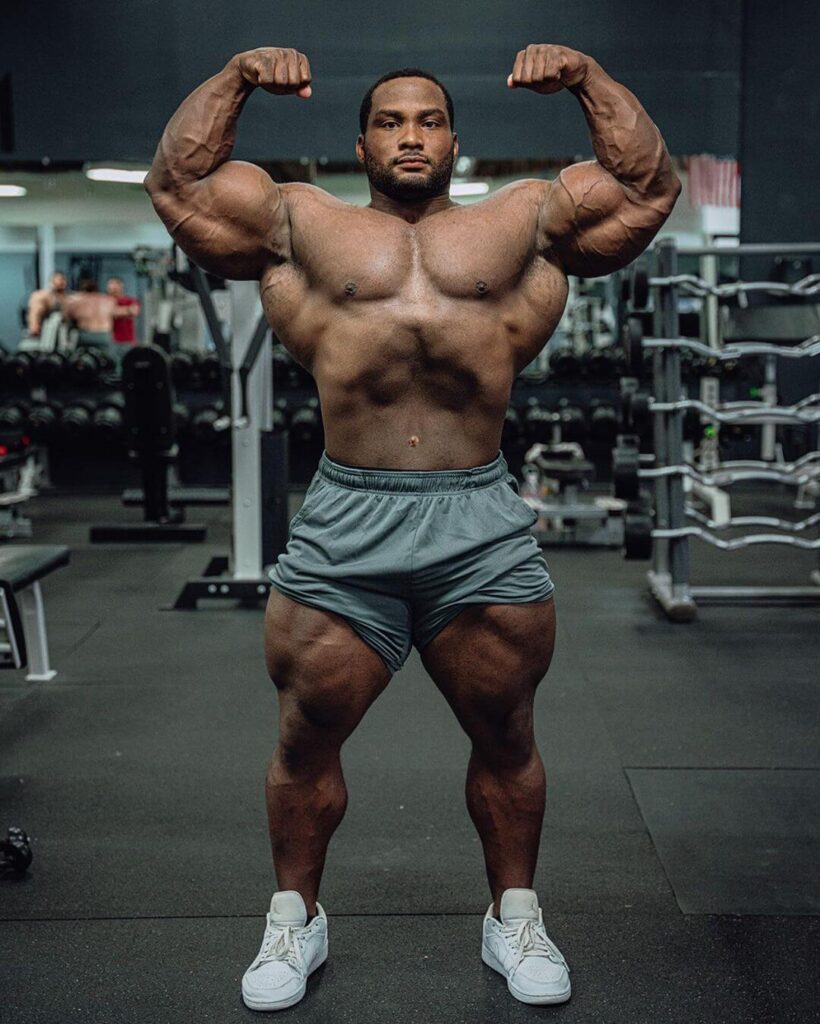 His victory was no surprise, given Thomas' unprecedented improvements in 2021. That year, he put on 30 pounds of mass, getting more complex and defined. Carlos Thomas Jr. credited his rapid gains to finally dialing in his nutrition and recovery protocols.
Initially, Carlos Thomas Jr eyed the 2023 New York Pro for his pro debut. However, an unfortunate battle with ulcerative colitis derailed those plans. After recovering, Thomas set his sights on the upcoming Texas Pro on July 29.
There Thomas will clash with big names like Hunter Labrada and Andrew Jacked. Labrada seeks redemption after a lackluster 2022 Olympia showing, while Andrew Jacked wants to build on his Arnold Classic success.
Nonetheless, the biggest threat might be the newcomer Carlos Thomas Jr based on his recent jaw-dropping guest posing.
Fans commented that Carlos Thomas Jr resembled "a black Ramy" and had legs that could be the "greatest ever." Several fans described his back and lower body development as top 3 Olympia-worthy.
Breaking Down Carlos Thomas Jr Phenomenal Physique
When analyzing Carlos Thomas Jr's physique, it's hard to identify a weak point. He combines mass monsters like Brandon Curry and Big Ramy with the aesthetic shape of Chris Bumstead.
Starting from the bottom up, Thomas' calves and hamstrings are phenomenal. His diamond calves swell to nearly 20 inches, with cuts and separation reminiscent of Tom Platz in his prime. Carlos Thomas Jr hams hang completely and comprehensively, sweeping out to 30+ inches.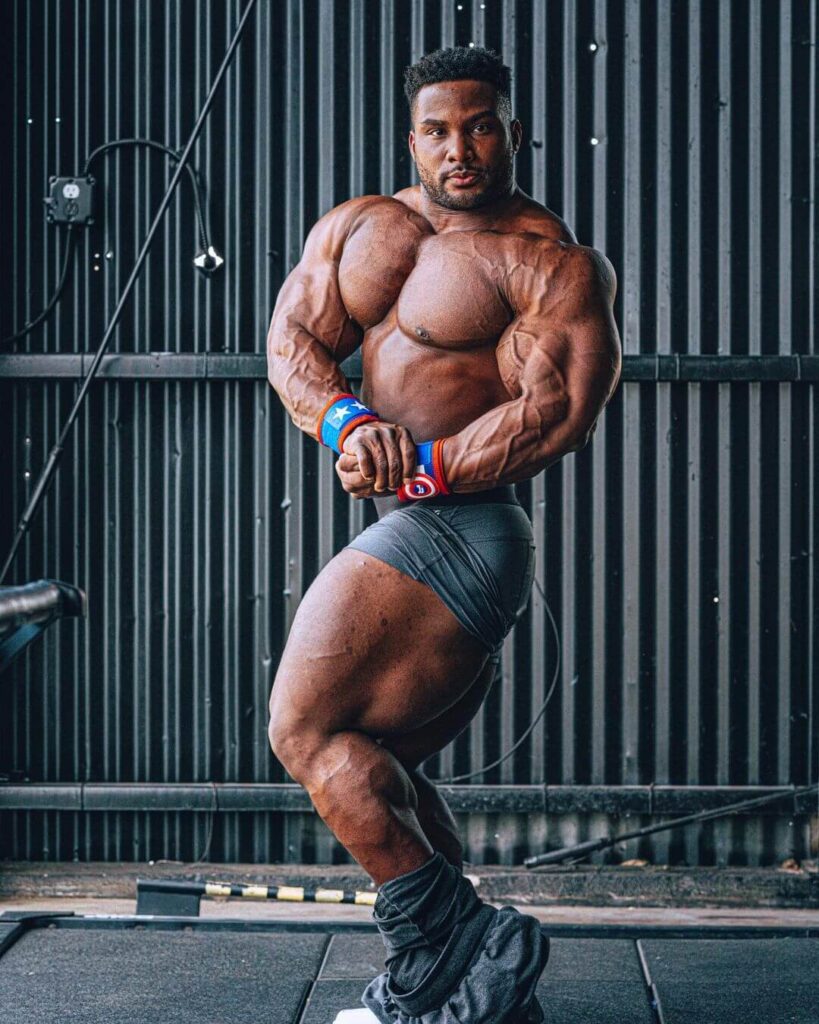 In the quads department, Carlos Thomas Jr again draws comparisons to the all-time greats. His quads stretch the tape to nearly 36 inches, forming the coveted teardrop and full "meatball" shape.
Carlos Thomas' quads are also razor-sharp, splitting down the middle with cross-striations everywhere. Moving to his torso, Carlos Thomas Jr reveals a brick wall-like chest and delts spanning over 60 inches across.
He forms a dramatic V-taper by keeping his waist small at 30 inches. Carlos Thomas Jr back is equally thick, detailed, and conditioned. His Christmas tree and spinal erectors pop on stage.
When hitting his signature side chest, Carlos Thomas Jr creates an ideal X-frame with deep cuts through his pecs, serratus, obliques, and quad sweep. He combines aesthetics with a rugged density that's almost inhuman.
Finally, Carlos Thomas Jr arms measure 22 inches with incredible bicep peaks and horseshoe triceps. His arms blow up like cannonballs when he hits a front double bi or most muscular.
Simply put, Carlos Thomas Jr. has world-beater potential written all over him. That's reflected in fans speculating on future Olympia placings and suggesting he could be an Open Division champion.
The Texas Pro: Carlos Thomas Jr. First Step Toward Greatness
All eyes are on how Carlos Thomas Jr will fare in his rookie year competing against entrenched pros. The Texas Pro represents the first opportunity to showcase his abilities against elite athletes.
Realistically, a top 5 finish would be an achievement for Carlos Thomas Jr in his pro debut. But his otherworldly genetics and response to training could result in something special.
If Thomas shows up 100% dialed in and conditioned, he could use the Texas Pro as a launching pad for his pro career. A statement that wins against Hunter Labrada and Andrew Jacked would resonate loudly.
Based on their reactions to his guest-posing routine, the fans are clamoring to see more of Carlos Thomas Jr. He brings a breath of fresh air and excitement that bodybuilding sorely needs.
Beyond Texas, a guaranteed Olympia qualification would be a monumental accomplishment for Thomas in his first year. Sharing the stage with Big Ramy, Brandon Curry, and company may be closer than anyone thinks.
The 2023 Olympia could feature the most incredible collection of muscle mass even if Carlos Thomas Jr joins the party. Mass monsters might push human limitations from Big Ramy to Brandon Curry, Hadi Choopan to Carlos Thomas Jr.
All eyes are on the Texas Pro, where Carlos Thomas Jr. will begin carving his name among bodybuilding's elite.
The word "phenom" gets thrown around often, but it perfectly describes this 29-year-old genetic anomaly. Get your popcorn ready for a new star's arrival.