In the year 2022, a total of 36 bodybuilders sadly passed away. These individuals, who dedicated their lives to the pursuit of strength, muscle, and physical excellence, left a lasting impact on the world of bodybuilding.
Their contributions, both in terms of their achievements and their influence on future generations, will always be remembered.
Although their time with us was cut short, their legacies continue to inspire and shape the bodybuilding community. May their memories live on in the hearts of those they touched.
This article pays tribute to the bodybuilders who left a lasting impact but tragically departed from our world in 2022. Remember their remarkable contributions, celebrate their achievements, and reflect on their untimely departures.
Cedric McMillan
The bodybuilding world mourned the loss of Cedric McMillan, a world-class IFBB professional bodybuilder who left an indelible mark on the sport.
Cedric was a remarkable athlete, a devoted family man, and a source of inspiration for many in the fitness community.
Known for his massive physique combined with classic lines, Cedric's winning performance at the Arnold Classic in 2017 showcased one of the most impressive physiques ever seen on a bodybuilding stage. His talent and dedication earned him the title of Arnold Schwarzenegger's favourite modern-era bodybuilder.
In December 2021, Cedric contracted COVID-19, leading to health complications. He experienced difficulty breathing and was later diagnosed with pneumonia.
During his hospitalization, doctors discovered that his heart was functioning at only 10 per cent of its normal capacity, resulting in a near-death experience.
Cedric spoke about the impact of the virus on bodybuilders and fitness enthusiasts, explaining that it can cause protein levels to spike in the heart, making individuals in these communities particularly vulnerable.
Despite losing significant weight, Cedric remained determined to compete in the 2022 Arnold Classic and worked hard to regain his size.
Fans eagerly anticipated Cedric's return to the stage at the 2022 Arnold Classic. Unfortunately, he had to withdraw from the competition due to lingering stomach issues.
Cedric McMillan's legacy extends far beyond his exceptional physique. He will always be remembered for his infectious smile, gentle and kind heart, and incredible sense of humour.
His amazing personality left a lasting impression on those who knew him, and his absence in the bodybuilding world will be deeply felt. Cedric leaves behind his loving wife and four children, who will continue to cherish his memory.
Cedric McMillan Death Cause
Just a month later of contracted COVID-19, Cedric passed away at the young age of 44. His family did not disclose the exact cause of his death.
Still, it was clarified that it was unrelated to activities like using a treadmill or his past COVID-19 infection or vaccinations.
Speculation and discussions within the bodybuilding community have explored the potential interactions between steroids and vaccines, suggesting that such combinations could pose serious risks and harm to the body.
Nicolas Daniel Martinez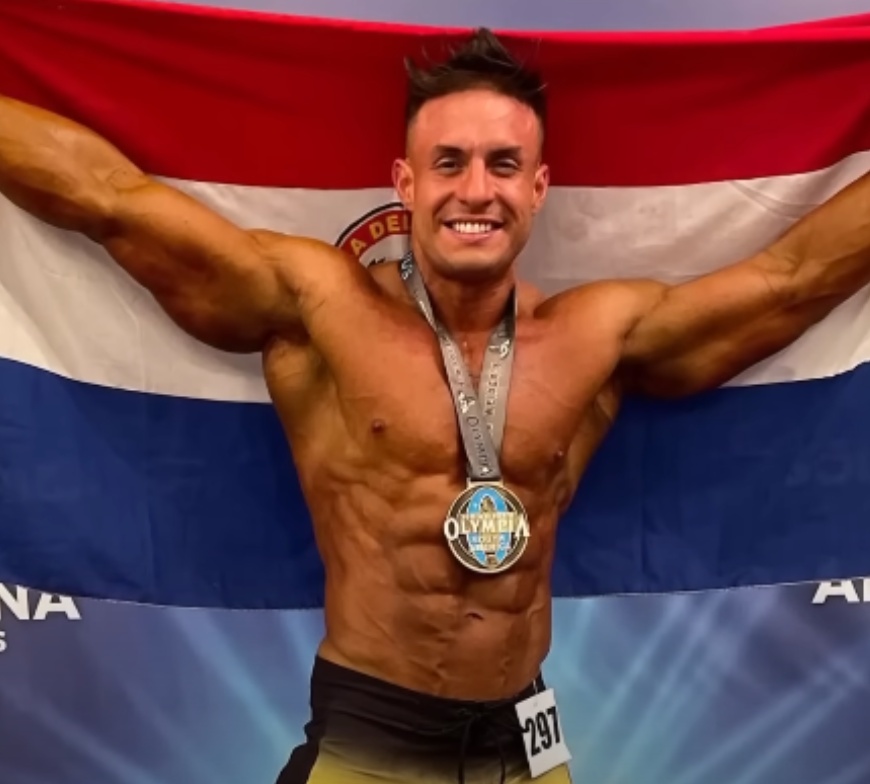 The bodybuilding community was shocked by the untimely passing of Nicolas Daniel Martinez, a renowned 32-year-old bodybuilder and civil engineer from Paraguay.
Following the competition, Nicolas was swiftly taken to the hospital, but despite the medical team's efforts, he could not be saved.
He spent several hours in the Intensive Care Unit, fighting for his life, but unfortunately, the heart attack proved too severe.
Nicolas Daniel Martinez was a well-known figure in bodybuilding and engineering communities. His fitness, dedication, and impressive physique earned him recognition among his peers and fans.
As a civil engineer, Nicolas displayed the same level of discipline and determination in his professional life as in his bodybuilding pursuits.
This young athlete's sudden and unexpected death has left a void in the bodybuilding world, and his loss is deeply felt by those who know him.
Nicolas Daniel Martinez Death Cause
Nicolas will be remembered for his passion for the sport, commitment to his craft, and positive impact on others through his achievements.
While the exact cause of his heart attack was not specified, his passing is a stark reminder of the importance of health and well-being, even for individuals who appear to be in excellent physical condition.
The bodybuilding community mourns the loss of Nicolas Daniel Martinez and extends its condolences to his family, friends, and fans during this difficult time.
Nicolas suffered a fatal heart attack after competing in the Mr. Olympia Amateur South America 2022 competition, where he achieved an impressive second place.
Kazuyuki "E-Fight" Kitamura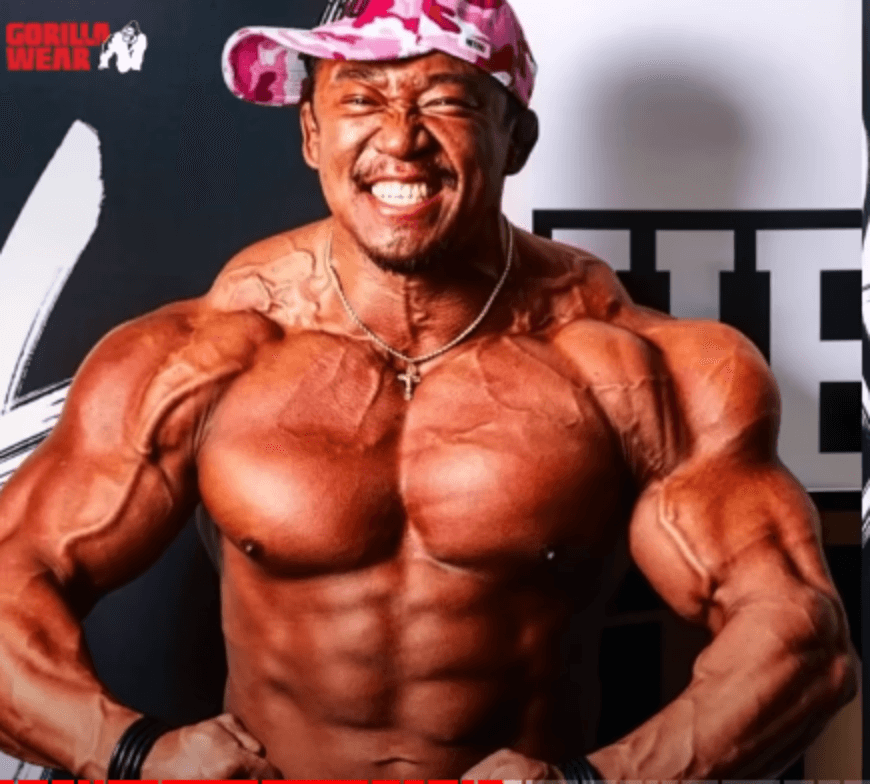 Kazuyuki "E-Fight" Kitamura, a former Japanese professional wrestler who transitioned into bodybuilding, sadly met an untimely demise.
After leaving professional wrestling, Kitamura ventured into the realm of YouTube and dedicated himself to sculpting his physique as a bodybuilder. However, his pursuit of physical perfection took a toll on his health, ultimately leading to his tragic death.
Standing six feet tall and weighing 265 pounds of pure muscle, Kitamura possessed an imposing physique. He followed a strict diet regimen and engaged in intense training sessions, striving to earn an IFBB Pro card—an esteemed achievement in the bodybuilding world.
Tragically, Kitamura's health began deteriorating, and he sensed something was wrong. He called for an ambulance to transport him to the hospital. Unfortunately, his condition worsened rapidly, leading to his untimely death.
The bodybuilding and wrestling communities mourn the loss of Kazuyuki Kitamura, also known as E-Fight. His dedication to his craft and his relentless pursuit of excellence served as an inspiration to many.
However, his story is a stark reminder of the potential risks associated with extreme weight loss practices, the misuse of substances, and the importance of prioritizing one's health and well-being.
Thoughts and condolences go out to Kitamura's family, friends, and fans during this difficult time. May his memory live on, and may his passing remind others to approach their fitness goals cautiously and prioritize their long-term health.
Kazuyuki "E-Fight" Kitamura Death Cause
According to Japanese media reports, Kitamura's cause of death was determined to be heart failure resulting from hypoglycemia caused by excessive weight loss and the use of drugs that damaged his cardiovascular system.
Long-term steroid use is believed to have significantly affected his deteriorating health.
Despite his struggles, Kitamura had been preparing to compete in a bodybuilding show, showcasing his dedication to the sport.
Ashley Gerhart
Ashley Gerhart, a dedicated and accomplished IFBB professional women's physique bodybuilder, made her mark in competitive fitness.
Initially starting her journey in 2013 in the Bikini division, Ashley later transitioned to women's physique, showcasing her strength, muscle definition, and dedication on stage.
Since 2019, she has actively participated in IFBB professional shows, continuously striving to excel in her chosen discipline.
Tragically, Ashley's untimely death came as a shock to the bodybuilding community. Initially, the cause of her passing was not disclosed by her family.
Her sister shared the heartbreaking news that Ashley died peacefully in her sleep without experiencing any pain.
However, subsequent investigations revealed that her death was attributed to cardiac arrest, with several contributing factors playing a role.
Ashley Gerhart, a devoted mother to two children, was just 37 years old at the time of her passing. Her dedication to her craft, commitment to her physical fitness journey, and passion for bodybuilding will be remembered by those who knew her and admired her accomplishments.
Her sudden loss serves as a reminder of the importance of prioritizing health, seeking professional guidance, and maintaining a balanced approach to pursuing one's fitness goals.
Ashley Gerhart Death Cause
Among the factors identified as a caloric restriction may have impacted Ashley's overall health and well-being.
Additionally, it was discovered that she had a thickened heart muscle, which could have increased the strain on her cardiovascular system.
The use of steroids, diuretics, and Metformin, commonly associated with the bodybuilding world, also emerged as potential contributors to her tragic demise.
Sergey Lear
Sergey Lear was a famous bodybuilder and professional powerlifter from Russia. In 2021, Sergey had already made a name for himself by achieving an impressive record of 440 kilograms in the bench press, showcasing his extraordinary power and skill.
Additionally, he secured the third position in the Russian Grand Prix Bodybuilding Competition, further solidifying his standing within the competitive bodybuilding and powerlifting community.
Beyond his remarkable athletic accomplishments, Sergey was also a devoted family man, leaving behind his loving wife and two young children.
His passing has left a void in the fitness world and the lives of those closest to him. The exact cause of Sergey Lear's sudden death has not been officially revealed.
However, rumours circulating within the community suggest the possibility of a heart attack as the underlying cause. It is important to note that such claims remain speculative until confirmed by authoritative sources.
Sergey's unexpected departure is a tragic reminder of life's fragility and health's unpredictability. Fellow athletes and admirers will remember his dedication, strength, and talent.
Sergey Lear's Death Cause
Sergey met an untimely demise while engaging in his passion for fitness. The devastating incident occurred during one of his workout sessions at the gym.
Sergey was diligently preparing for an upcoming competition in his chosen discipline of powerlifting, displaying his incredible strength and dedication to the sport.
Syed Ayan
Syed Ayan, a talented and competitive bodybuilder from India, had actively participated in national-level shows for several years. With a promising career ahead of him, Syed Ayan demonstrated his dedication and passion for the sport.
Leading a seemingly healthy lifestyle, he had never encountered significant health issues before the unfortunate events.
Having participated in multiple bodybuilding shows in recent years, Syed Ayan showcased his hard work, discipline, and determination to excel in the sport.
His commitment and potential had garnered attention and admiration from fellow competitors and enthusiasts alike. The sudden nature of Syed Ayan's passing left many bewildered and saddened.
The unexpected heart attack took away a promising athlete with much more to offer to the bodybuilding world. The loss of such a young and talented individual is a stark reminder of the fragility of life and the importance of health.
Syed Ayan's memory will endure as his fellow athletes and the bodybuilding community remember his dedication, passion, and the potential he exhibited.
Though his time was cut short, his impact on the sport will not be forgotten. As the bodybuilding community mourns the loss of this rising star, Syed Ayan's family and loved ones grieve the loss of a cherished son, brother, and friend whose legacy will live on.
Syed Ayan's Death Cause
Syed Ayan's life was cut short at age 23 due to a sudden and severe heart attack. The news of his untimely demise shocked the bodybuilding community and those who had witnessed his rise as an upcoming talent in the field.
Jerry Word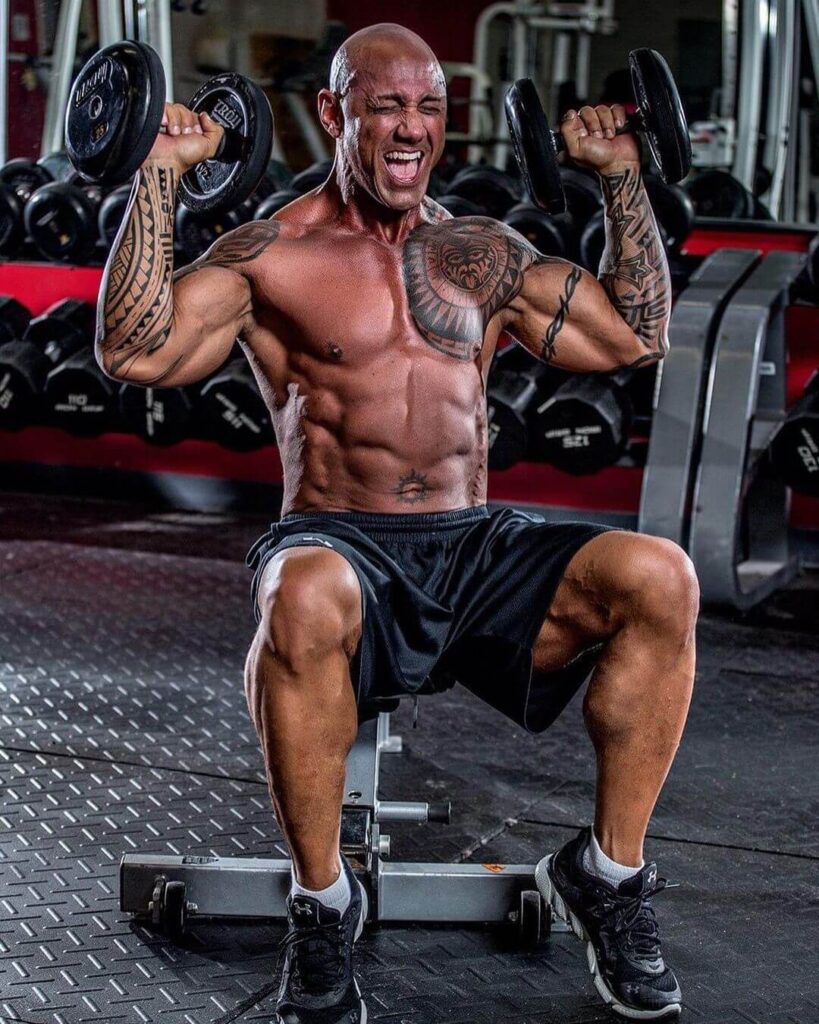 Jerry Word was a dedicated bodybuilder, IFBB Pro judge, and esteemed prep coach. As an avid bodybuilder for nearly two decades, Jerry had dedicated his life to pursuing sports excellence.
Although he never achieved professional status, his passion for bodybuilding remained unwavering. In recent years, Jerry had transitioned into the role of an IFBB Pro judge, where he shared his expertise and knowledge to help shape the next generation of competitors.
Jerry's enthusiasm for bodybuilding and fitness was infectious. He had a notable presence on YouTube, providing insightful analysis, detailed observations, and valuable advice to his audience.
His videos showcased his deep understanding of the sport and his commitment to promoting a logical and practical approach to training and nutrition.
Alongside his online presence, Jerry successfully ran his supplement brand, further contributing to the fitness industry.
In his final YouTube video, "Common Sense is Dead," Jerry appeared lively and unaffected, not hinting at any underlying difficulties.
Little did anyone know that tragedy would strike only hours later. The shocking news of Jerry's sudden passing sent ripples of sorrow throughout the bodybuilding community, leaving a void that will be difficult to fill.
Jerry Word's untimely death is a sad reminder of the risks associated with the sport and the importance of maintaining one's health.
His dedication, knowledge, and passion for bodybuilding will be sorely missed by those with the privilege of knowing him and learning from his expertise.
His legacy will continue to inspire and guide the current and future generations of bodybuilders, ensuring that his impact on the sport endures.
Jerry Word Death Cause
Jerry Word met a sudden and tragic demise at 46. His unexpected passing left the bodybuilding community in shock and mourning.
It wasn't until several months later, when his wife, Aaron, shared the heartbreaking revelation, that the true cause of his death was unveiled. Jerry succumbed to a pulmonary embolism resulting from deep vein thrombosis.
Boston Lloyd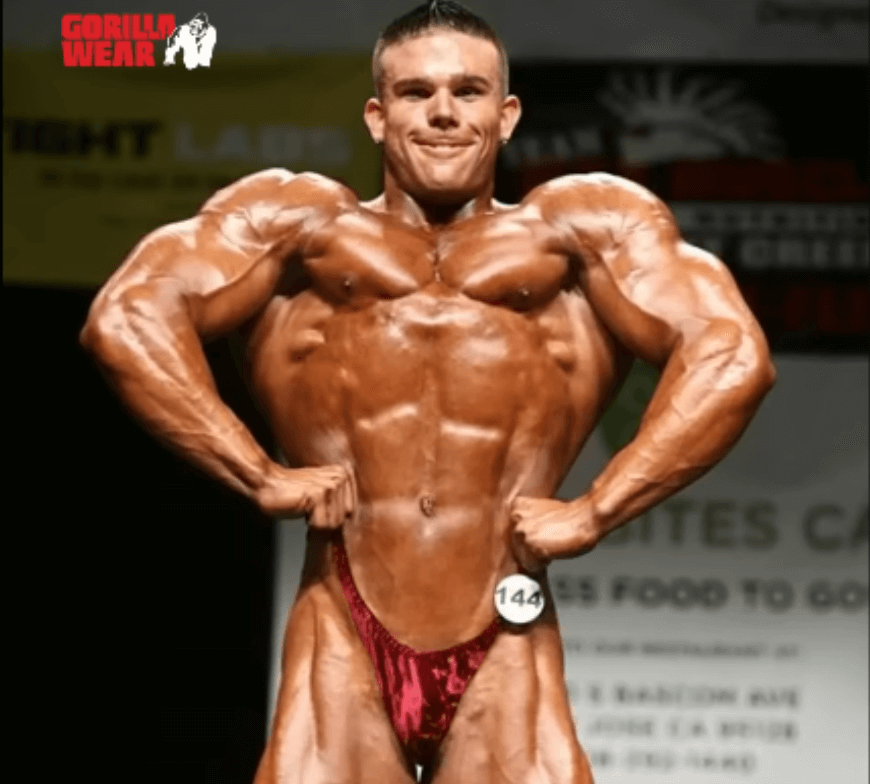 One of the well-known figures in the bodybuilding community, Boston Lloyd, gained prominence through his candid and transparent approach. He rose to fame with a YouTube video showcasing his remarkable one-year transformation.
Boston was always open about his bodybuilding journey, his use of steroids and Synthol, and even his stage 5 kidney failure battle. He became controversial due to his outspoken opinions on steroids and drug experimentation.
About a year before his untimely death, Boston Lloyd faced the challenges of stage 5 kidney failure, requiring potential dialysis and a potential kidney transplant.
He also grappled with chronically high blood pressure. Despite his health struggles, Boston remained open about his continued use of performance-enhancing drugs. In his own words, he expressed his commitment to continuing his cycle.
The bodybuilding community mourned the loss of Boston Lloyd, grappling with the devastating reality of the risks associated with the sport. His tragic passing is a stark reminder of the potential dangers of pursuing extreme physical development.
While his bold and controversial persona garnered attention, his death highlights the importance of prioritizing health, moderation, and responsible practices within bodybuilding.
Boston Lloyd Death Cause
Boston Lloyd collapsed after a workout session at his home in Florida. He was immediately rushed to the hospital, where, regrettably, he was pronounced dead. The subsequent autopsy revealed that Boston's cause of death was an aortic dissection.
It was determined that steroid use had affected his heart and contributed to his kidney failure. The autopsy findings also highlighted the role of genetics in his untimely demise.
However, it is worth noting that his prolonged drug abuse and unhealthy lifestyle likely accelerated the detrimental effects on his body.
Stacey Cummings
The bodybuilding community was sorrowful upon hearing about the untimely passing of Stacey Cummings, a talented IFBB Pro bodybuilder in the Figure and Bikini categories.
Stacey's death at 31 profoundly shocked her fans and the entire bodybuilding community in disbelief. Her passing serves as a reminder of the fragility of life, as even a seemingly fit and healthy individual can be taken away too soon.
Stacey was a mother of two children, and her ex-husband, Brian, also an IFBB professional bodybuilder, shared the heartbreaking news of her passing. The circumstances surrounding her death were deeply tragic and unexpected.
The loss of Stacey Cummings has undoubtedly left a void in the hearts of those who knew her and admired her dedication to the sport.
Her memory will continue to live on, reminding us of the preciousness of life and the impact she made within the bodybuilding community.
Stacey Cummings Death Cause
Stacey passed away peacefully in her sleep, leaving her loved ones and the bodybuilding world mourning the loss of such a vibrant and promising athlete.
Ronnie Schwier
A dedicated bodybuilder, Ronnie Schwier left a lasting impact on amateur bodybuilding. Despite not turning professional, Ronnie's commitment to weight training and bodybuilding was unwavering throughout his life.
With an incredible physique, he captivated audiences during the 1980s and early 1990s, showcasing his passion and dedication to the sport.
Ronnie's love for bodybuilding extended far beyond his competitive years. He maintained an impressive physique and prioritized his fitness throughout his life.
While Ronnie may not have achieved professional status, his impact on the bodybuilding community and his dedication to fitness are a testament to his passion and commitment.
Ronnie Schwier's Death Cause
Tragically, Ronnie's life was cut short due to a long battle with pancreatic cancer. The disease took him away from us at the age of 57.
Despite facing such a formidable opponent, Ronnie's spirit and determination remained strong throughout his fight.
Johanna Koija
Johanna Koija, a talented Argentine bodybuilder, passed away shortly after securing second place at Brazil's South American Bodybuilding Championships. The athlete's sudden death came as a shock to everyone involved in the competition.
Johanna Koija, at just 30 years old, leaves behind a grieving family and two young daughters. Her untimely death has left the bodybuilding community in disbelief and deep sorrow.
Johanna's dedication, hard work, and remarkable achievement in securing second place at the South American Bodybuilding Championships showcased her talent and commitment to the sport.
The International Federation of Bodybuilding (IFBB) shared a statement on its social media platforms, expressing condolences and shedding light on the circumstances surrounding Johanna's passing.
The entire bodybuilding community in Argentina and worldwide is saddened by the loss of such a promising athlete.
Johanna Koija will be remembered for her achievements in bodybuilding and her role as a loving mother. Her legacy will live on as a symbol of passion, strength, and dedication within the sport.
Johanna Koija Death Cause
Johanna tragically suffered a cardiac arrest while sleeping in her hotel room. The medical staff at the hotel and the Brazilian Emergency Medical Service acted swiftly, performing resuscitation efforts for over an hour.
Unfortunately, despite their best attempts, they were unable to revive her. Medical professionals later confirmed that her passing resulted from a sudden cardiac event.
Miguel Angel
Miguel Angel was an IFBB Pro Bodybuilder from Paraguay. Miguel suffered a cardiac arrest just a few days after competing in the South American Bodybuilding Championships, the same competition where Johanna Koija, an Argentine bodybuilder, met the same fate.
As an aspiring bodybuilder, Miguel Angel showcased his dedication and passion for the sport by participating in the South American Bodybuilding Championships. His presence on the stage was a testament to his hard work and commitment to his craft.
His untimely death serves as a reminder of the risks and challenges that athletes in this demanding sport face.
The loss of Miguel and Johanna within a short time has deeply saddened the community, highlighting the need for further research and awareness regarding cardiac health in bodybuilding.
Miguel Angel's Death Cause
Miguel's sudden death due to cardiac arrest has left the community reeling, as two athletes from the same event have now been lost to this devastating condition.
The circumstances surrounding Miguel's passing and any potential connections to his participation in the competition are currently being investigated.
Scott Murray
Scott Murray passed away at 27. Scott had gained recognition and a substantial following on platforms like YouTube and Instagram, where he shared his intense workouts and fitness journey.
Scott was known for his rigorous training routines and unwavering dedication. He pushed himself to the limit, often forgoing rest days and training through injuries.
In his own words, he had not taken a single rest day in years, showcasing his commitment to consistency and discipline.
His workouts were intense, often resulting in physical strain and discomfort. Scott experienced symptoms like handshaking, nosebleeds, fainting, and even vomiting during his training sessions.
Despite these challenges, he persevered and continued to push himself to achieve his fitness goals.
In addition to his demanding workout regimen, Scott maintained a minimal sleep schedule, averaging only 3-4 hours of sleep per night. He utilized the extra waking hours for long walks to burn additional calories, highlighting his relentless pursuit of physical excellence.
However, it is important to note that such extreme practices can put excessive stress on the body and compromise overall health. Rest and recovery are crucial to any fitness journey, allowing the body to repair and rejuvenate.
During this difficult time, thoughts and condolences go out to Scott's family, friends, and the fitness community, who admired his drive and commitment.
Scott Murray's Death Cause
While the exact cause of Scott's death has not been specified, it serves as a sobering reminder of the importance of balance, rest, and listening to one's body in pursuing fitness goals.
The fitness community reflects on Scott's passion and dedication and recognizes the need to prioritize well-being and adopt sustainable practices.
Allah Yunus Altura
Allah Yunus Altura, from Jordan, passed away shortly after participating in a bodybuilding show. His brother revealed that Allah had followed a strict diet regimen for competitions and his bodybuilding lifestyle.
His last night was filled with joy as he spent quality time playing and hugging his four children, seemingly bidding them farewell.
Allah Yunus Altura Death Cause
The intense dieting and high blood pressure resulted in an enlarged heart muscle, ultimately leading to a severe heart attack.
Robert Lewis Rothrock
Former Junior Mr. America Robert Lewis Rothrock, also known as Rock, sadly succumbed to kidney failure. Despite reaching his late 50s, Rock maintained an impressive physique and size, staying dedicated to his fitness journey.
Robert Lewis Rothrock's Death Cause
Robert Lewis died due to kidney failure.
Muhammad Esal Djibouti
Muhammad Esal Djibouti was an IFBB Pro bodybuilder from Iraq. He passed away at a relatively young age.
Muhammad's death serves as a reminder of the potential risks associated with the misuse or abuse of performance-enhancing substances in pursuing an ideal physique.
While bodybuilding requires dedication and discipline, it is crucial to prioritize one's health and well-being. Unregulated substances can have serious consequences and pose significant risks to vital organs and overall health.
During this difficult time, the bodybuilding community expresses its condolences to Muhammad Esal Djibouti's family, friends, and loved ones.
May his passing serve as a reminder to promote safe and responsible practices within the sport and encourage aspiring athletes to prioritize their long-term health above all else.
Muhammad Esal Djibouti Death Cause
According to reports from Iraqi media, his cause of death was attributed to kidney failure, which was believed to be a result of his use of muscle-inflating hormones, specifically side enhancement oil.
It is suspected that the substances he used to enhance his physique had a detrimental effect on his kidneys, ultimately leading to his untimely demise.
Yesdan Rostami
Yesdan Rostami was a revered figure in Iranian bodybuilding. Yesdan was a true pioneer in the sport and achieved significant milestones for his country.
He was renowned for being the first Iranian bodybuilder to win a gold medal and had an impressive track record of securing numerous titles in international competitions. His untimely demise greatly affects the Iranian bodybuilding community and the sport.
Yesdan Rostami's contributions and achievements will always be remembered, and his legacy will continue to inspire aspiring bodybuilders in Iran and beyond.
Yesdan Rostami Death Cause
Yesdan Rostami has faced health challenges in recent years. He underwent open heart surgery as part of his medical treatment. Despite his efforts to overcome his health issues, Yesdan passed away at 59.
Christian Berkey
Christian Berkey, a former football player, and competitive bodybuilder, was a well-known personality in Hungary. Sadly, he met an untimely demise at the age of 41. His lifeless body was discovered on a balcony, leaving many shocked and saddened by his sudden death.
Subsequent investigations into Christian Berkey's death revealed the presence of cocaine, marijuana, and steroids in his apartment.
Furthermore, his family disclosed that he had a history of high blood pressure and had been using performance-enhancing and recreational drugs.
The loss of Christian Berkey has undoubtedly left a void in the Hungarian sports community. His death serves as a reminder of the potential risks associated with substance abuse and the importance of maintaining one's overall health and well-being.
Christian Berkey's Death Cause
His family did not disclose the exact cause of death it is speculated that he may have suffered a cardiac arrest.
Renowned toxicologist Zakir Gabor, from Hungary, shared his expert opinion, suggesting that Berkey's consumption of drugs, steroids, and growth hormones to build an impressive physique may have heightened the risk of cardiac arrest.
Tom Prince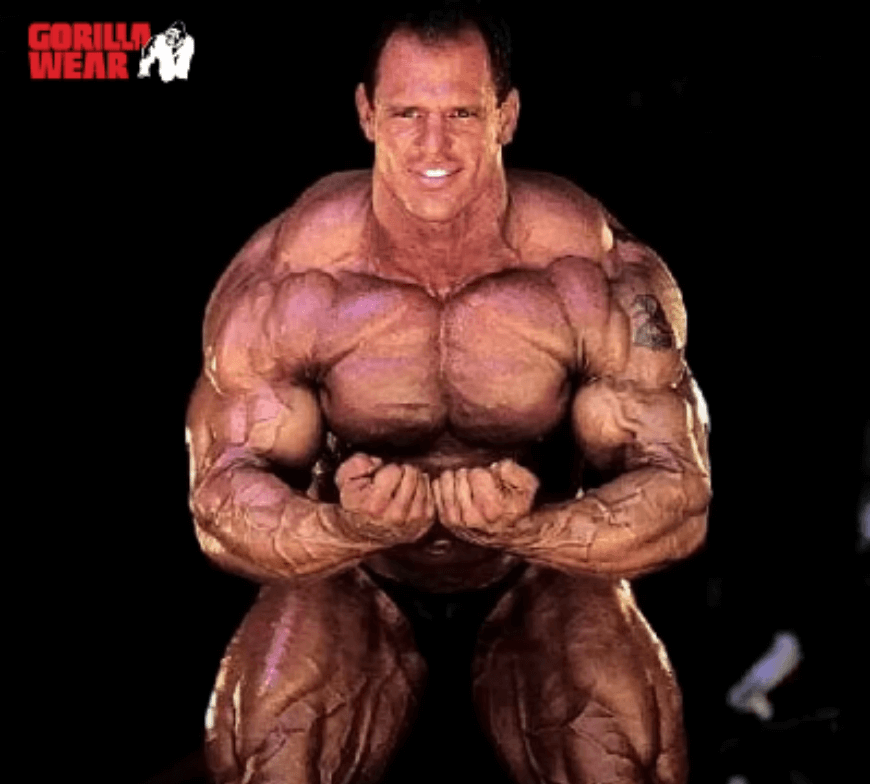 We grieve the loss of another prominent IFBB professional bodybuilder, Tom Prince. Tom achieved his IFBB Pro card by winning the NPC National Championships in 1997, which marked a significant milestone in his career.
He gained fame for his exceptional physique, particularly his well-developed hamstrings, and was rising in bodybuilding.
However, tragedy struck in 2002 when Tom was forced to retire at 32 due to severe kidney issues. His kidneys were functioning poorly, with creatinine levels reaching 8.1, leading to the end of his bodybuilding journey.
Despite his early retirement, Tom achieved notable professional placements, including a third-place finish at the 2001 Night of Champions and qualifying for Mr Olympia in the same year, where he placed 16th.
2012 Tom underwent a kidney transplant, providing hope for improved health. Unfortunately, the transplant failed two years later, necessitating regular dialysis treatments.
Tom Prince's Death Cause
Tom endured three dialysis sessions per week, each lasting four hours. His health battles continued, and he faced cancer during the later years of his life.
Raymond Patrick
Raymond Patrick, a highly regarded bodybuilder, and powerlifter, battled health issues throughout his life. He suffered from chronic high blood pressure for many years, eventually leading to kidney problems.
2019 Raymond's kidneys failed, and he began undergoing dialysis treatment to sustain his health. However, his situation improved in May 2021 when he received a kidney transplant, offering hope for a healthier future.
Unfortunately, the road to recovery was not without its challenges. Raymond's compromised immune system due to the anti-rejection medications he had to take following the transplant made him susceptible to various health risks.
Raymond Patrick's Death Cause
In January 2022, he was diagnosed with Merkel cell carcinoma, a rare skin cancer. The aggressive nature of this cancer rapidly deteriorated Raymond's health, and despite his valiant fight, he passed away on December 19, 2022, at the age of 50.
Hawk Gavidyl
Hawk Gavidyl, a talented bodybuilder from Iran, fought a long and arduous battle against sarcoma cancer. Despite age 35, he faced several challenges in his health journey.
Hawk's bodybuilding career peaked in 2018 when he competed in the renowned Toronto Pro Show, marking his only appearance in an IFBB Pro Show.
Known for his impressive size and extraordinary physique, Hawk left a lasting impression on the bodybuilding community.
Unfortunately, Hawk attributed his cancer diagnosis to years of consuming performance-enhancing drugs and anabolic steroids.
He openly admitted that prolonged use of these substances had significantly impacted his overall health, ultimately leading to deadly cancer.
Before his untimely death, Hawk became an advocate for raising awareness about the risks and side effects associated with anabolic steroids.
He worked tirelessly to educate young individuals interested in bodybuilding, urging them not to repeat his mistakes.
Hawk's story is a powerful reminder of the importance of prioritizing health and making informed decisions regarding fitness and bodybuilding.
His own experiences fueled his efforts to raise awareness, and he hoped to prevent others from falling into the same traps that he did. As we reflect on the life of Hawk Gavidyl, we extend our deepest condolences to his loved ones.
Hawk Gavidyl Death Cause
In 2018, he underwent brain tumour surgery and multiple operations to combat sarcoma cells. However, Hawk's health deteriorated despite his relentless efforts and he sadly passed away.
Enriquez
Renowned bodybuilder Enriquez, hailing from Russia, met an unfortunate fate in the United States due to a devastating illness.
After relocating to the USA, he continued his training and diligently maintained his impressive physique, even at 59.
However, starting in 2019, Enriquez faced a formidable opponent in the form of multiple myeloma, a type of cancer. Enriquez was widely recognized and celebrated for his accomplishments in bodybuilding.
His most notable achievement was securing the title of absolute champion in the final USSR bodybuilding championships held in 1991. This accolade solidified his status as a legendary figure in the sport.
Enriquez's unwavering dedication to his craft and indomitable spirit in the face of illness is a testament to his character and passion. Though his life was cut short, his impact on the bodybuilding community and his legacy as a champion will endure.
Enriquez's Death Cause
Undeterred by his diagnosis, Enriquez courageously battled cancer for at least three years. Despite his unwavering determination, the disease ultimately proved impossible.
In December of the previous year, he passed away in a hospital in the state of Florida.
Yahya
Yahya, a prominent figure in the Pakistani bodybuilding community, held a respected status. Known as the "Pakistani Arnold Schwarzenegger," he garnered widespread recognition for his remarkable achievements in Asian bodybuilding.
With three Mr Asia titles, five Mr Pakistan Olympia victories, and even securing the esteemed Best Poser award in Asia, Yahya's prowess on the bodybuilding stage was unparalleled.
Beyond his success in competitions, Yahya was renowned for his selflessness and dedication to his fellow bodybuilders. He actively contributed to the growth and development of the bodybuilding community in Pakistan, offering his knowledge and assistance to aspiring athletes.
Yahya's legacy extends far beyond his accomplishments in the realm of bodybuilding. He will be remembered as a beacon of inspiration, embodying the spirit of perseverance and dedication. His contributions to the sport and his generous nature will forever be cherished.
As we bid farewell to Yahya, we extend our deepest condolences to his loved ones, friends, and the entire Pakistani bodybuilding community.
May they find solace in the memories of his exceptional achievements and the impact he made during his time on Earth. May Yahya rest in eternal peace, knowing that his legacy will continue to inspire future bodybuilders.
Yahya Death Cause
In a testament to his resilience, Yahya overcame a battle with the deadly COVID-19 disease two years prior. Despite spending two weeks on a ventilator in the ICU, he emerged victorious against the virus.
However, his indomitable spirit was tested again when he was diagnosed with bowel cancer.
Tragically, Yahya's fight against cancer proved to be his most challenging yet. Despite his unwavering determination, he succumbed to the illness at 60. His untimely demise left a void in the Pakistani bodybuilding community and beyond.
Andreas Frey
Andreas Frey, a renowned German bodybuilder and the founder of Frey Nutrition, met an untimely demise in his sleep. He had left a significant mark in bodybuilding, having competed in prestigious events such as the IFBB and NABA.
However, his most notable achievement came in 2006 when he secured a second-place finish at the esteemed Night of Champions, a testament to his exceptional physique. His impressive performance placed him just behind the legendary bodybuilder Lee Priest.
In 2007, as Andreas' bodybuilding career was reaching its peak, he suffered a severe back injury that compelled him to retire. Nevertheless, he had already participated in an impressive 33 bodybuilding shows, emerging victorious in 15.
Following his retirement, Andreas channelled his passion for fitness into creating his supplement brand, Frey Nutrition, which gained substantial popularity in Germany.
Additionally, he took on coaching roles, guiding aspiring athletes on their fitness journeys.
The loss of Andreas Frey left a void in the bodybuilding world, robbing the industry of a talented individual who had achieved great success and had a promising future.
Andreas Frey Death Cause
The unexpected passing of Andreas Frey sent shockwaves throughout the bodybuilding community. At the age of 43, his untimely death was deeply mourned.
While the exact cause of his demise was not officially disclosed, rumours circulated on social media suggesting that he succumbed to an acute heart condition.
Costas
Costas was a highly regarded Greek bodybuilder. Despite not having any known health issues, his unexpected demise came as a shock to all who were familiar with him.
Costas' last competition was the 2014 WOBBA Championships, where he showcased his exceptional skills and emerged victorious in the Master 40 Plus class.
Costas left a void in the bodybuilding community and saddened his close friends, family, and admirers.
The loss of Costas serves as a reminder of the fragility of life and the impact that individuals can have within their respective fields.
Costas Death Cause
It is worth noting that Costas had recently received a vaccination before death. This detail and the news shared by various Greek media platforms added to the shock surrounding at 48.
Paul "Polo" Jack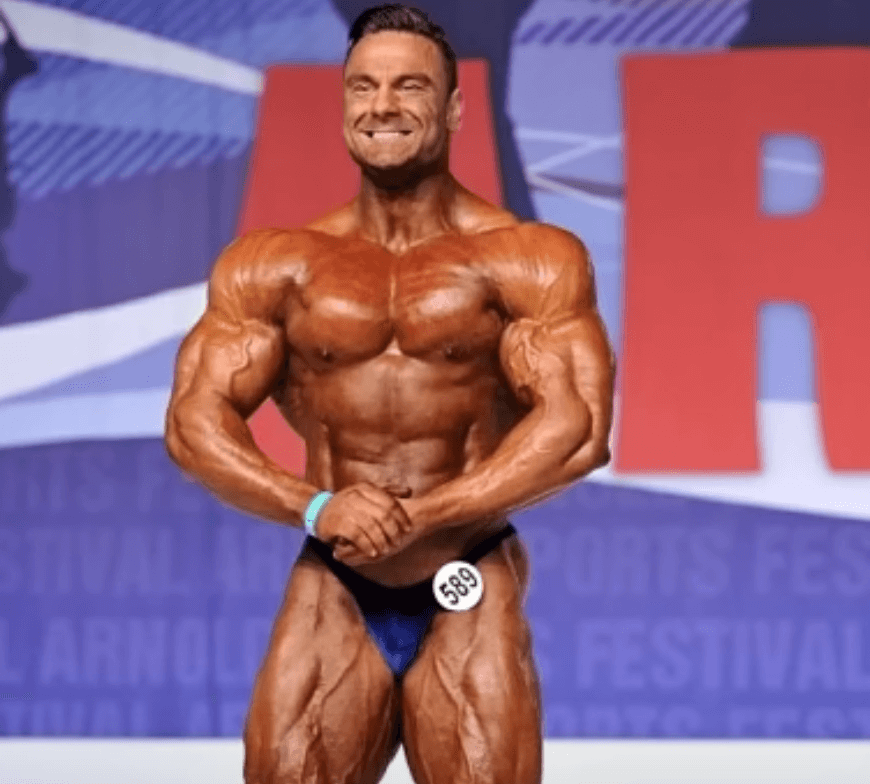 Paul "Polo" Jack was an IFBB Pro Bodybuilder from Germany. Born in Poland but residing in Germany since age four, Paul established himself as a prominent figure in bodybuilding.
He began his bodybuilding journey at 16 and achieved significant success, including winning the Arnold Classic Amateur Show in 2017 and earning his Pro card.
Amidst these tragedies, speculation has arisen regarding the potential role of vaccinations as a contributing factor.
Some individuals have suggested a link between vaccinations and the mysterious deaths, while others believe that mainstream media has suppressed research. It should be noted that no conclusive evidence or scientific consensus supports these claims.
Paul's passing has left a void in the lives of his loved ones, including his wife and young daughters. His dedication to the sport of bodybuilding and his accomplishments will be remembered by those inspired by his journey.
Paul "Polo" Jack Death Cause
Paul's life was cut short at 37. He passed away just hours after attending Germany's NPC Worldwide Championships. The exact cause of his death remains unknown, leaving many in the bodybuilding community searching for answers.
Doug Brignoli
Doug Brignoli was a well-known bodybuilder, fitness coach, biomechanics expert, and author. He had an impressive physique and maintained an excellent training routine even at 62.
His sudden passing became a mystery and controversy on social media due to his previous support for vaccines.
It is always important to cautiously approach discussions around vaccines and any potential adverse events and rely on credible sources and scientific consensus.
Doug Brignoli Death Cause
Without reliable and verified information about the circumstances of his death, it would be inappropriate to draw any conclusions or speculate on the cause.
Riley Pulfi
The bodybuilding world lamented the tragic loss of a promising young Canadian bodybuilder, Riley Pulfi, at 19.
Pulfi possessed exceptional genetics and displayed a remarkable physique, a small waist, and a massive upper frame.
He was known for his admiration of the old-school classic physique look. Unfortunately the bodybuilding event of y, his life was cut short, as he could have achieved incredible feats in the bodybuilding world.
Riley Pulfi Death Cause
Riley Pulfi met with a fatal accident while riding a motorcycle and died at the age of 19.
Sergio Fernandez
Sergio Fernandez was a Mexican NPC bodybuilder who died at 41. Sergio leaves behind his wife and a few months old son, who are undoubtedly devastated by this heartbreaking loss.
Sergio Fernandez's Cause of Death
Sergio was a victim of a fatal assault during a robbery attempt. This senseless act occurred as he was leaving the gym in Mexico City.
Bill Pearl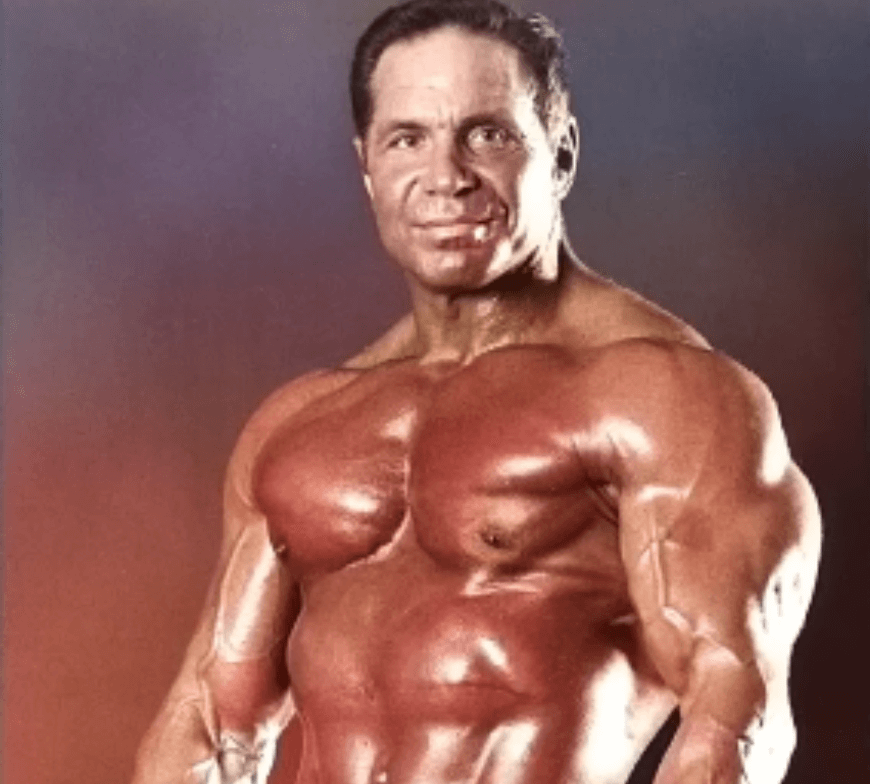 Bill Pearl was a true legend in the bodybuilding world. Bill, a five-time Mr Universe and esteemed IFBB Hall of Famer, peacefully passed away in his home at 91.
Bill Pearl's impact on the sport of bodybuilding cannot be overstated. He was a remarkable competitor, mentor, and training partner to numerous champions.
Bill significantly shaped the careers of nine Mr America winners and 14 Mr Universe champ in the bodybuilding event of ions, including the 1982 Mr. Olympia champion, Chris Dickerson.
His contributions were recognized when he was honoured with the title of the world's best-built man of the century in 1974 and a Lifetime Achievement Award from Arnold Schwarzenegger.
Bill Pearl Death Cause
In the years leading up to his passing, Bill faced several health challenges. He had recently overcome a serious bacterial infection following an unfortunate accident, and his resilience was commendable.
However, Bill was also battling Parkinson's, a condition he was diagnosed within 2016. Despite his valiant fight, Parkinson's ultimately took its toll. Bill Pearl's legacy extends far beyond his remarkable physique and accolades.
Eddie Giuliani
Eddie Giuliani was a Hall of Famer and recipient of prestigious titles, significantly shaping an indelible mark on the sport.
Born and raised in Brooklyn, New York, Eddie dedicated his life to fitness and bodybuilding, building a highly successful career over four decades.
Eddie Giuliani's contributions to the bodybuilding community were truly remarkable. He was the former training partner of the iconic seven-time Mr. Olympia champion, Arnold Schwarzenegger.
Together, they pushed the boundaries of the sport and inspired countless individuals to pursue their fitness goals. Beyond his impressive physique and accomplishments, Eddie was known for his unique sense of humour.
He had a way of connecting with people and leaving a positive and lasting impression on everyone he encountered. His presence in the bodybuilding world was not only respected but also cherished.
Eddie Giuliani will be remembered as a legendary figure from the silver era of bodybuilding. His dedication, passion, and vibrant personality made him an unforgettable icon.
Eddie Giuliani Death Cause
Eddie Giuliani died peacefully at his home.
Marvin Eda
Marvin Eda, also known as the "Bicep from the Bronx," left a lasting legacy in bodybuilding. Unfortunately, he passed away at 90, leaving a remarkable reputation as one of the greatest and strongest bodybuilders ever.
Marvin was not only an exceptional bodybuilder but also a formidable weightlifter.
He earned the nickname "Bench Press King" for his extraordinary strength, becoming the first man weighing under 200 pounds to bench press over 500 pounds.
His feats of strength were legendary and earned him immense respect within the fitness community. Despite having a relatively short bodybuilding career from 1949 to 1951, Marvin's impact was significant.
He competed in various contests, securing victories in prestigious competitions such as the Junior Mr. New York, the Junior Northern American Championships in 1949, and the Mr. Eastern America in 1950.
Sadly, he chose to end his competitive career due to political issues within the sport, a decision he made at the young age of 20. Marvin Eder was widely regarded as one of the strongest bodybuilders ever, pound for pound.
His aesthetic physique and incredible genetic gifts earned him the admiration and inspiration of many legendary bodybuilders, including Arnold Schwarzenegger and Reg Park.
What made Marvin's achievements even more remarkable was the fact that he was a completely natural bodybuilder, competing from the age of 18 to 21. Marvin Eda's untimely passing leaves a void in the bodybuilding world.
However, his remarkable strength, inspiring physique, and impact on future generations of bodybuilders will continue to be celebrated.
Marvin's name will forever be associated with excellence in his impressive physique and unparalleled feats of strength.
Marvin Eda Death Cause
Marvin died peacefully at his home at 90.
Frank
Frank, is a renowned bodybuilder and long-time fitness gym owner in Tampa. His death was a great loss to the fitness community, as he was an incredible athlete, a bodybuilding pioneer, and an influential figure in the industry.
Frank achieved notable accomplishments throughout his career, including winning the Mr Tampa and Mr Florida bodybuilding titles in 1979. His dedication to the sport and commitment to maintaining physical fitness inspired many.
Moreover, he was known for his passion for sharing knowledge and helping others in their fitness journeys. Frank's gym ownership and management further showcased his deep involvement in the fitness community.
At the peak of his career, he owned and operated eleven gyms in Tampa, providing a space for individuals to pursue their fitness goals. His passing at 75 left a void in the industry and among those who knew him.
Frank's legacy as a passionate bodybuilder, an influential voice, and a generous mentor will continue to inspire and motivate others in their pursuit of fitness and bodybuilding goals.
Frank Death Cause
Frank passed away due to complications from COVID-19 pneumonia.
Liu Danny
Liu Danny, also known as Mark Forrest, was a bodybuilder, actor, and opera singer. Born in 1933, he began his bodybuilding journey at 13 and later opened his gym in Long Island.
Although he participated in several bodybuilding shows, he never won a major competition. However, he did earn the title of Mr. Muscle Beach in California.
Aside from his involvement in bodybuilding, Liu Danny also had a successful career as an actor. He was particularly known for his peplum roles, featuring muscular actors in historical or mythological films. In his later years, he transitioned into becoming a vocal coach in California.
Liu Danny Death Cause
Liu Danny passed away one day after his 89th birthday.
His death brings attention to the notion that modern-era bodybuilders often face health-related challenges and tend to have shorter lifespans than their predecessors.
FAQs
What are Bodybuilders' Common Causes of Death?
Some common health problems that have been associated with bodybuilding include.
Heart-Related Issues
Anabolic steroids and other performance-enhancing substances can impact cardiovascular health.
This may include an increased risk of heart disease, heart attacks, and other cardiac complications.
Kidney Problems
High protein intake, combined with certain supplements or performance-enhancing substances, can stress the kidneys and potentially lead to kidney damage or dysfunction.
Liver Issues
Certain substances, such as oral anabolic steroids or excessive consumption of protein supplements, can strain the liver and contribute to liver damage or dysfunction.
How Many Bodybuilders Died in 2022 Male?
Almost 30 male bodybuilders died in 2022, and the primary reason for most deaths was cardiac arrest.
How Many Bodybuilders Died in 2022 Female?
Six female bodybuilders died in 2022.