The prestigious 2023 Flex Weekend Pro bodybuilding competition taking place on September 10th in Italy has shaped up to be one of the most stacked contests of the IFBB Pro League season.
With reigning Mr. Olympia Hadi Choopan awaiting his next challenger, the men's open division at Flex Weekend Pro offers several top athletes an opportunity to state their case.
As the calendar winds down, competitors are running out of chances to qualify for the 2022 Mr. Olympia and build momentum before facing Hadi Choopan on the big stage in November.
In recent Instagram updates, major contenders like Blessing Awodibu, Regan Grimes, and Vitaliy "Good Vito" Ugolniko have showcased impressive conditioning just days out from Flex Weekend Pro.
Each brings motivation and determination to Italy as they vie for a decisive victory that could propel their Mr. Olympia aspirations.
Blessing Awodibu Seeks Redemption After Mixed 2022 Season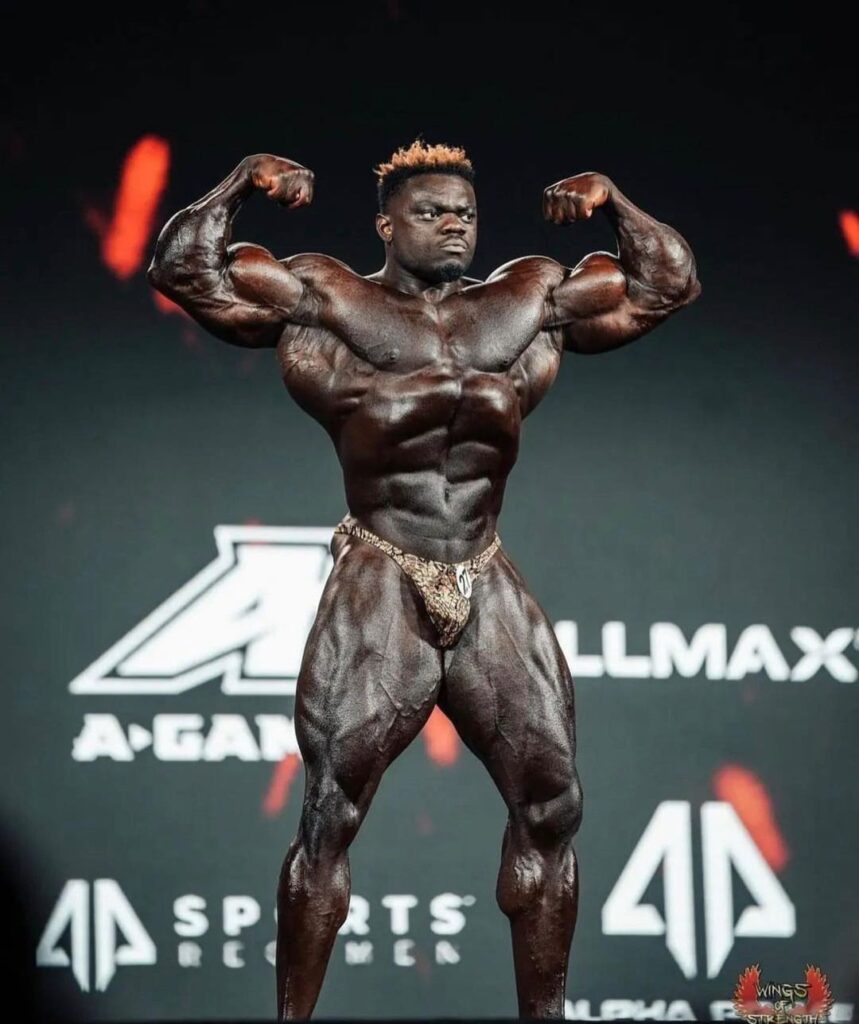 Nigerian sensation Blessing Awodibu burst onto the pro scene in 2022, earning the nickname "The Boogieman" for his lean physique and brazen attitude.
After claiming back-to-back wins at the Indy Pro and New York Pro as a rookie, Blessing Awodibu qualified for his very first Olympia.
At the 2022 Mr. Olympia pre-judging press conference, Blessing Awodibu made waves by calling out the competition and suggesting he deserved a top-five place.
However, he was unable to live up to those bold predictions once on stage, finishing outside the top fifteen.
Blessing Awodibu looked to rebound at the recent 2023 Chicago Pro but ended up 4th, admitting he came in off-condition.
Now refocused, Blessing Awodibu appears tighter and drier than ever weeks out from Flex Weekend Pro. "Flat as s***, but we locked in. 12 days out," he posted, showing renewed determination.
If Blessing Awodibu can nail conditioning and refine his physique, he could recreate the magic that saw him shock the world last season. A commanding win in Italy would silence any remaining doubters.
Regan Grimes Returns After Year-Long Absence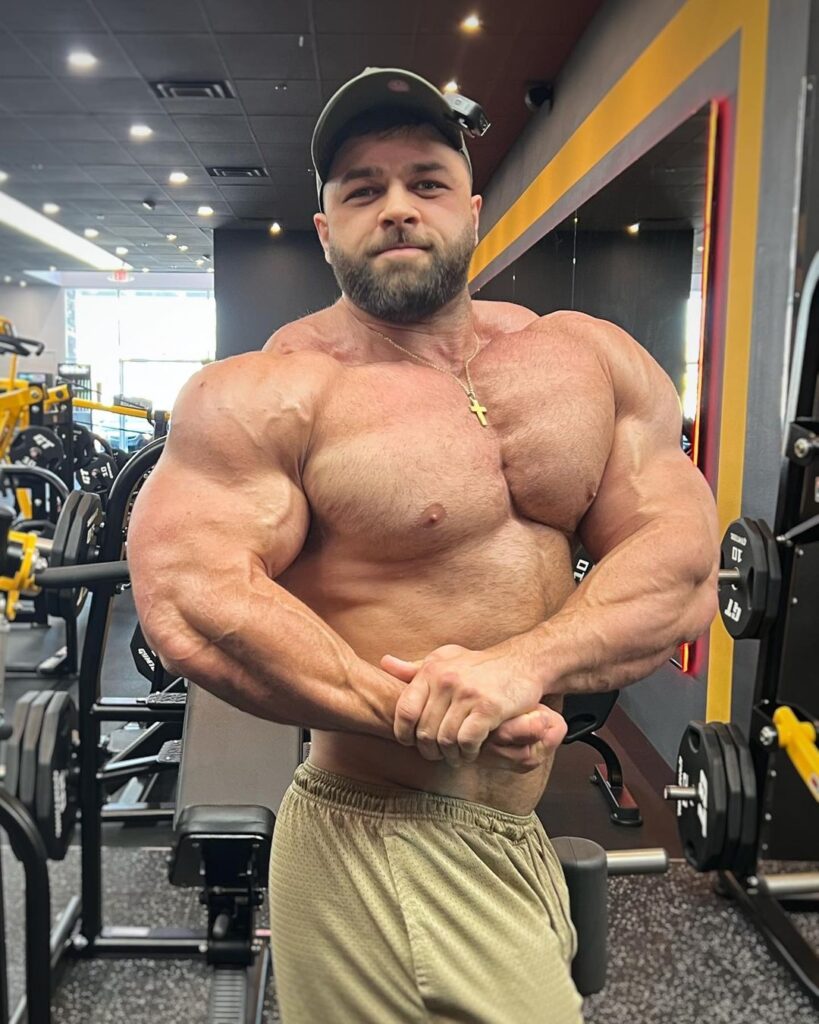 In 2022, Canadian pro Regan Grimes managed a pair of 7th-place finishes but otherwise remained absent from competition.
After qualifying for the 2022 Mr. Olympia, Regan Grimes surprisingly opted to sit it out and spend the year training and refining his physique.
Now, after a 12-month hiatus, Regan Grimes is ready to make his return to the stage at Flex Weekend Pro.
Under the coaching of Milos Sarcev, Regan Grimes has put on significant size while maintaining his famous shape and proportions. His recent updates show he's peaking perfectly.
Regan Grimes has long been pegged as a future Mr. Olympia champion given his structure, muscularity, and personality.
If he lives up to expectations in Italy, Regan Grimes could re-establish himself as a top threat to take on Hadi Choopan. This contest marks the start of a crucial comeback season.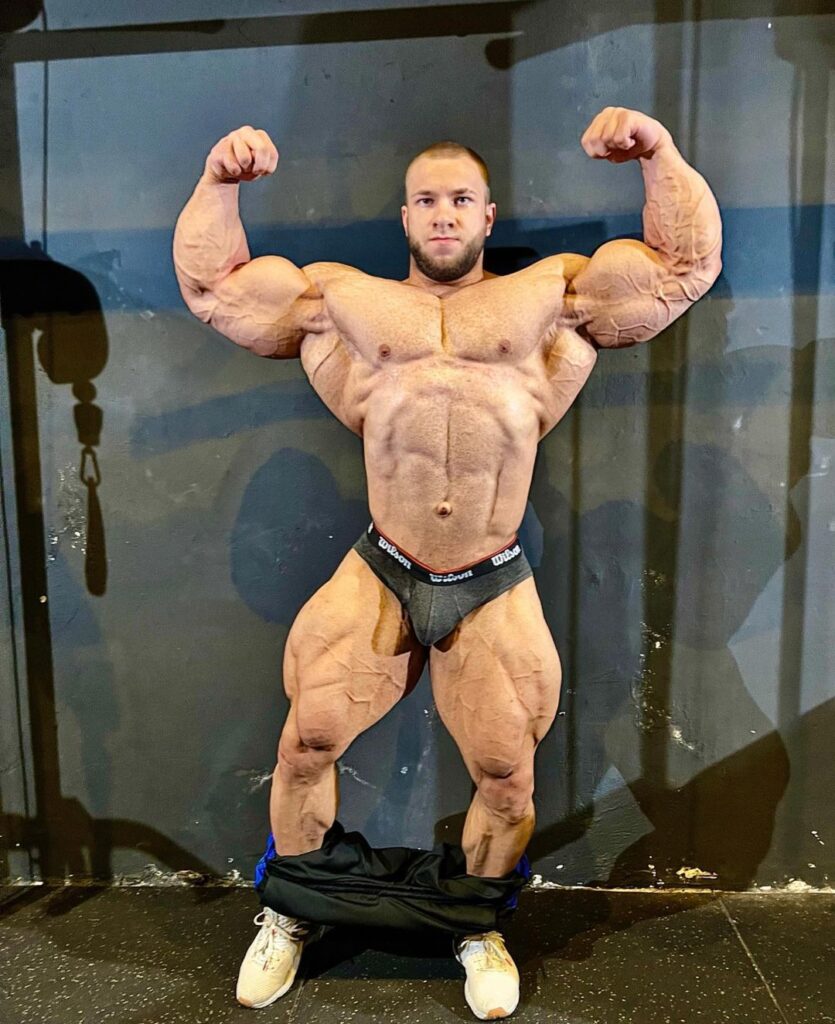 Perhaps no competitor in Italy carries more hype and curiosity than Ukrainian muscle phenom Vitaliy Ugolniko, better known to fans as "Good Vito."
The social media sensation made waves last year by transitioning to NPC and rapidly earning his pro card.
With eye-popping mass and shape that many call Olympia-worthy, Good Vito has been tabbed by experts like Samir Bannout as a future Mr. Olympia in the making.
However, we have yet to see Good Vito tested against the elite open pros. Critics point to potential issues like his protruding midsection and umbilical hernia as weaknesses that may trip up the Ukranian newcomer.
But if Good Vito arrives in peak form, few can match his raw muscle size and density.
Flex Weekend Pro offers the perfect opportunity for Vitaliy Ugolniko to introduce himself and prove if he is indeed a top contender or merely an Internet phenomenon. The bodybuilding world eagerly awaits his competitive debut.
Current Mr. Olympia Challengers Collide in Italy
Beyond these emerging talents, the 2023 Flex Weekend Pro includes established pro stars like Nathan De Asha hungry to qualify for another shot at Hadi Choopan.
Nathan De Asha has overcome severe injuries to re-establish his status as a top-six Olympia threat, something he hopes to validate in Italy.
The UK standout is brimming with confidence, even claiming that if he bests Good Vito in Italy, he expects to crack the top five at Mr. Olympia. That's fighting words in this talent-rich field.
With the newly competitive Hadi Choopan raising the bar for the title, every victory and high placement matters as pro bodybuilders make their case to stand atop the ultimate stage this November.
Italy offers the perfect proving ground for those who have the complete package to challenge the dominant Iranian champion.
If Blessing Awodibu, Regan Grimes, or Good Vito can decisively outmatch their peers and stake their claim, it sets up a tantalizing showdown with Choopan at the 2023 Mr. Olympia just months away.
Regan Grimes, Blessing Awodibu, Nathan De Asha, and all those making the journey to Italy have trained relentlessly for this opportunity knowing what lies ahead.
The 2023 Flex Weekend Pro is shaping up to be an ideal pre-Olympia litmus test. With elite pros battling for supremacy, no one can afford to leave anything in the tank in Italy.
For several men chasing greatness, this showdown might just be the springboard needed to achieve long-awaited glory when they finally stand opposite Hadi Choopan and attempt to etch their name alongside legends like Lee Haney, Ronnie Coleman, and Jay Cutler.
That hallowed list of Mr. Olympia champions has an open spot just waiting for the next superstar to seize it.