Emerging bodybuilding talent Blessing Awodibu recently provided fans a glimpse into his impressive progress just weeks out from his next competition.
In a front double biceps social media post, Blessing Awodibu's sharpening conditioning was on full display as he grits down for potential redemption.
The update comes as Blessing Awodibu looks to bounce back after a disappointing 4th place finish at last month's Chicago Pro show.
By bringing a tighter, harder package to the stage next time, Blessing Awodibu aims to qualify for the ultimate proving grounds – Mr. Olympia.
Blessing Awodibu Bursts onto the Scene
After earning pro status in 2021, Blessing Awodibu immediately left his mark by winning the Indy Pro in early 2022.
With newfound momentum, he captured an even more prestigious victory weeks later at the New York Pro.
Blessing Awodibu's triumph punched his ticket to the 2022 Mr. Olympia, an almost unthinkable achievement in only his rookie season.
He instantly became a fan favorite for his charismatic personality and beautifully flowing physique. However, Blessing Awodibu's fortunes faded on bodybuilding's biggest stage, as he finished outside the top 15.
The poor placement emphasized the need to bring a more polished look to compete consistently with the elite.
Bouncing Back from Adversity
Following Olympia's disappointment, Blessing Awodibu went back to the drawing board and put in work this past offseason.
He constructed an even larger, more imposing frame in hopes of dominating the competition. Blessing Awodibu's massive improvements were on full display at the 2023 Chicago Pro last month.
While he captured the crowd's attention through sheer size and proportions, conditioning issues relegated him to 4th.
The setback only further fueled Blessing Awodibu's motivations. He drew criticism for seemingly losing focus after his rapid rise to prominence.
But recent progress indicates Blessing Awodibu remains fiercely determined to maximize his otherworldly potential.
Fine Tuning His Physique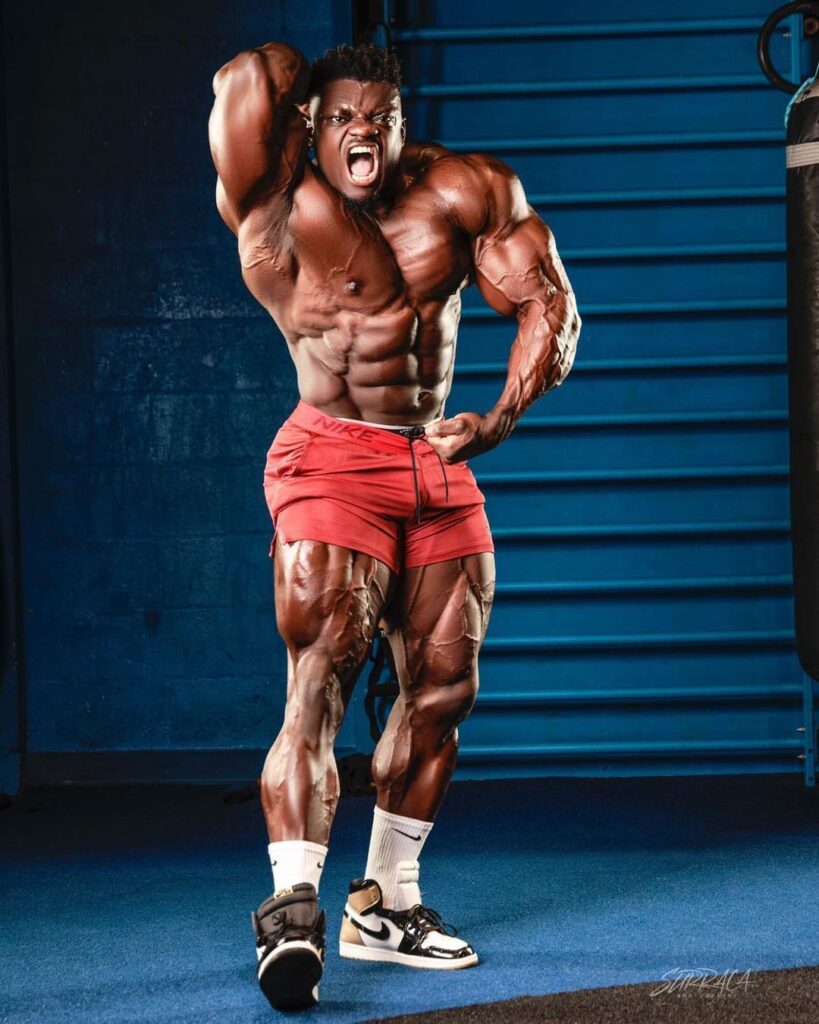 If Blessing Awodibu's latest social media update is any evidence, he has tightened up his physique substantially since Chicago.
The fullness and razor-sharp cuts displayed in his front double biceps pose signify on-point peak week preparations.
Blessing Awodibu credited his coach, Cameron Cheek, for dialing in his shredded glutes and hamstrings.
His small waist also looks accentuated against fuller, rounder muscle bellies. Overall, the physique presents a complete 180 from Chicago. Blessing Awodibu understands bringing this level of polish is critical for top placings.
With its winner securing Mr. Olympia's qualification, his upcoming show provides the perfect redemption stage. Blessing Awodibu appears focused and ready to dominate.
Eyes Forward On the Olympia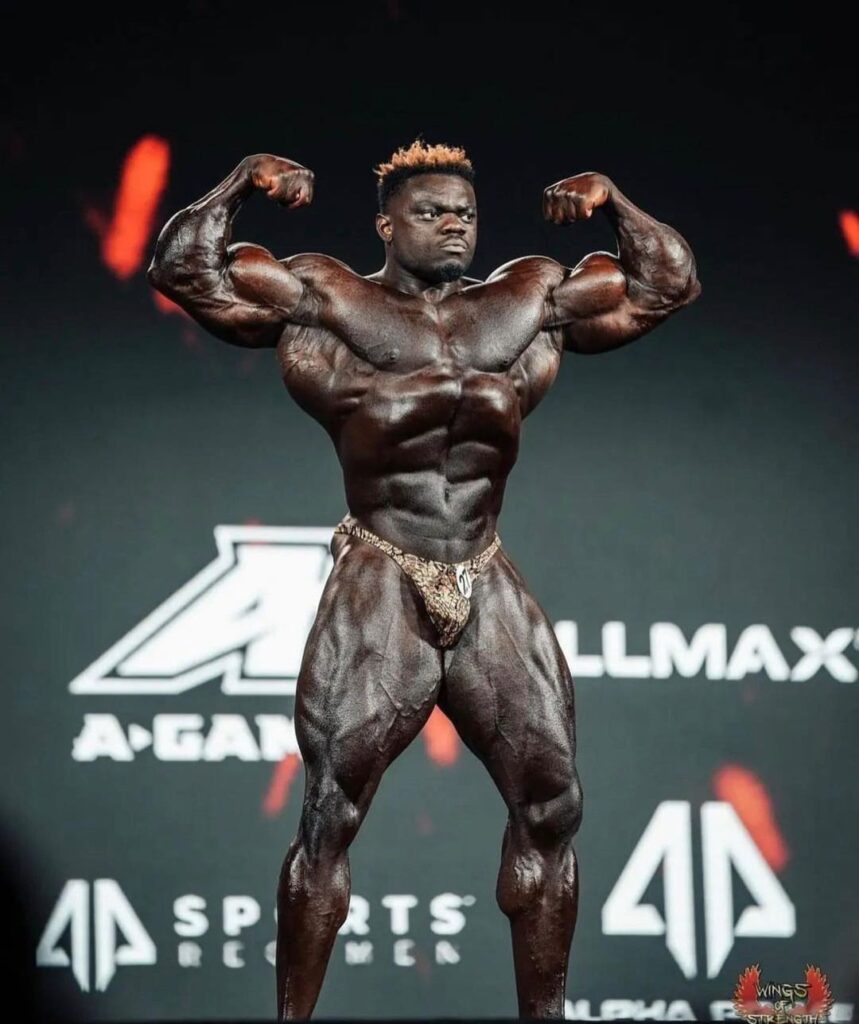 By fixing prior conditioning issues, Blessing Awodibu is determined to punch his ticket back to Mr. Olympia this year. He aims to prove his capabilities among the world's best.
If Blessing Awodibu brings his best, coaches believe he has the structure and proportions to unsettle the current Olympia favorites.
However, he must showcase razor conditioning and avoid fading like in his first Olympia outing. One thing is certain – the imposing Blessing Awodibu's return makes the competitive landscape even more interesting.
His charisma and larger-than-life persona add unique flair among the sport's current stars. Blessing Awodibu has all the tools at his disposal the rest comes down to perfect execution.
Fans now excitedly await to see if he peaked perfectly and turns heads with a statement-making return to form. The bodybuilding world hasn't seen the last of this special talent.