Four-time Mr. Olympia champion Jay Cutler solidified legendary status in the early 2000s by battling icons like Ronnie Coleman and Dexter Jackson to the top.
Over a decade into retirement, Jay Cutler is teasing a surprise return to the bodybuilding stage at the 2023 Masters Olympia.
The 50-year-old former champion dropped the bombshell in a recent video update on his YouTube channel. Jay Cutler claims he will make an appearance in some form at the Masters Olympia in Romania at the end of August.
While not competing, Jay Cutler promises to showcase his physique and "surprise" fans who have followed his inspiring fitness journey into his 50s.
Along with the Masters Olympia tease, Jay Cutler revealed the ultimate workout tip for making dramatic improvements.
Battling Legends to Become Mr. Olympia
Long before becoming a middle-aged fitness icon, Jay Cutler reached the pinnacle of professional bodybuilding through endless sacrifice and dedication to the iron game.
Jay Cutler turned pro in 1993 but had to wait over a decade before finally claiming the Sandow trophy. During the early 2000s, Jay Cutler became a legitimate threat to all-time great Ronnie Coleman.
At the 2001 & 2003 Mr. Olympia contests, Jay Cutler pushed Ronnie Coleman to the limit but had to settle for runner-up. He broke through in 2006 to finally dethrone Coleman, beginning a reign of his own until 2011.
During his prime years competing, Jay Cutler wowed audiences with his 300-pound mass, dense muscles, and iconic crab's most muscular pose. His quad sweep and leg development were considered among the best.
Combined with 3 Arnold Classic victories, Jay Cutler cemented his place as one of the top professional bodybuilders of his era. He lapped the competition with 22 IFBB pro show wins until retiring in 2013.
Teasing a Masters Olympia Return
Fast forward 9 years later, and the interest in Jay Cutler returning to the bodybuilding stage is still sky-high.
In his latest YouTube video, Jay Cutler acknowledges the hype and teases fans about making a surprise Masters Olympia appearance.
The 2023 Masters Olympia is set to run August 27-28 in Bucharest, Romania. While Cutler almost certainly won't compete, he hints at plans to attend and showcase his physique.
"I'm not guest posing. I'm going to surprise you guys when I head to Romania," Jay Cutler remarked.
Fans are now speculating if he'll join the Masters Olympia commentary team, judge the show, or appear on stage to display his middle-aged gains.
Jay Cutler sounds confident about unveiling an impressive physique with just weeks until the Masters Olympia.
At 50, he still carries 220-230 pounds of mass – down from his competition peak of 300 pounds but in phenomenal shape nonetheless.
The Motivation Behind a Bodybuilding Comeback
What fuels Jay Cutler's motivation to return to a bodybuilding stage after nearly a decade out of the spotlight?
For Jay Cutler, getting back on stage allows him to continue showcasing the results of his inspiring lifelong passion for fitness. After 25 years as an elite professional bodybuilder, the stage remains familiar.
Jay Cutler also understands the immense popularity he still commands in the sport. From a promotional standpoint, his presence generates significant buzz and interest in any event.
Finally, revealing his physique proves Jay Cutler is still "living the lifestyle" daily and practicing what he preaches. Fans draw inspiration from his commitment to staying shredded well into middle age.
Ultimately, Jay Cutler lives for opportunities to showcase his effort and motivate others on their fitness journey. The Masters Olympia represents the next chance to do both.
The Ultimate Workout Tip for Dramatic Changes
When it comes to getting shredded and improving their physique, Jay Cutler swears by one simple yet effective workout strategy – extending cardio and training sessions to a full hour.
Most gymgoers train for 30-45 minutes at a time. But Jay Cutler argues that additional 15-30 minutes makes a dramatic difference for fat burning, muscle building, and conditioning.
"That extra time to take one hour of workout. That could be weight training, too people train fast, and I'm not against that. It makes a huge difference," Jay Cutler explained.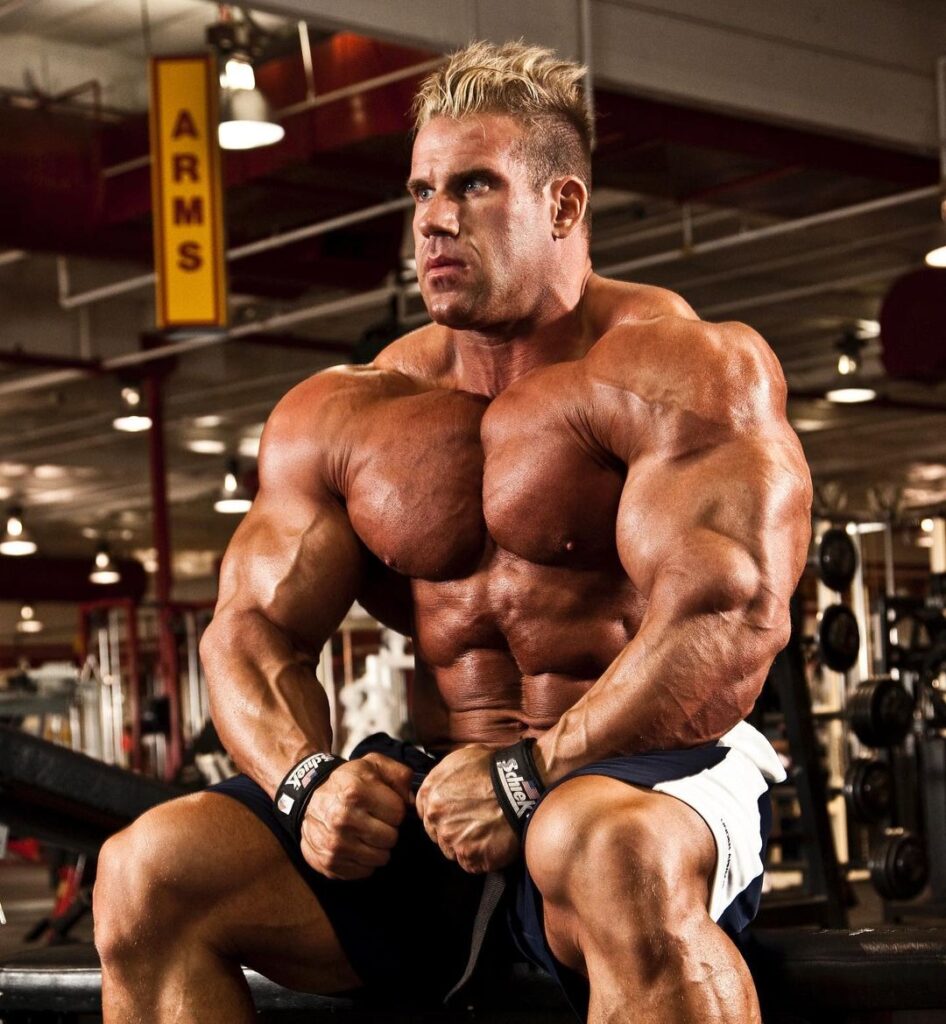 He credits beginning his workouts with 45-60 minutes of low-impact cardio for helping him stay lean and build granite-hard conditioning in his prime. Weight training for a full hour also enables more volume.
Jay Cutler reminds us that slow, focused repetitions trump quickly moving heavy weight. But whichever training style you choose, committing to hour-long dedicated sessions sparks the best improvements.
Current Fitness Level at 50 Years Old
Fans curious about Jay Cutler's current fitness level at 50 got an update when he recently revealed the results of a 12-week body transformation challenge.
Inspired by his milestone 50th birthday approaching, Jay Cutler committed to hardcore dieting and training to get into unbelievable shape. He shared jaw-dropping photos of the results.
Jay Cutler discussed weighing around 235 pounds for the challenge – over 60 pounds down from his competitive peak but still gigantic by usual standards. At 5'9″, his 230-plus pounds of mass fills out impressively.
Jay Cutler added definition and shape to his delts, arms, and chest by swapping heavier compound lifts for strict isolation movements while maintaining thick quads.
Jay Cutler also achieved this renaissance physique naturally, using doctor-prescribed testosterone replacement therapy. Fans were astonished by his dedication.
Could Competing Ever Appeal to Cutler Again?
While Jay Cutler is satisfied and motivated to stay fit for health in retirement, could the spotlight of the Masters Olympia possibly ignite his competitive fire once again?
If Jay Cutler gets a taste of the stage again, fans have speculated the master's legend might consider a future comeback. It would undoubtedly create shockwaves in the sport.
However, Jay Cutler seems content avoiding the grueling demands of prep and competition at this stage of life. He likely intends the Masters Olympia as a motivational milestone and a chance to connect with supporters.
But according to Jay Cutler, people shouldn't tell him what he is capable of. So never say never! The bodybuilding icon returning to compete alongside fellow masters legends like Dexter Jackson and Shawn Ray would be incredible to witness.
For now, Jay Cutler is focused on unveiling his physique and surprising fans in Romania. But the bodybuilding world awaits his next chapter.
At 50 Years Old, Jay Cutler is Forever Mr. Olympia
Even nine years into retirement, Jay Cutler's influence on bodybuilding runs deep. His name alone still evokes images of an unstoppable force during his prime.
By surprising fans at the 2023 Masters Olympia, Jay Cutler stokes memories of past glory while inspiring the next generation to pursue lifelong fitness. He remains the embodiment of hard work and perseverance.
No matter what transpires in Romania, to his legions of fans worldwide, Jay Cutler will always be the one and only Mr. Olympia.