British mass monster James Hollingshead recently gave fans an inside look at his strategic post-surgery nutrition program to aid rapid recovery.
In a new video, James Hollingshead details his full day of eating while recovering from a gynecomastia procedure.
One of the UK's top IFBB pros, James Hollingshead, underwent surgery in mid-July 2022 to treat gynecomastia – a common condition causing enlarged breast tissue in men.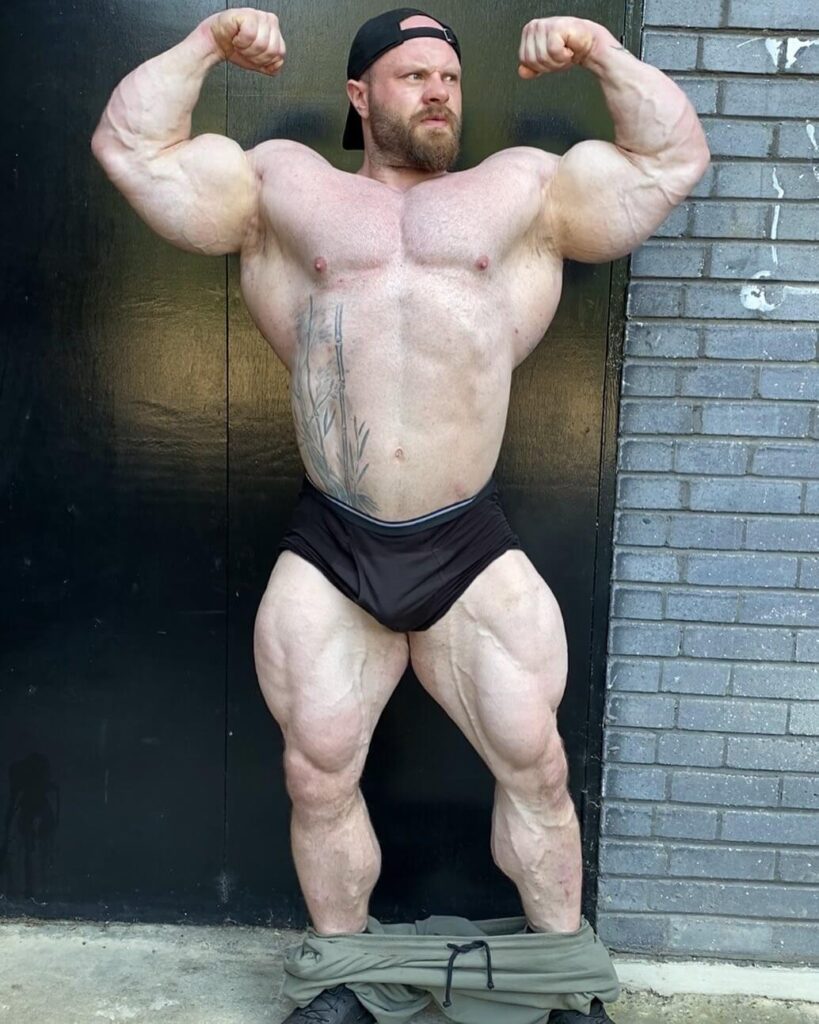 He designed a nutrition plan to optimize his recovery focused on inflammation reduction and healing.
Let's examine James Hollingshead's thoughtful meal plan and grocery staples that deliver the precise macros, vitamins, and minerals needed to get The Bull back to full strength quickly and safely.
Undergoing Surgery at the Peak of His Powers
Currently ranked among the world's best pros, James Hollingshead continues making significant strides at 34 years old. He became a rising threat by dominating the 2020 British Grand Prix and Europa Pro shows.
After a disappointing 2021 Mr. Olympia debut due to a last-minute COVID diagnosis, Hollingshead regained momentum by earning a bronze medal at the 2022 Arnold Classic UK. His lone 2022 victory came at the Tsunami Cup.
With his pro career firing on all cylinders, some fans were surprised when James Hollingshead recently underwent surgery.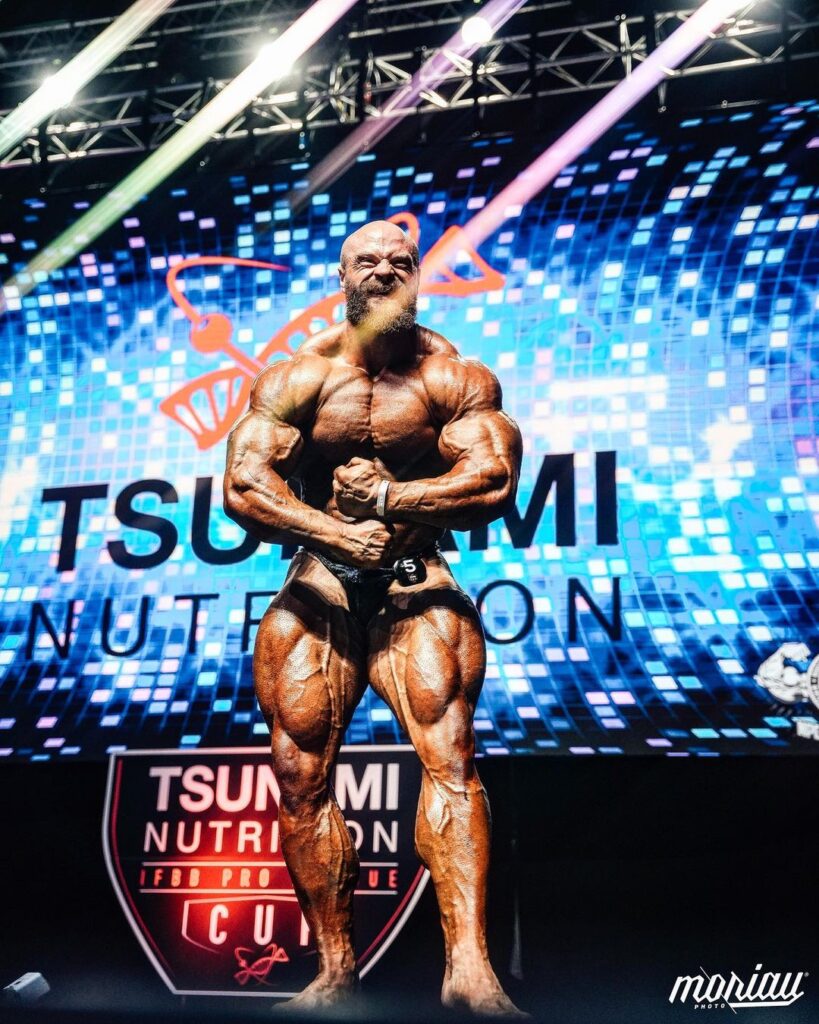 But issues like gynecomastia are unavoidable for a massive 250-pound bodybuilder carrying significant mass.
Rather than train through the discomfort, James Hollingshead took a strategic hiatus to address it decisively through surgery, allowing him to continue progressing at 100%.
Prioritizing Quality Nutrition for Recovery
Every bodybuilder knows the rigors of recovering from competition, let alone rebounding from an invasive surgery. Nutrition plays a massive role in Convalescence.
Despite his vast appetite, James Hollingshead carefully curated a diet high in natural anti-inflammatories, micronutrients, and easily digestible protein sources to get back on track ASAP post-surgery.
He consumed smaller, clean meals every 3 hours to keep energy levels stable and avoid blood sugar crashes as his body works overtime to mend.
The goal – provide essential nutrients without taxing his system or aggravating inflammation.
Here's a closer look at the foods fueling James Hollingshead's recovery:
Anti-Inflammatory Choices
Salmon
Beets
Blueberries
Greek yogurt
High Protein Options
Eggs
Chicken
Hydrolyzed beef protein
Plain Greek yogurt
Nutrient-Dense Carbs
Sourdough bread
Baked sweet potato
Cream of rice
Vitamin C Foods
Pineapple
Bell peppers
Kiwi
Healing Fats
Almond butter
Avocado
Olive oil
Hydration
Coconut water
Fruit smoothies
Herbal tea
James Hollingshead emphasizes whole foods while limiting processed carbs and sugars that may exacerbate inflammation and impede healing. He also stresses staying very hydrated.
Walking Fans Through a Full Day of Eating
To provide fans with a blueprint, James Hollingshead filmed a full day of eating while recovering to demonstrate his meal timing and food choices.
Here's the breakdown:
Meal 1:
Sauerkraut
Smoked salmon
Kiwi
Sourdough bread
Meal 2:
White rice
Pineapple
Carrots
Beets
Meal 3:
Cream of rice
Blueberries
Hydrolyzed beef protein
Honey
Meal 4:
Sweet potato fries
Steak
Veggies
Meal 5:
Greek yogurt
Almond butter
Banana
Cereal
This day of eating provides James Hollingshead with the ideal macros for recovery – high protein, moderate carbs, and healthy fats. The food selections also pack anti-inflammatory and healing compounds to speed recovery.
Additional Recovery Tips
Alongside strategic nutrition, James Hollingshead recommends these additional tips for bouncing back rapidly post-surgery:
Light walking and mobility work as soon as possible
Avoiding caffeine, alcohol, and other stimulants
Drinking electrolyte beverages to stay hydrated
Getting plenty of sleep nightly
Wearing recommended compression garments
Gently massaging treatment areas to break up internal scar tissue
James Hollingshead stresses having patience with the process rather than rushing back into intense training too quickly.
Taking a planned, systematic approach to post-surgery care is critical.
Back on Track for Continued Gains
Armed with a nutritional roadmap designed for optimal recovery, James Hollingshead focuses on returning to full strength and restarting his ascent up the bodybuilding ranks.
Fans look forward to seeing the larger-than-life Brit back in action later this year. James Hollingshead has had the raw power and genetics to become a top Olympia threat for years.
By healing after surgery properly, The Bull sets himself up for bigger goals. James Hollingshead remains well on his way to becoming Britain's next excellent bodybuilding champion.