In competitive bodybuilding, posing is an essential but often overlooked aspect. While size, shape, and conditioning are essential, the ability to present one's physique through captivating poses can make a significant difference in a bodybuilder's success.
Among the iconic poses in bodybuilding history, Jay Cutler's quad stomp at the 2009 Mr. Olympia stands out as a symbol of his determination to reclaim his lost title.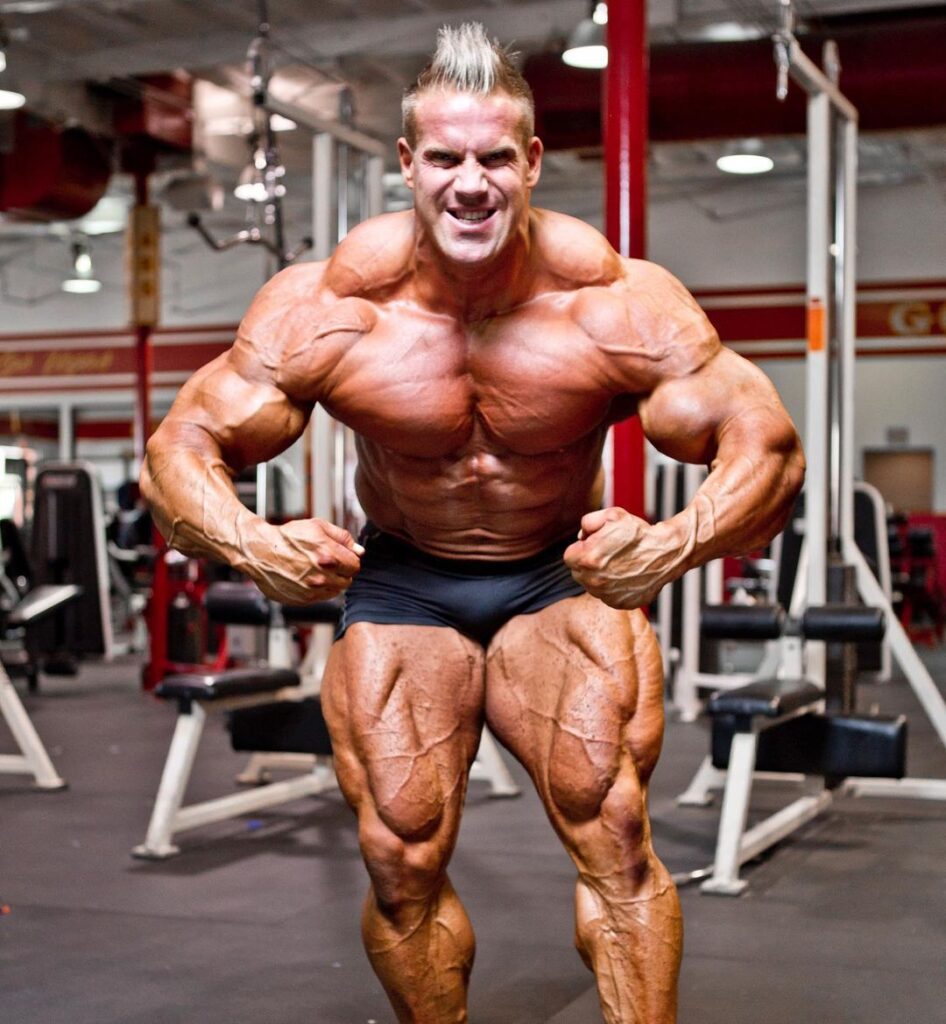 Jay Cutler, a four-time Mr. Olympia champion, is widely recognized as one of the most accomplished bodybuilders ever. His journey to the top was challenging and setbacks.
After winning his IFBB Pro card in 1996, Cutler entered the professional circuit and faced stiff competition, including his future rival Ronnie Coleman. Although Coleman claimed the gold medal in their early encounters, Cutler remained undeterred.
Cutler's determination led him to qualify for the Olympia stage in 1999, where he placed 14th. Undeterred by his initial performance, he refined his physique and skills.
In 2000, Cutler secured his first professional victory at the Night of Champions, demonstrating his potential for greatness.
Over the next few years, he consistently improved his rankings, earning a silver medal at the Olympia in 2001 and becoming a prominent contender in the bodybuilding scene.
The Battle for Olympia Supremacy
Despite his success, Cutler faced tough competition from other seasoned bodybuilders. His journey was marked by a series of second-place finishes at the Olympia, earning him the unfortunate record of having the most runner-up titles in Olympia history.
However, his pursuit of the coveted Sandow trophy was temporarily derailed when he faced disqualification due to a failed diuretics test in 2002.
Cutler's determination only grew more robust in the face of adversity. He returned to the Olympia stage in 2003, aiming to dethrone Coleman.
While Cutler significantly improved, Coleman's exceptional physique and conditioning secured another victory.
Cutler continued to refine his physique, finishing second in the following years, until he finally claimed his first Mr. Olympia title in 2006, surpassing Coleman's reign.
The Quad Stomp and its Significance
Cutler's quad stomp at the 2009 Olympia is unique in bodybuilding history. Contrary to other champions' meticulously planned iconic poses, the quad stomp was a spontaneous moment that added to its significance.
Technically a variation of the abs and thigh pose, the context, intensity, and Cutler's persona made it truly memorable.
For Cutler, the quad stomp represented far more than a pose. It symbolized his resilience journey, his desire to reclaim the Olympia throne, and his refusal to be defeated.
His impeccable presentation of the pose showcased his insane quad striations and further highlighted his dominance on the Olympia stage.
The quad stomp became an instant sensation, etching Cutler's name in the annals of bodybuilding history.
A Historic Return to Glory
Against all odds, Cutler's determination paid off. In 2009, he made an incredible comeback, securing his fourth Mr. Olympia title and reclaiming the Sandow trophy after losing it.
His triumph shattered long-held beliefs that no bodybuilder could regain the Olympia title once it was lost. Cutler's victory solidified his place among the bodybuilding greats and inspired countless others.
Cutler's success continued in the following years, as he defended his Mr. Olympia title in 2010 and 2011, taking his Sandow trophy tally to four.
His accomplishments positioned him as the fourth-winningest Mr. Olympia champion of all time, alongside legends such as Arnold Schwarzenegger.
Retirement and Legacy
Cutler's remarkable bodybuilding career eventually came to a close. He faced a biceps injury that prevented him from competing in the 2012 Olympia.
In 2013, he participated for the last time and placed sixth before announcing his retirement from professional bodybuilding.
While Cutler's competitive journey had concluded, his legacy in the sport endured. His quad stomp and relentless pursuit of success left an indelible mark on the bodybuilding community.
Jay Cutler's story inspires aspiring bodybuilders, reminding them that resilience, determination, and a signature pose can propel them to greatness on the Olympia stage.
The Takeaways
Jay Cutler's quad stomp is a testament to his indomitable spirit and unwavering commitment to his craft. His journey from setbacks to triumphs demonstrates the true essence of a champion.
The quad stomp will forever be remembered as a defining moment in bodybuilding history, symbolizing Cutler's incredible comeback and making him the first and only bodybuilder to reclaim the Mr. Olympia title.
Jay Cutler's legacy inspires aspiring bodybuilders, reminding them that resilience, determination, and a signature pose can propel them to greatness on the Olympia stage.