In bodybuilding, few names carry as much weight as Jay Cutler. With four Mr. Olympia titles to his name, Jay Cutler's opinion is highly regarded by both newbies and seasoned bodybuilders.
In this article, we explore his thoughts on rising star Chris Bumstead and his aspirations for the future.
Jay Cutler: A Living Legend in Bodybuilding
Jay Cutler, a prominent figure in the bodybuilding arena, has won the prestigious Mr. Olympia contest four times. His journey began when he shifted his focus from his family's construction business to bodybuilding.
Despite initial setbacks, Cutler persevered and made a name for himself in the bodybuilding world.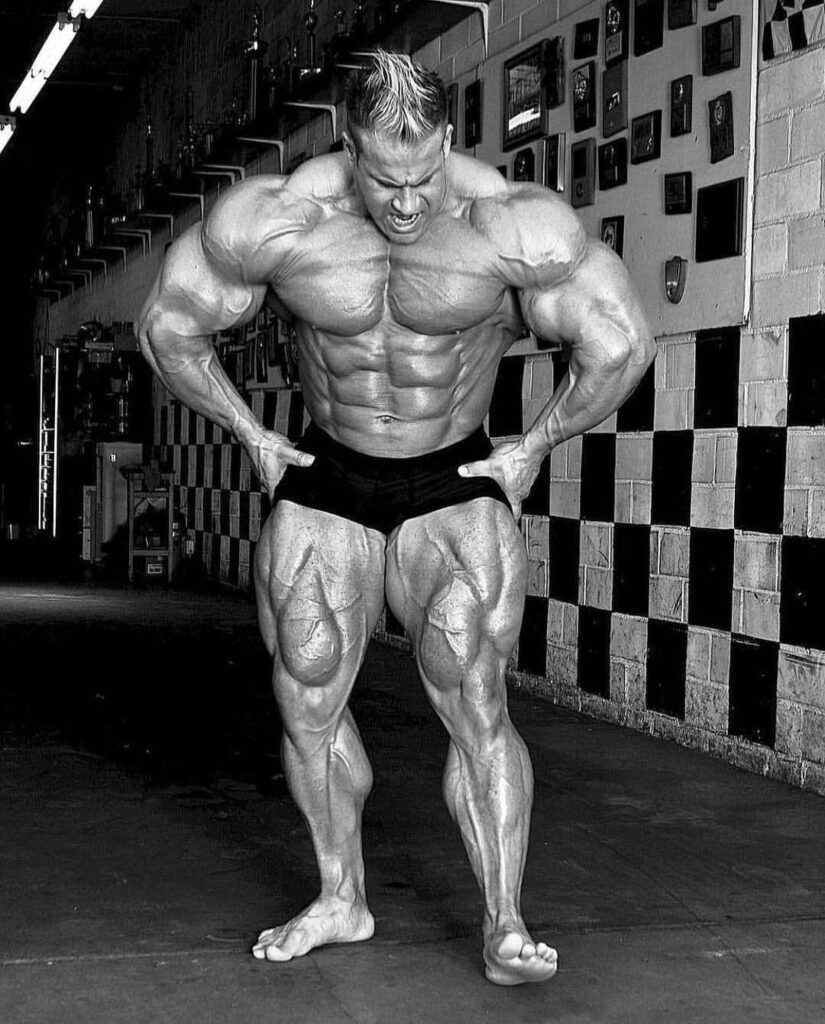 His remarkable physique and dedication set him apart from competitors, and he successfully rivaled renowned bodybuilders like Ronnie Coleman and Phil Heath.
Jay Cutler's Career Achievements
Throughout his career, Cutler achieved remarkable feats. Jay Cutler won the Arnold Classic titles from 2002 to 2004 and claimed his first Mr. Olympia championship in 2006.
His continuous hard work paid off as he defeated formidable opponents, including Eight Time Mr. Olympia Ronnie Coleman, Dexter Jackson, and Phil Heath, securing his place as a four-time Mr. Olympia winner.
Jay Cutler's success extended beyond the stage, as he graced the pages of several magazines and even established his own supplement company, Cutler Nutrition.
Jay Cutler's Post-Retirement Goals
While Four-time Mr. Olympia Jay Cutler may have retired from bodybuilding, his passion for fitness remains strong. He aims to undergo a body transformation challenge for his upcoming 50th birthday, focusing on improving his physique while keeping a distance from competitive bodybuilding.
Cutler intends to share his knowledge and guide future bodybuilders in achieving and maintaining the number one position in the sport.
In an interview, Four-time Mr. Olympia Jay Cutler expressed his admiration for Chris Bumstead and acknowledged the possibility of winning the Mr. Olympia title one day.
Jay Cutler praised Bumstead's physique and the immense social support he enjoyed. With four consecutive classic physique Olympia titles, Chris Bumstead exemplifies the dedication and perfectionism required in the sport.
Four-time Mr. Olympia Jay Cutler believes that Chris Bumstead's structure and confidence make him a formidable contender, and he commended Bumstead's decision to work with a renowned coach Hany Rambod.
Chris Bumstead's Journey and Partnership with Hany Rambod
Chris Bumstead, a rising star in the classic physique category, has announced his plans to work with legendary coach Hany Rambod for the 2022 Olympia competition. 
Hany Rambod, known for his expertise in training elite bodybuilders, has helped shape the careers of Phil Heath and Jay Cutler, among others. 
Chris Bumstead's decision to join forces with Hany Rambod reflects his commitment to reaching new heights in the sport.
Jay Cutler's 2023 Mr. Olympia Predictions
As a seasoned observer of the bodybuilding world, Jay Cutler shared his predictions for the 2023 Mr. Olympia competition. 
He believes that reigning champion Hadi Choopan will successfully defend his title, with Brandon Curry, William Bonac, and Big Ramy also vying for top positions. 
Jay Cutler highlighted the potential for surprises from wildcard contenders Derek Lunsford, Samson Dauda, Andrew Jacked, and Michael Krizanek Krizo, who are relatively untested against the established elite.
The Takeaways
Four-time Mr. Olympia Jay Cutler's remarkable bodybuilding career and continued influence within the industry make his opinions highly valued. 
Jay Cutler seeks to guide aspiring bodybuilders and improve their physical condition as he embarks on a new chapter in his life. 
With his astute observations and predictions for the 2023 Mr. Olympia competition, Jay Cutler's insights provide valuable perspectives for fans and bodybuilding participants.