In a recent The Cutler Cast Podcast episode, legendary bodybuilding champions Jay Cutler and Milos Sarcev turned their analytic eyes to the physiques and potential of leading talents Hassan Mostafa and Blessing Awodibu.
Despite many holding pro cards, they also honestly discussed the puzzling lack of competitor participation in bodybuilding shows this year.
Assessing Hassan Mostafa in the Lead-Up to Vancouver Pro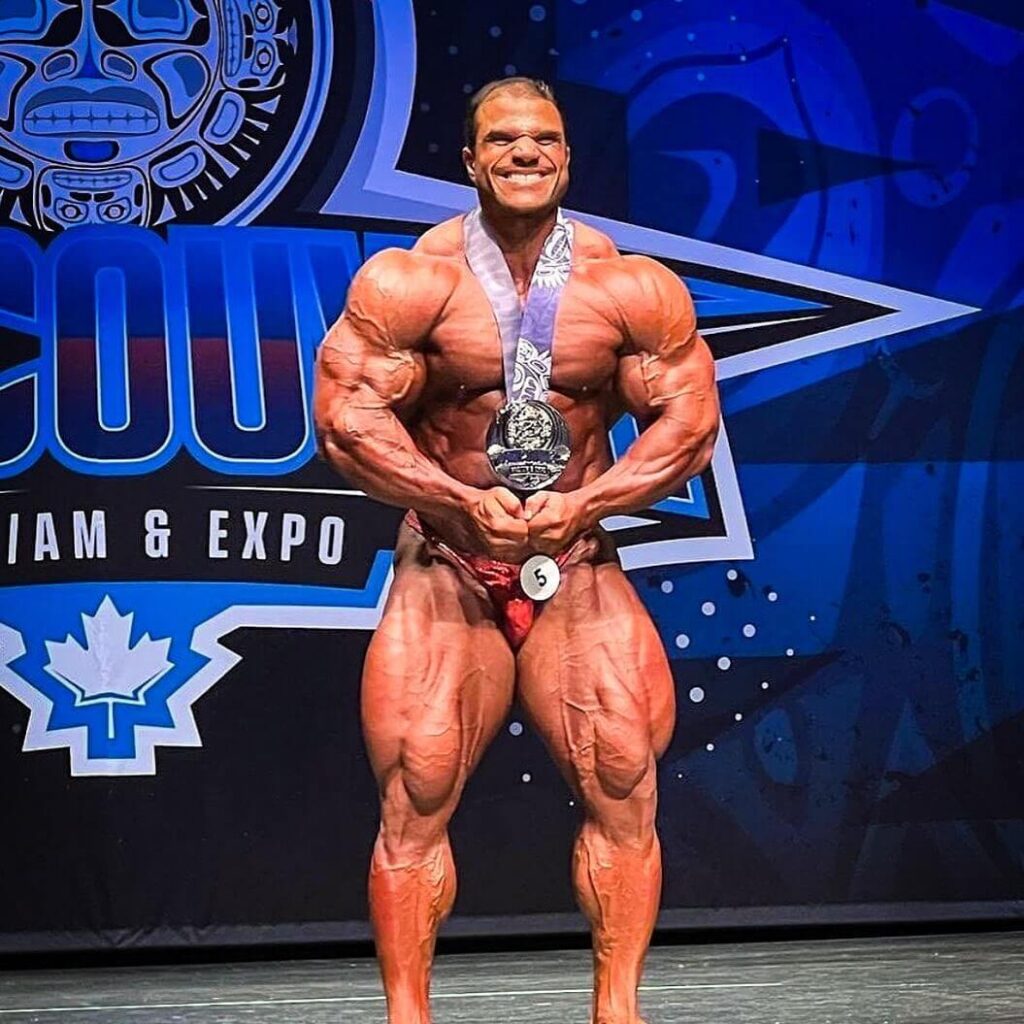 With the Vancouver Pro approaching, Jay Cutler and Milos Sarcev closely examined photos of Mostafa as he aims to capture his first win of the season.
The larger-than-life Hassan Mostafa has finished second twice already in 2022 after kicking off his campaign at the Toronto Pro Supershow in June.
Sarcev emphatically stated that fellow competitor Stan de Longeaux would stand no chance against Hassan Mostafa in Vancouver.
Even in phenomenal shape, de Longeaux cannot match the raw power and overwhelming size that Mostafa brings to the stage.
Hassan Mostafa's conditioning may not be on par with de Longeaux, but his massive muscles make up for it in the judges' eyes in the crowded Open division.
Jay Cutler echoed Milos Sarcev's assessment, reminiscing about Mostafa's early training at Dragon's Lair gym when he seemed almost too muscular to walk.
While today's mass monsters like Samson Dauda and Nick Walker give Mostafa fierce competition for the title of the most muscular man in bodybuilding, Hassan Mostafa remains a daunting presence.
How Hassan Mostafa Compares to Reigning Olympia Open Division Champion Rafael Brandao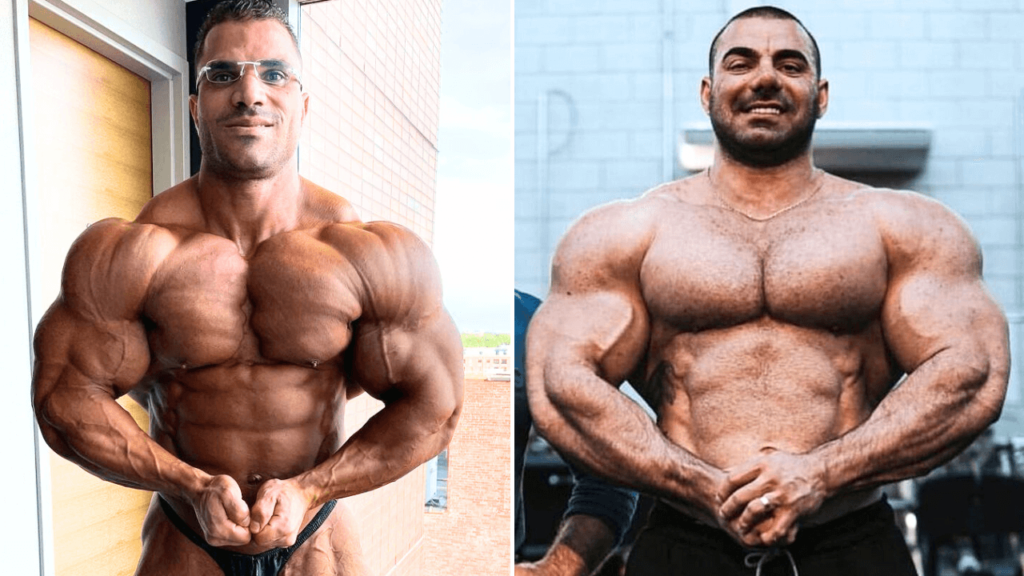 Looking ahead to a potential Mr. Olympia showing, Milos Sarcev believes Mostafa would need help to crack the top 10 currently.
Reigning champion Rafael Brandao defeated Hassan Mostafa last year his aesthetics and balanced physique are challenging to beat.
While Mostafa boasts tremendous muscular size, Sarcev prioritizes shape and proportion for a title run. Rafael Brandao showcases the ideal combination of width, V-taper, and balance.
Hassan Mostafa's Chances at Vancouver Pro and Qualifying for 2023 Olympia
Given Mostafa's disappointing second-place finishes earlier in 2022, anything less than first at the Vancouver Pro would be an enormous letdown. His conditioning appears dialed in, and his hulking muscles prime him as the clear favorite.
A victory would provide momentum heading into the 2022 Olympia, which Hassan Mostafa regrettably had to withdraw from due to health issues.
Blessing Awodibu Looking "Huge" and Motivated Pre-Chicago Pro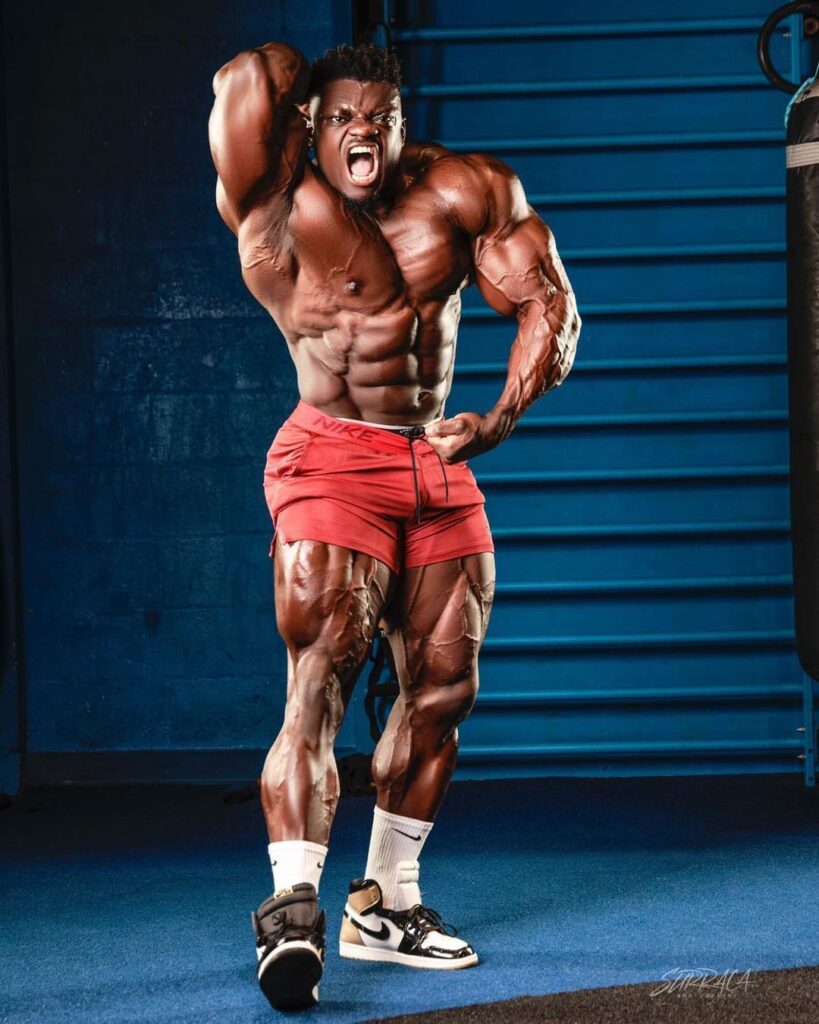 Also preparing for an upcoming show is fan favorite Blessing Awodibu, who Jay Cutler declares is looking "huge" lately. After a career-best season and Olympia debut in 2021, Awodibu hopes to rebound in 2022, starting with the Chicago Pro.
Blessing Awodibu possesses one of the most dramatic V-tapers when he opens up his iconic lats on stage. Combined with his minuscule waist, his upper body cuts a breathtaking silhouette.
Jay Cutler advises Awodibu to avoid crunching his obliques or widening his waist during poses. By controlling his midsection, the judges only see his strengths.
Predictions on Blessing Awodibu vs Rising Star Justin Shier at Chicago Pro
However, Blessing Awodibu faces a formidable challenge in fast-rising Justin Shier, who Milos Sarcev calls "phenomenal" and possesses everything needed to win.
Justin Shier's only potential weaknesses are his leg size and chest fullness compared to his standout V-taper.
If Blessing Awodibu brings his best conditioning and nails his poses, Jay Cutler gives him the edge to claim the Chicago Pro title.
But Justin Shier's balance and symmetry still make him the favorite in a head-to-head battle. A win for Blessing Awodibu could earn him a redemptive trip to the Olympia this year.
Milos Sarcev Perplexed by Lack of Active Competitors Despite Holding Pro Cards
Milos Sarcev touched on a perplexing trend in today's bodybuilding landscape – the sheer lack of competitors actively vying for titles despite holding pro cards.
All the required expenses like gear, diet, and training will be part of a bodybuilder's regimen whether they compete or not. So why not bring that hard work to the stage?
Those already enduring the grueling preparation should want to achieve peak conditioning and test themselves against the best.
Competing when fully dialed in allows them to showcase their talents on the ultimate stages, like Mr. Olympia. Yet a puzzling number of pro-level bodybuilders are passing on shows entirely this year.
Jay Cutler on How Lack of Financial Incentives Limits Competitor Participation
Jay Cutler states that more financial incentives like prize money and sponsor dollars are needed to increase competitor participation.
Unlike major sports like tennis and golf, bodybuilding prizes have stayed the same over decades.
With few sponsors interested, shows can offer minimal payouts. Bodybuilders invest vast amounts of money into their prep, gear, travel, etc.
But the prize purses often barely cover a fraction of those costs. Many opt out of active competition only when compensation and financial opportunities improve. Desire to win titles only goes so far for professionals with bills to pay.
Milos Sarcev Suggests Solutions Like Fewer Shows and Doubled Prize Money
To encourage more athletes to prepare and bring their best to contests properly, Milos Sarcev floated potential solutions.
Reducing the overloaded show schedule would increase the prestige of each event. In turn, promoters could double the prize money by producing fewer events.
Rather than spread sponsor dollars thin across countless shows, concentrating resources on significant events would elevate prizes and competition.
If compensation matches the monumental preparation required, it may entice more athletes to attempt peak conditions. Sarcev urges the industry to value the incredible efforts of the pros better.
Blessing Awodibu and Hassan Mostafa Set Sights on 2023 Olympia
Jay Cutler and Milos Sarcev's deep expertise provides unique insights into today's stars and the state of competition.
The demanding prep requires greater financial reward. But for top contenders like Blessing Awodibu and Hassan Mostafa, eyes remain focused on the ultimate prize – Mr. Olympia's glory.
They continue pushing their sculpted physiques to pursue prestigious victories and the chance to be crowned the world's greatest bodybuilder.