Success isn't always about greatness it's about consistency. Consistent hard work leads to success. Greatness will come," goes the adage. When it comes to being consistent, there's no better example than Dexter Jackson.
His journey began in 1992 when he stepped onto his first bodybuilding competition stage at the 1992 NPC Southern States.
He scored a solid third place in the lightweight category, setting the stage for a career spanning nearly three decades.
Fast forward to 2020, and Dexter Jackson retired after nabbing the second spot at the Arnold Classic. It was a poignant moment as fans bid farewell to the legend.
The Farewell
"We're never going to see him here on this stage, the greatest ever, for the last time ever," the announcer proclaimed as Dexter Jackson took his final bow.
Dexter Jackson, a name that reverberates through the ages, symbolizes hard work, dedication, and consistency.
In 2008, he claimed the ultimate prize, the Mr. Olympia title. That peak results from years of non-stop training, pouring sweat, and pushing limits.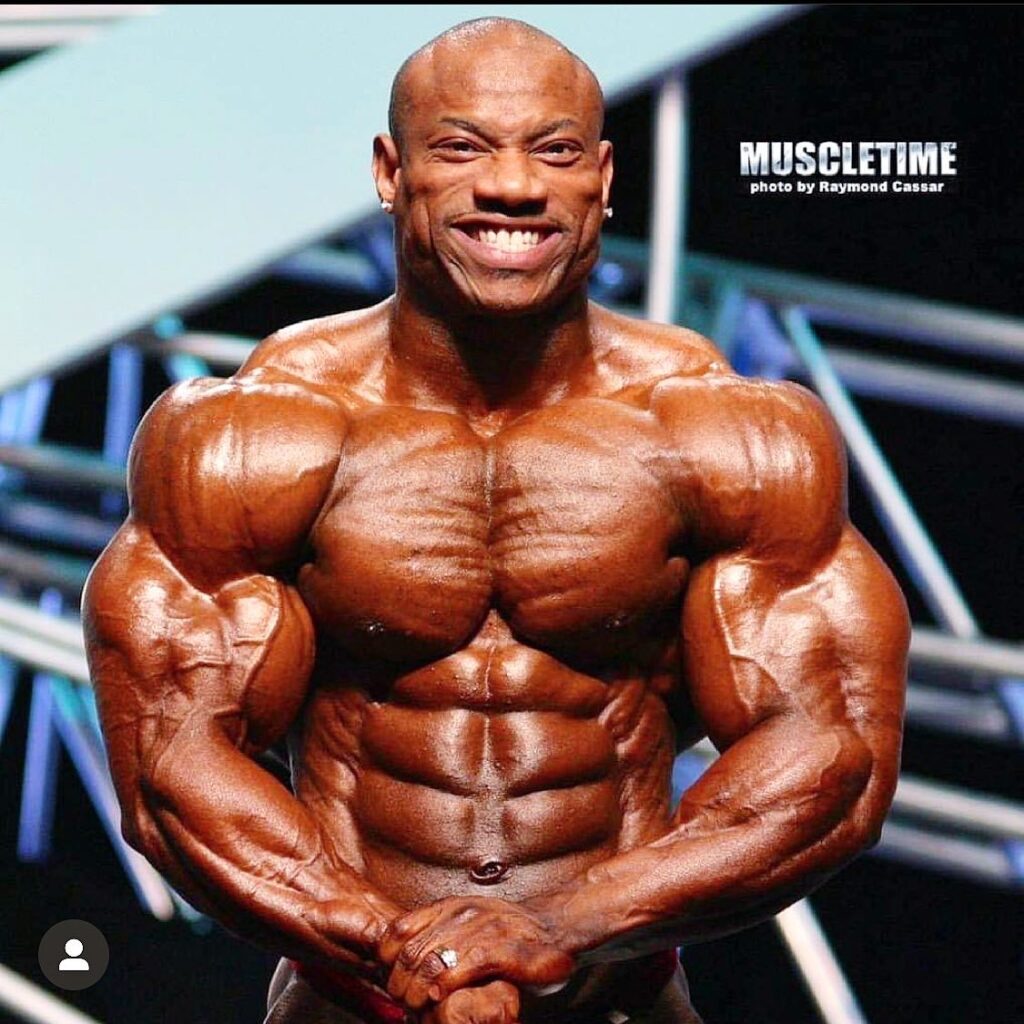 Dexter Jackson stood shoulder to shoulder with '90s bodybuilding titans like Ronnie Coleman, Jay Cutler, Marcus Rule, and Dennis James – colossal figures who chiseled the narrative of bodybuilding's history.
The Transition to the 2000s
Next, he smoothly moved into the 2000s and went up against modern-day mass monsters such as Phil Heath, Roelly Winklaar, Kai Greene, and Big Ramy.
Dexter Jackson remained active in both eras, making him one of the longest-lasting figures in the bodybuilding world.
Dexter Jackson holds an impressive record of 29 Pro Show wins, more than anyone else in the sport's history.
The highlight of his victories was snagging the Mr. Olympia title in 2008, beating out the heavyweight Jay Cutler. He proved it's more than sheer size but a balanced and sculpted physique.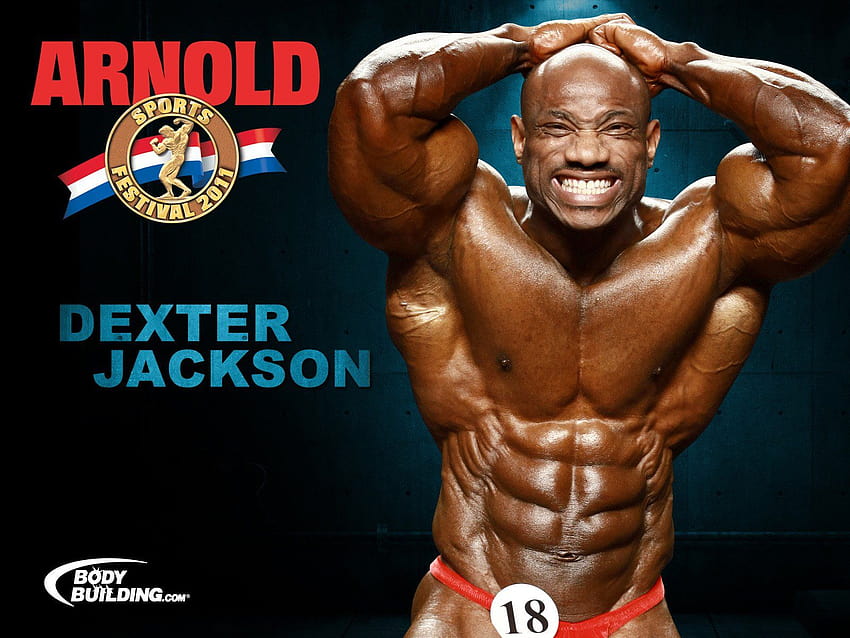 But let's not forget his dominance at the Arnold Classic Ohio he's taken that trophy home a whopping five times, and he's got nine Arnold titles from all over the world.
Standing at five feet six inches tall and weighing 230 pounds, Dexter Jackson might not be the biggest bodybuilder, but he's one tough nut to crack when he's in top form.
The Ageless Wonder
Can you believe that at 50 years old, Dexter Jackson still looks extremely impressive? You'd be hard-pressed to find anyone who can match his appearance at that age. He might be the best-looking older guy on the entire planet.
The Twilight Years
Throughout his odyssey, Dexter Jackson flexed his physique whenever possible. His era of dominance spanning the 1990s and 2000s cemented an enduring legacy. Yet, as inevitability dictates, all good things conclude.
Retiring at 50, the present visage of Dexter Jackson bears witness to a discernible diminishment in muscle mass, a consequence of no longer being enmeshed in competition. Dexter Jackson flexed his body to the public during his journey in his prime.
He was strong and thriving during the 1990s and 2000s, leaving a lasting impact. But as time goes on, good things always come to an end.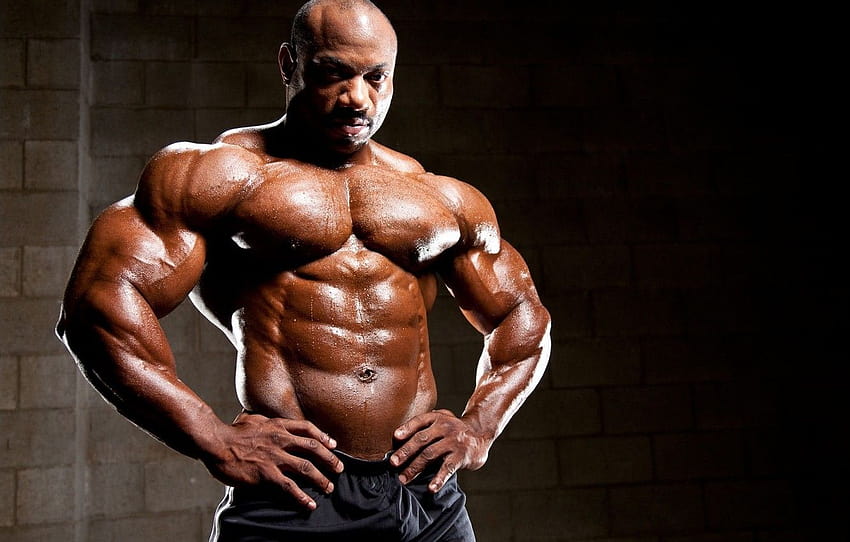 Dexter Jackson, the renowned IFBB professional bodybuilder, has amassed a remarkable net worth of $2 million as of 2023.
His journey to this impressive financial standing is a testament to his dedication and success in bodybuilding. Born in November 1969, Dexter Jackson has left an indelible mark on the sport of bodybuilding.
One of his crowning achievements came in 2008 when he claimed the prestigious title of Mr. Olympia, solidifying his place among the sport's elite. This victory marked the pinnacle of his career and undoubtedly contributed significantly to his net worth.
Dexter Jackson's success extends beyond his Mr. Olympia triumph. He holds the record for the most bodybuilding titles in history, a testament to his consistent excellence.
Notably, he made history by winning the Arnold Classic five times, a feat achieved in 2005, 2006, 2008, 2013, and 2015. His record-setting victories in the Arnold Classic underscore his dominance in the bodybuilding world.
In 2015, Dexter Jackson demonstrated prowess by securing second place in the highly competitive Mr. Olympia competition. This achievement not only added to his legacy but also contributed to his net worth growth.
Throughout his illustrious career, Dexter Jackson's remarkable physique and achievements have earned him recognition in the fitness and bodybuilding industry.
He has graced the pages of numerous fitness and bodybuilding magazines and even had the honor of appearing on the covers of esteemed publications like Flex magazine and Muscular Development magazine.
His influence and impact on the sport have been widely acknowledged and celebrated. Dexter Jackson's contributions to bodybuilding extend beyond his accomplishments in competitions.
In 2009, he was featured in the documentary "Dexter Jackson: Unbreakable," providing fans and enthusiasts a deeper insight into his journey and dedication to the sport.
As of 2019, Dexter Jackson held impressive records, boasting 29 professional bodybuilding titles and making 20 appearances at the prestigious Mr. Olympia competition.
His remarkable achievements set him apart in bodybuilding, making him a true legend of the sport.
One of the most noteworthy aspects of Dexter Jackson's career is his unique distinction as the only bodybuilder to win the overall title in the Mr. Olympia and Masters Olympia competitions.
Additionally, he is one of only three bodybuilders who have had the honor of winning both the Mr. Olympia and the Arnold Classic competitions, showcasing his versatility and dominance across various prestigious events.
Dexter Jackson's net worth of $2 million in 2023 reflects his remarkable success in bodybuilding and his enduring legacy in the sport.
His dedication, consistency, and unparalleled achievements have rightfully earned him a place among the most iconic figures in the history of bodybuilding.
Embracing the Transition
Dexter Jackson retired when he turned 50, and if you look at him now, you can see that he doesn't have as much muscle as before.
This is because he's not competing anymore, and it's the nature of life. Retirement isn't defeat it's a transition.
Dexter Jackson initiated his competition, the Dexter Jackson Classic, and founded a supplement company at 53. Dexter Jackson is here, a living reminder that life changes the muscles might not be as big.