The grand return of the 2023 Masters Olympia has set the bodybuilding world abuzz, as athletes from various divisions gather at the illustrious BT Arena in Cluj, Napoca, Romania.
With a decade-long hiatus finally ending, this event has elevated its status by introducing ten fiercely competitive divisions all vying for the ultimate glory.
Returning with a vengeance, the 2023 Masters Olympia has marked its calendar for August 26-27, holding center stage at the BT Arena in Cluj, Napoca, Romania.
This year's edition is making history by presenting ten distinct bodybuilding divisions, offering an unprecedented extravaganza of muscle and might.
For enthusiasts and followers, this means a festival of talent, determination, and dedication.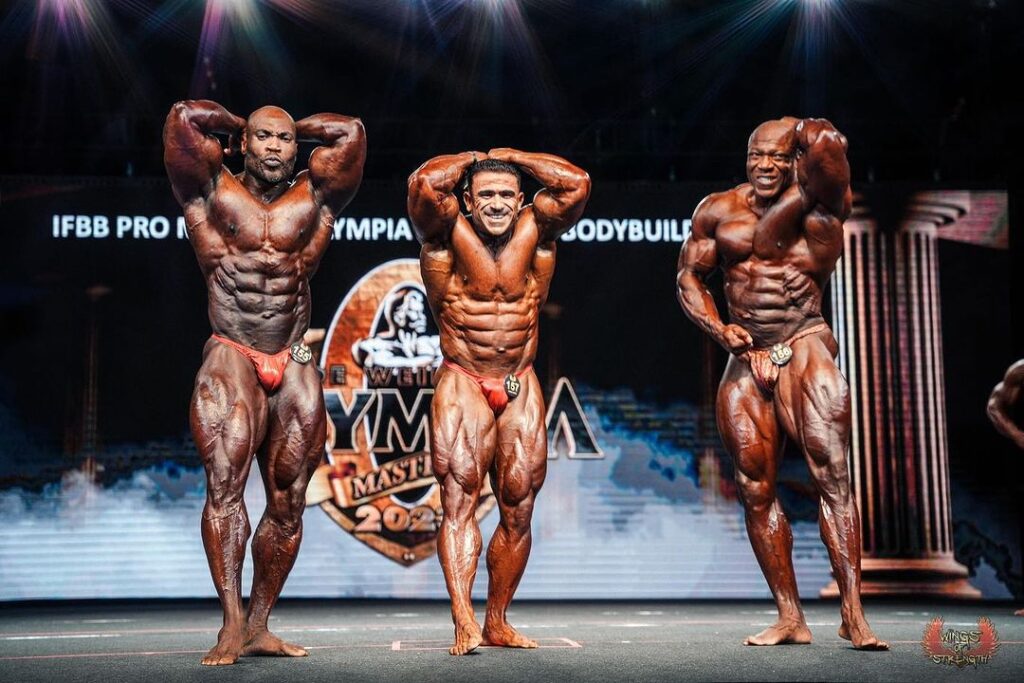 A unique feature of this year's event is the highly anticipated emergence of a new Men's Open Masters Olympia champion.
The previous victor of this division, the iconic Dexter Jackson, etched his name in history back in 2012. This year, the throne is vacant, leaving the door wide open for a fresh face to claim supremacy.
In the realm of motivations, the allure of the substantial prize money totaling $229,000 has ignited a fierce determination among competitors to present their peak physiques on this prestigious platform.
Furthermore, the victors across all ten divisions will be granted the esteemed opportunity to participate in the renowned Mr. Olympia show, a prestigious event scheduled to unfold from November 2-5 in Orlando, Florida.
2023 Masters Olympia Prize Money
Diving into the specifics, the prize money allocation for each division reflects an intention to recognize and reward excellence among athletes aged 40 and above.
A testament to the significance of the occasion, the overall prize purse of $229,000 solidifies the gravity of this event on the bodybuilding calendar.
The prize distribution for the Men's Open Bodybuilding division stands as follows:
1st Place: $20,000
2nd Place: $10,000
3rd Place: $5,000
4th Place: $3,000
5th Place: $2,000
Likewise, the reward structure remains consistent across other divisions including 212, Men's Physique, Classic Physique, Bikini, Wellness, Fitness, Figure, Women's Physique, and Women's Bodybuilding:
1st Place: $10,000
2nd Place: $5,000
3rd Place: $3,000
4th Place: $2,000
5th Place: $1,000
Within the spectrum of the Men's Open Bodybuilding division, certain standout bodybuilders have already captured the imagination of fans.
Fred Smalls, known for his impressive performance this season, secured the eighth spot at the 2023 Tampa Pro and emerged victorious in the Masters Over 40 Class.
Intriguingly, Kamal Elgargni, a former 212 Olympia champion, has ventured into the Open class at the age of 51.
Another captivating entrant, Joshua Lenartowicz, enters as a wildcard, having left an indelible mark with his prior appearance at the Arnold Classic.
Phil Clahar
Stepping onto the spotlight, Phil Clahar, aged 49, achieved a remarkable feat by securing a place in the 2023 Olympia after his victory at the 2023 Orlando Pro.
Interestingly, regardless of his ranking in the Masters Olympia, Clahar's Olympia qualification remains unaffected, owing to the distinctive qualification criteria of this season.
Noteworthy among these contenders is Kamal Elgargni, the former 212 Olympia Champion, who embodies the highest echelons of competitiveness that the Masters Olympia represents.
Having clinched the 212 Olympia title in 2019 and securing a runner-up finish in 2020, Kamal Elgargni is no stranger to the limelight.
On a different trajectory, Rusty Jeffers, the resilient 58-year-old, stands as a testament to the adage that age is but a number. Rusty Jeffers announced his comeback at age 56, capturing 1st place in the 40+ division at the 2021 IFBB Pro Legion Masters Championship.
This embodiment of persistence continues to challenge norms by competing vigorously well into his 60s.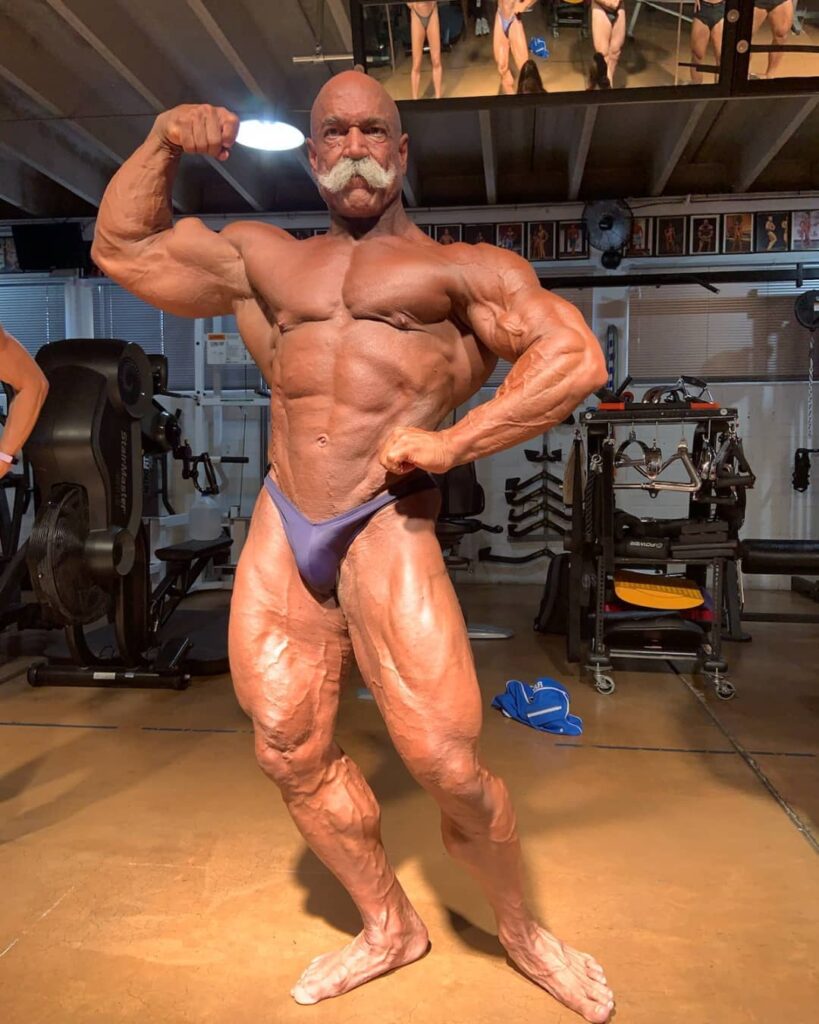 Emerging as a fresh contender, Phil Clahar, a relative newcomer, aims to make his presence felt among the veterans.
The charismatic Canadian Rusty Jeffers secured his pro card a few years ago and secured an Olympia invitation through a resounding victory at the 2023 Orlando Pro. His 8th place at the previous year's Texas Pro further underscores his potential.
Maxx Charles, a veteran pro, is synonymous with consistent excellence, a trait that has characterized his career since earning his pro card in 2009.
Numerous top finishes and an unyielding spirit underline his unwavering commitment to excellence.
A standout performance at the 2021 Tampa Pro and the 2021 Chicago Pro demonstrates his resilience even as he defies the ravages of time.
Logan Robson
Intriguingly, Logan Robson, with his imposing physique and raw power, promises to be a force to be reckoned with.
Having claimed victory at the 2019 Amateur Olympia, Robson's undeniable presence promises to reshape the landscape of the Masters Olympia stage.
Marek Olejniczak
Marek Olejniczak, hailed as a living legend in Polish bodybuilding, seeks to pen another chapter of his storied career with a Masters Olympia triumph.
Armed with a slew of accolades, including victories at the 2012 World Championships and various Polish national championships, Olejniczak's legacy continues to flourish.
Other Contenders
A fan favorite, Michael Ely, better known as "Big Mike," embarks on a journey to capture one final career achievement – a Masters title. His infectious energy and a history of national bodybuilding titles render him a captivating figure on the stage.
Sergio Lima, a late bloomer in bodybuilding, proves that determination can rewrite one's destiny.
Despite not turning pro until 2019, Lima earned his IFBB pro card and made his mark by securing 13th place at the 2022 Portugal Pro.
A shining example of pursuing dreams without being bound by age, Lima's story is an inspiration.
The Latvian bodybuilding star Robert Burneika, at 48 years old, is resolutely dedicated to his craft, aspiring to bring honor to his nation.
Despite the passage of time, Burneika's competitive spirit remains ablaze, exemplified by his victory at the 2022 Latvia Grand Prix.
Beyond these extraordinary individuals, the 2023 Masters Olympia beckons an assembly of bodybuilding legends.
Joshua Lenartowicz, Ken Jackson, Ron Stevens, Michael Lynn, Fred Smalls, Slavoj Bednar, Vladimir Agrinskiy, Tony Lagrene, Vincent Galanti, and more comprise an awe-inspiring lineup of living legends.
These seasoned veterans have defied the notion of fading glory, embracing challenges head-on and shattering preconceived limitations.
Their unwavering commitment to their craft has propelled them to convene under the Italian sun, ready to etch a new chapter in the tapestry of bodybuilding history.
Masters Olympia 2023 Results
Here are the Results of the Masters Olympia 2023.
Men's Open Bodybuilding Results 
Kamal Elgargni is the New Olympia Champion at the Masters Olympia 2023.
Women's Bodybuilding Results
Reshanna Boswell is the winner of the 2023 Masters Olympia Women's Bodybuilding Division.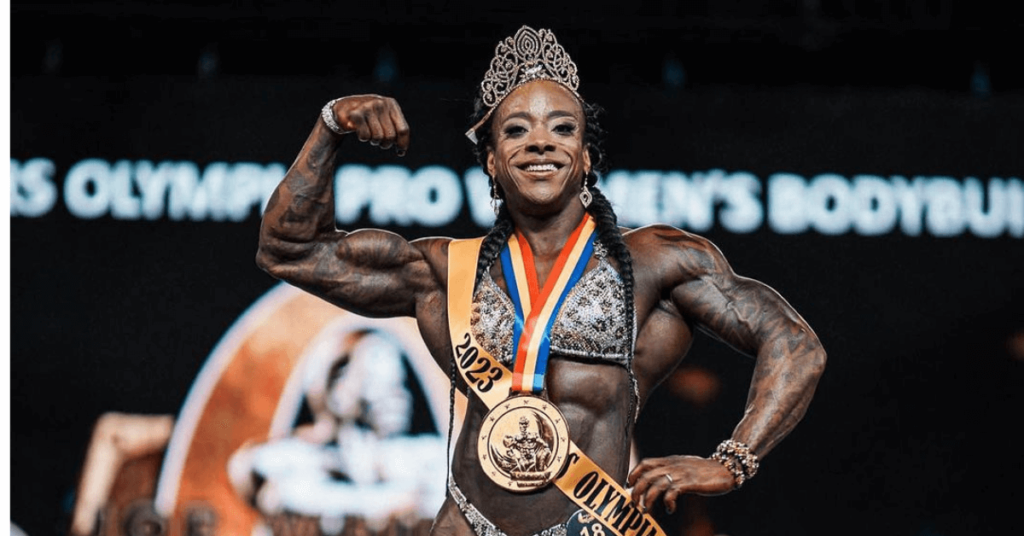 Winner: Reshanna Boswell
2nd Place: Barbara Moojen
3rd Place: Virginia Sanchez
4th Place: Donna Salib
5th Place: Silvia Matta
Women's Physique Results
Ivie Rhein wins the Masters Olympia title in the Women's Physique.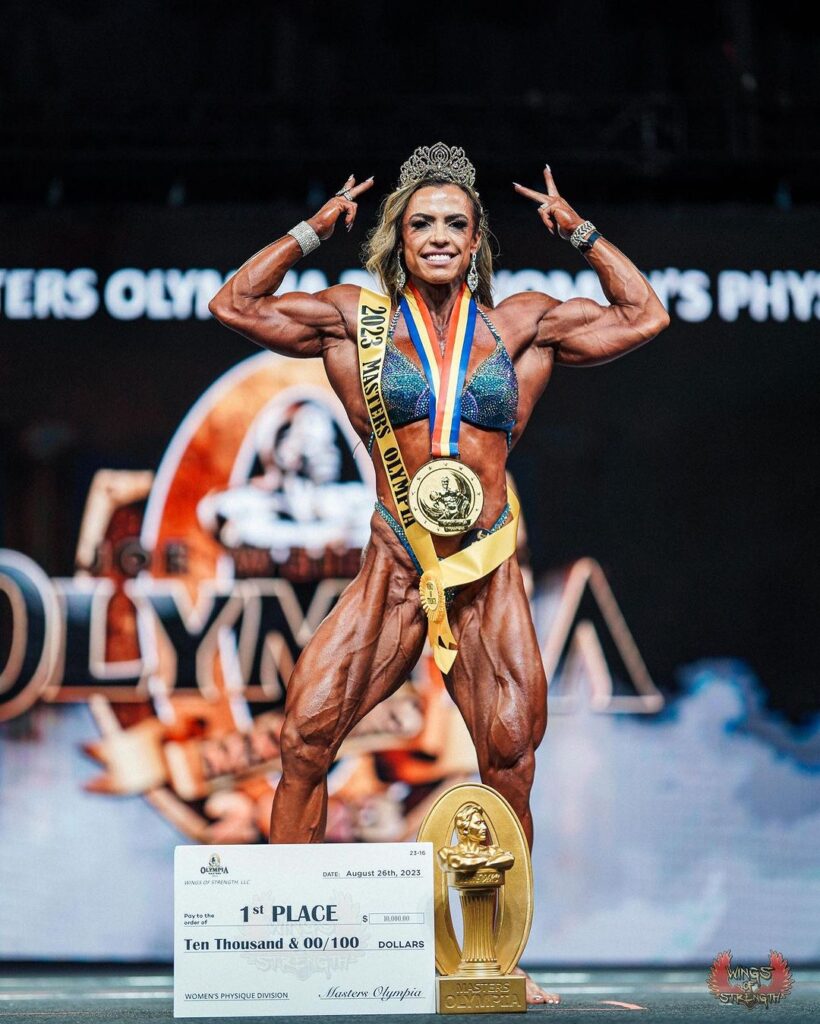 Winner: Ivie Rhein
2nd Place: Caroline Alves Dos Santos
3rd Place: Heather Grace
4th Place: Joanna Romano
5th Place: Susan Graham
Men's Open Bodybuilding Upto 212
Hidetada Yamagishi won the Masters Olympia 2023 in the Men's Bodybuilding up to 212.
Winner: Hidetada Yamagishi
2nd Place: David Henry
3rd Place: Anwar Darwaish Ali Al Blaushi
4th Place: Ahmed Fawzi
5th Place: Johni Shreve
Men's Physique Results
Arya Saffaie won the Men's Physique Title at the 2023 Masters Olympia.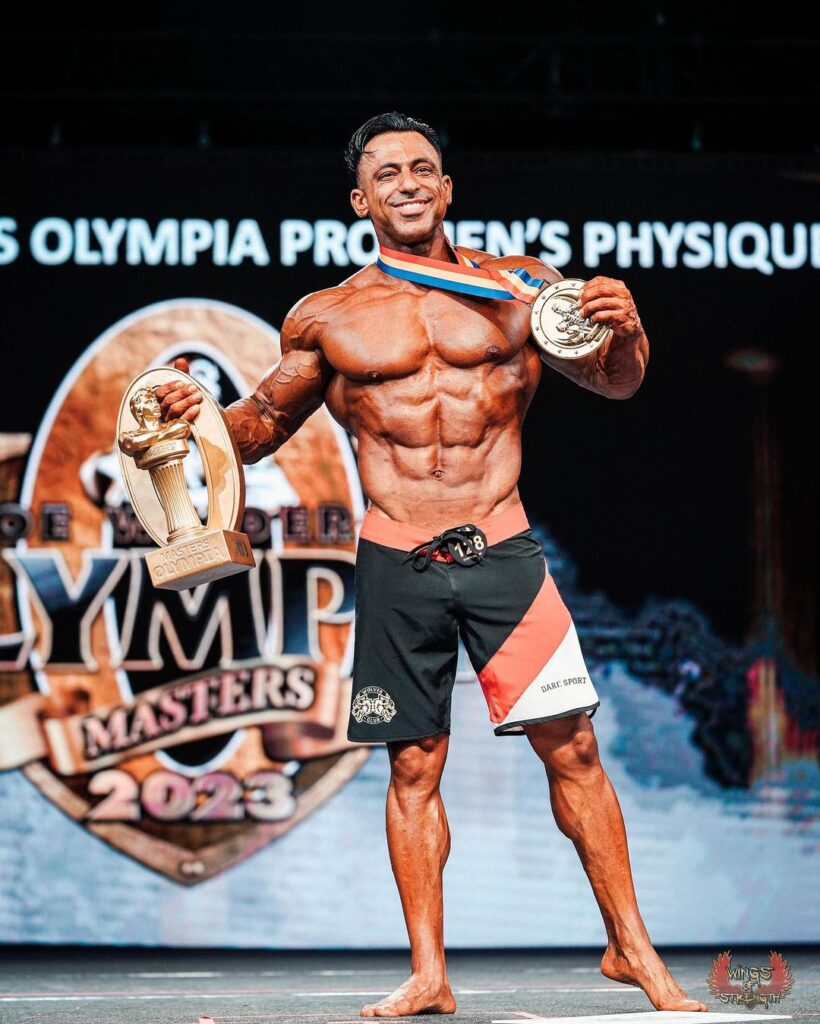 Winner: Arya Saffaie
2nd Place: Sharif Reid
3rd Place: Dajuan Rico Freeman
4th Place: Myron Griffin
5th Place: Andrea Mosti
Men's Classic Physique Results
Alex Cambronero wins the Masters Olympia 2023 in the Men's Classic Physique Category.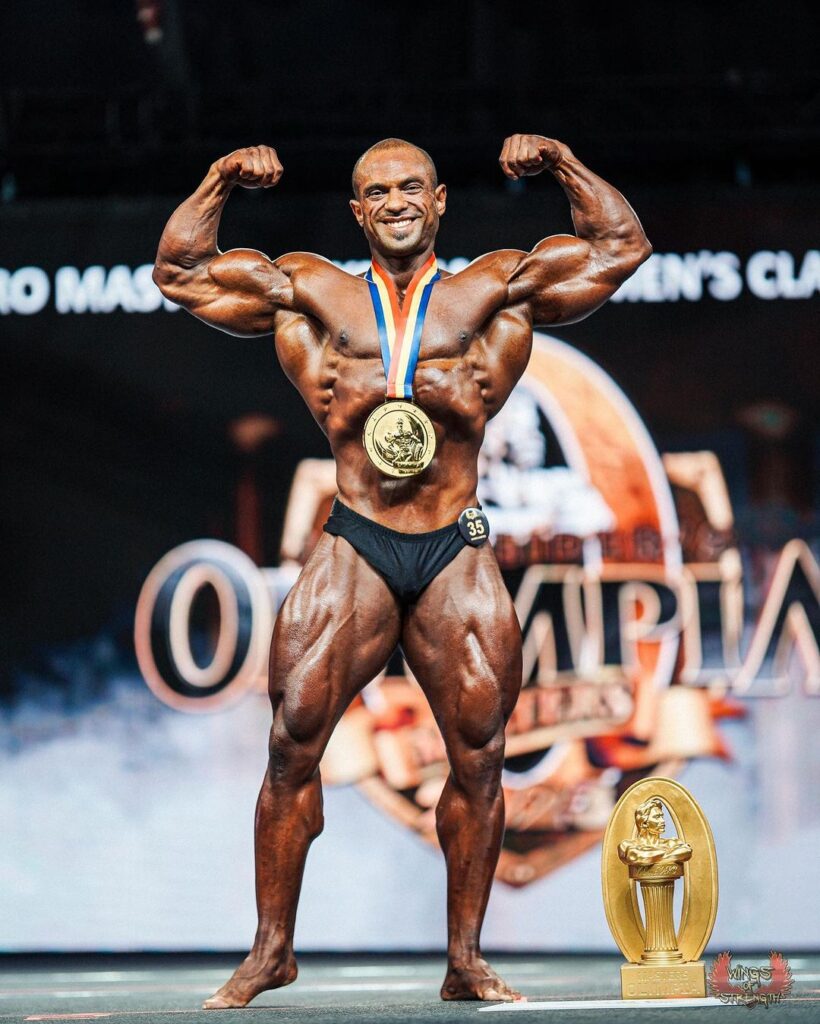 Winner: Alex Cambronero
2nd Place: Kelvin Hinde
3rd Place: Ross Caesar
4th Place: Luis Garcia
Bikini Results
Jessica Wilson is the Bikini Winner at the 2023 Masters Olympia!
Winner: Jessica Wilson
2nd Place: Janine Herrera
3rd Place: Nucia Freitas Samo
4th Place: Kerryne Henich
5th Place: Elisangela Angell