2021 Mr. Olympia results and prize money were revealed, as the best bodybuilders in the world descended on Orange County Convention Center, West Concourse, Florida United States, to prove that they are the best bodybuilders in the world. Here are the full results from the complete competition after everyone finished taking the stage.
2021 Mr. Olympia Results & Prize Money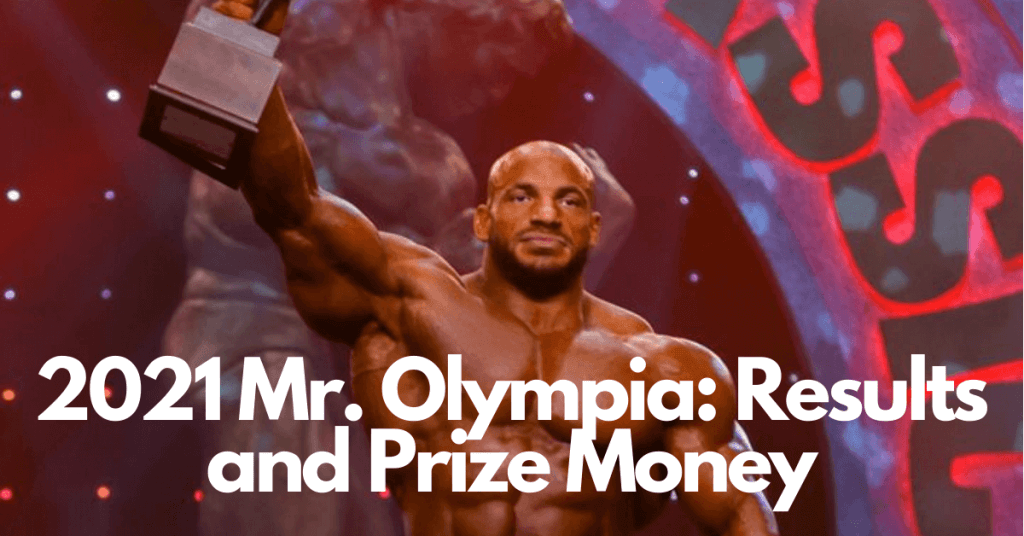 Most of the 2021 Mr. Olympia took place on Friday and Saturday, with the final reports taking place the evening of Saturday. After two long days of conflict, we have some new champions and some others protecting their titles. These are the results from the whole weekend's contest.
Men's Open Bodybuilding Results: Mr. Olympia 2021
The Men's Open division is the most predictable division of the Olympia under any conditions, but this year the excitement for this competition was magnified big time. This was largely due to the last champion of Olympia "Big Ramy", as he looked to get his title again.
The callouts on October 10th evening proved just how many extremely talented competitors there were struggling for the Mr. Olympia title. In the end, however, the winner and 2021 Mr. Olympia turned out to be Big Ramy, who surprised the judges with his massively enhanced conditioning and physique. Hassan Mostafa got 13th position in this olympia.
Following nearly behind him was the now-former champ, Brandon Curry, in second place, while in third was Hadi Choopan.
Men's Open Division Results and Prize Money
Big Ramy, $400,000
Brandon Curry, $150,000
Hadi Choopan, $100,000
Hunter Labrada, $40,000
Nick Walker, 35,000
Justin Rodriguez
James Hollingshead
Patrick Moore
Regan Grimes
212 Division Olympia 2021 Results
The 212 Division of the 2021 Mr. Olympia was filled with a lot of entertaining matchups. Kamal Elgargni won the contest in 2019, Shaun Clarida won the title of 2020 Olympia. So they came into this competition with something of a chip on their shoulders, looking to prove themselves the deserving champion of this year.
During the prejudging, it was clear that Kamal and Shuan were in great shape, but so were the rest of the tournament. In the end, it was Derek Lunsford who rose to the next level and ousted the champ to become the 212 2021 Olympia champion.
Shaun Clarida would end the contest in second, just a tick below Derek's overall physique. In third was Kamal Elargani, who had shown himself to be wildly improved this year.
Men's 212 Olympia 2021 Results and Prize Money
Classic Physique Olympia 2021 Results
One of the newer divisions to rise in the Olympia 2021, the Classic Physique division has contributed a lot to this year's competition. This is largely due to the heated rivalry between last champion Chris Bumstead, and two-time former champion Breon Ansley. These two bodybuilders have been at each other's napes for months, and it all boiled down to this competition.
While there were a lot of other bodybuilders who proved themselves deserving of praise at the prejudging of Olympia 2021.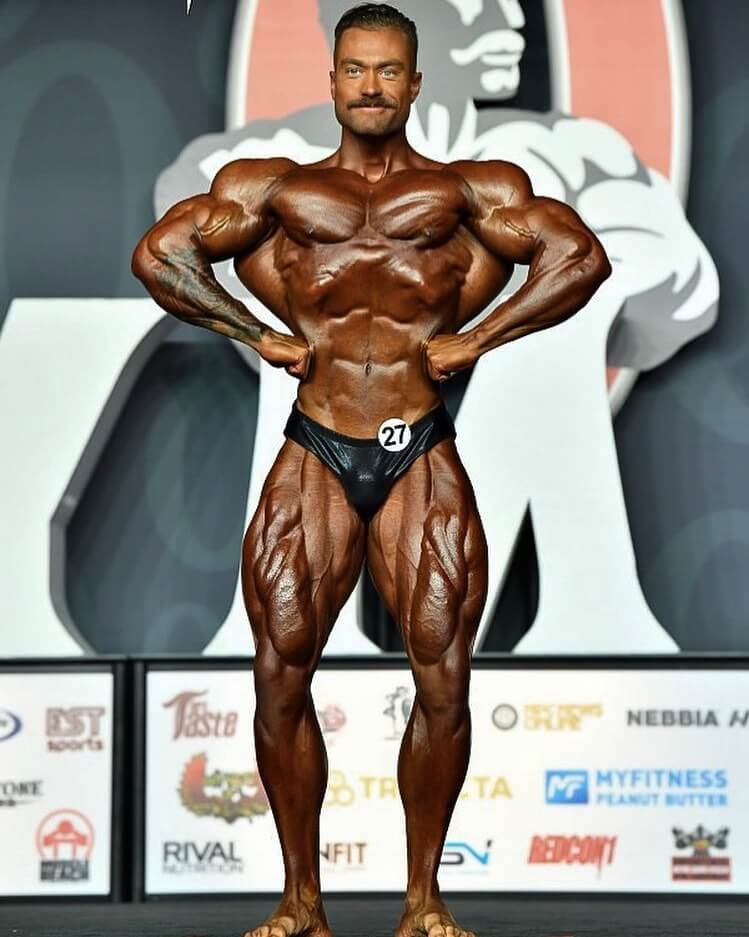 Classic Physique Olympia 2021 Results
Men's Physique Olympia Results and Prize Money
The Men's Physique class is one of the most aesthetically delightful divisions in all of the Olympia. These competitors put an extreme focus on their upper body, over their legs, and few have been a better representative of this than reigning champ Raymont Edmonds.
In the lead-up to this competition, Edmonds continued to look at his best, and it made people think he would be ineffective of being knocked.
Nobody would let Edmonds get this success without a fight though, as everyone who encountered came in great shape. When the Olympia was over though, Brandon Hendrickson walked away with the first-place victory, regaining the title he last held in 2020. Following closely behind him.
Men's Physique Mr. Olympia 2021 Results
Wheelchair Bodybuilding Olympia 2021 Results
One of the more motivational divisions in the entire Olympia, this competition pits the best Wheelchair Bodybuilders against each other. Judging here is based on the upper body, with competitors having some mandatory poses to respond. This, coupled with the numerous stories that accompany these athletes, makes this division well worth the watch.
Harold Kelley champion 2020 entered the competition as the reigning champion, and he left that same way, winning the Wheelchair Olympia for the fourth time.
2021 Wheelchair Olympia Results
Harold Kelley
Antoni Khadraoui
Adelfo Cerame Jr.
Tyler Brey
Johnny Quinn
Ms. Olympia 2021 Olympia Results and Prize Money
This female bodybuilding exhibition had been missing since 2014 but was finally returning to the biggest stage in the sport in 2020.
Women who did compete this year were unbelievable, as the likes of Andrea Shaw and Helle Trevino went head to head on the stage. Andrew Shaw came out on top, winning the 2020 and 2021 Ms. Olympia.
Ms. Olympia 2021 Results and Prize Money
Andrea Shaw, $50,000
Helle Trevino, $20,000
Margie Martin, 10,000
Mona poursala, $5,000
Irene Anderson, $4,000
Bikini Olympia 2021 Results
The Bikini Division of the 2021 Mr. Olympia had more competitors taking the stage than any other division, with a whopping 40 plus competitors competing.
This just goes to show how attractive this division is among female contestants. Coming in on top, and looking to earn her second straight win is Janet Lyung, who amazed everyone with her win in 2020.
2021 Olympia Bikini Results & Prize Money
Jennifer Dorie, $50,000
Lauralie Chapasode $20,000
Ashley Kaltwasser, $10,000
Maureen Blanquinsco, $5,000
Elisa Pecini, $4,000
Figure Olympia 2021 Results
The Figure Division in Olympia has had some pretty ridiculous showings over the years, and the 2021 Mr. Olympia proved no different. Heading into the competition, the thought was that Cydney Gillon would be able to sustain the dominant reign that she has been on.
This would prove true in the end too, as Cydney Gillon won the title of Ms. Figure Olympia 2021 for the fifth time.
Natalia Soltero put up a great fight to land in second place, after bringing a complete package to the stage. Also looking strong was Stephanie Gibson, who rounded out the top three with a solid physique.
Olympia 2020 Figure Results & Prize Money
Cydney Gillon, $50,000
Natalia Soltero, $20,000
Stephanie Gibson,$10,000
Jessica Reyes Padilla, $5,000
Nicole Zenobia Graham, $4,000
Women's Physique Olympia 2021 Results and Prize Money
Another great division in the Olympia, the Women's Physique Division is always an interesting one. Coming into this year's event, Natalia was expected to run over the competition.
For the most part, this proved right, but in a shocking turn of events, Sarah Villegas would break through in a big way, winning the 2021 Women's Physique Olympia.
This put Natalia Abraham Cohelho in a decent second place, still looking quite good. In third was Broke Walker, with a well-rounded package, and strong performance.
2021 Olympia Women's Physique Result
Sarah Villegas, $40,000
Natalia Abraham Coelho, $20,000
Brooke Walker, $10,000
Babara Menage, $5,000
Ana Harias, $4,000
2021 Fitness Olympia Results
The Fitness Division is always one of the most pleasant to watch at the Olympia. A big part of the judging for this division comes down to the aerobics method that the ladies perform, as opposed to just modeling.
It was Missy Whitney Jones who put it all together to win the Ms. Fitness Olympia 2021 title.
Missy Truscott was announced as the runner-up in Olympia 2021. Coming in third place this year, was the now Oksana Grishina.
2021 Olympia Fitness Results and Prize Money
Whitney Jones, $50,000
Missy Truscott, $20,000
Oksana Grishina, $10,000
Ariel Khadr, $5,000
Jaclyn Baker, $4,000
2021 Olympia Wellness Results
Here is the result of the Olympia 2021 Wellness.
Francielle Mattos
Angela Borges
Isabelle Nunes
Yourishna Ayala
Julia Chitarra