In the world of competitive bodybuilding, few athletes have left a mark as indelible as Iain Valliere. With his unwavering determination and physique carved out of sheer dedication, Iain Valliere's journey through the realms of muscle, sweat, and glory is a testament to the relentless pursuit of perfection. 
However, as the curtain falls on his illustrious career, Iain Valliere officially announced his retirement from competitive bodybuilding, citing a lack of passion and the desire to embrace a new chapter in his life.
The Rise of Iain Valliere
Iain Valliere's journey in the world of bodybuilding began with a bang. Bursting onto the scene in 2018, he immediately caught the eye of fans and experts alike with his exceptional muscle density and conditioning.
 His impressive debut at the Mr. Olympia contest, where he secured the 14th spot, marked the beginning of a promising career.
Over the next few years, Iain Valliere's dedication to his craft was evident. He consistently appeared among the top talents in the Men's Open class. 
In 2020, at the pinnacle of bodybuilding competition, he took the stage alongside legendary figures like Phil Heath and Brandon Curry, securing a remarkable seventh place.
Iain Valliere's 2021 season was no less impressive. He dominated the North American circuit, clinching victories at the Tampa and Texas Pro events.
His runner-up finish at the Arnold Classic added another feather to his cap. 
Despite the fierce competition, he managed to retain his seventh-place spot at the Mr. Olympia, proving that he was a force to be reckoned with in the world of bodybuilding.
Challenges and Triumphs
In the world of competitive bodybuilding, every athlete faces their share of challenges. Iain Valliere was no exception. 
In 2022, after claiming the gold at the Vancouver Pro, he encountered a setback at the Olympia stage, finishing 11th. 
He attributed his performance to nutritional issues, particularly sodium levels. However, Iain Valliere didn't let this deter him. 
He made a triumphant return at the 2023 Toronto Pro Supershow, showcasing his resilience and unwavering commitment to the sport.
The Turning Point
Amidst the triumphs and challenges, Iain Valliere had been silently contemplating his future in bodybuilding. 
In a heartfelt statement, he revealed that he was entering a new phase of life, one where he and his partner, Melissa, desired to start a family.
This shift in priorities, coupled with concerns about the health risks associated with competitive bodybuilding, led him to a difficult decision.
"As I started to get older in my 30s, Melissa and I began to think about starting a family. The thought of the risks I was putting myself in, combined with a waning desire and passion for competing, made me realize it was time to step away," Iain Valliere shared.
Iain Valliere's decision wasn't abrupt; it had been brewing for some time. He confessed that the excitement and anticipation he once felt for competing had dwindled. 
The prospect of participating in the Olympia, which had once been a burning goal, no longer ignited the same fire within him.
Reflecting on his remarkable journey, Iain Valliere stated, "I've been doing this for 15 years, and I'm only 32 – almost 33… but I started when I was 18. When you compare that to someone who starts competing at 25 and continues until 40, it's a significant chunk of one's life. But it's just not something I felt excited about anymore, especially when you consider the potential health consequences."
The Final Farewell
Iain Valliere's retirement wasn't merely a decision based on practical considerations. 
It was a heartfelt realization that his body and mind were no longer aligned with the demands of competitive bodybuilding.
The physical toll, the constant chemical adjustments, and the fear of an uncertain future had taken a toll on his enjoyment of the sport.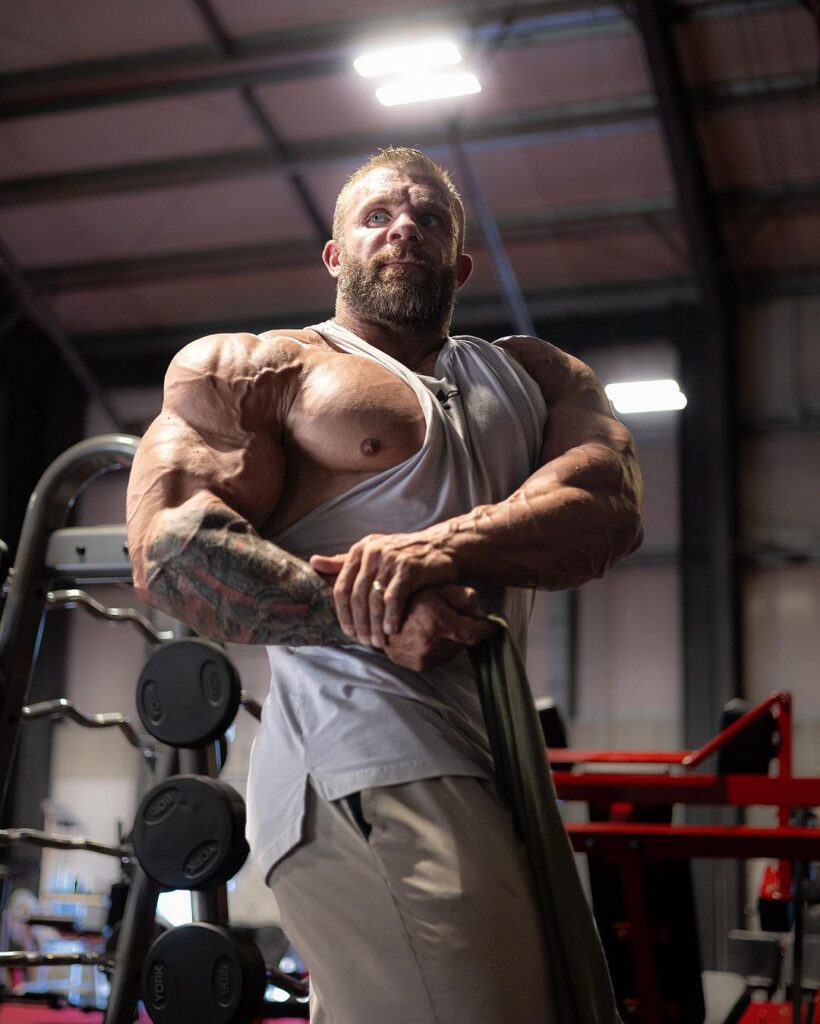 "It was a decision that wasn't easy to pull the trigger on," Iain Valliere confessed. "I was so hyper-focused on the fear of the future that it was just sucking me dry of any enjoyment in what I was doing. I think bodybuilding is awesome. I think if you love bodybuilding, you should be a bodybuilder."
Iain Valliere also emphasized that even if he had achieved a higher place at the 2023 Olympia, it wouldn't have changed his decision. 
The newfound liberation of eating when he wanted and doing what made him happy had brought him peace.
The Bottom Lines
Iain Valliere's retirement from competitive bodybuilding marks the end of an era in the sport. 
His journey, filled with triumphs, setbacks, and unwavering dedication, has left an indelible imprint on the world of bodybuilding.
As he embarks on a new chapter in his life, Iain Valliere's legacy as one of Canada's greatest bodybuilders will endure. 
His decision serves as a reminder that even the most passionate pursuits must evolve as life's priorities shift.
Farewell to a true champion, and may the next phase of Iain Valliere's life be as remarkable as his bodybuilding career.