Evan Centopani, the IFBB Pro bodybuilder renowned for his impressive physique and dedication to the sport, has been sharing his valuable insights on nutrition, fat loss, and intra-workout strategies since his formal retirement. 
With over 16 years of competing at the top level, Centopani possesses knowledge that can benefit aspiring bodybuilders and fitness enthusiasts. 
In a recent YouTube video, Centopani addressed questions related to fat reduction and delved into the topic of intra-workout supplementation.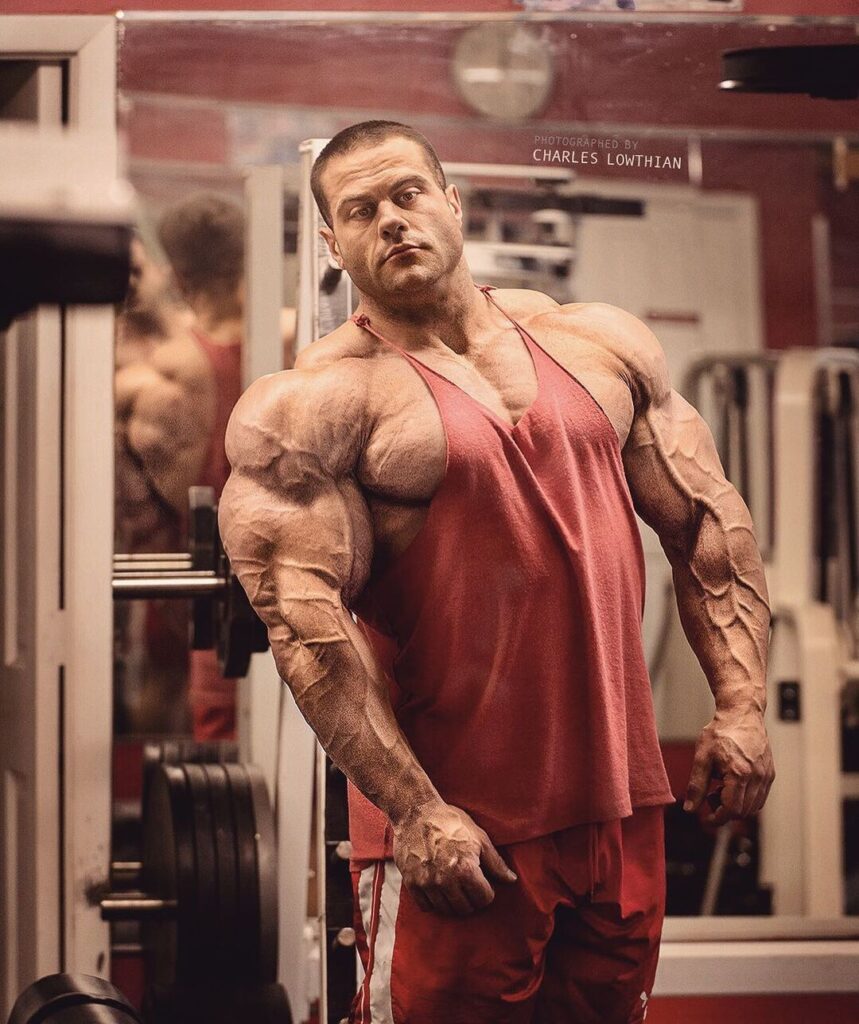 | | |
| --- | --- |
| Evan Centopani Height | 5 feet and 11 Inches |
| Evan Centopani Weight | 120 kg |
| Evan Centopani Date of Birth | April 7, 1981 |
| Evan Centopani Age | 42 Years |
| Evan Centopani Arm Size | 19 Inches |
| Evan Centopani Chest Size | 48 Inches |
| Evan Centopani Waist Size | 32 Inches |
| Evan Centopani Nationality | American |
Evan Centopani's Illustrious Career
Evan Centopani's journey as a professional bodybuilder was nothing short of remarkable. 
He made a strong debut in bodybuilding by winning the 2009 New York Pro, his first professional show. 
This early victory laid the foundation for a career filled with notable accomplishments, including his 2013 Tampa Pro triumph, which secured his spot on the Mr. Olympia stage for the first time, resulting in a 13th-place finish.
Centopani consistently ranked among the top bodybuilders throughout his competitive years, sharing stages with iconic figures like Kai Greene and Cedric McMillan. 
His massive biceps and imposing physique earned him a well-deserved reputation.
Although he has not claimed the prestigious Mr. Olympia title, his portfolio speaks volumes about his sports accomplishments and expertise.
Evan Centopan Nutrition and Fat Cutting: Evan Centopani's Insights
Evan Centopani's transition from professional bodybuilder to nutrition guru has been enlightening for many. 
In a recent Q&A session, he touched on fat loss and shared his experiences with methods like caffeine and aspirin.
Centopani emphasized the importance of proper nutrition timing in achieving effective fat reduction.
He recommended consuming a well-rounded meal roughly an hour before a training session, ensuring it contains carbohydrates and protein.
Post-workout, it's crucial to have another meal within a reasonable timeframe.
In his view, these practices are more critical than fixating on novel nutrients or specific ingredients like Arginine for enhancing nitric oxide levels.
Centopani also delved into the history of fat-burning supplements, reminiscing about the effectiveness of products such as "Ripped Fuel," "Zenadrine," and "Hydroxycut."
These products, which included caffeine and ephedrine (ECA stack), had remarkable fat-burning effects. While they didn't directly contain aspirin, some used white willow bark as a substitute.
Centopani noted the substantial impact these supplements had on his endurance, thanks to increased heart rate during his early running days.
Evan Centopani's Competition Diet Plan
Evan Centopani's competition diet results from years of experience and dedication to achieving peak performance.
His diet is strict to optimize muscle gain and fat loss, focusing on lean proteins and well-regulated carbohydrates.
Below is a sample of Evan's daily meal plan during competition season:
Evan Centopani Meal 1 – Breakfast:
Evan Centopani Meal 2 – Mid-Morning Snack:
8 ounces of chicken
1/3 cup of macadamia nuts
Evan Centopani Meal 3 – Lunch:
50 grams of Iso whey protein
2 tablespoons of peanut butter
Evan Centopani Meal 4 – Afternoon Snack:
8 ounces of chicken
1/3 cup of macadamia nuts
Evan Centopani Meal 5 – Dinner:
8 ounces of lean steak
2 cups of broccoli
2 tablespoons of olive oil
Evan Centopani Meal 6 – Evening Snack:
50 grams of Iso whey protein
2 tablespoons of peanut butter
This carefully crafted diet plan is designed to provide Evan Centopani with the necessary macronutrients and energy to fuel his intense training sessions while keeping his body in an optimal state for muscle growth and fat loss.
It's essential to note that this diet is tailored to his needs and may not be suitable for everyone.
Always consult with a qualified nutritionist or healthcare professional before making significant changes to your diet.
Evan Centopani's Take on Intra-Workout Strategies
In the realm of intra-workout supplementation, Centopani underlined the potential benefits, stressing that nutrients consumed during training can significantly impact recovery.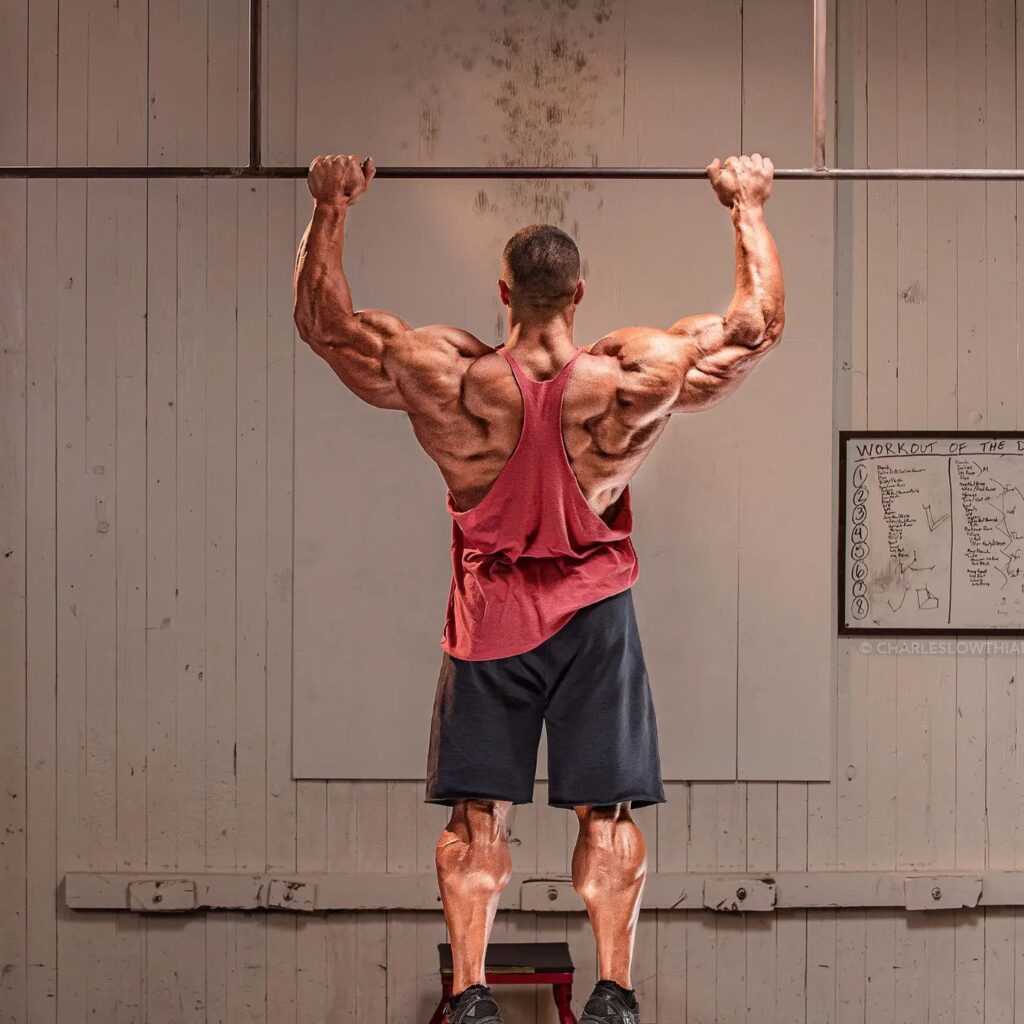 He credited the late John Meadows, a prominent bodybuilding figure, for championing intra-workout supplementation. 
Meadows strongly advocated for the concept, and Centopani expressed his belief in its effectiveness in enhancing recovery during intense training sessions.
When discussing his experience with insulin use, Centopani admitted he was never a massive fan of this approach.
While he experienced significant pumps and increased strength temporarily, the effects rapidly diminished, and he often faced fat gain.
Centopani acknowledged that his knowledge of insulin use might need to be completed and that there's much more to learn.
He recalled a period when he incorporated a carb drink during training with insulin, resulting in substantial muscle growth.
Centopani also shared his preference for cluster dextrin, a carbohydrate known for its rapid digestion.
He believed the ideal combination involved 20 grams of cluster dextrin and 20 grams of conventional dextrose. However, he confessed that he wasn't particularly fond of pre-workout supplements.
Evan Centopani's Weight Loss and Muscle Gain Insights
Evan Centopani has previously shared his recommendations for shedding excess fat and building muscle. He advocates for coming in "strong, big, and not too fat."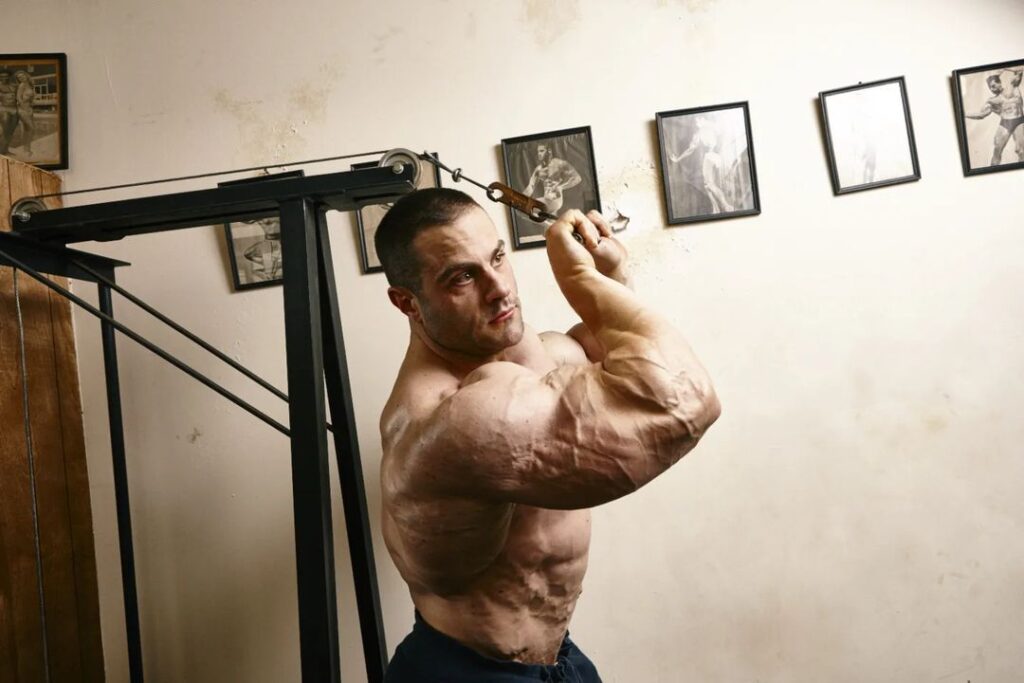 In his view, the most effective diet is the one that an individual can consistently follow. He also emphasizes the significance of discipline and dedication to a structured diet and exercise plan. 
While there's no one-size-fits-all approach to weight loss and muscle gain, Centopani's advice centers on the commitment to a tailored regimen.
In conclusion, Evan Centopani has transitioned from an illustrious bodybuilding career to a role where he shares his invaluable insights on nutrition, fat loss, and intra-workout strategies. 
His sports experiences have equipped him with the knowledge that benefits those seeking better physiques and healthier lifestyles.
As Centopani continues to provide guidance and advice, the future holds promising opportunities for individuals seeking to excel in their fitness journeys.