In bodybuilding, where competitors strive for glory on some of the grandest stages, athletes often grapple with profound decisions about their careers and futures. William Bonac, known as "The Conqueror" in the bodybuilding realm, recently took to Instagram to share his thoughts and emotions regarding his hiatus from the sport and what lies ahead.
A Storied Career
William Bonac is no stranger to the upper echelons of bodybuilding. William Bonac is a formidable Men's Open division contender who boasts two Arnold Classic victories in 2018 and 2020.
However, it was in 2019 that he came achingly close to claiming the coveted gold at the Mr. Olympia competition, ultimately finishing as the runner-up to Brandon Curry.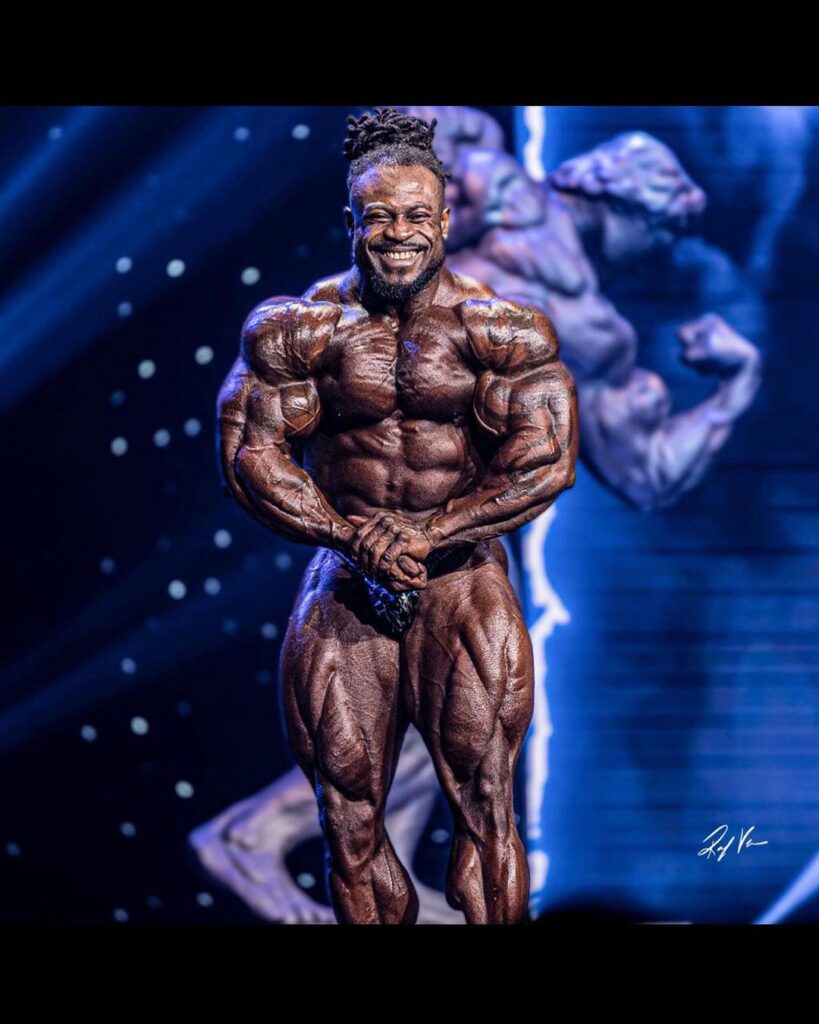 In the competitive world of bodybuilding, triumphs and setbacks often intertwine.
William Bonac's journey continued with a bid for vengeance at the 2022 Arnold Classic, where he narrowly missed the top spot, a decision that stirred controversy among fans and experts alike.
Some, including bodybuilding icon Lee Priest, believed William Bonac deserved the victory.
Undeterred by this outcome, William Bonac swiftly rebounded, securing his ticket to the 2022 Mr. Olympia by triumphing at the Boston Pro.
Despite his relentless efforts, William Bonac was outside the top five at the Olympia, concluding his ninth-place campaign.
Unfazed and resolute, he carried his determination into the 2023 Arnold Classic, finishing in seventh place.
A Pivotal Decision
Following his appearance at the Arnold Classic in Columbus, Ohio, William Bonac faced a critical crossroads in his career.
He grappled with whether to continue competing at the highest level or take a much-needed break.
His contemplation was not solely about bodybuilding but also what life beyond the sport might entail.
William Bonac shared his thoughts in his own words: "It has been tough for me to switch from competing at the highest level to a regular life with my family to focus on life after bodybuilding."
Since March, after his performance at the Arnold Sports, William Bonac embarked on a journey of introspection.
He weighed the options of attempting to qualify for the 2023 Mr. Olympia, taking a year off to reassess, or possibly retiring and seeking a new purpose in life.
The Gains Beyond the Gym
During his hiatus from competitive bodybuilding, William Bonac acknowledged the positive changes in his life.
He highlighted the absence of mood swings, the freedom from the relentless pursuit of six meals a day, and the relief of not sacrificing sleep for an extra meal.
The absence of exhaustive cardio, the burden of traveling with pre-prepared meals, and the cessation of toxic substances marked a significant shift in his lifestyle.
For William Bonac, the days of forcing workouts while tired and struggling with everyday activities due to extreme physical demands were in the past.
His journey away from the stage had brought an unprecedented sense of well-being.
Wrestling with an Incomplete Feeling
Despite his newfound physical well-being, William Bonac admitted to feeling incomplete. He recognized the void left by bodybuilding—a sport that had been his passion and a lifeline.
He credited bodybuilding with rescuing him from a path of failure and guiding him away from the perils of street life, a way many young men do not survive.
In his words: "Seeing myself downsizing is not an issue to me, but seeing myself not on stage at this year's Olympia haunts me, knowing that I still have some in the tank, a burning desire deep inside me. I love bodybuilding; it's my passion; it's everything I know."
A Promise of Return, on His Terms
While William Bonac will not grace the stage at the 2023 Mr. Olympia, his commitment to the sport remains unwavering.
He assured his followers that he would make a comeback, but only when he believed his mind and body were at their prime, echoing the sentiments of fellow athletes like Classic Physique champion Chris Bumstead.
In a world where quitting is sometimes viewed as a courageous decision, William Bonac's choice to return on his terms is a testament to his dedication and resilience.
As he steps away from the spotlight for a well-deserved break, the bodybuilding community eagerly awaits the triumphant return of "The Conqueror" to the stage.
While William Bonac's presence will be missed at the 2023 Mr. Olympia, the competition will showcase bodybuilding's finest talents, from emerging stars to seasoned veterans, promising an event that will captivate fans worldwide.