The 2023 Sheru Classic France Pro is set to ignite the stage with a formidable lineup of men's Open division contenders. As the competition draws near, anticipation is building for a showdown featuring some of the most prominent names in the bodybuilding world, including Nathan De Asha, Theo Leguerrier, and Andrea Muzi.
This prestigious event, scheduled for September 30, promises cash prizes, a coveted Olympia qualification, and a display of sheer athleticism and dedication.
A Battle for Olympia Qualification
With the clock ticking and the deadline for securing a spot at the 2023 Mr. Olympia drawing closer (ending on October 9), IFBB Pro League bodybuilders are leaving no stone unturned in their quest to earn a ticket to the sport's grandest stage.
The Mr. Olympia competition represents the pinnacle of achievement for any bodybuilder, and the athletes participating in the 2023 Sheru Classic France Pro understand the significance of this opportunity.
Top Bodybuilders to Compete at the 2023 Sheru Classic France Pro
The 2023 Sheru Classic France Pro promises to be a thrilling showcase of elite bodybuilding talent. As athletes worldwide converge on the stage, there are several top names to watch closely.
These competitors have the potential to make a significant impact at the event, and their performances will undoubtedly be a highlight of the competition.
Nathan De Asha is a seasoned bodybuilding veteran known for his incredible muscle dryness, quad separation, and vascularity.
Despite already securing his spot at the Olympia this year, Nathan De Asha has chosen to compete at the Sheru Classic France Pro, driven by his desire to test himself and earn prize money before the Olympia.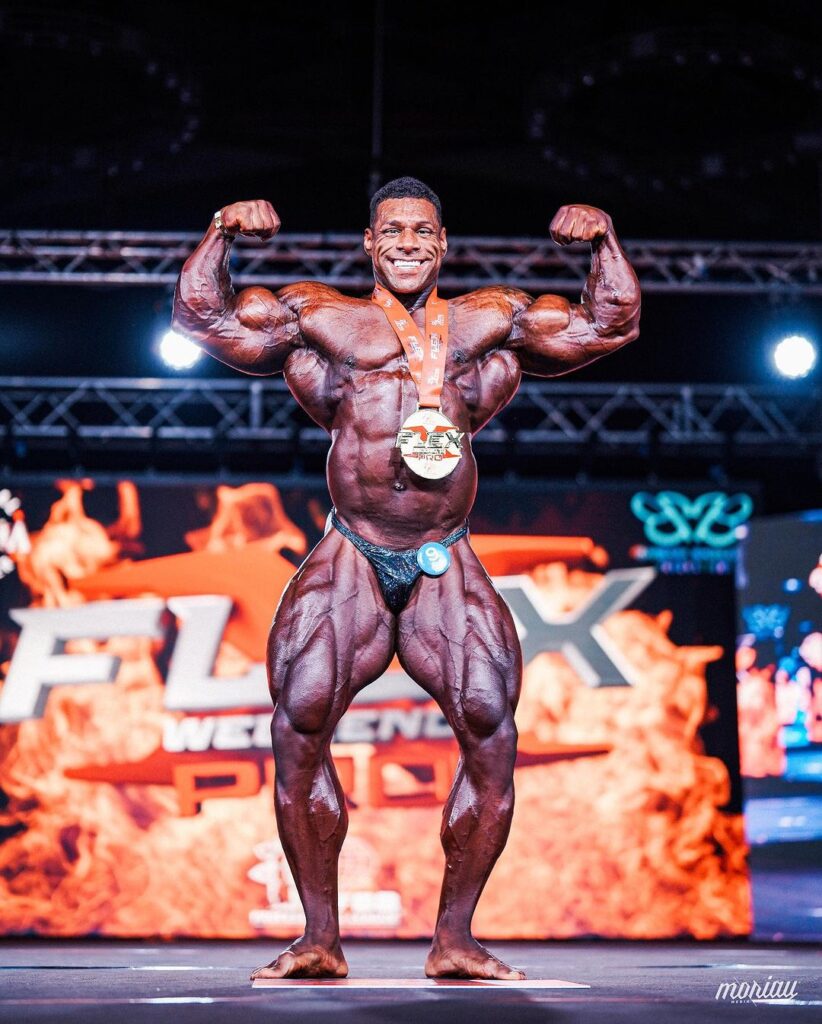 Nathan De Asha's determination is palpable, and he enters this competition with a chip on his shoulder following a controversial loss to Regan Grimes.
His relentless work ethic and dedication to his craft have been evident in his recent performances, making him a force to be reckoned with on stage.
Even bodybuilding legend Jay Cutler has predicted that Nathan De Asha will significantly impact the 2023 Olympia stage, highlighting his high regard in the bodybuilding community.
Tim Budesheim
Tim Budesheim is a true mass monster known for his colossal traps, capped shoulders, and chest striations.
His exceptional level of muscle mass sets him apart, and he has the potential to dominate the competition with the right package.
His impressive muscle hardness characterizes Tim's memorable posing routines.
He recently placed third at the 2023 Europa Pro Championships, an event won by Regan Grimes.
His experience competing at a high level adds to his credibility as a top contender.
While Tim Budesheim has yet to step onto the Mr. Olympia stage in his career, winning the Sheru Classic France Pro could change that, making him a name to watch in the coming days.
Emerging Contenders at the 2023 Sheru Classic France Pro
While the spotlight often shines on the established names in bodybuilding, it's essential to watch the emerging contenders who bring their unique strengths and potential to the stage.
The 2023 Sheru Classic France Pro will feature a lineup of promising athletes determined to make their mark in the sport. Here are some rising stars to watch out for:
Theo Leguerrier may not have retained his Europa Pro Championship title this year, but he has wisely used his time away from the stage, making notable improvements.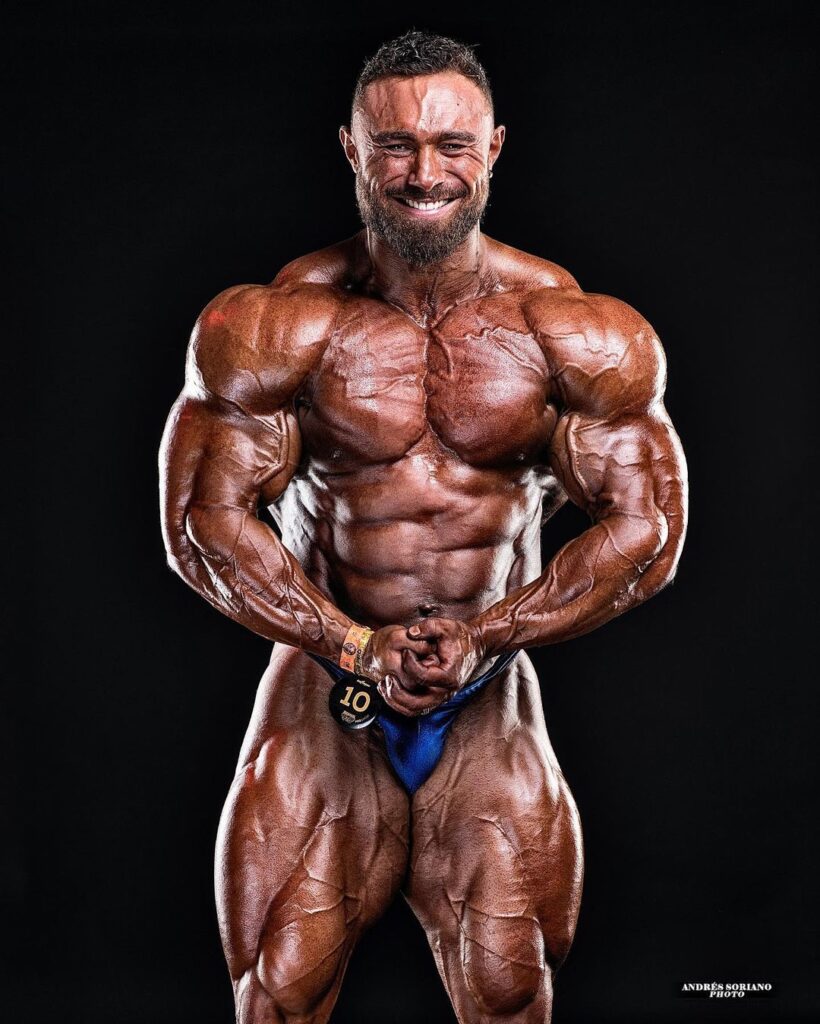 He recently secured fourth place at the fiercely competitive 2023 Europa Pro Championships, where Regan Grimes emerged as the victor.
Theo Leguerrier possesses an impressive physique with a carved-out midsection and some of the best forearms in the division.
These physical attributes make him a Sheru Classic France Pro dark horse.
With a well-balanced combination of mass, conditioning, and shape, Theo Leguerrier aims to establish himself as the champion on the upcoming Saturday.
Andrea Muzi catches the eye with his striking V-taper and impeccable lines.
He last graced the stage at the 2023 Flex Weekend Pro in Italy, where he secured 12th-place honors.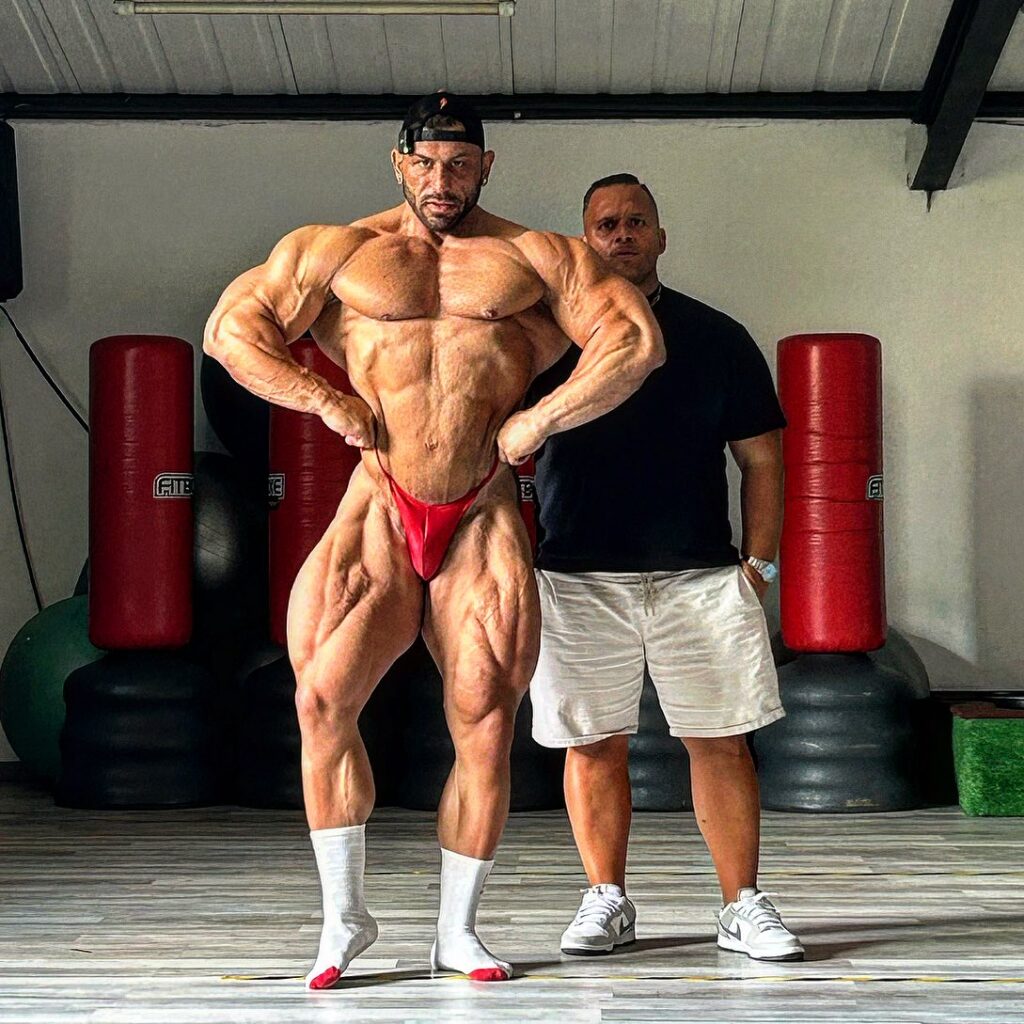 Andrea Muzi is a seasoned competitor who remains calm under pressure.
If Andrea Muzi can fill out his physique and add more muscle while maintaining dry conditioning, he has the potential to outperform his peers.
Fans are eager to see if he can re-qualify for a chance to improve his placing at the 2022 Olympia, where he finished outside the top 15.
Vitor Boff
Vitor Boff continues his pursuit of Olympia glory at the Sheru Classic France Pro. He showcased his muscle volume and conditioning with a fifth-place finish at the 2023 Arnold Classic South America competition, which Behrooz Tabani won.
Boff is a recognizable face in the Open class, known for his mass, impressive leg separation, and symmetry.
Given his experience and dedication to the sport, fans expect significant changes in Boff's physique since his last appearance.
While he made it to the Olympia competition last year, he placed outside the top 15.
Roman Fritz
Roman Fritz is known for his unwavering discipline and consistent efforts in the gym.
His massive quads and balanced upper body have earned him recognition, and he recently clinched victory at July's 2023 Big Man Pro.
Fritz consistently brings exceptional conditioning to the stage, which sets him apart.
At the 2023 Europa Pro Championships, he secured a respectable fifth-place finish.
Fritz aims to solidify his position as a Sheru Classic France Pro champion with his season's best look.
A victory at this event would mark his second Pro Show win of the year, highlighting his potential for greatness in the sport.
As the 2023 Sheru Classic France Pro approaches, the excitement in the bodybuilding community continues to build.
These top contenders, including Nathan De Asha, Tim Budesheim, Vlad Alfred Chiriac, and Roman Fritz, will undoubtedly captivate fans with their exceptional physiques and unwavering determination.
The stage is set for a memorable competition; these athletes are ready to shine.
As these emerging contenders step onto the 2023 Sheru Classic France Pro stage, they bring with them the promise of excitement and the potential for breakthrough performances.
While established champions will undoubtedly vie for top honors, the newcomers are ready to challenge the status quo and make their presence felt in bodybuilding.
Stay tuned for what promises to be an unforgettable competition.
2023 Sheru Classic France Pro Results
Here are the complete results of the Sheru Classic France Pro 2023.
Men's Open Bodybuilding Results
Nathan De Asha wins the 2023 Sheru Classic Pro in the Men's Open Bodybuilding.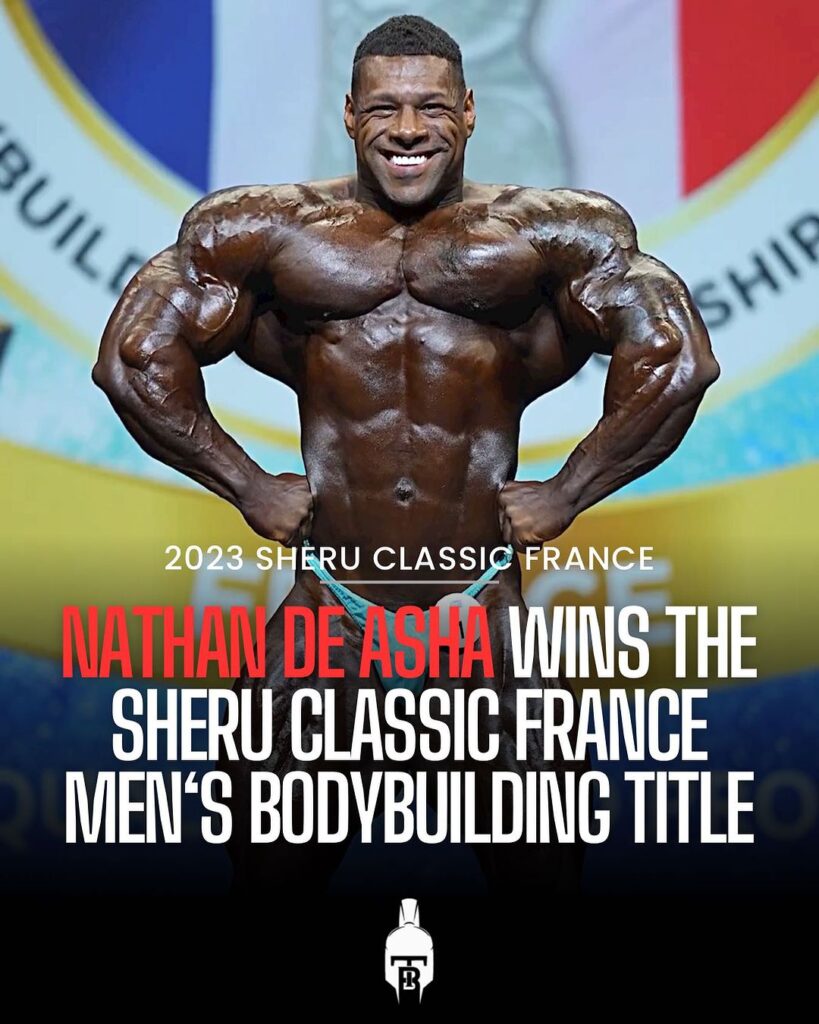 Men's Physique Results
Emile Walker wins the Sheru Classic France 2023 in the Men's Physique Category.
Winner: Emile Walker
Second Place: Assandro Cavognola
Third Place: Lenny Massouf
Fourth Place: Azimi Mohammad Ali
Fifth Place: Furkan Er
Men's Classic Physique Results
Maxi Meyedess wins the 2023 Sheru Classic Pro in the Men's Classic Physique.
Winner: Maxi Meyedess
Second Place: Alexander Westermeier
Third Place: German Pastor
Fourth Place: Siem Goossens
Fifth Place: Siem Goossens