The 2023 Bigman Spain Pro Show occurred on Saturday, July 29, 2023. Ten Men's Open competitors, and 16 Bikini athletes faced the judges and fans hoping to win and qualify for the 2023 Olympia Weekend in Orlando, FL, on November 2-5, 2023.
Men's Open Bodybuilding Results
1st Place – Roman Fritz
By capturing the 2023 Bigman Spain Pro title, Roman Fritz fulfilled his immense potential.
This career-first victory now qualifies Fritz for the Mr. Olympia stage later this year. 
The famous German competitor displayed vicious quad cuts and excellent conditioning from front to back.
After years on the cusp, Fritz finally earned the big win his physique deserves.
In a repeat of their positioning at the 2023 Bigman Evolution Pro, Bosnia's Emir Omeragic followed up his runner-up finish by placing second behind Fritz again.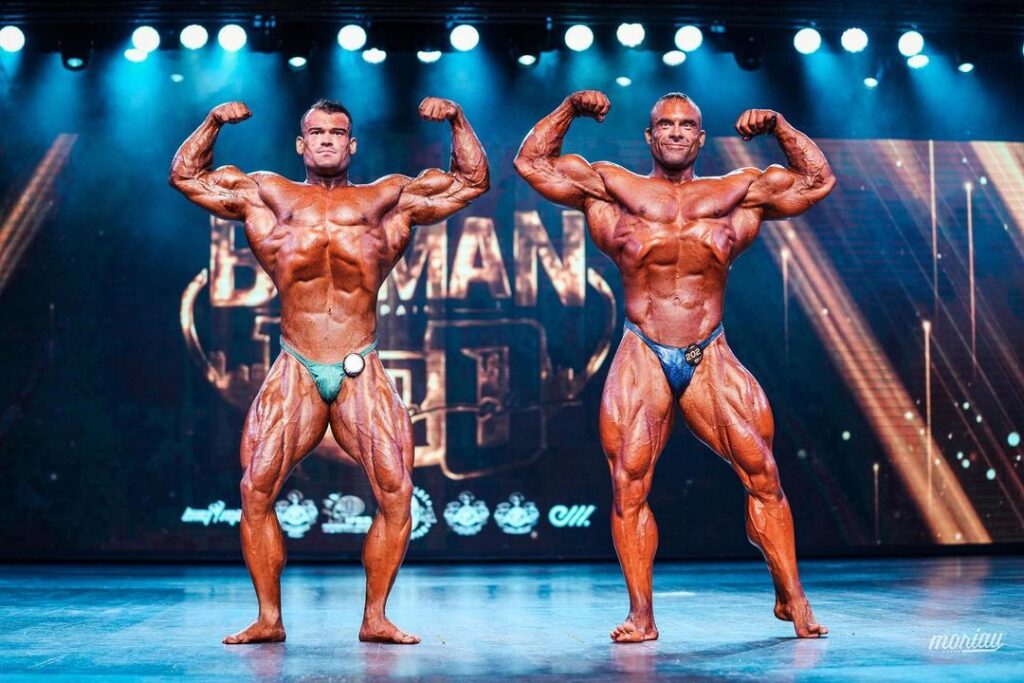 Emir Omeragic brought phenomenal quad sweep and separation to the stage. 
Emir Omeragic continues making steady improvements and undoubtedly has an Olympia qualification in his future.
3rd Place – Jose Manuel Quiles
Local competitor Jose Manuel Quiles thrilled the Spanish crowd by rounding out the top three.
Quiles showcased grainy conditioning and standout arms.
He was in contention until the final callouts and earned career-best form at this show.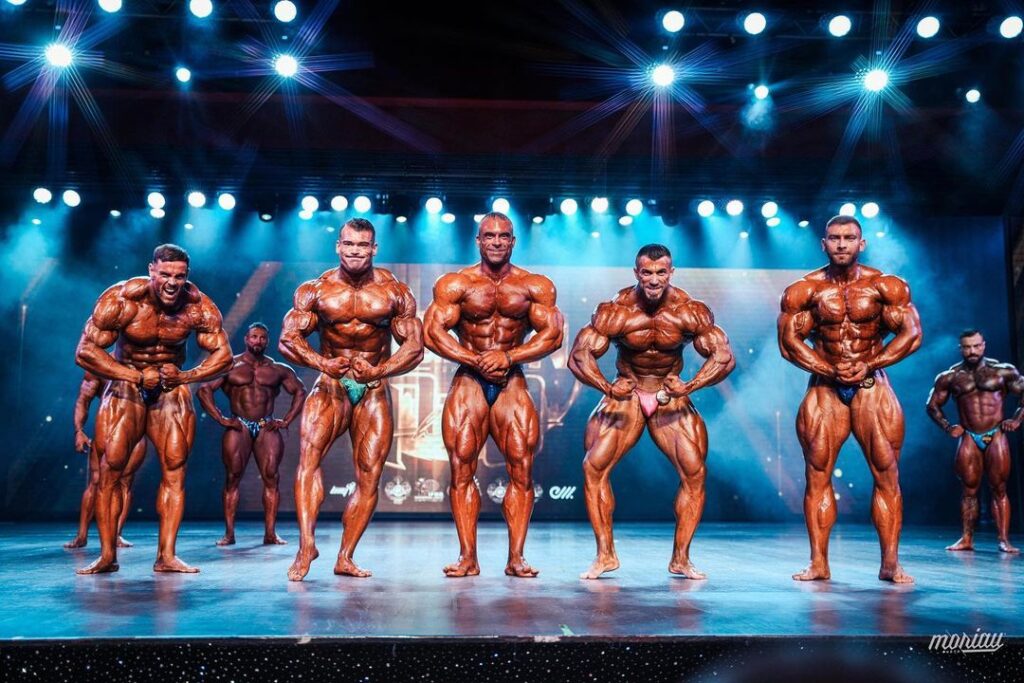 Other Notable Finishes:
4th Place – Pablo Llopis

5th Place – Krystian Wolski
Bikini Division Results
1st Place – Ivanna Escandar
Having already qualified for the Olympia by winning the 2022 Bigman Weekend Pro, Ivanna Escandar cemented her status as a top title threat by going back-to-back at Bigman Spain. 
Her tiny waist and graceful posing continue wowing the judges. Escandar will look to better her 14th-place Olympia debut later this year.
2nd Place – Krishina Brunauer
Austria's Krishna Brunauer has been on the cusp of a breakthrough for years.
She turned in her best performance yet at this show with a polished, elegant physique presentation.
Brunauer narrowly missed an Olympia qualification but remains on the doorstep.
3rd Place – Cantall Hill
Emerging talent Cantall Hill achieved her career highlight by landing on the Bigman Spain Pro podium.
Hill highlighted her athletic lines by performing routines packed with personality.
After steady improvement, she is knocking on the door of a well-deserved pro-show victory.
Other Notable Finishes:
4th Place – Lisa Rieth

5th Place – Jade Kelsie Wolfenden
With intensely competitive lineups and dramatic posing routines, the 2023 Bigman Spain Pro provided exciting previews of the talent fans can expect to see at Mr. Olympia later this year. 
Roman Fritz and Ivanna Escandar etched their names among bodybuilding's top tier with their breakthrough wins.
2023 Bigman Spain Pro Scorecards