Mike Mentzer, also known as Mr. Heavy Duty, was an accomplished bodybuilder with a multifaceted career. Mike Mentzer was born in Ephrata, Pennsylvania, on November 15, 1951. Mentzer demonstrated excellence in academics and his pursuit of bodybuilding. 
After achieving outstanding grades in Ephrata High School, he studied chemistry to become a psychiatrist at the University of Maryland.
However, when he entered the bodybuilding world, Mentzer's path changed. In 1971, he participated in the AAU Mr. America contest, where he placed 10th.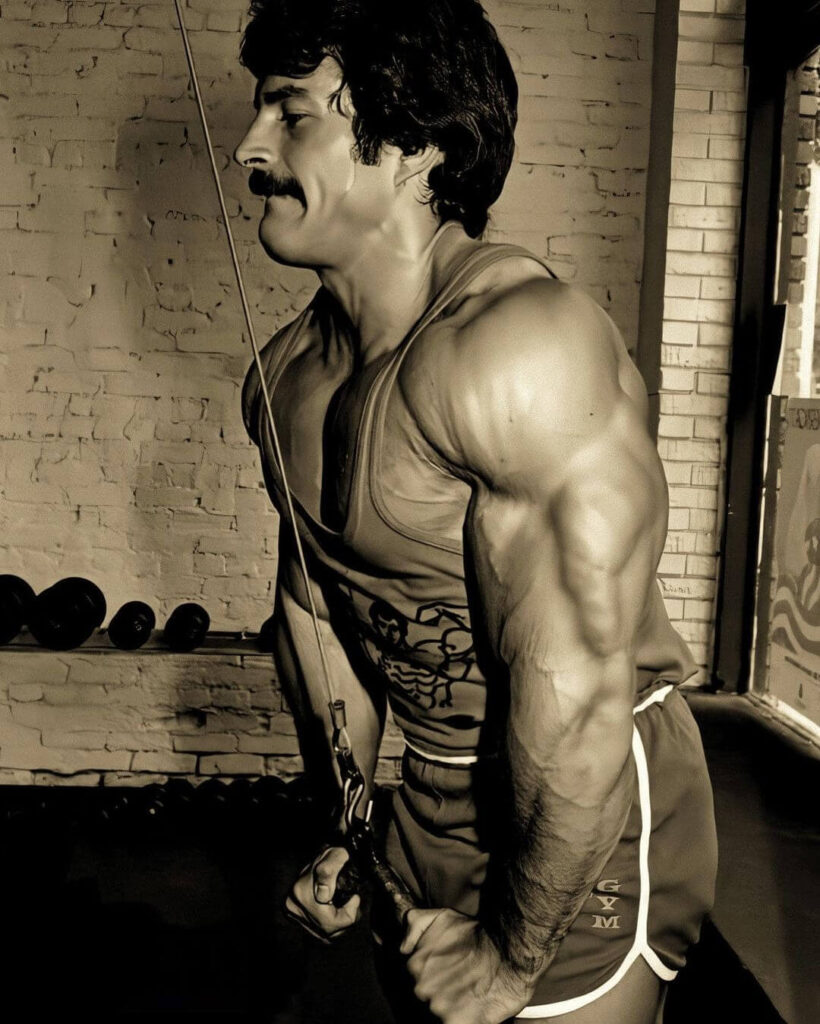 During this time, he encountered Arthur Jones, a proponent of the minimalist training approach and the creator of Nautilus exercise equipment. Influenced by Jones, Mentzer developed his training philosophy, Heavy Duty, emphasizing brief but intense workout sessions.
Mentzer's dedication and unique training methods paid off. In 1976, he won the prestigious IFBB Mr. America title.
In 1978, after moving to Los Angeles, he secured the heavyweight division victory at the IFBB World Amateur Championships, earning a perfect score. He placed second to Frank Zane in the IFBB Mr. Olympia competition in 1979.
However, Mentzer's bodybuilding career came to an abrupt end in 1980. After tying for fourth place at the IFBB Mr. Olympia, which Arnold Schwarzenegger controversially won, Mentzer decided to retire from competitive bodybuilding.
He strongly criticized the contest's outcome for years but later reconciled with Arnold and resolved their differences.
Mike Mentzer died in Rolling Hills, California, on June 10, 2001. He was found deceased in his apartment. The cause of his death was attributed to heart complications, which had been a known health issue for Mentzer.
His younger brother, Ray Mentzer, also a bodybuilder, made the heartbreaking discovery. The loss of both brothers within a short period undoubtedly added to the sorrow surrounding Mike Mentzer's passing.
Mike Mentzer Diet and Nutrition Plan
Mike Mentzer followed a distinctive diet plan that reflected the bodybuilding practices of his time, which may appear unusual by today's standards.
His diet revolved around consuming at least four to five meals, each carefully designed to provide ample calories, protein, carbohydrates, and other essential nutrients.
In the context of bodybuilding during his era, the emphasis was often placed on consuming an abundance of calories to support muscle development and overall physical performance.
Mike Mentzer Meal Plan
Here is Mike Mentzer's diet plan that he used to follow in his prime time:
Mike Mentzer Meal 1
Orange juice 1 cup
Oatmeal 100 g
Milk 1 cup
Toast 1 slice
Butter 1 spoon
Mike Mentzer Meal 2
Fried Chicken 250 g
Fries or baked potato
Green salad
Ice cream or a cup of Sherbert
Cookies
Low-fat milk 1 cup
Mike Mentzer Meal 3
Mushroom soup
Beef 250 g
Sirloin 180 g
Dinner roll and butter
Mixed Vegetables
Pie 1 slice
Mike Mentzer Meal 4
Peanut butter
Sandwich
Banana
Grape juice 1 cup
Mike Mentzer Meal 5
Fried Chicken 250 g
Fries or baked potato
Green salad
Milk 1 cup
Toast 1 slice
Butter 1 spoon
Mike Mentzer Workout Routine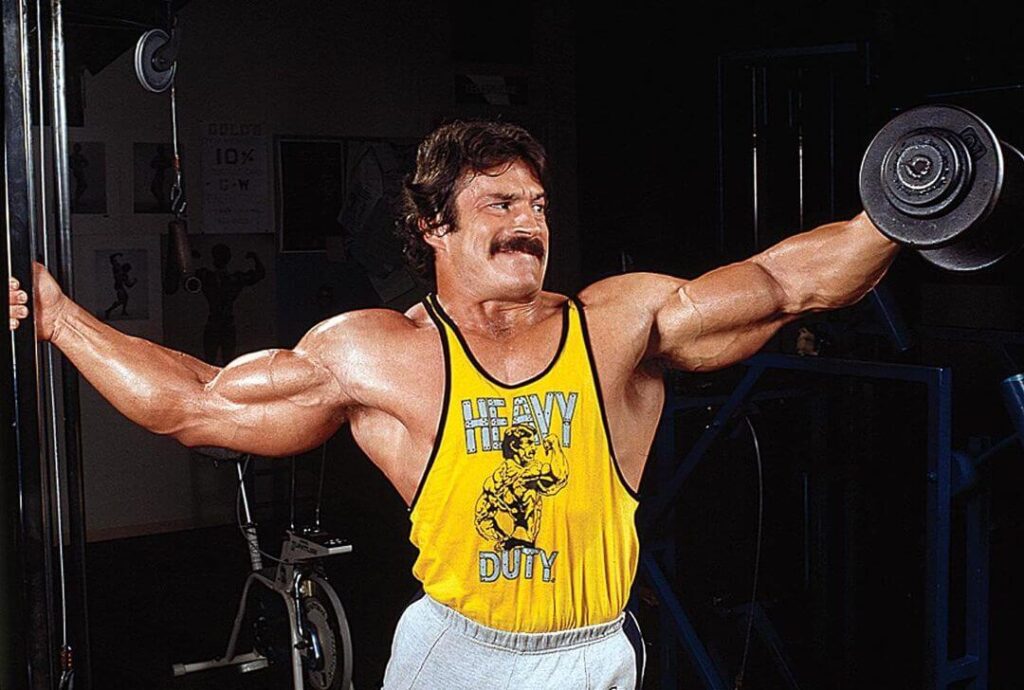 Mike Mentzer was a strong proponent of High-Intensity Training (HIT), a weightlifting approach emphasizing quality over quantity.
He believed in the principle of "less is more" when it came to training, focusing on lifting heavy weights with fewer repetitions. This philosophy allowed him to maximize muscle stimulation while minimizing training volume.
While specific details about Mentzer's leg workout routine are not available, it can be inferred that he also applied the principles of HIT to his leg training.
His leg workouts likely consisted of intense and demanding exercises aimed at targeting the major muscle groups in the lower body.
Some exercises commonly associated with leg training in bodybuilding include squats, leg presses, lunges, leg extensions, leg curls, and calf raises. 
Mentzer may have incorporated these exercises into his leg workouts, performing them with high intensity and heavy weights to effectively stimulate muscle growth and strength development.
It's important to note that the exact details of Mentzer's leg workout routine would require more specific information from his training regimen or any available resources from his era. Additionally, individual variations and preferences may have influenced his approach to leg training.
Monday: Chest Workout
| | |
| --- | --- |
| Incline Dumbbell Flyes | 5 Sets, 10-15 Reps |
| Bodyweight Dips | 5 Sets, 10-15 Reps |
| Incline Barbell Bench Press | 4 Sets, 15-20 Reps |
| Flat Barbell Bench Press | 4 Sets, 15-20 Reps |
| Flat Dumbbell Flyes | 5 Sets, 10-15 Reps |
Tuesday: Back Workout
| | |
| --- | --- |
| Straight-Arm Pulldown | 5 Sets, 10-15 Reps |
| Close-Grip Cable Pulldown | 4 Sets, 15-20 Reps |
| Barbell Bent-Over Row | 5 Sets, 10-15 Reps |
| Standing Barbell Shrug | 4 Sets, 15-20 Reps |
| Barbell Upright Row | 5 Sets, 10-15 Reps |
Wednesday: Leg Workout
| | |
| --- | --- |
| Single-Leg Extension | 4 Sets, 15-20 Reps |
| Single-Leg Hamstring Curl | 4 Sets, 15-20 Reps |
| Barbell Squats | 4 Sets, 15-20 Reps |
| Leg Press | 4 Sets, 15-20 Reps |
| Standing Calf Raise | 5 Sets, 10-15 Reps |
| Walking Dumbbell Lunges | 5 Sets, 10-15 Reps |
Thursday: Chest Workout
| | |
| --- | --- |
| Incline Dumbbell Flyes | 5 Sets, 10-15 Reps |
| Bodyweight Dips | 5 Sets, 10-15 Reps |
| Incline Barbell Bench Press | 4 Sets, 15-20 Reps |
| Flat Barbell Bench Press | 4 Sets, 15-20 Reps |
| Flat Dumbbell Flyes | 5 Sets, 10-15 Reps |
Friday: Rest
Saturday: Leg Workout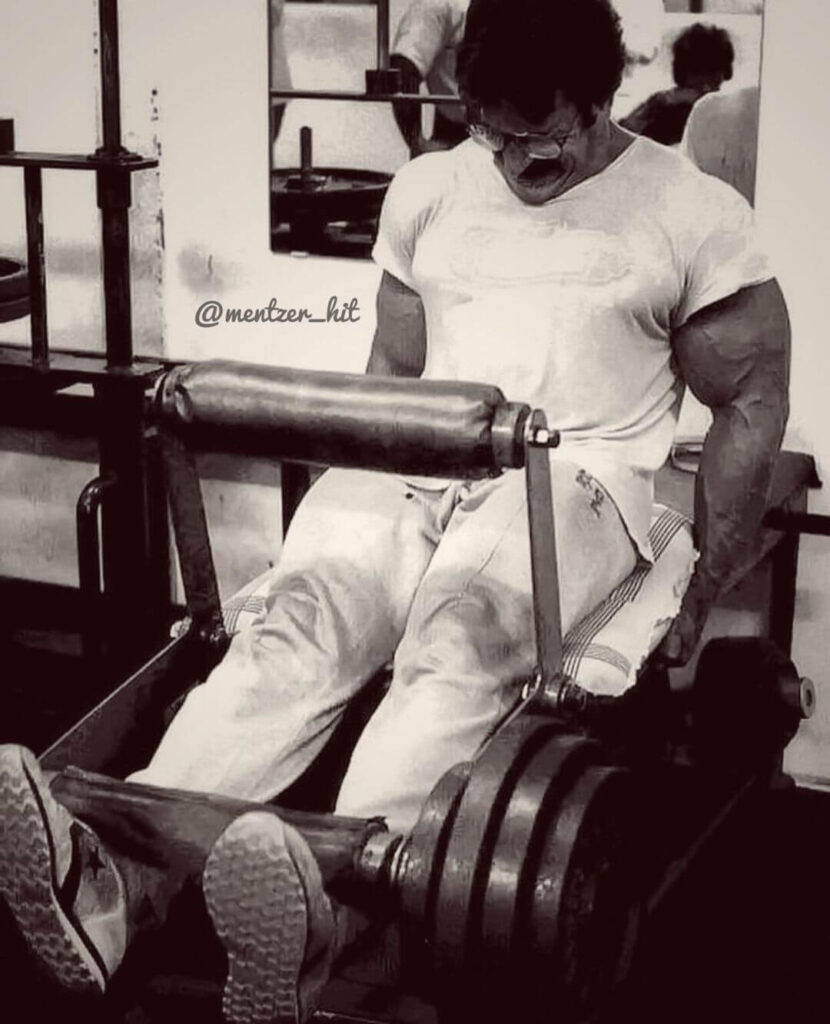 | | |
| --- | --- |
| Single-Leg Extension | 4 Sets, 15-20 Reps |
| Single-Leg Hamstring Curl | 4 Sets, 15-20 Reps |
| Barbell Squats | 4 Sets, 15-20 Reps |
| Leg Press | 4 Sets, 15-20 Reps |
| Standing Calf Raise | 5 Sets, 10-15 Reps |
| Walking Dumbbell Lunges | 5 Sets, 10-15 Reps |
Sunday: Cardio