Arnold Schwarzenegger is undoubtedly one of the most famous figures in bodybuilding and pop culture history. His journey took him from a small village in Austria to the pinnacle of the bodybuilding world, then to Hollywood stardom, and even to the governor's mansion. 
Arnold Schwarzenegger built an unmatched legacy through his record-setting seven Mr. Olympia wins, iconic action movie roles, and remarkable career reinventions.
Early Life in Austria
Arnold Alois Schwarzenegger was born on July 30, 1947, in the village of Thal, Austria near Graz. His father Gustav was a police chief and former soldier, while his mother Aurelia was a housewife. 
Arnold Schwarzenegger was their second son after Meinhard, who was older by a year. The family lived a humble life in the aftermath of World War 2.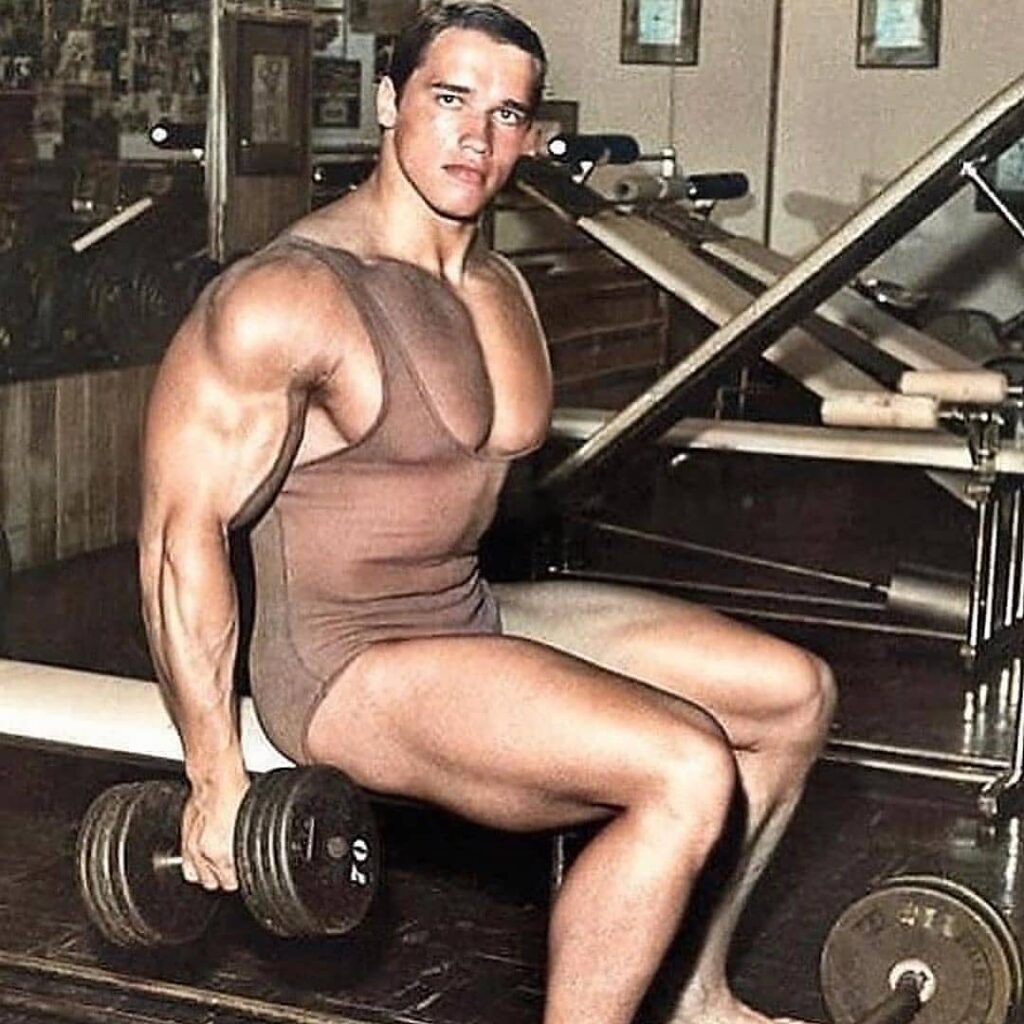 Young Arnold took an early interest in physical fitness, inspired by stories of strongmen and bodybuilders. 
He idolized American champs like Reg Park and Steve Reeves. At age 14, Arnold Schwarzenegger picked up his first barbell and started training with weights. 
His strict father considered bodybuilding to be strange and attempted to steer Arnold Schwarzenegger toward soccer. However, he continued training in secret, focusing on building brawn over the objections of his family.
Competitive Bodybuilding Career
In 1965 at age 18, Arnold Schwarzenegger seized the chance to escape his provincial upbringing by joining the Austrian Army to complete a year of required service. 
During this time, he went AWOL to compete in and win the Junior Mr. Europe bodybuilding contest. As punishment, he spent a week in military jail.
After being discharged, Arnold Schwarzenegger moved to Munich, Germany, and pursued bodybuilding full-time. He worked at a gym, refined his training techniques, and bulked up through intensive weightlifting and protein supplements. 
In 1967, the 20-year-old Arnold won the Mr. Universe amateur contest in London. This qualified him to turn professional, leading to a move to California the following year.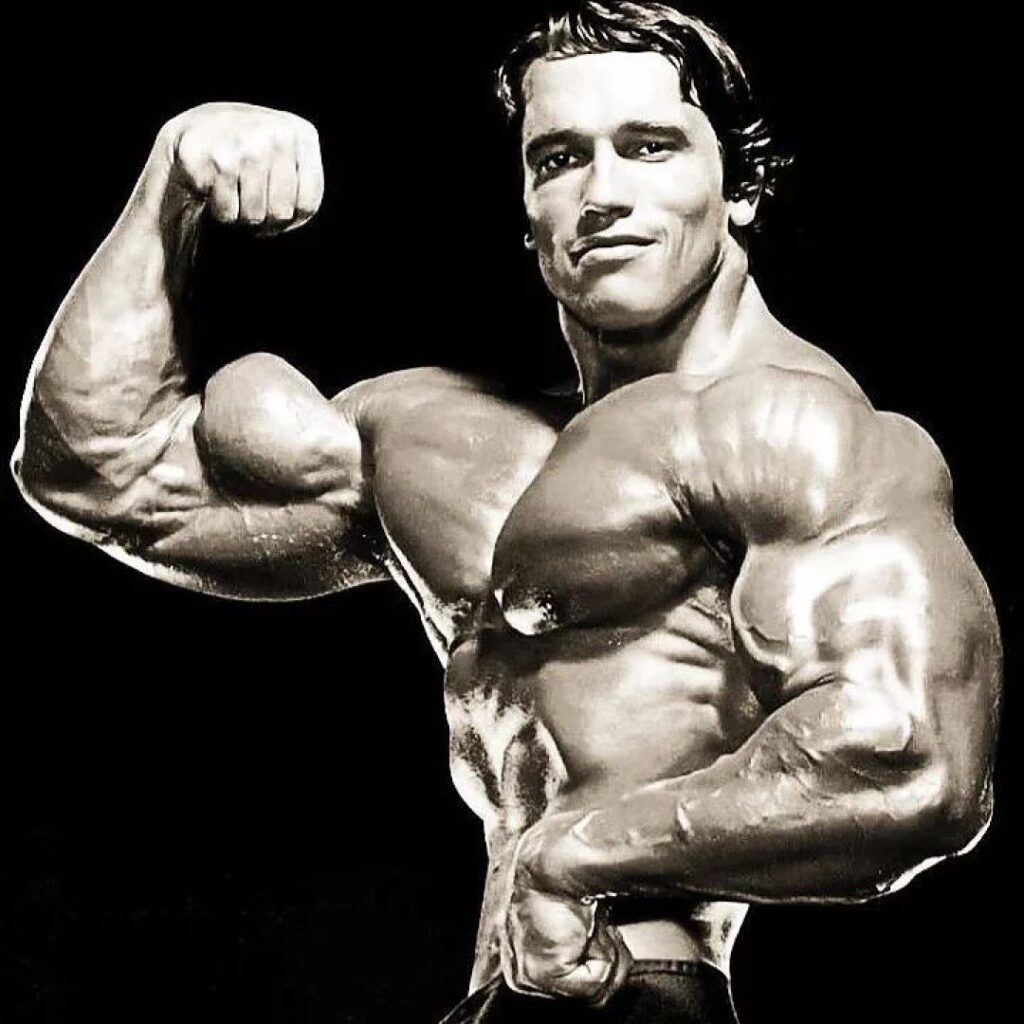 Arnold Schwarzenegger won the title of Mr. Universe at age 22, the youngest ever at that time. He would go on to capture the Mr. Universe Professionals crown three more times. 
But his biggest target was the prestigious Mr. Olympia competition. In 1970, at 23 years old, he achieved his goal and won his first of seven straight Mr. Olympia titles, an unmatched record.
With his massive and defined physique, Arnold Schwarzenegger was the dominant bodybuilder of the 1970s. 
He weighed over 230 lbs in competition condition and showcased an unprecedented level of muscular size and symmetry, with huge biceps and pectorals.
Along with business partner Joe Weider, Arnold promoted and popularized the sport of professional bodybuilding around the world.
Transition to Acting
While competing, Arnold Schwarzenegger set his sights on Hollywood. With his outgoing personality, unique look, and broken English, he was a natural for action films. 
Arnold Schwarzenegger's first movie was the low-budget Hercules in New York in 1970, where his lines were dubbed due to his thick Austrian accent. His breakthrough role came in the 1982 film Conan the Barbarian, displaying his muscles as a sword-wielding warrior.
In 1984, Arnold Schwarzenegger achieved superstardom by starring as the ruthless cyborg in The Terminator. His iconic delivery of the line "I'll be back" cemented his place in cinematic history.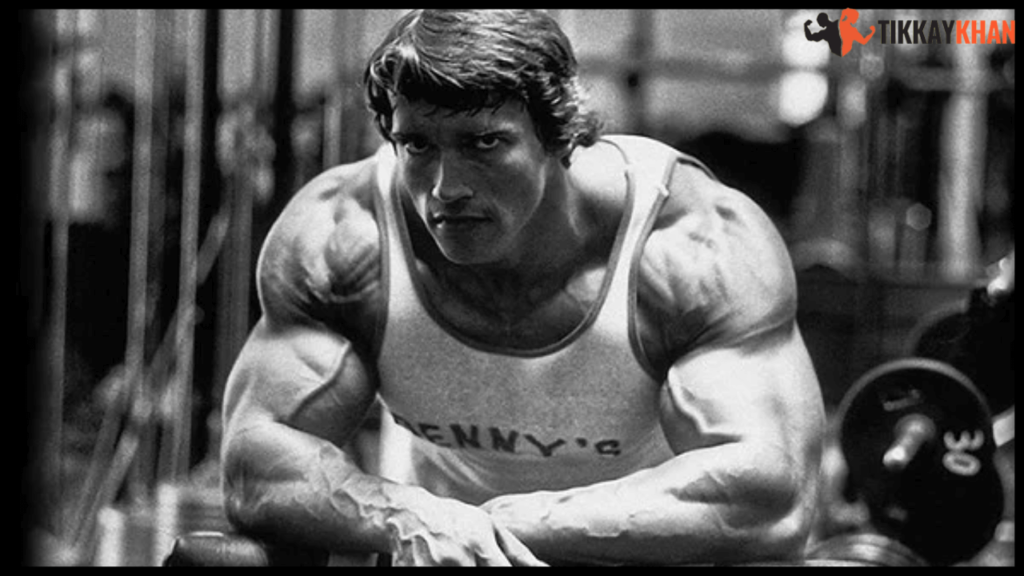 Arnold Schwarzenegger went on to star in blockbuster sequels as well as hits like Predator, Total Recall, and True Lies. By the early 1990s, he was one of the highest-paid and most popular actors in Hollywood.
Retirement and Comeback
After losing his final Mr. Olympia in 1975, Arnold Schwarzenegger retired from competitive bodybuilding to focus on his booming movie career. In 1980, he returned to the competition one last time and reclaimed the Mr. Olympia title, becoming only the second man ever to regain the title. 
He see-sawed between films and bodybuilding until announcing his final retirement from the sport in 1986.
During the 1990s, Arnold Schwarzenegger's action-star power began to wane as newer talents emerged. 
He took on roles in more family-friendly comedies such as Twins and Kindergarten Cop. Arnold Schwarzenegger's film career slowed down in the late 90s, prompting him to reinvent himself yet again.
Political Ambitions
Arnold Schwarzenegger's next chapter was the most unexpected. He entered politics by joining the Republican party and served as the chairman of the President's Council on Physical Fitness under George H.W. Bush.
In 2003, he ran for Governor of California in a recall election and won, becoming only the second foreign-born governor of a U.S. state.
As Governor, Arnold Schwarzenegger focused on environmental policies and bipartisanship. 
However, his popularity declined during the recession. He left office in 2011 after two terms and returned to acting with The Expendables film series and Terminator Genisys in 2015.
Training and Diet Regimen
Arnold Schwarzenegger's superhuman physique was the product of an intense, high-volume training style. At his peak, he worked out twice a day for hours at a time. 
His staple exercises focused on basic moves like squats, deadlifts, and bench presses to build full-body power. Arnold Schwarzenegger also pioneered techniques like forced reps and giant sets to push the intensity.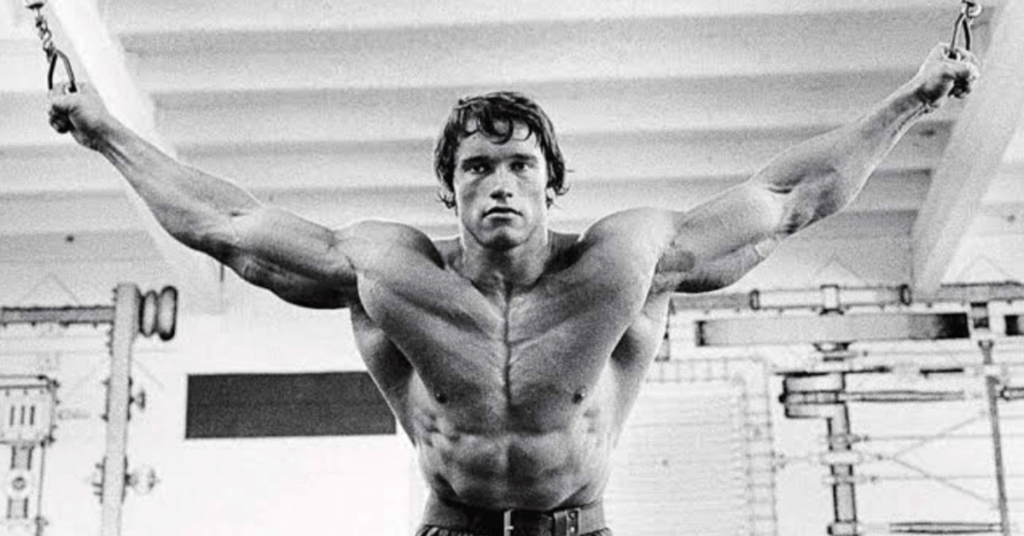 To fuel his workouts, he consumed up to 5000 calories per day centered around protein sources like beef, eggs, and milk.
Arnold Schwarzenegger has credited his strict nutrition practices of eating 6-8 small meals spread throughout the day for providing the energy and nutrients to grow and recover.
Legacy and Impact
Now in his 70s, Arnold Schwarzenegger has lived one of the most remarkable lives in modern history. 
His impact spans record-breaking bodybuilding dominance, box office stardom, political achievement, and popularizing fitness worldwide.
Arnold Schwarzenegger's persona matches his oversized achievements. He brought confidence, charisma, and humor to every endeavor. His accent and unique speaking style became pop culture sensations. 
Above all, Arnold serves as an embodiment of the American Dream. His relentless drive allowed him to build an elite physique, graduate from Hollywood action hero to accomplished politician, and become an enduring icon.
For his unprecedented accomplishments across diverse fields, Arnold Schwarzenegger has rightfully earned his monikers as the "Austrian Oak" and "The Terminator." 
Although his days of championship glory have passed, the legacy of Arnold Schwarzenegger continues to motivate millions to push their limits and chase greatness.