Ronnie Coleman is considered by many to be the greatest bodybuilder of all time. His record-shattering 8 consecutive Mr. Olympia titles cemented his status as a legend in the sport of bodybuilding.
Ronnie Coleman possessed an unparalleled combination of massive muscle size, shredded conditioning, flawless proportions, and an awe-inspiring work ethic that allowed him to dominate the competition during his era.
Early Life and Entry into Bodybuilding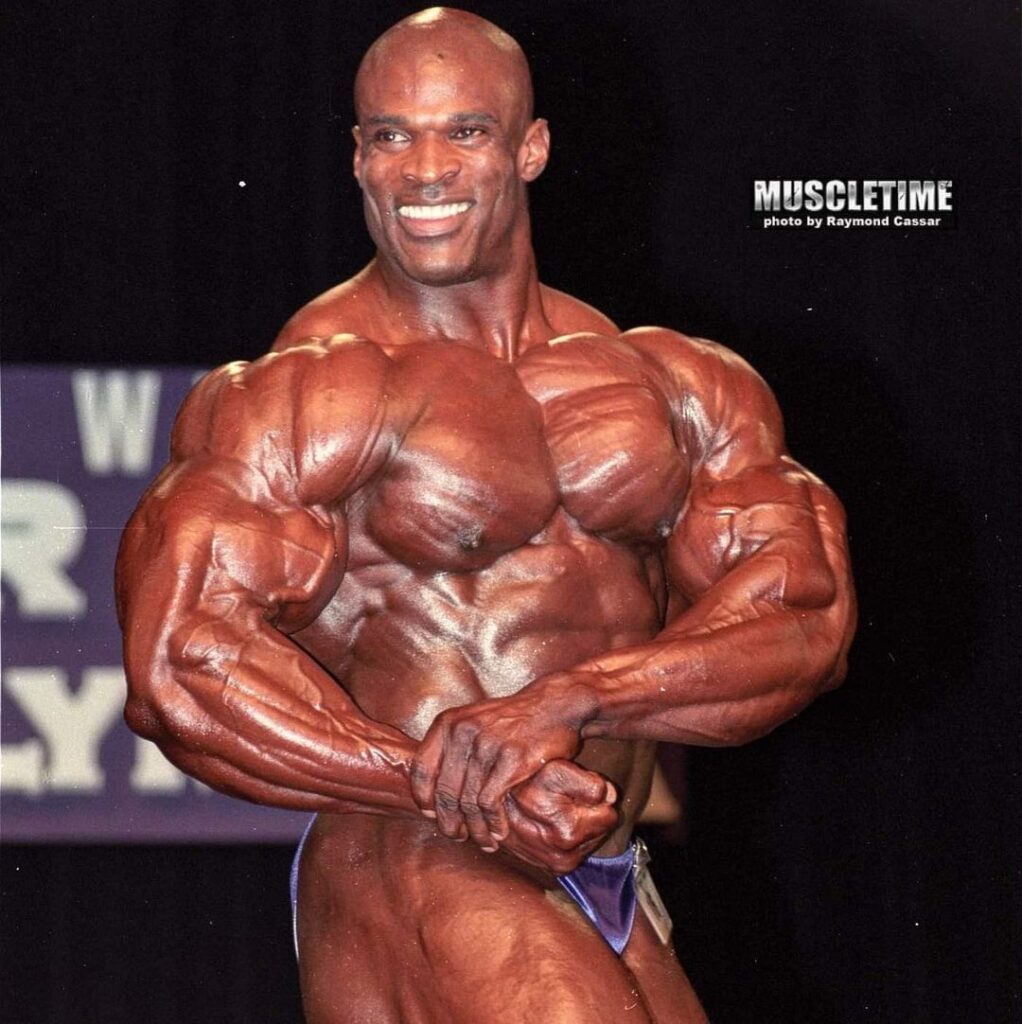 Ronnie Dean Coleman was born on May 13, 1964, in Monroe, Louisiana. He grew up in Bastrop, Louisiana, and displayed great athletic abilities from a young age.
After high school, Ronnie Coleman attended Grambling State University on a football scholarship. However, a severe injury halted his dreams of playing professional football.
After graduating with a degree in accounting, Ronnie Coleman became a police officer in Arlington, Texas. It was during his time on the police force that Coleman discovered his passion for bodybuilding.
At 5'11" and around 250 lbs, Ronnie Coleman possessed the ideal foundation to become a successful bodybuilder. In 1989, he began training seriously to compete.
Rise to the Top
A year after he started training, Ronnie Coleman entered and won his first competition, the Mr. Texas contest. This victory qualified him for the national stage.
In 1995, he competed in his first Mr. Olympia competition and stunned fans by placing 9th. Ronnie Coleman's immense muscularity, especially his shredded glutes and hulking back, turned heads in the bodybuilding community.
Over the next few years, Ronnie Coleman continued to refine his physique and training regimen under expert coaches. His weaknesses were transformed into strengths through meticulous work.
In 1998, Ronnie Coleman achieved his lifelong dream of becoming Mr. Olympia, beginning his record-setting 8-year reign as champion.
Utter Domination of Mr. Olympia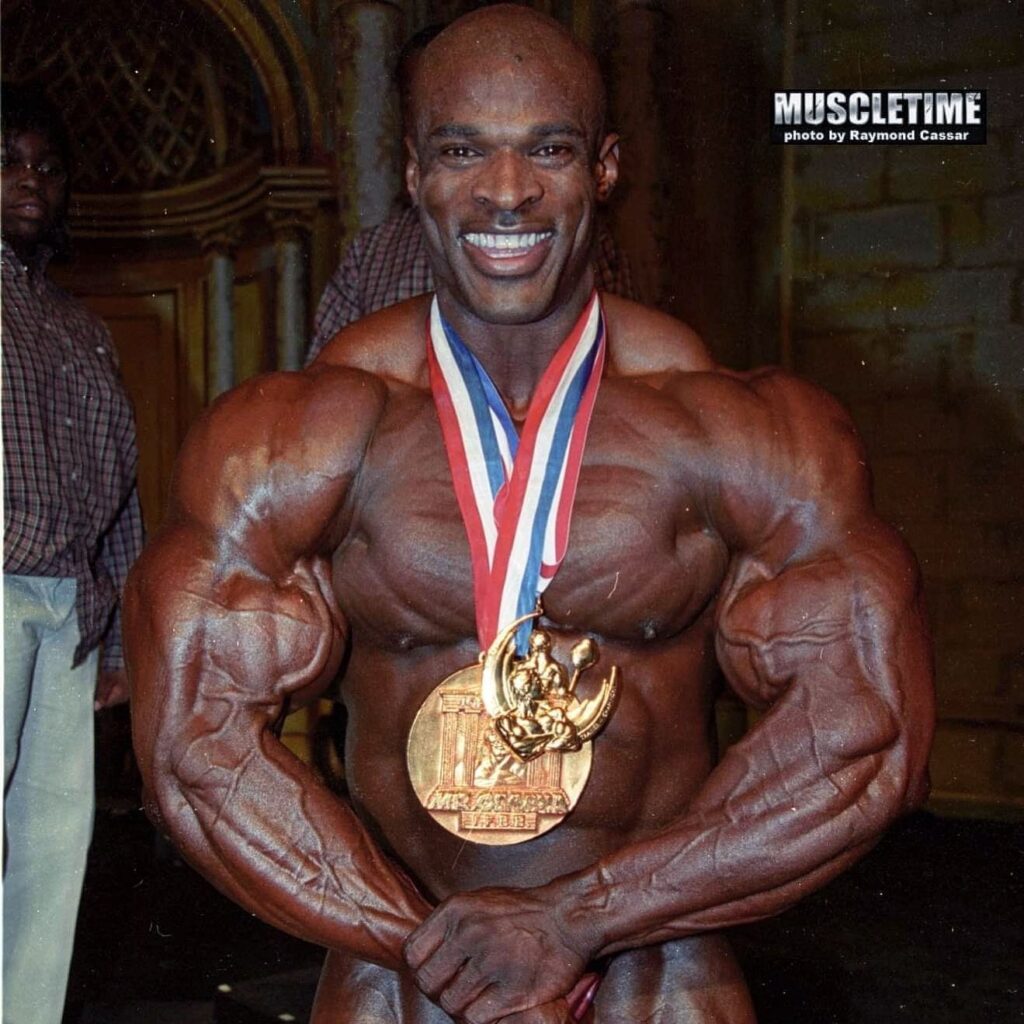 As Mr. Olympia, Ronnie Coleman showcased the most complete package of mass, conditioning, and proportions that bodybuilding had ever witnessed.
Weighing around 300 lbs in competition shape, Ronnie Coleman packed more shredded muscle onto his 5'11" frame than seemed humanly possible.
His back was his most iconic body part – massively thick and detailed, with a tapered V shape that made his waist seem tiny in comparison.
Ronnie Coleman also possessed the biggest, most sweepingly peaked biceps in history, forged by his intense training philosophy.
His legs were gargantuan pillars of muscle that contributed to his unprecedented level of whole-body size. Along with his gifts of natural proportion and shape, Ronnie Coleman's work ethic bordered on superhuman.
He adopted the intense "one working set" training style, pushing his muscles to complete failure with single all-out sets.
Ronnie Coleman also did copious amounts of cardio to maintain razor-sharp conditioning, as well as employing strategies like forced repetitions and negatives to push past normal limits. His legendary drive and discipline in the gym propelled him to the top.
Injuries and Retirement
The intense weights and overtraining eventually took their toll on Ronnie Coleman's body. He suffered several serious injuries, including torn muscles, damaged joints, herniated discs, and extensive arthritis.
Always the warrior, Ronnie Coleman underwent multiple major surgeries and returned to the stage, unwilling to give up his title.
However, the damage accumulated over the years. In 2006, Ronnie Coleman took 4th place at Mr. Olympia, ending his winning streak.
In 2007, he competed one last time and finished in 8th place before announcing his retirement. Ronnie Coleman's body could no longer withstand the grueling demands of professional bodybuilding.
Ronnie Coleman's Legacy
Even years after retiring, Ronnie Coleman remains the standard for excellence in men's professional bodybuilding. His Physique embodied the ultimate in combined mass, conditioning, shape, and proportion.
Along with his competitive achievements, Ronnie Coleman's training philosophy and larger-than-life persona inspired generations of bodybuilders to push their limits.
Despite enduring intense pain and physical limitations from his prior injuries, Ronnie Coleman continues to train and stay involved in the sport he loves.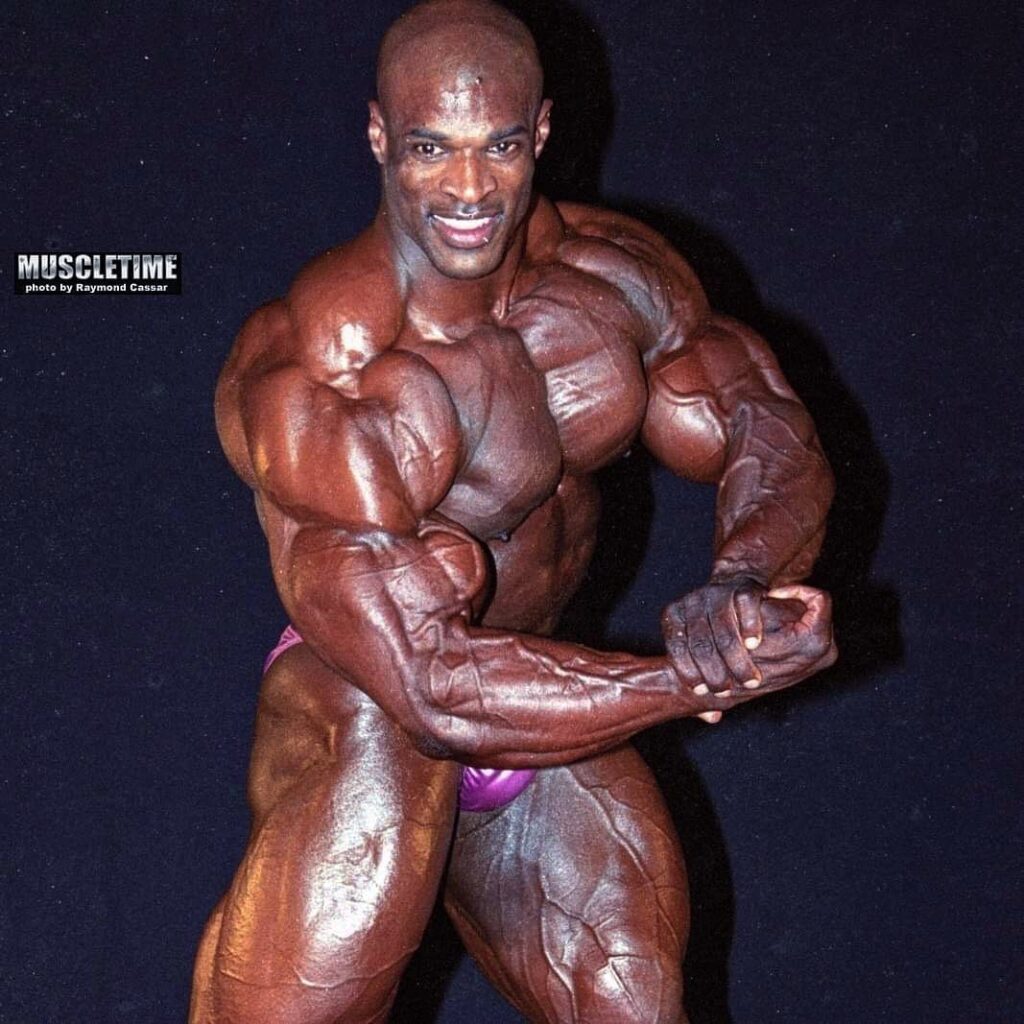 He launched his own supplement company, made guest appearances, and mentored up-and-coming bodybuilders. The lessons from his career endure, emphasizing hard work, perseverance, and passion.
In many respects, Ronnie Coleman is bodybuilding. His unprecedented run as Mr. Olympia champion may never be matched. Ronnie Coleman built a physique for the ages, showcasing the pinnacle of human potential.
For these reasons and many more, most experts and fans consider Ronnie Coleman to be the undisputed greatest bodybuilder of all time.