In Bodybuilding, few names stand as tall as Franco Columbu. The diminutive powerhouse from Sardinia, Italy, left an indelible mark on the sport with his incredible journey, remarkable achievements, and a comeback that will forever be etched in bodybuilding history.
The 1981 Mr. Olympia was supposed to be Franco Columbu's triumphant return, but it would be one of the sport's most controversial moments.
Before diving into the dramatic events of 1981, it's essential to understand what Bodybuilding meant to Franco Columbu.
He once said, "Bodybuilding is, in many ways, the purest sport. Long before you achieve the physical contest level… Bodybuilding will provide you with an exhilarating match with nature.
It's just you, your attitude, and your body working together to improve all three."
Franco's journey in Bodybuilding began in the early 1960s when he was just a young man from Sardinia, an island off the west coast of Italy—raised in a place where processed food was unheard of, hard work and athleticism became his path to a better life.
He initially explored boxing and achieved success with over 30 wins. However, his true destiny awaited him in powerlifting and Bodybuilding.
From Powerlifting to Bodybuilding: Meeting Arnold Schwarzenegger
Franco Columbu's transition from boxing to powerlifting was pivotal in his life. He excelled in this new endeavor, and it wasn't long before his path crossed with another rising star in the bodybuilding world, Arnold Schwarzenegger.
The two met at a powerlifting/bodybuilding event in Stuttgart, Germany, setting the stage for a lifelong friendship.
With Arnold Schwarzenegger as a training partner and mentor, Franco Columbu debuted in Bodybuilding, winning titles such as Mr. Europe, NABBA Mr. Universe, and Mr. Italy.
While Arnold Schwarzenegger moved to California to work with Joe Weider, Franco Columbu planned to stay in Europe. However, fate had different plans.
A Chance Encounter that Changed Everything
One fateful day in Munich, Franco Columbu found himself in a situation that would alter the course of his life. Two drunken men were causing trouble at the gym where he worked.
Franco Columbu took matters into his own hands in true Sardinian fashion, defending the gym with a flurry of punches that left the troublemakers with "exotic jaw fractures."
Six weeks later, Franco Columbu received a hospital bill totaling "five times" more than he had or could raise.
Facing the burden of debt, he reached out to his friend Arnold Schwarzenegger, who convinced Joe Weider to offer him a bodybuilding contract.
The financial compensation was modest, about $65 a week, but it came with a bonus Franco Columbu would receive a contract bonus if he could win the IFBB Mr. Universe contest.
Franco Columbu didn't just compete in the 1969 Mr. Universe he won the short category. The following year, he achieved the extraordinary by winning the overall title, surpassing competitors from various height divisions.
Despite initially being overshadowed by the towering American bodybuilders, Franco Columbu had become a star in his own right.
The Highs and Lows of a Champion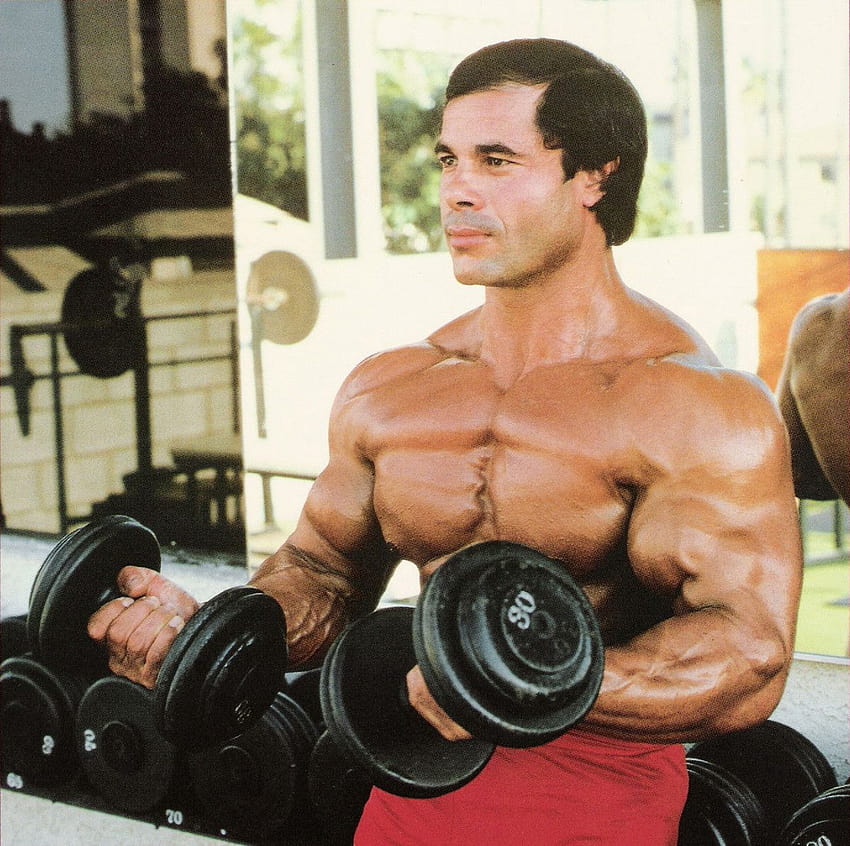 Franco Columbu's journey through bodybuilding was marked by remarkable highs and a few challenging lows. He made his Mr. Olympia debut in 1972, finishing fifth.
However, Franco Columbu was not content with being on the stage where he aspired to excel. This determination made him secure the runner-up spot in the Olympia in 1973.
In the subsequent years, Franco Columbu won the newly established "Under 200 Pounds" division in 1974 and 1975, showcasing his unique combination of density and conditioning.
However, despite his consistent efforts, he could not surpass his friend Arnold Schwarzenegger, who dominated the Mr. Olympia stage.
Franco's Columbus triumph moment arrived when Arnold Schwarzenegger stepped away from bodybuilding in 1976.
This allowed Franco Columbu to claim the coveted Mr. Olympia title. His impressive physique and disciplined conditioning allowed him to secure the crown and establish himself as a force to be reckoned with in the sport.
The Devastating Setback: World's Strongest Man
However, what should have marked the beginning of a long reign as Mr. Olympia took an unexpected turn in 1977.
Franco Columbu and Lou Ferrigno represented bodybuilders in the inaugural World's Strongest Man contest, pitting them against powerlifters and athletes from various disciplines.
During a grueling loaded carry race, Franco Columbu's leg buckled, leading to a severe knee injury.
Despite the injury, he finished fifth in the competition, displaying incredible resilience. Yet, the future of his bodybuilding career appeared uncertain.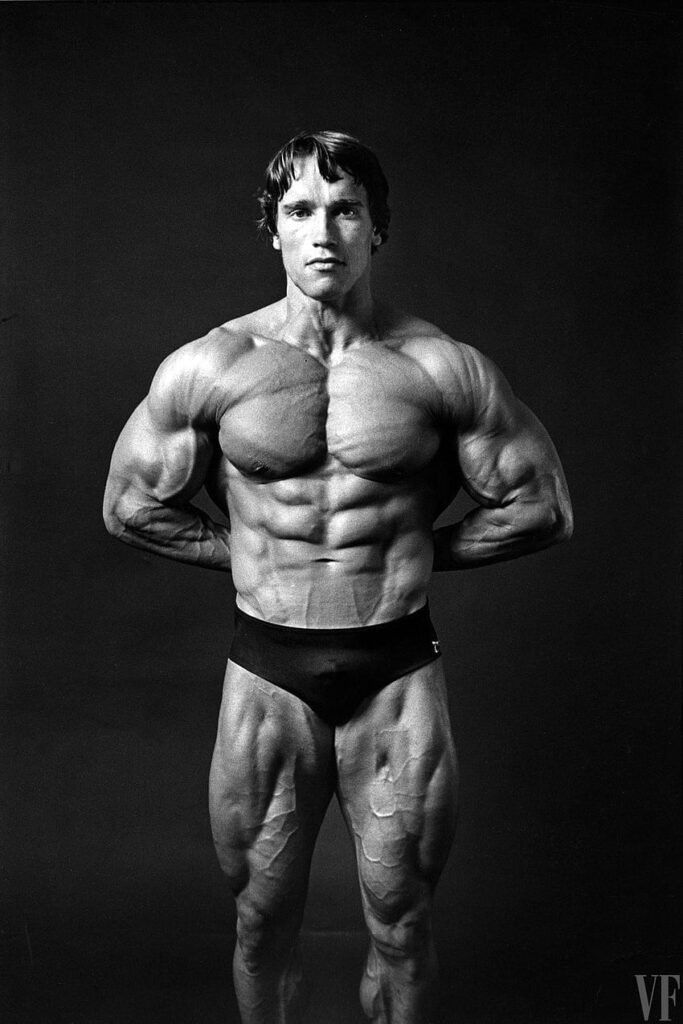 In 1980, Arnold Schwarzenegger returned to the Mr. Olympia stage after a five-year absence. While his physique didn't meet his previous standards, Arnold Schwarzenegger emerged as the winner in a decision that sparked controversy within the sport.
Many believed that Arnold's Schwarzenegger burgeoning movie career influenced the outcome.
In response to the controversy, several prominent bodybuilders, including Frank Zane, Mike Mentzer, and Boyer Coe, decided to boycott the 1981 Olympia in protest.
To address these concerns, the IFBB implemented changes to revamp the Olympia process.
They assumed responsibility for selecting judges and introduced a new scoring system that awarded points across three rounds: pre-judging, mandatory poses, and posing routine.
The Unbelievable Comeback: Franco's Columbus Return to the Stage
Back in the gym, Franco Columbu had rebuilt his physique while training with Arnold Schwarzenegger in preparation for the 1980 Olympia.
Satisfied with his progress, Franco Columbu decided to follow his friend's lead and make his return to the stage in 1981.
However, Franco Columbu, who returned to compete in 1981, notably differed from the champion who had left the sport years earlier.
While he still possessed a lean and densely muscled physique, his lower body no longer matched his upper body's impressive development.
The fierce competition featured standout bodybuilders like Tom Platz, Danny Padilla, Chris Dickerson, Roy Callender, and Jusup Wilkosz.
A Shocking Twist in the Judging
During the 1981 Mr. Olympia, the audience witnessed events that would forever be etched in bodybuilding history. As the judging commenced, the crowd was in for a surprise.
Jusup Wilkosz secured sixth place, which was expected, but then came the shocker—fan-favorite Danny Padilla was awarded fifth place, prompting a chorus of boos from the audience.
The tension escalated when Roy Callender was announced fourth place, and the atmosphere grew even more hostile.
The climax of the evening arrived when Tom Platz, a crowd favorite, was named the third-place finisher. However, the eruption of anger and disbelief peaked when Franco Columbu was declared the winner.
The crowd's response was unprecedented, with fans leaving in droves and those who remained hurling coins and objects toward the stage.
Franco Columbu, remarkably unaffected by the tumultuous turn of events, accepted his trophy with a smile alongside