Stephane Matala is a young bodybuilder who competes in the Men's Classic Physique Category, just like Chris Bumstead, Ramon Dino, Terrence Ruffin, Breon Ansley, Mike Sommerfeld, Urs Kalecinski, and Alex Cambronero.
He is best known as Mr. Unchained. He runs a successful youtube channel to share his workouts and diet plans.
Stephane Matala Early Life
Stephane Matala was born in Paris, France, in 1996. From a young age, he had a passion for the muscular physiques of bodybuilders and dreamed of one day having a physique like theirs.
He started experimenting with different workout routines and diets in his late teens to improve his physique.
Bodybuilder Stephane Matala's Incredible Transformation
Just a few months of intense training transformed him, and now, after several years of dedication, he has become an imposing mountain of muscles. Meet Stéphane Matala, a French bodybuilder whose muscular development and quality progress is awe-inspiring.
In 2019, Matala participated in the Olympia Amateur UK competition and achieved a significant milestone by earning his transfer card to the International Federation of Bodybuilding and Fitness (IFBB) professional league. Since then, his physique has undergone a phenomenal transformation.
Matala's muscular gains have been so substantial that he can't fit within the weight limit of the classic physique pro category. Standing at 1.78 meters tall, the maximum weight for this category is 98 kilograms. However, during his bulking phase, Matala weighs around 112 kilograms, presenting him with the challenge of shedding approximately 14 kilograms while maintaining his muscular volume.
Undeterred by the task ahead, Matala has been training relentlessly, improving his conditioning, symmetry, and overall physical proportionality. He has also dedicated considerable effort to perfecting his poses, particularly his favorite classic pose, to surprise everyone on stage.
Matala's ultimate goal is to qualify for the prestigious Mr. Olympia competition, the pinnacle of bodybuilding. Rumor has it that he is heading to Brazil to compete professionally and vie for this coveted qualification.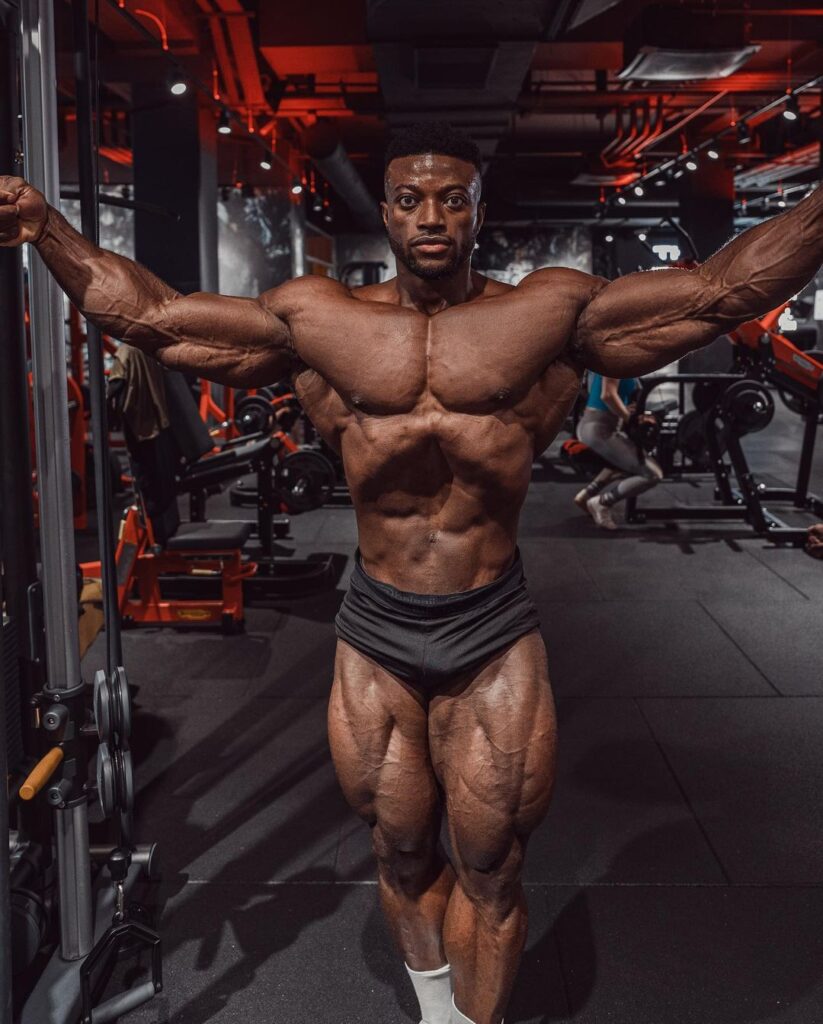 If successful, he will face stiff competition in the classic physique category, including renowned athletes like Canadian Chris Bumstead and Brazilian Ramon Queiroz.
As Matala continues his arduous journey toward professional success, the support of the bodybuilding community is vital. To stay updated with his progress and show your encouragement, subscribe to his channel and leave your valuable opinions about this exceptional athlete in the comments section.
Stephane Matala's unwavering determination and exceptional physical transformation serve as an inspiration to aspiring bodybuilders worldwide. His journey from amateur to pro exemplifies the rewards that can be achieved through hard work, dedication, and a passion for bodybuilding.
Stephane Matala Bodybuilding Career
Stephane started competing in local bodybuilding competitions and quickly found he had a natural talent for bodybuilding. In 2017, he competed in the Musclemania Paris Junior Champion competition in the Men's Physique Category.
Stephane's commitment and hard work paid off as he brought home the first-place trophy in the Men's Physique Category at the Musclemania Paris Junior Champion competition.
His impressive physique and confident stage presence wowed the judges and earned him the respect of his fellow contestants.
Since his win, Stephane has persisted in competing in other bodybuilding competitions, striving to improve his physique and hone his skills.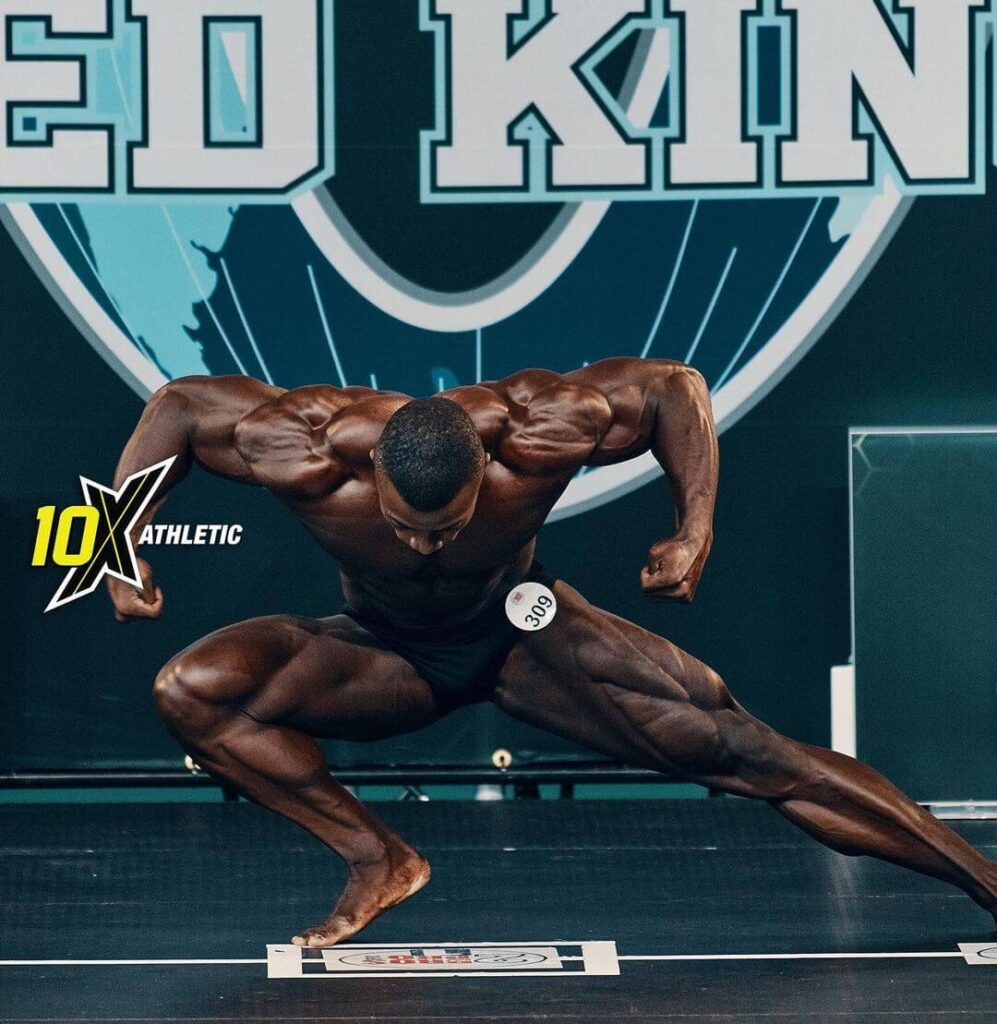 He is a reliable athlete who trains relentlessly and is passionate about helping others achieve their fitness goals. He often shares his workout routines and diet tips on social media, encouraging others to pursue their fitness goals.
Stephane Matala Body Measurement
| | |
| --- | --- |
| Stephane Matala Height | 5 feet and 8 inches |
| Stephane Matala Weight | 100 to 110 kg |
| Stephane Matala Date of birth | 1996 |
| Stephane Matala Age | 27 years |
| Stephane Matala Arm size | 18 inches |
| Stephane Matala Chest Size | 44 inches |
| Stephane Matala Waist size | 30 inches |
| Stephane Matala Nick Name | Mr. Unchained |
| Stephane Matala Religion | Christian |
| Stephane Matala Nationality | French |
Stephane follows a rigorous workout routine consisting of six weekly workouts, focusing on different muscle groups daily.
He believes in progressive overload, which means slowly increasing the weight and intensity of his workouts to challenge his muscles constantly.
On his YouTube channel, Stephane often shares his workout routines and provides tips and advice for others who want to improve their physique.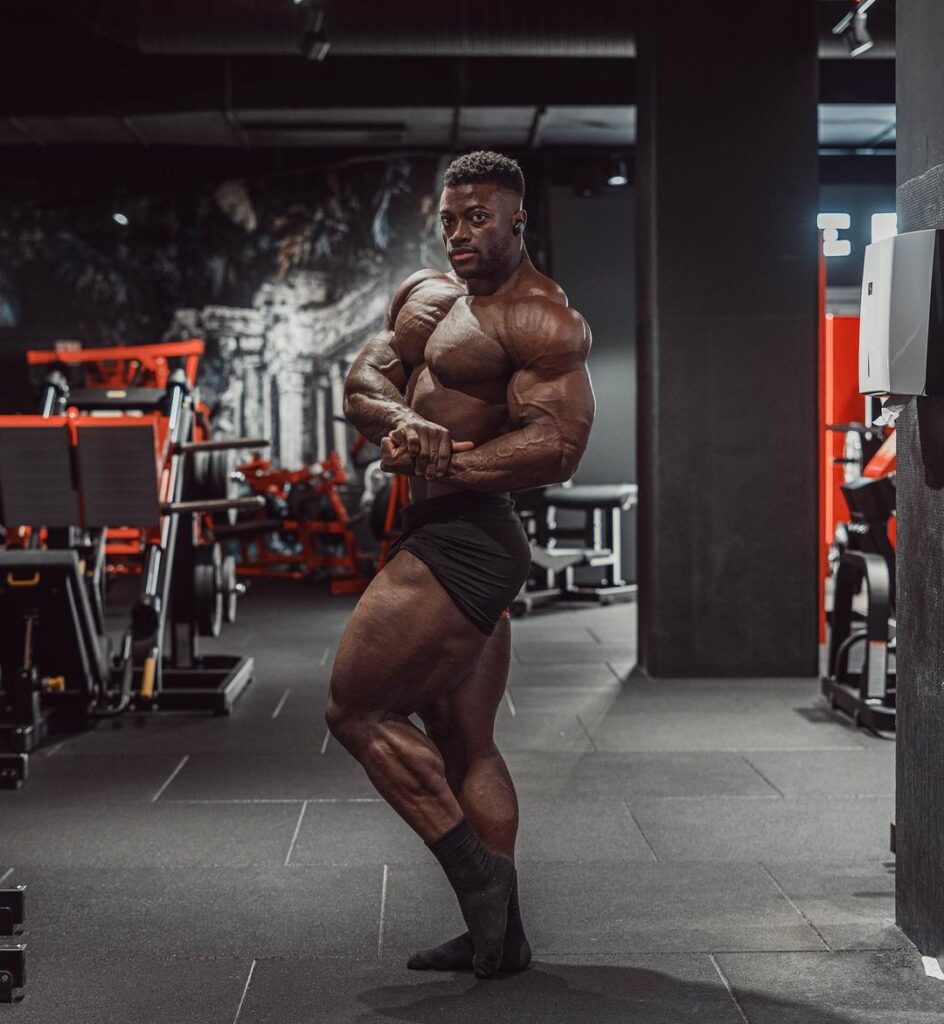 He incorporates a variety of exercises into his workouts, including compound exercises like squats and deadlifts and isolation exercises like bicep curls and tricep extensions.
He also emphasizes the importance of proper form and technique, which helps prevent injuries and ensures he targets the right muscles with each exercise.
In addition, he incorporates cardio and ab workouts into his routine to maintain overall fitness and achieve a well-rounded physique.
Stephane is equally committed to his diet, which he believes is just as important as his training in building muscle and achieving a lean physique. He follows a high-protein diet with lean meats like chicken, turkey, fish, eggs, dairy products, and protein supplements.
He also focuses on consuming complex carbohydrates like brown rice, sweet potatoes, and oatmeal, which provide sustained energy for his workouts and help him recover from intense training sessions.
In addition, he consumes healthy fats like avocado, nuts, and olive oil, which are necessary for maintaining overall health and providing essential nutrients.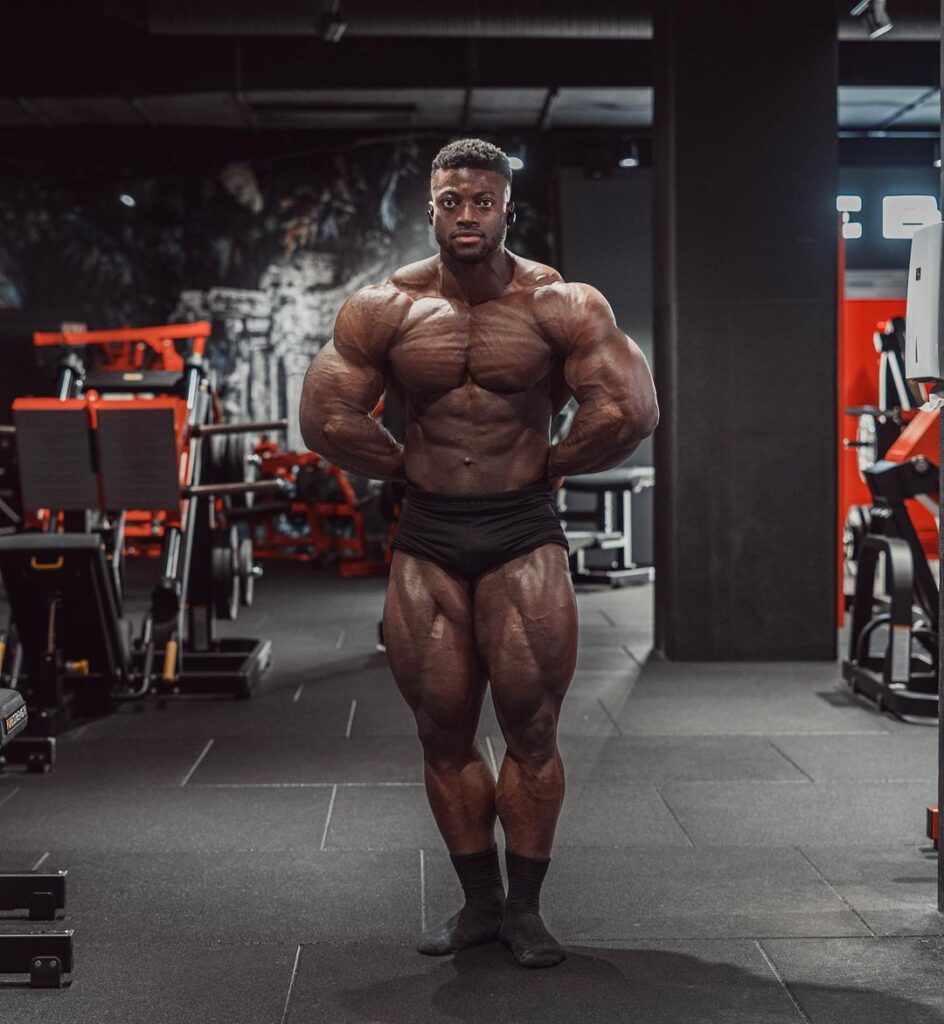 Stephane also emphasizes the importance of tracking his macronutrient intake and adjusting his diet based on his fitness goals.
He often shares his diet plan on his YouTube channel, inspiring others who want to improve their diet and achieve their fitness goals.
Stephane's dedication to his training and diet has helped him achieve an impressive physique and win several bodybuilding competitions.
He inspires anyone who wants to push themselves to achieve their fitness goals through hard work and dedication.
Stephane Matala Net Worth
Stephane Matala's hard work and dedication to his fitness and bodybuilding goals have earned him several competition wins and helped him build a successful career as a fitness model, YouTuber, and bodybuilder.
According to reports, Stephane's net worth is estimated to be around $200k, which he has earned through various sources.
As a fitness model, Stephane has appeared in several campaigns for well-known fitness brands and has also been featured in fitness magazines and other publications.
Stephane has built a significant social media following, particularly on his YouTube channel, where he shares his workout routines, meal plans, and other fitness tips with his audience.
Stephane Matala Wife
Stephane Matala's personal life has not been publicly revealed in detail, but based on his social media activity and discussions, he is currently single and not in a committed relationship.
As a young and successful bodybuilder and fitness model, Stephane's focus has been on his fitness goals and building his career in the industry.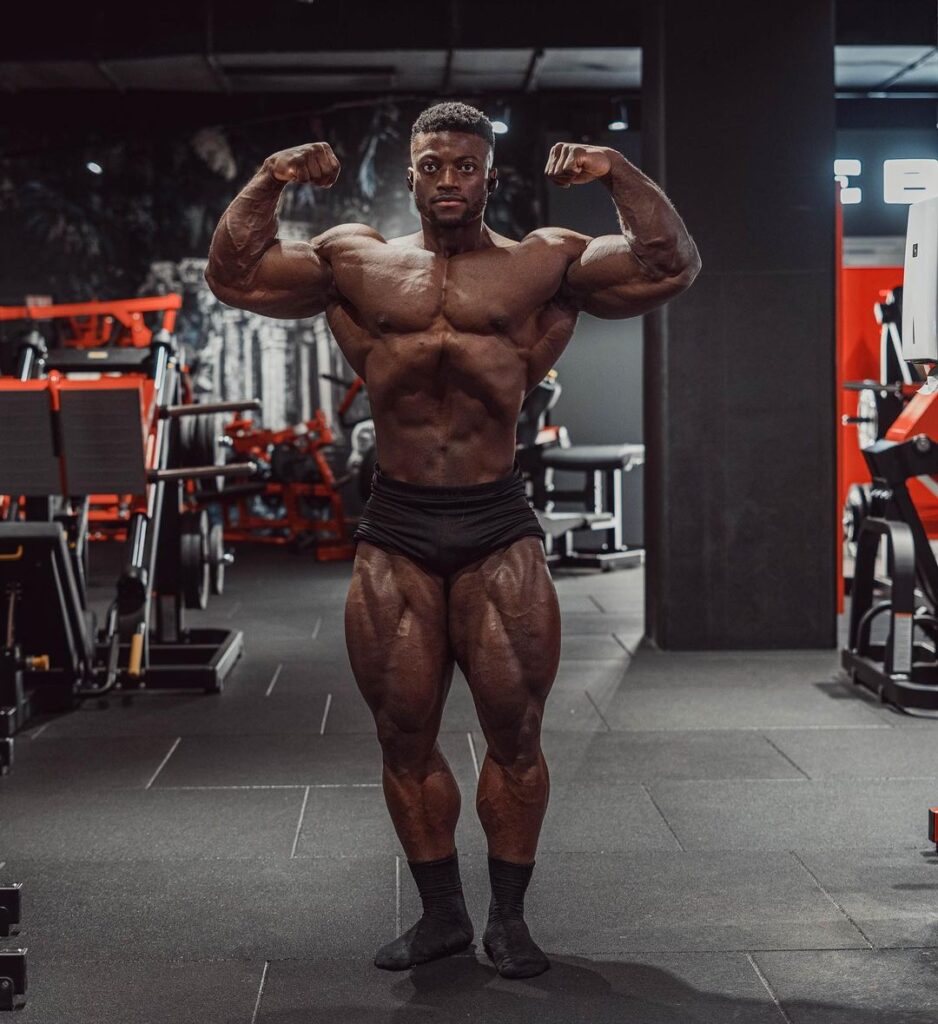 He has often highlighted the importance of discipline, hard work, and commitment in achieving success in the competitive world of bodybuilding and fitness.
Stephane Matala Physique Update
Stephane Matala, a competitor in the Classic Physique bodybuilding division, shared an update about his latest physique on the Internet. The update was made four weeks before the 2023 Mr. Big Evolution Pro Portugal competition, scheduled for July 9 in Estoril, Portugal.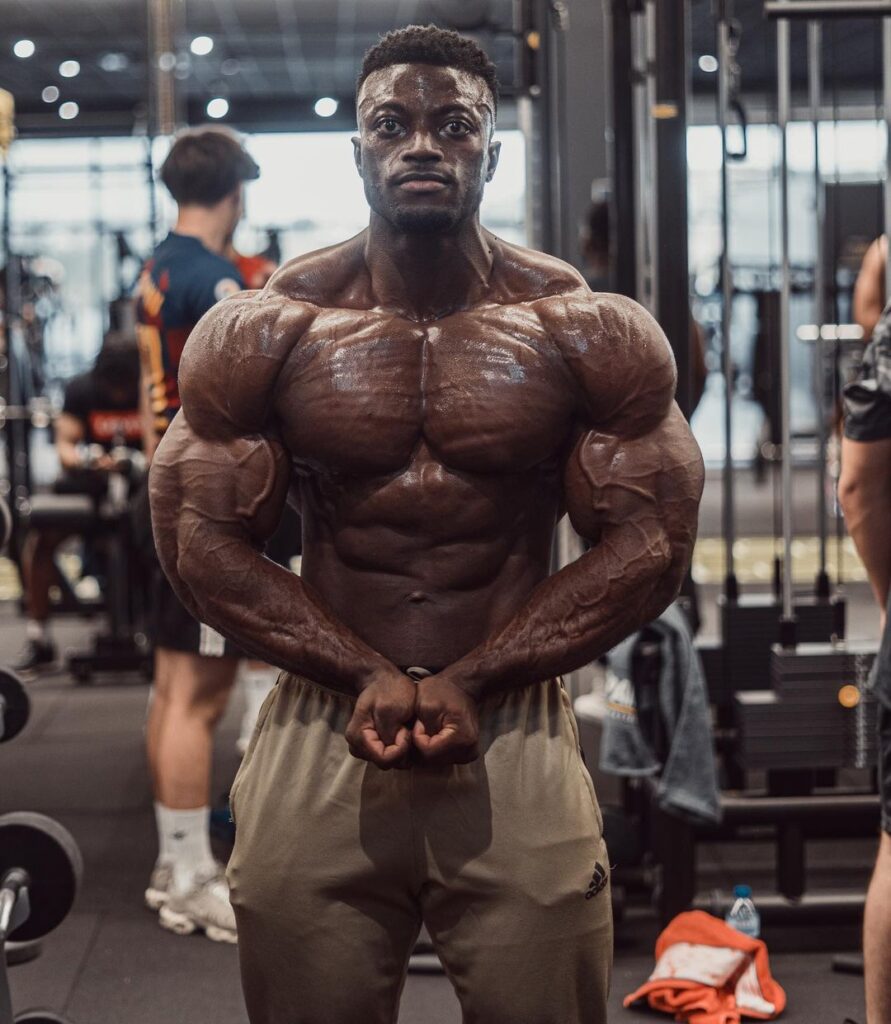 In the Instagram post, Matala showcased his physique through a posing routine accompanied by sad music, aiming to create an artistic presentation.
Observers noted that Matala displayed refined muscle quality, shape, definition, and visible muscle striations in his upper body. It is evident that Matala possesses exceptional genetic attributes, and some people compare his physique structure to that of Ramon Dino, another notable bodybuilder.
Rich Gaspari, a veteran in the bodybuilding field, believes that the Classic Physique division plays a crucial role in preserving the artistry of bodybuilding.
In an era where many focus on sheer mass and size, Gaspari sees the Classic Physique division as an avenue that highlights aesthetics, symmetry, and proportion.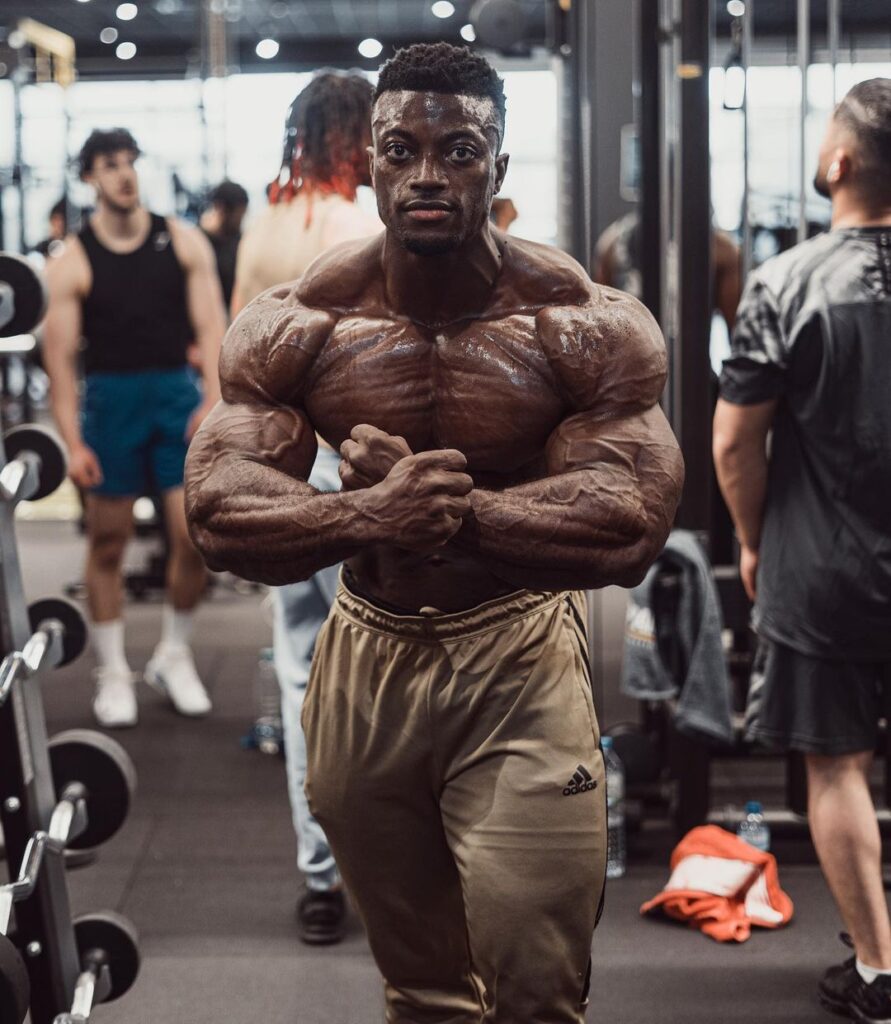 With the emergence of talented competitors like Kalecinski, Ramon Dino, and other rising stars in the Classic Physique division, there is a growing sense of excitement and anticipation for the future of this category in bodybuilding.
FAQs
How Old is Stephane Matala?
Stephane Matala is 27 years old as of 2023.
How Tall is Stephane Matala?
Stephane Matala is 5 feet and 9 inches tall.