Michal Krizo Krizanek is a new gem in the world of bodybuilding. He has been making waves because of his massive arm size. Krizo has admired by many bodybuilders. Jay Cutler, four-time Mr. Olympia, said that Michal Krizo has the 'craziest arms'.
Jay Cutler further said that Michal Krizo can be proved dangerous for the whole line-up of the 2022 Olympia. Samir Bannout "The Lion of Lebanon" believes Michal Krizo will beat Andrew Jacked at the 2022 Olympia.
Michal Krizo shared a video in which he revealed his diet plan. He shared all the meals he eats daily to prepare for bodybuilding competitions.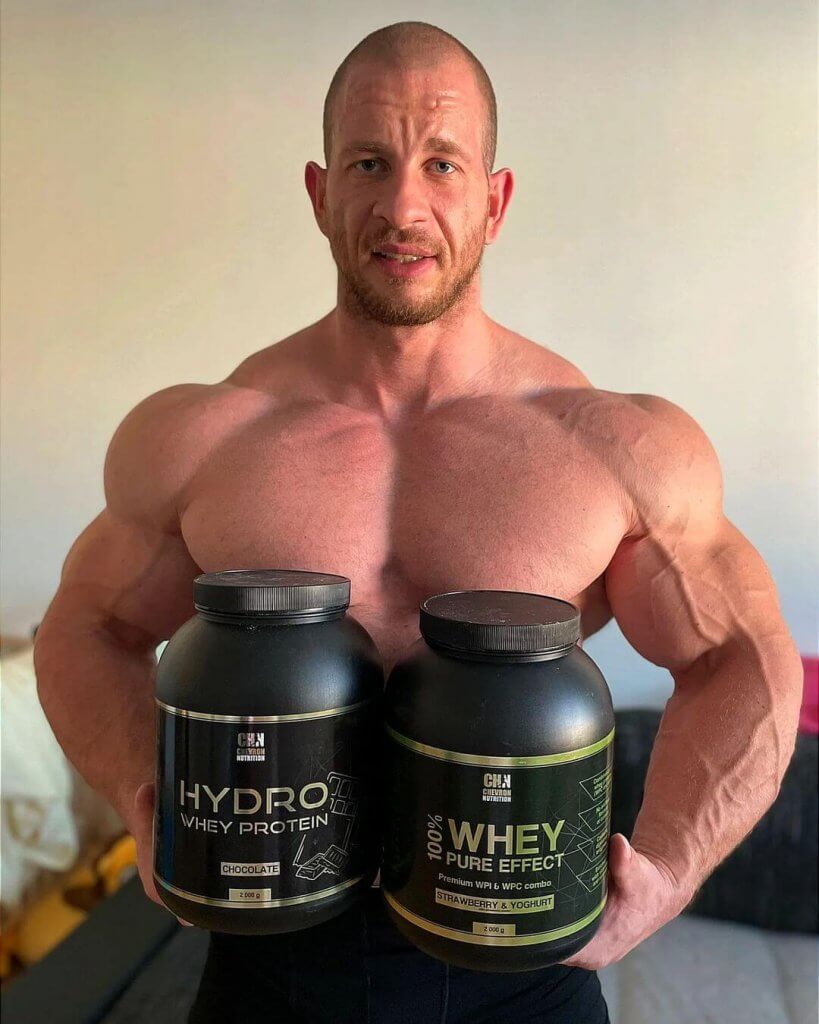 Michal Krizo Daily Meals Plan
Micha Krizo takes Six meals a day. And an extra meal is a post-workout protein shake with 70 g of protein powder.
| | |
| --- | --- |
| 1st Meal | Rice Porridge 120 g with 75 g Protein Powder |
| 2nd Meal | Boiled Eggs whole 10, Ham 50 g |
| 3rd Meal | Cod 300 g, Rice Porridge with 30g of Protein Powder |
| 4th Meal | Protein Shake 70 g of protein powder |
| 5th Meal | Buckwheat Porridge 120g, with 30 g of Protein Powder |
| 6th Meal | Low-fat Curd Cheese 2 Quarks, Peanut Butter with 500 g of quark, Protein Milk of Lidl Supermarket 250 g, Protein Shake with 35 g without Sugar |